San Francisco is the 13th biggest city in the United States and has an incredibly diverse and magnificent tech landscape that is mushrooming at full throttle. Several tech giants are headquartered in this city known as the ultimate abode of avant-garde innovations.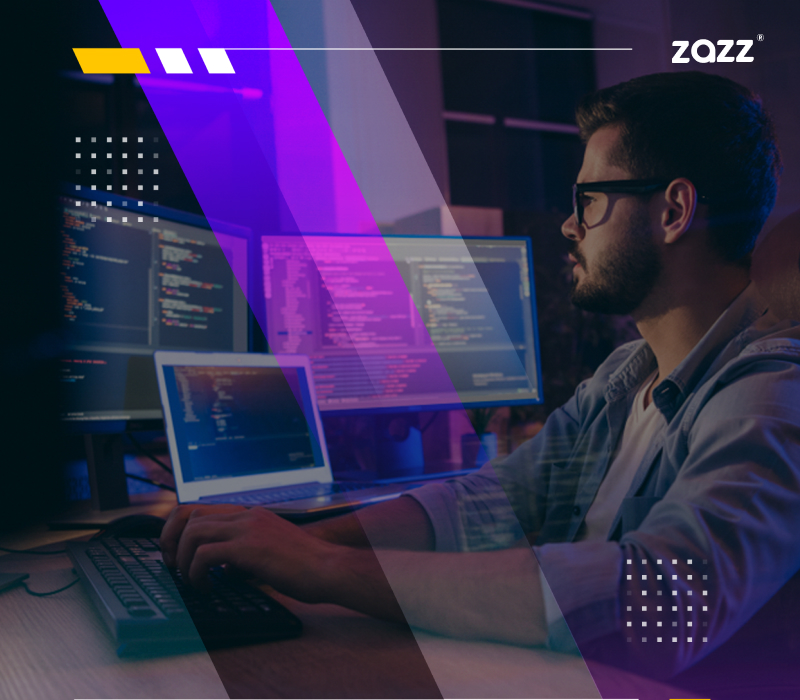 Faster networks, state-of-the-art educational institutions, world-class tech companies, higher levels of skilled-based education, and immeasurable success of the local start-ups in availing capital have transformed this Californian state into a tech-rich ecosystem.
From manufacturing to food processing and textile, the neighboring city of Silicon Valley attracts businesses and start-ups to consider San Francisco as their ultimate workplace. San Francisco has nurtured two of the world's most eminent technologies viz the AI and decentralized cryptocurrencies such as Ethereum have their roots in San Francisco.
This eclectic tech boom has thus led to innumerable tech companies cropping up in San Francisco with a huge chunk of IT professionals in the state. This powerful dynamics of industrial growth has culminated in the need for professional app development services. Through this blog, you will come across the top 10 mobile app development companies in San Francisco.
Top 10 Mobile App Developers In San Francisco
Finding a top-notch agency for mobile application development services in a famous city like San Francisco can be a herculean task for brands with nominal IT know-how. We have made your otherwise arduous task a lot easier and you need not scratch your head now. Mentioned below are the top 10 mobile app developers in San Francisco who can help scale your business to unparalleled heights.



1. Zazz
Zazz stands tall as the best iPhone and Android mobile app development company in San Francisco. Zazz offers the most unparalleled app development services by creating robust and scalable next-gen apps. Zazz houses a squad of deft developers and designers who create the most stunning, end-to-end solutions for businesses, keeping their end-user at the forefront and thereby evolving apps by leveraging the power of cutting-edge technologies.
These apps are in turn the catalysts to the success of a business. Also over years, Zazz has positioned itself at the forefront of the mobile app development scene, and its developers thus leave no stone unturned in creating robust and agile solutions. Zazz is hence one of the best mobile application development companies in San Francisco.



2. AppStudio
AppStudio is also one of the top mobile app development companies in San Francisco. It is an eminent custom business app design and development company that has so far launched hundreds of wondrous and dynamic digital products. AppStudio assists companies by launching the most intuitive business apps that assiduously consolidate, systematize, and automate their otherwise arduous business processes.
AppStudio is the go-to destination for almost all businesses operating in various industry verticals as the company creates the best-in-class iOS and Android apps. AppStudio has a dynamic and supremely talented team of designers and engineers who use agile technologies and frameworks, thereby helping myriads of other businesses accelerate to success.



3. CitrusBits
CitrusBits are renowned app developer in San Francisco. They are a mobile app development agency that creates and develops feature-rich and impactful mobile apps along with responsive mobile content for businesses of all types. Citrus Bits has developed apps for Burger King, Quiksilver, Symantec, and Sotheby's, CitrusBits has assisted innumerable small and midsize businesses with some of the most stunning business apps.



4. Matellio
Matellio is an eminent app developer in San Francisco. It is focused on developing avant-garde digital products by leveraging the finest present-day technologies to offer an interactive experience to end users. Matellio stands amongst the most renowned app developers in San Francisco and some of its famous clients include Siemens, EzEve, and Brideside.



5. Koderspedia
Koderspedia is an eminent blockchain, custom software, and app development company in San Francisco. They endeavor to furnish scalable and impactful mobile application development solutions that help businesses skyrocket to success. Their developers leave no stone unturned and work from the ground up to transform mere ideas into dynamic end products.
Koderspedia is a renowned app developer in San Francisco that specializes in iOS and Android mobile app development. They also specialize in app development, blockchain, and creating the best UX/UI design. EventBuddy, a geosocial networking application is one of the most renowned clients of Koderspedia.



6. Geekbears
Geekbears is counted among the eminent mobile app development companies in San Francisco and other cities of the USA. They offer custom business app design services and their development company holds years of experience in launching robust digital products.
Geekbears provides the finest and best-in-class app strategy, and development services for iOS, Android, and also UI/UX design to help companies augment their business. Geekbears is present in San Francisco and Mexico and some of its major clients include Harvard Medical School, Indeed, Hangurs, UC Berkeley, and Hangurs.



7. Epsilon
Epsilon is a global mobile app development agency in San Francisco. Epsilon offers the best web and mobile app development solutions for both iOS and Android and in addition to this, it also provides the best web design, UI/UX, content marketing, and digital strategy services.
Epsilon boasts of a wondrous team of more than 8,000 workers who are scattered in 70 offices all around the globe, albeit the company is headquartered in San Francisco. They majorly serve in the IT, financial sector, and various government industries. Some of its famous clients include – California State Lottery, Staples, Walgreens, and Marriott.



8. Toptal
Toptal is well-known for delivering mobile app development services in San Francisco. They have years of experience in app development and design and produce the best mobile apps for both the Android and iOS platforms. Some of their major clients include J.P. Morgan, Zendesk, Artsy, IDEO, Pfizer, and many more. Their unmatched portfolio and precision in framework selection make them one of the top 10 mobile app development companies in San Francisco.



9. Catalyst UX
Catalyst UX is a mobile app development company in San Francisco. These renowned mobile app developers in San Francisco offer the best in class Android and iOS app development services and boast clients from across the globe. They envision delivering top-notch apps, thereby rendering an of its kind user experience and they are thus considered the finest mobile app development agency in San Francisco.
Some eminent clients of Catalyst UX are Roche, Thermo Fisher, Bio-Rad Laboratories, Applied Biosystems, Sandata, Cardinal Health, ADP, American Express, Barclays, Charles Schwab Corporation, Wand, Priava, and ShotSpotter.



10. GeekyAnts
GeekyAnts is among the top 10 mobile app development companies in San Francisco. They design the most mesmerizing apps for both iOS and Android platforms and have until now assisted innumerable companies of all sizes, be it the Fortune 100 companies or the small and initial level startups. GeekyAnts endeavors on furnishing stellar and agile solutions to businesses, thereby helping them mushroom their outreach.
How Mobile App Development Services in San Francisco Change the Growth Route?
1. Substantial Exposure in the Relevant Market
A profiting business may offer different online coupons, discounts, and deals, with offers and other feature customization techniques. Simply put, the services of a mobile app development agency in San Francisco help enhance customer purchases whilst creating a sense of brand loyalty.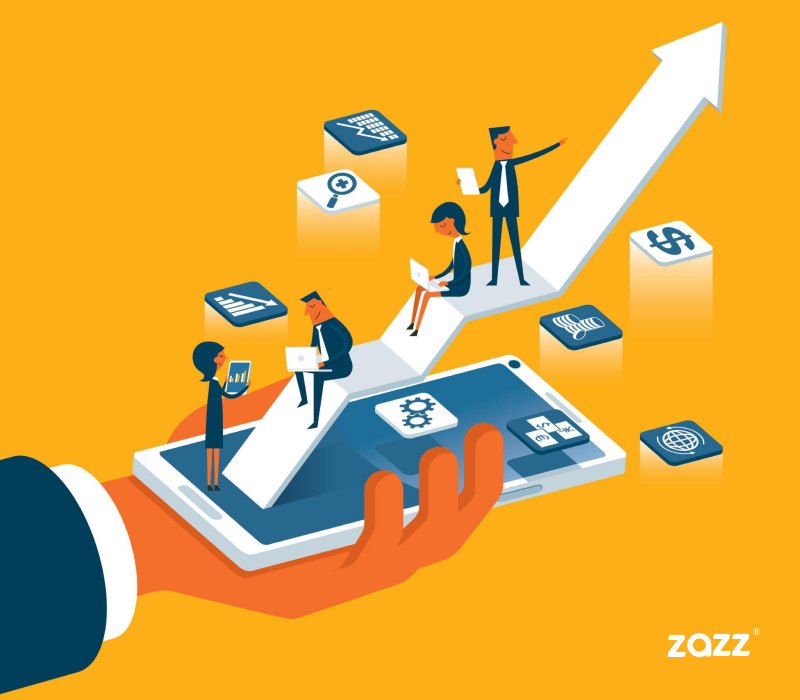 2. Significantly Elevated Brand Value
Mobile apps play a pivotal role in creating brand awareness and apps are thus a great tool for businesses who wish to enhance their outreach and create a distinct mark for themselves. This is the reason why mobile app development services in San Francisco or anywhere else are connected indirectly with the growth of a booming venture.
3. Distinct Voice of Contact
Mobile app development companies in San Francisco can help enterprises acquire a voice of contact that reaches the audiences in a suggested manner. An app development agency knows where to integrate the contact points to get maximum engagement.
4. Unparalleled Customer Acquisition
A fast-growing mobile app development company in San Francisco for custom services is all a business can hope for while making a roadmap for success. Mobile app developers can build apps with the capacity to grab the attention of new users impactfully.
5. Direct Reach & Communication
Mobile application is the most efficient shortcut for businesses to communicate directly with their customers. It offers a personal touch, helping the customer associate with the brand. This is done by sharing updates, marketing messages, promotional rewards, and more.
Why Zazz is Your Best Mobile App Development Company in San Francisco?
So, you have your list of the best mobile app development companies in San Francisco with an unswerving caliber to derive new ways of digital transformation. With this sorted list of the top application development agencies in the USA, you may be able to carve a new passage of brand development. Besides promising services, a figurative estimate of the project is another thing, you can expect from your IT partner.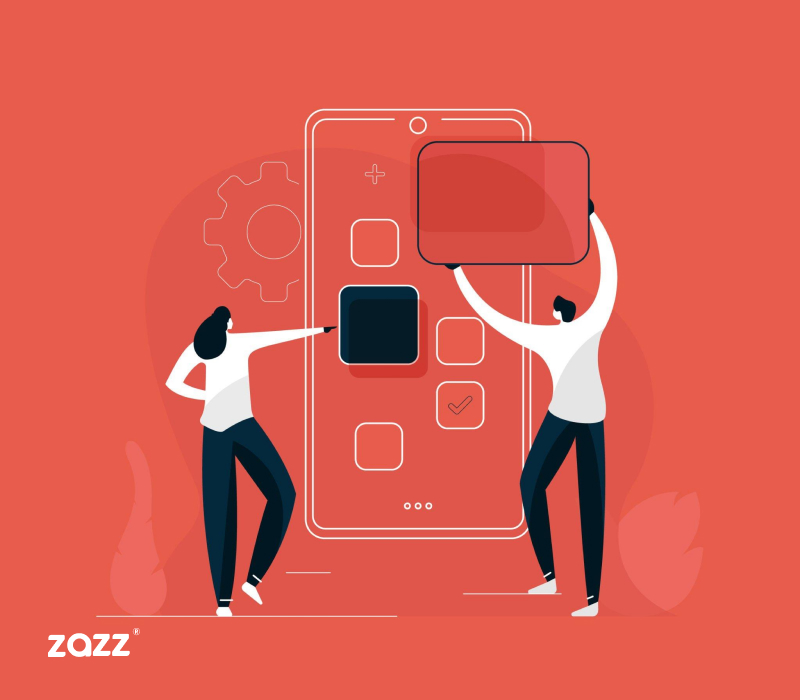 If you need to gather more info on mobile app development costs in San Francisco, then Zazz is a name in IT that you can trust. As a trusted mobile app development company in San Francisco and the USA, we empower businesses of all sizes with planned resources for growth in this cutthroat era. We are among those rare enterprises in America that thrive on the data-driven app and software development processes.
We have some of the best mobile app developers in San Francisco that appeal to our clientele with their impeccable sense of digital technologies & software anatomy. Mobile apps built by our talents have relentlessly made their way to the top of the App Store. In addition, we have also been curating custom software development solutions for leading Fortune 500 enterprises across the globe since our beginning. Contact team Zazz to get an idea of app development costs in San Francisco today!