The video game industry is a business on the rise that evolves in parallel both in revenue and in the development of technology to offer new experiences to the consumer. An industry as popular as video games would not have lasted as many years without its ability to reinvent itself. Every year, the sector incorporates new technologies that have managed to revolutionize both the gaming world and the entire market. In this way, they have managed to win new players with each invention, either with the CD-ROM, with which games with more intense graphics arrived or with smartphones, which democratized games through mobile applications.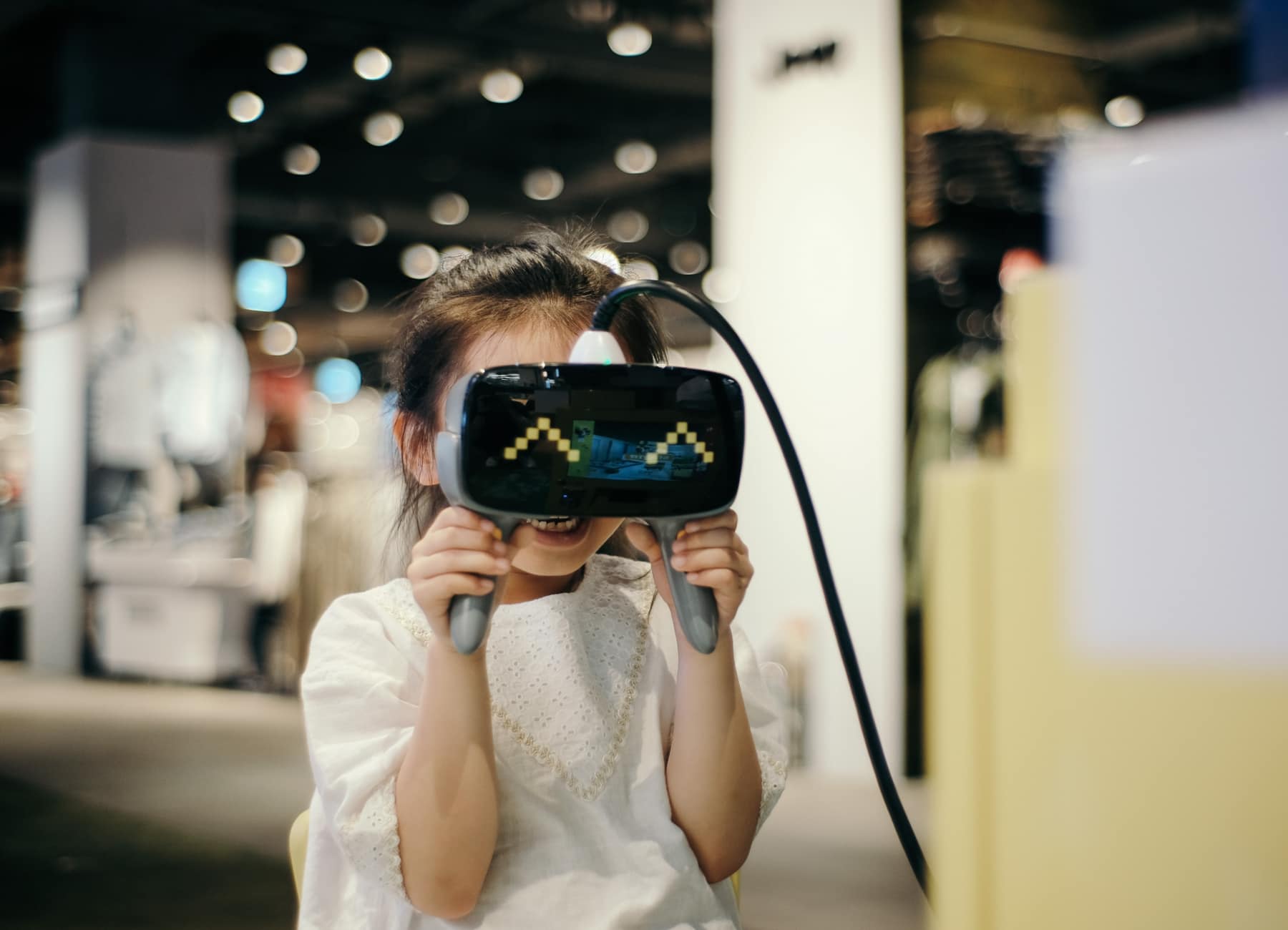 Augmented-Reality (AR) and Virtual Reality (VR) are two technologies that have plenty of potential. Because these innovations increasingly blur the line between the real and the virtual world and make possible what seemed unthinkable just a few years ago. But what exactly is it about these technologies, and what is the difference?
The technological advances and innovation in recent years are surprising in the future of virtual reality and AR on video game consoles. The experience has changed radically by being able to explore a new world and feel inside it. However, many things still need to be done, which involve the sense of touch. Eventually, this will become an essential evolution of video games. You have to hire a competent Augmented Reality Developer to get the desired results as it's somehow a novel technology.
Exploring The Exciting Features of AR and VR…
Who does not want to dive into a video game, instead of controlling another character through a command? After many years of failed attempts like Nintendo's Virtual Boy, virtual reality seems closer than ever to offering us this type of experience that, until now, was nothing more than the plot of a movie. The improvements in graphic quality, which in some games embroider photorealism and the development of increasingly advanced devices such as Oculus Rift or PlayStation VR, have made the development of new products that take the immersion of the user to levels never seen before.
Also Read: Top US-based AR/VR Companies Set New Standards in Tech Development
When it comes to acquiring a new title, the demands of the players are as varied as they are involved. Some users prefer long adventures and play individually. In contrast, others decide to join games with hundreds of players "online" and demonstrate their skills in cooperative mode with friends or other rivals. In just five years, the video game industry has evolved significantly, with products whose budget exceeds that of a Hollywood blockbuster and has a complex script that has little to envy to the story of a fictional novel.
Hardware Improvement
The improvement of the processors of the game and the power of the new LEDs have been a development path for the leading brands in the industry to design video games with a realism that captures the user. However, the great challenge for companies right now is to enhance virtual and the future of augmented reality, technologies with endless possibilities.
Why are AR and VR based Games Entertaining?
These video games offer a unique first-person experience to players, making them the real protagonists of the video game to take them to a world without limits from the sofa at home. So far, the most successful virtual reality games have been first-person shooters and exploration. The leading video game brands gambled less than five years ago to create games that used virtual reality glasses and give an immersive user experience. The analog controller plays a prominent role in these devices, but more and more games are beginning to add modalities that force them to get up and use their skills to complete the challenge they face.
However, the future of virtual reality should not be thought of as a type of game that depends solely on the use of glasses or gloves. We know that Virtual Reality developers are in demand and creating some amazing solutions that were never heard of some years ago. This genre has also found its place in car, airplane, or city design simulators, which are based on the so-called "future of augmented reality" or, what is the same, the attempt to make a copy as accurate as possible of the real world. Probably the best-known augmented reality application is Pokemon go, released in 2016 for Android and iOS devices and is still one of the most successful games for mobile devices. This success suggests that we should expect more remarkable projects from the gaming sector in the future.
What is the Future of Augmented Reality, Virtual Reality and Games?
These two technologies allow a greater immersion of the user in the gaming experience. It will enable him to be the real protagonist of the story and not just an external element that manipulates the events that take place throughout the adventure. Their future may depend on their ability to attract the user's attention at a competitive price and differentiate themselves from technologies already established in the market like Kinect. At the moment, large companies such as Sony, Facebook, or Samsung seem to be online betting heavily on the future of virtual reality. Although Google has not achieved the expected success with its augmented reality glasses, we can be sure that this technology will also speak for years to come. Although VR in retail sector and other genres is getting popular, the main drive is from games. There is no doubt that video games have established themselves as a highly technological sector, which holds many surprises for the future.
The gaming industry's giants continue to expand their business with new products; although they are only in the production phase, they are already destined to become a sales success at the time of their launch.
Within these projects, virtual reality and the future of augmented reality occupy a place of honor among developers' priorities, who consider it to be the last great barrier to providing the ultimate leisure experience to the user.
To this fact, it must be added that future generations will grow accustomed to controlling the devices in a tactile way, so the console controls' analog system will undergo a radical change in the coming years.
The one known as "Generation T" (a term used to refer to children born between 2010 and 2020, and who stand out for the use of touch devices), will demand in the future the use of immersive technology as an evolution of those devices with those who have grown up.
Augmented Reality and Virtual Reality are technologies that have the potential to revolutionize the gaming industry. Both have their advantages and are suitable for different areas of application. However, AR and VR have one thing in common: an exciting and innovative future! We are a company known for its amazing XR development process and command over AR and VR. Zazz is a powerhouse developing amazing VR based apps and other digital solutions.
If you are looking for a competing development company and want to secure your investment with risk-free development, contact us. We can offer you amazing products in the most cost effective manner and trouble free timelines. Talk to our experts for further information.
Also Read: How Augmented Reality is Influencing These Four Industries In 2021