A positive customer experience is key to building a reputable name in the industry. If businesses fail to establish meaningful relationships with their customers, it will impact their brand's image and their business's profitability immediately. According to a report by Capgemini, 81 per cent of consumers are willing to pay more in return for a better customer experience. But the question is – how can you offer a remarkable customer experience? The answer is Salesforce Marketing Cloud.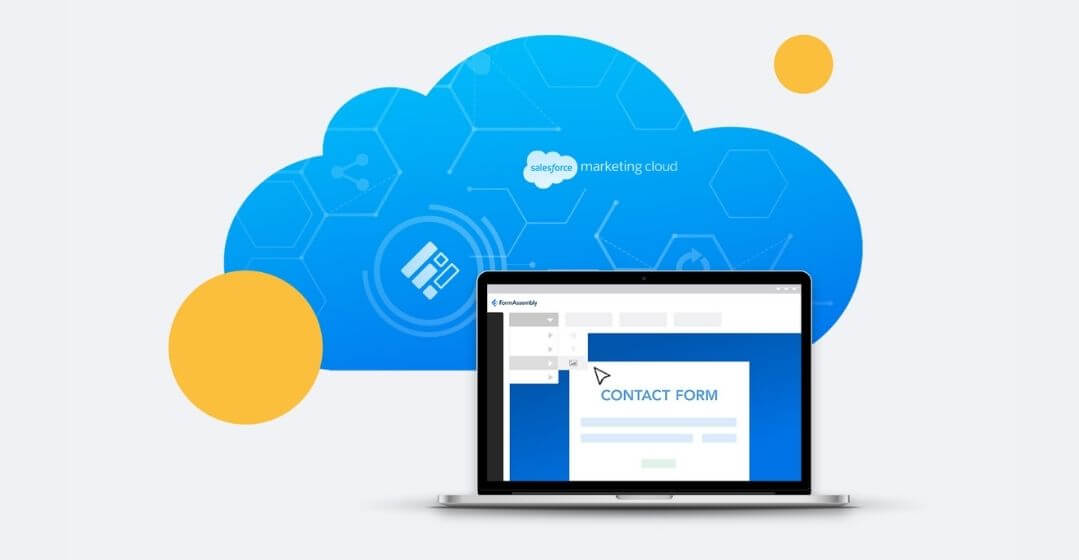 Salesforce Marketing Cloud is a customer relationship management platform for organizations and marketers. This platform enables businesses to manage marketing relationships and create personalized and authentic customer journeys.
Let's dive deeper to understand what the Salesforce Marketing Cloud is and how it can help in boosting your business.
Brief About Salesforce Marketing Cloud
Salesforce Marketing Cloud is one of the leading omnichannel marketing platforms for creating and managing winning marketing campaigns and nurturing customer relationships. This platform has achieved the highest return from investment through understanding customers and offering them what they're really interested in.
It is a platform that offers multiple possibilities, all targeted to the world of marketing, with the foundational objective of placing the customer in the centre of every experience. It enables a complete breakdown of customer requirements to ensure the best brand experience. The salient features offered by Salesforce cloud services can be availed by any company that wishes to build this customized engagement.
Whenever a new client enters the mainframe of services, they are given the reins of command and control to pursue what they want. The remaining services then await to build further and enhance their opportunity to interact with them. This influx of several customers within a time frame led to a difficult situation of handling and setting up a good relationship that could have otherwise happened smoothly in a traditional model. It is here that the salesforce cloud services come into action.
Through various customer surveys, it has been studied that the fastest, most efficient and friendliest of services are what is picked and offered a higher stake in the business realm. The technology available through salesforce cloud computing emboldens various organizations to offer and rake in suitable clients. With the help of Salesforce app development services, businesses can provide an enticing user interface that boasts of the exact need of the customers, thereby attracting their attention into spending more time and resources on availing the best offers. The personalized experiences boost one's trust, and the Salesforce Marketing Cloud swoops in to top this chart for offering this very feature.
Salesforce Marketing Model in a Nutshell
Salesforce Marketing Cloud offers targeted advertisements and brilliant campaigns that rein in on customers to follow the brand. As is often remarked, hitting the target at the bull's eye may not be as important as hitting it at the right time. To navigate different clients towards future trends and to create new ones is all set within a predictable model of the system. This is achieved using data analysis, content management and creation, all then outreaching various platforms of choice. The use of event-driven triggers helps hasten this action. Marketing Cloud is alerted to the entry of a new customer on a loyalty-defined program, which then proceeds to pass on the information onto Salesforce Cloud. The system then projects new and more personalized content based on the earlier collected data.
Benefits of Using Salesforce Marketing Cloud
Breaking down the customer requirements: Through the data collected over various platforms and sites, the single unified vision accentuated by the customer is very well known. This helps in further setting about a more personalized outlook towards garnering a great review and opinion from the preferences picked by the customer in the latter service provision.
Assimilation with Artificial Intelligence: Marketing cloud enables a greater outreach through the combination of data with various AI-powered tools. It further develops a customized communication strategy to improve the relationship between the customer and brand that has been garnered from past information. The Salesforce cloud marketing services then generate more attention and comprehension, helping to meet a cumulative goal.
Feedback response and analysis: Incorporating Salesforce CRM with the help of some of the best cloud computing services to essay the customer journey helps in determining the future steps that guarantee a robust level of trust. The campaign results help measure the reach and experience of each customer. Unification of data sources and its all embracive look into the future interests set the pace for a new line of recommendations.
Tips to Follow Before Proceeding with Salesforce Marketing Cloud
Eliminate Excessive Profiling: Setting up new arenas for gathering information and overwhelming data collection is risky, leading to the loss of potential clients. This should be instead switched to Progressive profiling, which collects data over a set time frame. During a cloud service or several interactions, the client is subjected to a short questionnaire, which keeps the conversation and data profiling relevant.
Integration of Journey Builder: Enabling the journey builder smoothes out the process of accessing and following through for a customer on a webpage. It aids in creating interactive and automated responses. Most importantly, it helps in maintaining loyalty to a brand based on past sign-ups and interactions. Further on, the integration of Sales Cloud and Marketing cloud opens up a whole new avenue of automation options.
Easy Assemblance of Application Portal: The ease of creating an application portal reduces the time of signing in and internet traffic. Internal portals are vital in collecting, accepting, rejecting and reviewing customer applications. This portal also comes in handy for rejecting applications that do not belong to a specific category.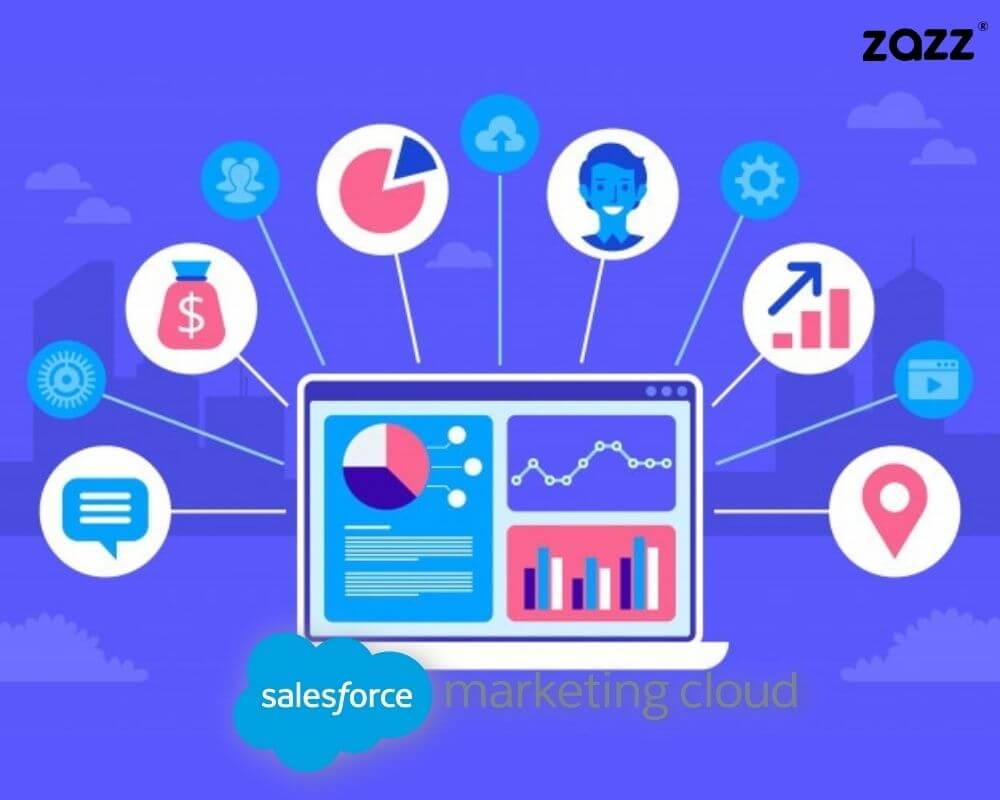 Activate Content Builder: This feature helps boost optimization and setting up designated content to be sent around. The tasks for the marketing team, which include analysis and marketing of content for targeted audiences, is made easier. It generates email templates about several offers and deals. This saves much time and offers consistency with every sent mail, thereby catering to the needs of each customer in a customized way.
Testing of Email Templates: The generation of emails via AI systems can lead to various errors. Therefore, testing email templates is the parameter used to simplify and debug content that eschews typical online errors generated. Using the unsubscribe option and field variables, emails can be tested. The Disable CAN and SPAM features need to be submitted to the Salesforce Marketing Cloud service. This ensures a smooth functioning and errorless generation of emails in the system.
From basic web personalization to setting up a high task force to get customers, it has all been simplified using Salesforce Marketing Cloud. Hoping you can now navigate your way through a Salesforce Marketing Cloud service and soar high, availing its benefits through this article.
If you have any questions related to the Salesforce application development or how to use Salesforce on the cloud, get in touch with Zazz's team of experts and we will be happy to help you.
Also Read: Salesforce Buying Slack: Biggest Acquisition For $27.7 Billion