FinTech is no longer just another buzzword; it is a vital part of our daily lives. Even if you don't trade bitcoins and don't know how stocks work, there's a chance you've still used a fintech app or two, e.g. online payments or mobile banking solutions.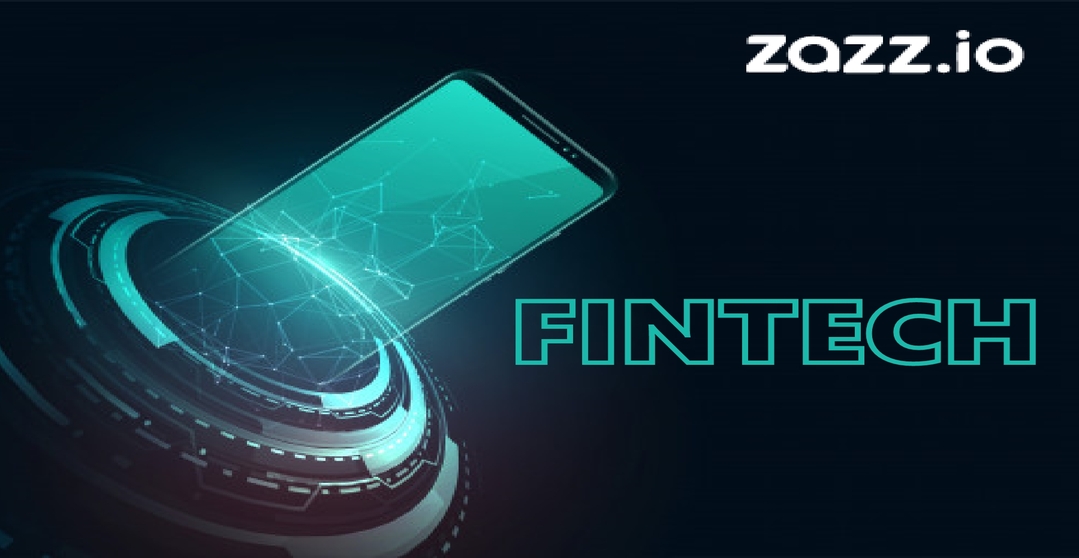 The quantity of fintech businesses worldwide has grown from 12,131 in 2018 to 20,925 in 2020. This impressive growth of 72% in just two years shows that fintech mobile applications development will only continue to expand, swallowing up the old ways of managing data and inculcating new norms of financial operations.
But how do you get to fintech? With dozens of startups entering the market each month and billion-dollar giants running the show, it can be not easy to get your share of the pie.
What is a FinTech App?
Financial apps will help manage savings accounts and track debits, deposits, and credit scores anytime, anywhere. Financial apps gather all your financial information on one platform and organize your finances efficiently.
Zazz is the best finance mobile app development company in USA. We develop results-oriented financial applications. The applications we create provide the perfect performance and guarantee high security for confidential customer data.
Why Develop a FinTech Mobile App?
In this technological arena, anything is now done via mobile phone, whether calling, texting, shopping, or even sending money. Everything is available at your fingertips now, making once hectic and time consuming tasks easier.
People find banking and payment apps much more convenient, avoiding the lengthy processes integral to traditional banking. Therefore, fintech applications have great potential today.
Steps to Develop FinTech Mobile Application
The best way to create a fintech application is through an iterative and agile approach. Sticking to a rigid feature checklist is the easiest way to waste time, resources, and budget. But more importantly, if you're not flexible, you risk ending up with the completely wrong product when you're done.
The first step in developing a fintech application has nothing to do with features and everything to do with understanding the desired result.
1. Identify a market niche
The first and most important step in developing a fintech application is identifying the audience for the application. The creator of the application must decide if the application is for individuals, institutions or companies. Through market research, the target audience's needs can be identified, and the scope of the application can be properly planned.
2. Build an MVP model
Start with an MVP (Minimum Viable Product) model. Prototype your application and release it to a small segment of the target market. The prototype should only contain a limited set of application functions and show the basic structure of the application.
The main goal of releasing a prototype is to get feedback on it. Users will give their opinion on the errors of the application and also the ways to improve it. Depending on the feedback, changes can be made to the application to make it user-friendly for a full release to the public.
3. Get cloud services
A startup may not be able to invest in IT infrastructure at first. Instead, they can get cloud services to provide storage, infrastructure, operating system, etc., to start your development process.
PaaS (platform as a service) or MBaaS (mobile backend) platforms provide cloud services. Software Development Kits (SDKs) and Application Programming Interface (API) can be used for FinTech Android and iOS app development.
4. Hire a Professional FinTech Mobile App Development Agency
An experienced and professional mobile app development company to be hired for good quality app development. An ideal team consists of a visionary, requirements analyst, project manager, designers, mobile app developer, iOS developers, Android developers, QA (Quality Assurance) specialists, and sales and marketing specialists.
5. Design and Develop the Finance Application
Once the development teams and tools are ready, the next step is to develop the application. Mobile App Developers need to ensure that while the fintech app has all the features they have already planned, it is also visually pleasing.
The UI should be easy to use and simple. Aesthetics play an important role in the popularity of an application. An application with the right theme and color palette will provide a pleasant user experience. Also, make the app icon unique to make it easier to market later.
6. Test and Launch The FinTech App
Once the financial application is developed, it must be tested on various devices before it is released. Since it is a fintech application, users must be sure of their data security in the application. Therefore, before launching the application, measures must be taken to ensure the security of the information in the application.
The best places to launch applications are the Google Play Store and the AppStore. Once they are published, users can give their opinion on the application, and consequently, the weak and strong aspects of the application can be identified, and the necessary improvements are made.
Where to Begin?
If you are a fintech company, you must be aware that there has never been a better time to create a fintech application. But if you want to create the right product, you have to start with discovery. If you are looking to develop an exceptional fintech application and need help building a roadmap, get in touch with one of our experts today. Our advice is free and backed by a decade of experience in financial application development.