One of the biggest technological fiascos in recent years was Google Glass. This product raised high expectations. Many predicted that these glasses could change the world of technology and our daily lives, but have ended up being used only in particular professional applications.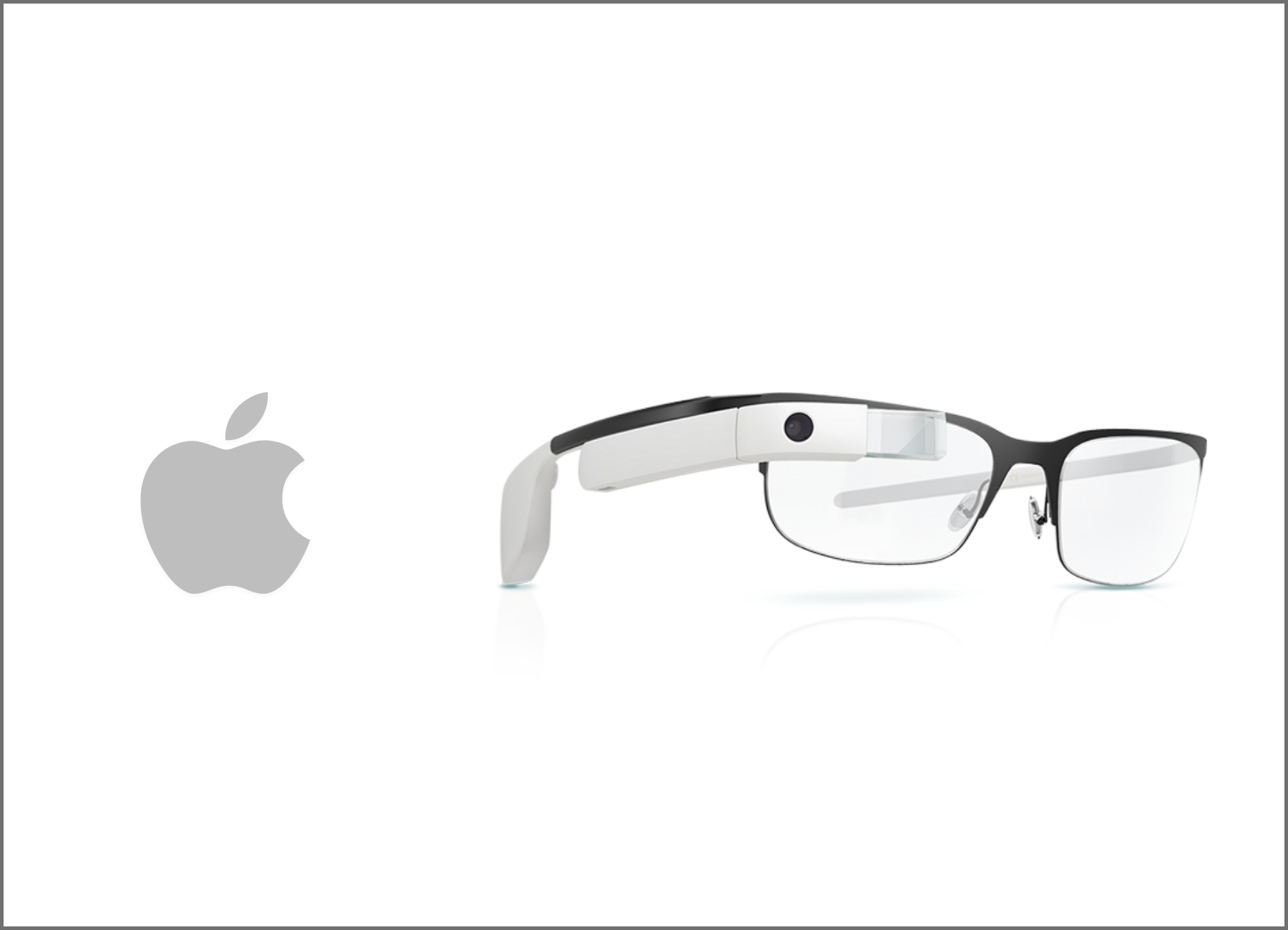 Good ideas sometimes don't pay off right away. At Apple, they know it well. The company devised long before the iPhone was released to the market by assistant Apple Newton, although it came too early. But after that failure, they managed to make the iPhone set the path for smartphones to follow. The large community of App Developers prefer iOS development as it is closed, cost-effective and secure. It looks like the Cupertino Company has planned to extend its arsenal of products.
Apple may have about 1,000 engineers working on augmented reality and virtual reality products right now, as Bloomberg indicates.
What are Apple Glasses?
These are smart glasses equipped with screens in the area of ​​the crystals where information or a layer of digital reality superimposed on reality will be seen. In other words, Apple Glasses be like seeing continuously augmented reality in our eyes. For example, we can see the directions to get to a place or information about a location directly on the glasses.
Apple now seems to want to repeat that milestone by dedicating significant efforts to the design of augmented reality devices, probably because the iPhone and the smartphone market in general show signs of exhaustion. Bloomberg reports citing a confidential source from Apple, which the company currently has about 1,000 engineers working on augmented reality and virtual reality products. An overwhelming number.
The objective is to launch virtual reality glasses in 2022 focused on video games, watching videos or holding virtual meetings. But the highlight would come according to Bloomberg in 2023 when the company would launch a lightweight augmented reality glasses. As an iOS developer, we are very excited for the Apple Glasses to hit the shelves. A product that would probably try to collect the baton from Google Glass, but managed to create an attractive device to be used massively.
The Salient Aspects of Apple AR Glasses
The challenge to achieve a useful augmented reality system, and which may end in the medium or long term even replacing the phone, would not only be the hardware. It is also essential to create an operating system that works well. So Apple would also be dedicating efforts to the development of this system.
You don't have to go back to the distant launch of the iPhone by Steve Jobs to see that Apple has managed to shape product lines that already existed (but were not attractive). Apple Watch and its Watch OS system or Airpods headphones are two good examples.
There are currently a vast number of augmented reality and virtual reality devices on the market. Even Apple encourages developers to design such applications for the iPhone and iPad.
What will Apple Glasses Look Like?
Contrary to what happened with Google Glass, the first smart glasses that Google developed, and that did not get to be commercialized massively, Apple Glasses will have the appearance of standard spectacles. That's what another Apple leak expert named Jon Prosser has revealed.
One of the factors why Google Glass failed, was because people immediately knew when a person was wearing this device, which was also capable of taking photos or recording videos. No one was comfortable with a person wearing this device because they thought it would be registering or taking pictures without their consent.
Will Apple Glasses Replace Smartphones & Smart Glasses?
Neither augmented nor virtual reality are managing to expand as have products like the smartphone. It is true that they have great potential and that there are already fascinating devices on the market. Two examples: Microsoft's augmented reality HoloLens glasses, designed for professional use, or Oculus glasses, which are mainly used for video games. But in both cases, they are products intended for particular users.
If Apple tries to transform the sector, it will not be easy, but the enormous resources available to the company can achieve the arrival of products that set a new course in this field. Many challenges must be faced to expand the use of virtual reality and augmented reality.
At the technological level, the main one is the miniaturization of the components, especially if we are talking about augmented reality. Creating Apple AR glasses that show complex applications is as big a challenge as introducing a quality camera to something as small as a phone. But time has been demonstrated that this was possible. Some aspects must be better resolved: how to display images with quality on a translucent glass or that the degree of opacity of this can vary.
It will be essential to make future augmented reality devices very intelligent and, depending on the context in which we find ourselves, alter their operation.
Although the most significant challenge Apple faces, and all the companies that want to make a name for themselves in this market will be to achieve an experience that does not saturate our minds. If we are walking in a hurry through a crowded street, these images portrayed could be dangerous, that's why they are needed to be extra efficient. In the same way that an autonomous car must know how to brake in time, it is vital that augmented reality glasses understand when they must stop distracting our senses.
What we know best about augmented reality at Zazz, is that almost all the way is to be done. So if we finally see Apple's augmented reality products, surely these have little to do with those that currently exist.
We provide extraordinary development services for iOS, iPhone and Android. Our augmented reality integrations are top-notch and guarantee the best results. We are always at toes and remain up to date with the recent development and technologies. How did you find this article? Tell us in the comments sections and contact us in case of any queries or if you need a proposal.
Also Read
Apple M1 Chip Vs Intel i7: An In-depth Comparative Analysis
iPhone 12, Apple Event Recap: Release Date, Price, Colours and Pre-orders
iPhone 12: Updates and Rumors about Upcoming iPhones in 2020
Top 10 iOS App Development Company in San Francisco
Top 10 iOS App Development Companies in the UK