What is HTTP / 2?
HTTP / 2 is the latest update to the HTTP protocol by IETF. This protocol is the successor to HTTP / 1.1, which was created in 1999. HTTP / 2 is a much-needed refresher, as the web has changed over the years. This update brings with it advances in security, speed, and efficiency.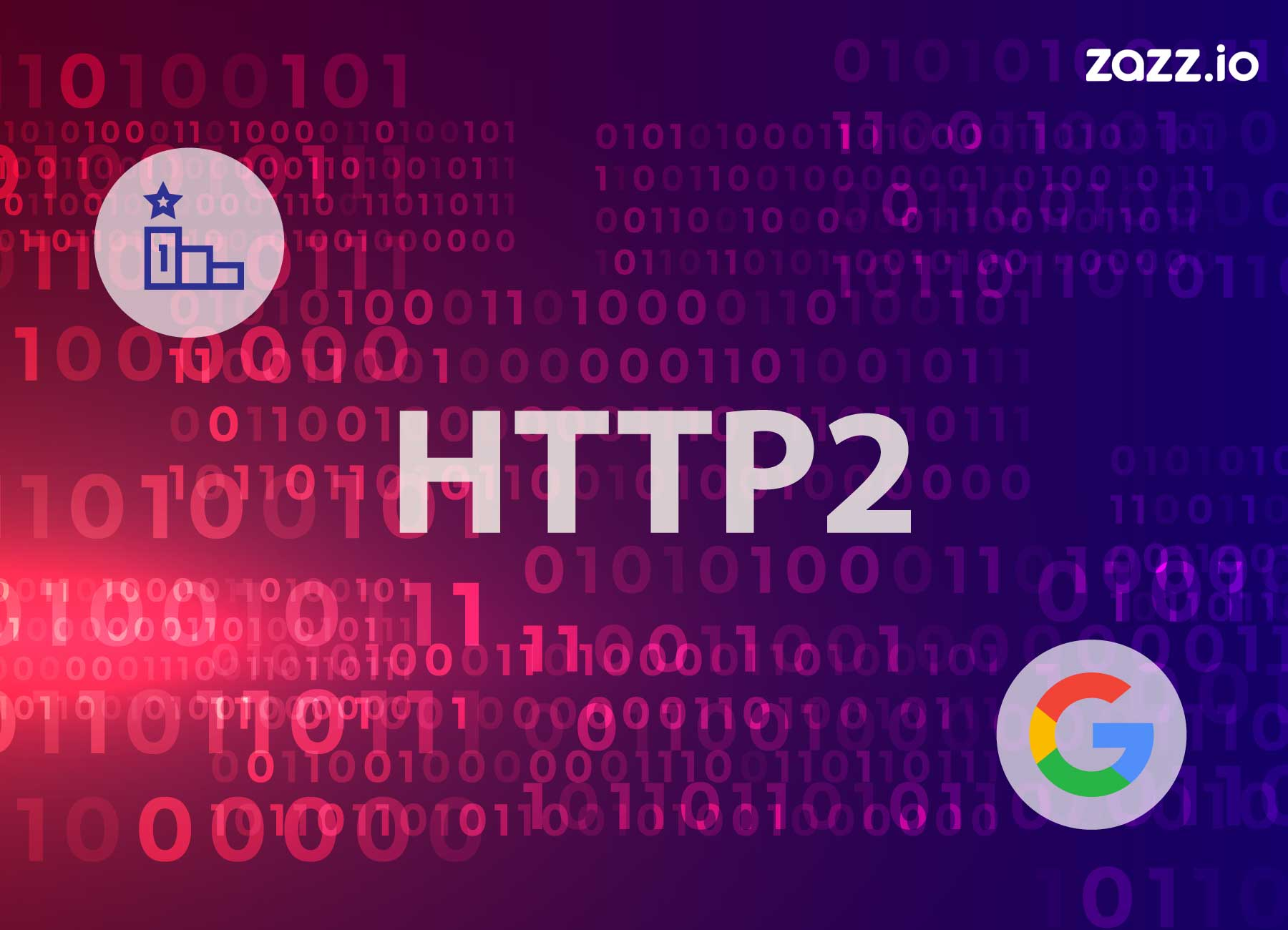 Does HTTP 2 Affect Your SEO?
According to the latest news, there will be another protocol called HTTP2, and it is stated that Googlebot will support HTTP / 2. Although there is no direct statement regarding this change, inevitably, Googlebot has never supported SPDY. 
However, it suggests they will likely add more user experience indicators to their algorithm or, at the very least, add HTTP / 2 as a ranking signal this year. While this doesn't affect your website's ranking directly, in the long run, it will help you more with having a faster website, and according to my quick test from LoadImpact.com, it will reduce website load time by 40 seconds.
How Does HTTP / 2 Work?
Every time you click on a link to visit the site, a request is made to the server. The server responds with a status message (header) and a file list for that website. After viewing that list, the browser requests files one by one. The difference between HTTP 1.1 and HTTP / 2 lies in what happened next.
Let's say you want a new LEGO set. First, you go to the shop to buy your LEGO. When you get home>> open the box to see the instructions. However, this tells you what to do: one brick at a time. For each brick, you have to look at the clues to see which brick to use next. This back and forth keeps happening until you've finished the entire LEGO set. If your set has 3,300 bricks, it will take a while. This is HTTP1.1.
With HTTP / 2 this is changing. You go to the shop to pick up your box. Open it, find the instructions, and you can ask for all the bricks used in a LEGO set. You can keep asking for instructions for more bricks, without having to consult the manual. If you want it fast, you can even get all the bricks at once so you can build sets in an instant.
What makes HTTP / 2 different?
HTTP / 2 is built on the same syntax as HTTP 1.1, so it functions more as a refresher than a complete overhaul. It was a quite purposeful decision, as it was his responsibility to make this transition seamless, which benefited Internet browsers, servers and end-users.
The tech specs for HTTP / 2 are listed here:
HTTP / 2 is binary, not textual.
It is fully multiplexed, not ordered and blocked.
Hence one can use a single connection for parallelism.
It uses header compression to reduce overhead.
What does HTTP / 2 mean for SEO?
Like many website improvements, HTTP / 2's impact on SEO will be felt indirectly. Google does not take into account the preparation of this protocol in its algorithm. But it rewards sites that offer a better user experience.
This includes page load speed. So, it's fair to say that moving to HTTP / 2 will positively impact website performance with its benefits for SEO. All efforts are focused on enhancing speed on mobile devices. Moreover, there is no doubt that mobile performance will increase with the change to HTTP / 2.
They are changing to HTTP / 2 benefits all digital devices and channels. New coding languages ​​like AMP HTML have limited applications, but the two can work together very effectively. Including HTTP / 2 on your site carries both general and long-term benefits, so people can see it as a platform for faster digital connections, which will benefit SEO services.
When Should The Site Change?
HTTP / 2 is here, and an organization or two like Twitter is using it. Browser support is expanding. A leading software development company states, it is fully supported on Chrome, Edge, Opera, and Firefox, there are several server implementations.
One could easily use HTTP / 2 now, but at least temporarily, serving HTTP / 1.1 and HTTP / 2. Serving your site over HTTP / 2 and boarding visitors still using HTTP / 1.1 would mean doing nothing for a while.
For now, if you are building a new site or updating an existing site. Then, it's worth at least to remember that it will need to be optimized for HTTP / 2 shortly.
Do SEO Companies Support HTTP2?
Zazz explains we're not surprised to see enough SEO companies adding support for HTTP2. Many of these companies think that a better user experience and increased load speed will help in SEO. There he is. So much has been said about all the updates taking place on the World Wide Web.
However, that improved user experience seems to be taking the most critical part of the cake when it comes to SEO. We were expecting an upgrade to HTTP3, but until then, HTTP2 has been immensely helpful for web users to enjoy their time on the internet. So, if you are getting nothing and want technical assistance, then let's discuss your problem. 
Frequently Asked Questions
Q1. Are there any technical requirements for the server to launch HTTP2?
Yes, currently only specific server software can support HTTP / 2. If your system can't or the level of effort to get it is too great, consider using a CDN to implement it.
Q2. Is there an easy way to determine if a site is using HTTP / 2 in its source code?
It's important to understand that the source code won't change for HTTP / 2 – it's a change to the delivery mechanism of how HTML and other files are sent to your browser, but the file itself remains the same. As per the digital marketing services provider, to see if the site uses HTTP / 2, use the Chrome developer tools and add it in the protocol field. There's also a Chrome extnsion that will tell you right away if a site uses HTTP / 2.
Q3. Does Content Distribution Network help with HTTP2?
A CDN can help your site use HTTP / 2, but it also provides many other benefits. For example, this also means that many requests to your site don't have to go very far, which will significantly speed up your site. Apart from that, they can do other smart things like optimizing your images on the fly, etc.