Communication has been a crucial element of human civilization for centuries. But these days, technology permits us to communicate with gadgets and machines. Based on this idea, technologists added intelligent digital sensors to virtual devices to communicate without human intervention.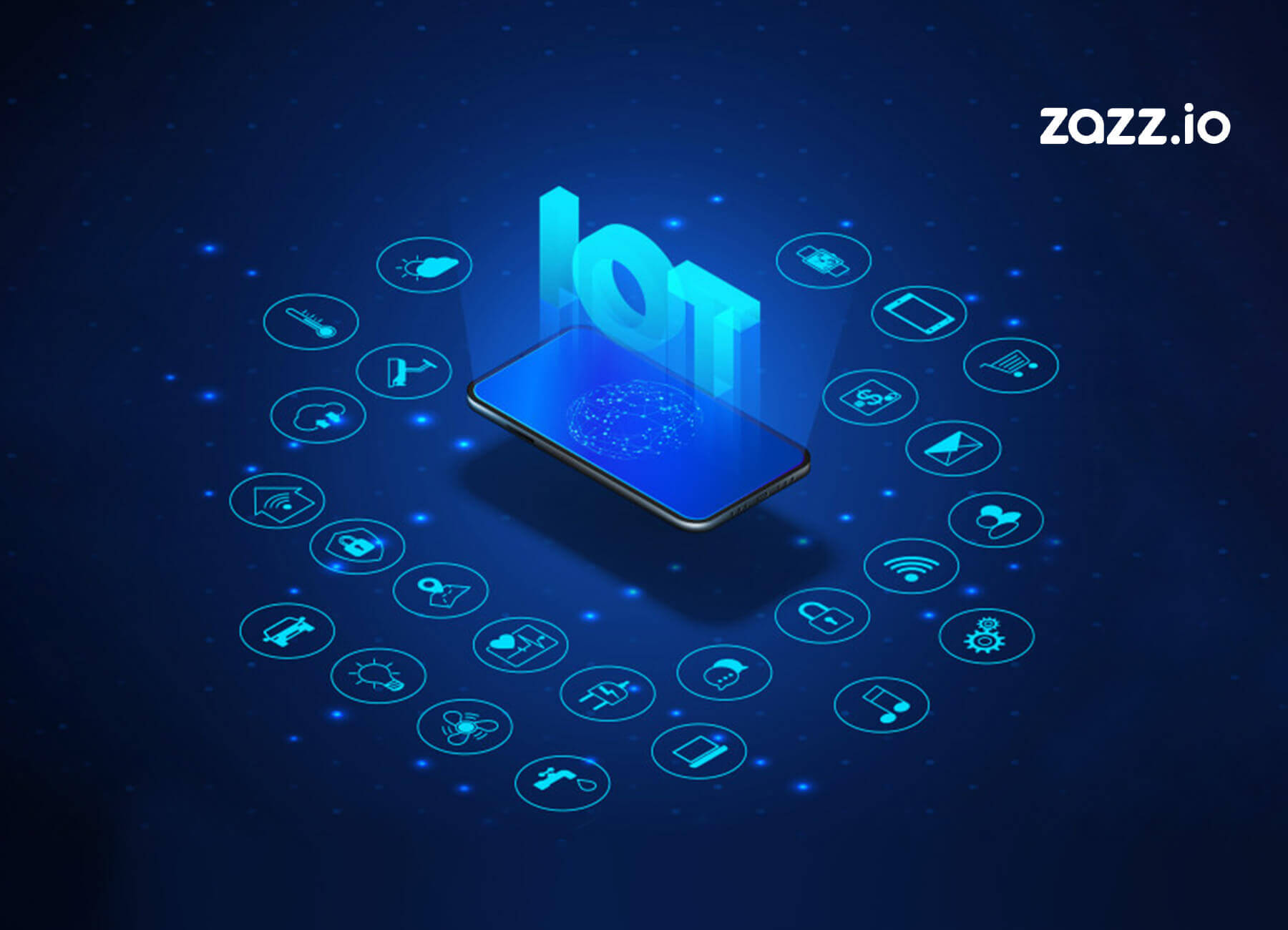 This article will see what the Internet of Things definition is, IoT examples, industries using IoT, benefits of IoT, IoT applications, and the future scope of the Internet of Things.
Quick Glance on Internet of Things Definition
IoT brings the power of the Internet, data processing, and analysis of physical objects' real world. For consumeThisracting with the global information network without the intermediary of a keyboard and screen. However, many consumers' everyday objects and appliances instruct that network with minimal human intervention.
Furthermore, IoT can bring the same efficiency to physical manufacturing and distribution that the Internet has long provided for knowledge work. As per IoT developers in USA, UK, Canada etc, millions of internet-enabled sensors worldwide provide an incredibly rich data set. Therefore, the data uses to collect data on your operations' security, track assets, and reduce manual processes. Researchers can also use IoT to collect data on people's preferences and behavior, although that can have profound privacy and security implications.
Internet of Things History: Everything You Need to Know
A world of ubiquitous sensors and connected devices is one of the oldest tropes in science fiction. The IoT tradition has dubbed a vending machine connected to ARPANET in 1970 as the first Internet of Things device. As per some Android app developers, many technologies touted as IoT-style smart feature enablers to give them a futuristic glow.
At first, technology lagged behind vision. Everything connected to the Internet needed a processor and a medium to communicate with other things, preferably wirelessly. Thus, widespread IoT implementation is not feasible due to the associated costs & power requirements.
Plus, the ubiquitous Wi-Fi and 4G made it possible for designers to take on wireless connectivity anywhere. A mobile app development agency states that the launch of IPv6 means that connecting billions of devices to the Internet will not deplete IP addresses' storage, which was a real concern.
What Are Internet of Things Applications?
IoT applications are pre-built SaaS applications that can analyze and present captured IoT sensor data to business users through dashboards. IoT apps use machine learning algorithms to analyze huge amounts of data from connected sensors in the cloud. Using real-time Internet of Things alerts, dashboards, and samples, you gain visibility into key performance indicators and other information.
Machine learning algorithms can efficiently detect equipment malfunctions & promptly notify users through actionable alerts. These algorithms also enable automated solutions & preventive actions to avert potential hazards. A SaaS app development company defines that with cloud-based IoT applications, business users can rapidly improve existing processes for supply chains, customer service, human resources, and financial services. No need to re-create entire business processes.
Internet of Things Benefits to Industry?
Manufacturing
In the Internet of Things market, manufacturers can gain a competitive advantage by using production line monitoring. However, the sensors can measure when production is compromised. Sensor alerts assist manufacturers in promptly authenticating the precision of their equipment or flagging potentially flawed devices & temporarily removing them from production till repairs are completed.
Retail
IoT technology has drastically transformed the retail industry by enabling businesses for better customer experience, streamline inventory management & optimize operating costs. With the help of smart shelves fitted with sophisticated sensors, retailers can collect real-time data & utilize IoT platforms to monitor low-inventory items. By partnering with a reliable IoT app development company, retailers can unlock the full potential of IoT, gain valuable insights & stay ahead.
General Internet of Things Security for all Industries
In addition to tracking physical assets, IoT can be used to improve worker security. Employees in hazardous environments such as mines, oil and gas fields, and power plants, for example, need to know about the occurrence of a hazardous event that could affect them.
IoT sensor-based apps can provide users with instant alerts in the event of accidents or emergencies. The iPhone app developers are exploring the potential of wearables outfitted with IoT security apps to monitor & track human health conditions in real-time. With this technology, users can stay better connected to their health & safety & provide peace of mind both at home & on the go.
Internet of Things Examples
An IoT ecosystem can be composed of almost anything that can collect & send information about the physical world. Smart appliances and industrial sensors are some examples. These sensors can monitor multiple factors, consisting of temperature and pressure in industrial systems, water and electricity usage, among many other possibilities.
Portable fitness devices & home security systems are some of the popular examples. You can also use more generic devices like Raspberry Pi or Arduino to build your own IoT endpoints. It's worth noting that your smartphone, often regarded as a pocket computer, may be transmitting your location data, just like many other IoT devices. The potential for IoT to transform our lives is significant & it's important to be aware of its impact.
Is the Internet of Things Future Smart Cities?
The future of IoT appears to be very bright as it is fueling and empowering data science in a big way. Data from IoT networks allows us to better track, monitor, predict, manage, and control various industries' systems. The manufacturing, transportation, healthcare, and utility sectors show more significant potential for IoT growth shortly. Thus, Make The Best Decisions With Zazz IoT Team
With ZAZZ IoT applications, you can extend your supply chain and customer experience (CX) applications to the digital world. Take advantage of smart predictive algorithms and digital twins to improve operational efficiency and increase worker productivity. So if you have any projects in mind, let's discuss with us, our experts will help you.
Also Read
Embracing IoT Solutions for Smart HVAC System in CES 2021
Internet of Things: Impact on Businesses During Global Pandemic
New Security Guidelines For IoT Devices To See In 2021
Internet of Things: History, Benefits and Future of Smart Cities
Internet of Things: Threats and Security Challenges to Overcome