Do you know what does Internet of Things means? Have you any idea about when will this global pandemic end?
No, right? We all know that the COVID-19 pandemic has disrupted most aspects of our lives, and the economy is no exception. The industry works to adapt to the new normal of shifting B2B and consumer demand, profound financial impacts, and new working ways.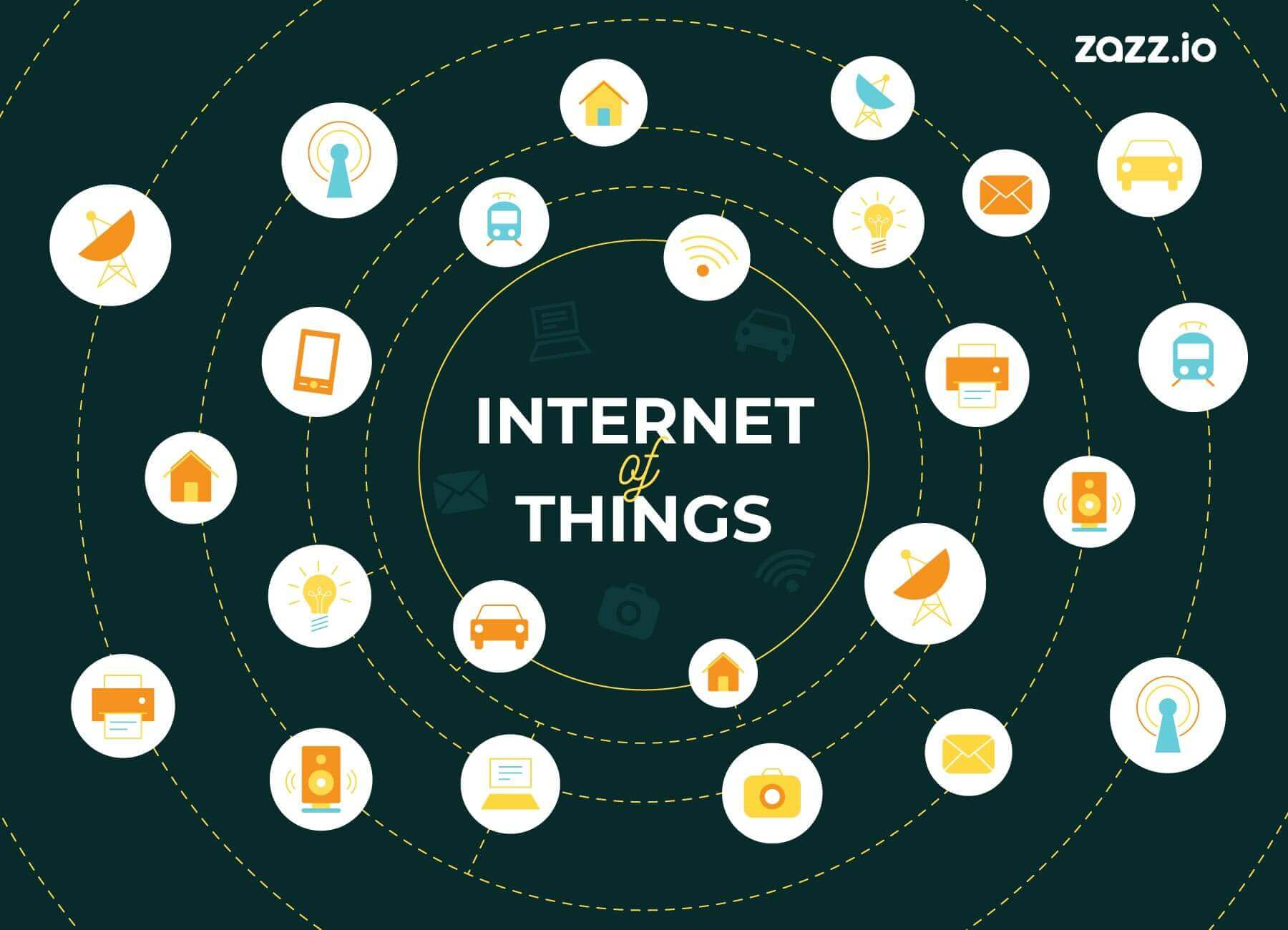 However, many businesses are looking for ways to stick with fewer resources. That quest could lead firms to adopt some of the technologies that define Industry 4.0 – mainly industrial Internet of Things (IoT) systems combined with cloud and analytics. That's because IoT technology can improve efficiency, quality, and security for businesses that have to deal with significant changes quickly.
What Does the Internet of Things Mean?
The Internet of Things is the network of billions of physical devices linked to the internet, all collecting & sharing information. Thanks to the advent of cheap supercomputer chips and ubiquitous wireless networks, it's possible to turn anything, from something as small as a pill to something as big as an airplane, into an IoT piece.
By linking together various devices and equipping them with sensors, the Internet of Things enhances their functionality. This enables the devices to transmit real-time data without relying on human input. It effectively merges the digital and physical worlds, thus making our surroundings smarter and more reactive.
Why is the Internet of Things Important?
The Internet of Things (IoT) has revolutionized the way people live & work. It enables individuals to have full control over their lives & work more intelligently. IoT offers smart devices that automate homes, making daily tasks easier. For businesses, IoT is essential in providing real-time data on the performance of their entire systems. From machine performance to supply chain & logistics operations, it gives valuable insights to optimize operations and increase productivity.
An IoT development company stated this allows companies to automate processes and reduce labor costs. The system also improves service delivery, reduces waste, makes goods cheaper to produce & deliver & gives customers more transparency..
As such, IoT is one of the most critical technologies in everyday life and will continue to increase as more and more businesses realize the potential of connected devices to remain competitive.
IoT Endpoint Market by Segment, 2018-2020 Worldwide
| | | | |
| --- | --- | --- | --- |
| Segment | 2018 | 2019 | 2020 |
| Manufacturing & natural resources | 0.33 | 0.40 | 0.49 |
| Government | 0.40 | 0.53 | 0.70 |
| Utilities | 0.98 | 1.17 | 1.37 |
| Automotive | 0.27 | 0.36 | 0.47 |
| Healthcare Providers | 0.21 | 0.28 | 0.36 |
| Retail & Wholesale trade | 0.29 | 0.36 | 0.44 |
| Information | 0.37 | 0.37 | 0.37 |
| Transportation | 0.06 | 0.07 | 0.08 |
| Building Automation | 0.23 | 0.31 | 0.44 |
| Physical Security | 0.83 | 0.95 | 1.09 |
IOT
Source: By Gartner
How Does the Internet of Things Work?
The Internet of Things ecosystem consists of web-enabled smart devices with embedded systems that communicate, act, and collect data from the environment. Sensor data from IoT devices is shared via IoT gateways & edge devices. After that, sent to the cloud for further analysis. Occasionally, these devices communicate with other related devices and act on the details they get from all and sundry.
The Internet of Things (IoT) devices are highly automated & require little to no human intervention. However, users can interact with these devices for various purposes such as configuration, data access, & giving instructions. The network, connectivity, and communication protocols used with IoT devices vary from one application to another. Further, IoT apps leverage artificial intelligence & machine learning to facilitate efficient data collection. All these factors make IoT a promising technology for the future. An IoT app development company can help businesses develop powerful IoT applications according to their unique requirements.
How Has the Internet of Things Impacted Business During COVID-19 Pandemic?
Count on The Edge
For devices and connected networks to perform their tasks efficiently, it is impossible to have connectivity options that are always on. Edge computing uses cloud computing power to enable devices to enable data analytics anywhere, anytime in a secure environment. In 2020, edge computing will be essential for companies to achieve faster operations and better management seamlessly.
Empowering Smart Cities
By executing IoT, ML, and AI, cities can plan smarter healthcare, safer and faster traffic solutions, better waste disposal and collection, and many more. There must be a harmonious collaboration of various smart city solutions stakeholders such as government agencies, solution providers, and technology product companies to build and implement meaningful, smart city solutions by 2020.
Enabling Effective Fleet Management
Despite the predictive maintenance capabilities that can be derived, the transportation system powered by Artificial Intelligence and machine learning can identify threats immediately. For example, a video-based security system previously brought to the fleet can now be upgraded using ML to detect anomalies and risks, including lane detection, driver fatigue, fuel theft, etc.
Moreover, Zazz explained that with the adoption of IoT and other telematics technologies to create integrated mobility, smart fleet management solutions would assist in vehicle tracking/monitoring, analytics, remote diagnostics, and linking data from enterprise applications as supply chain systems. and ERP.
Final Verdict
There are an endless number of people who are searching for a query, such as what does the Internet of Things mean? So, above here, we explained every aspect related to IOT. Read the blog to get to know about IoT's significance & its impact on businesses amid the COVID-19 crisis, providing detailed information & facts in simple language.
 If you encounter any query, then you can contact us without wasting time. Our experts are waiting for your response!