How long do you spend playing? That's right, and people can spend half their time playing games or searching for them, especially on their mobile phones. Searching and playing may take between 2 to 10 hours. About 61.6% of people play games on their smartphones daily. More than half of the population is into mobile games. Today, even children and older people like light games to pass the time.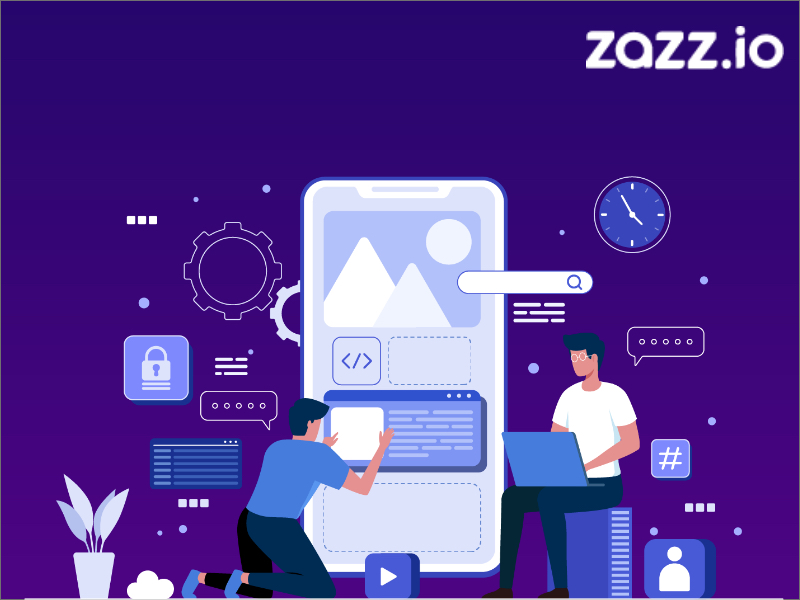 What Makes People Obsessed with Games?
The bigger question is how to design a gaming app that gets people addicted to asking for more. It all depends on the design of the application itself. Well, it's partly the design, and it's partly the psychology. As per an Android app development agency, the human mind is a tough nut to crack. Thousands of psychologists have spent their time and money trying to understand that.
The way people get hooked on the game has a specific rating. Some apps attract customers based on their competition for the highest score or mission completion. Between 6% and 15% of gamers have gaming addictions. The world is simply changing.
You must have seen that some games are not difficult to play, nor do they contain many graphics. Due to the attractive design, excellent user interface (UI), and animation that make it so desirable.
Game Application Design Differences- Android VS iOS
The design of each game is different, but the smartphone's processor also plays an important role. Did you notice that there are more games on Android Google Play than Apple Store, and some are exclusive to one type of processor?
This is because both require different application design development. If you want to design an Android game app, you must have slightly different skills than Apple.
| | | |
| --- | --- | --- |
| Characteristics | iOS | Android |
| Style & Design | Mostly simple and maintains a minimalist style. | Completely opposite to Apple, they like the extravagant but have a natural look. |
| Coding | Swift is the preferred programming language for iOS. It is easy to use, it has an almost human interaction but it locks itself. | Java is most commonly used in Android applications. It is one of the most widely used programming languages but it has less security. |
| Integrated development environment | Android Studio is used to develop game applications | For devices running on iOS, Xcode is used |
How to Build A Feature-Full Game App For Android & iOS?
Let us explore the steps you need to go through Android and iOS app development for gaming addicted folks. You can choose the correct steps and steps to be successful.
Understand the Organization
The first step is to understand yourself or the organization. Why is it necessary for gaming companies? Gathering details about it is essential for the gaming application. You must understand the strengths and weaknesses to get motivated. A look inside your organization will help you understand the need to design your application. Along with this, it is possible to control the competitors to have effective results.
Research to Outsmart The Competition
Online app stores are full of tens of thousands of games right now. So it's quite likely that there are already some good games similar to the one you're trying to build. That is why it is crucial to do some serious research on your game idea to make sure it is original or has original elements and more attractive to users. Download and explore all the games that are closest to the one you have in mind.
Also Read: The 5 Finest Game Development Engines
Development of An Idea
You need to develop an idea for the design of the application. It is the spine behind the creation of the gaming application. The leading mobile app development company should pick the killer idea to provide a brainstorming app to gamers. Player engagement is high in the game. You can collect complete details about it to have a pleasant experience while playing the game. A well-planned plan will result in exceptional and attractive applications. Understanding the games is simple and easy for users. A huge effect is accessible with the ideal interactivity in the application.
Story Creation With A Game App
It is necessary to create a story for the participation of the players. Make sure the story is interesting and unique to people. Surprises, fun, and items are available to players with a brilliant story. A pleasant gaming experience is available to the players. Once the players are involved in the story, you are motivated to go further to the next levels. There is a great attraction of new players to play.
UI / UX Design Should be Awesome
You are more likely to attract and engage more users if your mobile game has an intuitive, easy-to-use, and engaging user interface. To make the user interface more attractive, make sure you don't overwhelm users with too many complicated controls. If your game promises a massive game, design a set of instructions that introduces users to the game's structure and engages them.
Also, your game design graphics should not blur or create distorted images on high-resolution screens. Consider all screen sizes and resolution quality well before designing game graphics.
Identification of Critical Platforms
If you want to play games on a mobile phone, you need to think about the platform. You can choose the model according to the choice and requirement of the players, so knowing the costs is essential concerning the development of the application. Make sure there are no additional costs involved in applying games. Developers must identify key platforms to be successful. The gaming app development company needs to collect all the information for the app design.
Building the Story of Monetization
You need to invest in resources like talent and accommodation. The chances of winning money are high for the players. The choice of games requires the skills and intelligence of the players. You can focus on the premium model to earn more money. It is possible to choose the popular ways to achieve the desired results. There is a meeting of the needs and requirements of the players. Building the monetization story is essential to game design.
Partnering With Zazz For Gaming App Development Services
The last step to successful mobile game development is choosing skilled game developers. It would be best if you had a dedicated developer who has the skills to transform your idea into a lucrative business. Mobile game development is complex, and you will need experienced developers to support your initiatives.
With vivid experience working in mobile technologies for more than five years, we can handle any size project. If you are looking for a developer to shape your development initiatives, please don't hesitate to contact us.
Also Read:

The A to Z for Conversion of Android App to iOS App

Why Should You Pick Android for Your Next Gaming App Development Project

Top Challenges and Tips For iBeacon App Development

Game Development Software Market: Trends, Size and Growth