Mobile app development business is in a boom and in 2020 the trend of having an app for your business will even flourish. If you are here to understand why business app is necessary for you and if you are in dilemma regarding app development companies, you are at a right place. lets have a look at Zazz top app development companies in Tokyo.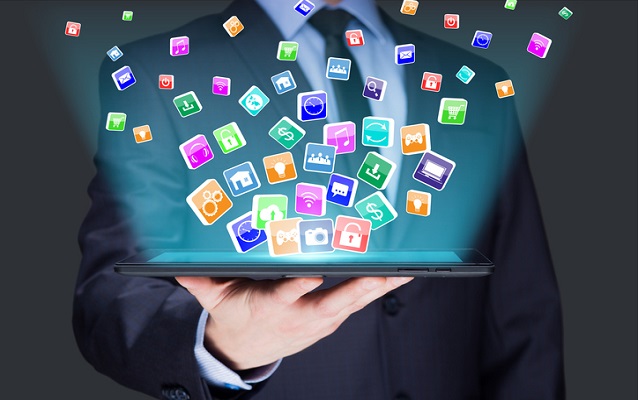 Today's customers use the smartphone and tablet in masses. This trend is irreversible. Potential customers always have their phone with them and really use it for everything. Use the internet, chat, and social media, make online purchases, and reserve a restaurant and even pay. The consumer gives preference to mobile and even prefers apps! So give the consumer what they really want … your own business app! An app has many benefits, ranging from better customer loyalty to extra sales and you show your customers that you keep up with the times. Read here which benefits a business app.
Your company in everyone's pocket
With a business app you are always present on the customer's favorite means of communication, who is interested in your company. With "1 click "they can call, email and view, buy and reserve your products and services. As a company, do you dream of that?
Better marketing and customer loyalty
Companies with an app are much more dynamic in their marketing and customer loyalty. You look for interaction with the customer yourself, and you no longer have to wait for the customer to visit your website. An app can see if a customer is nearby and can send location based push messages. For example, you let visitors know that the sale starts this way, or offer a free coffee or discount when they visit your store or restaurant. A push message is always seen, even when the app is not open and therefore has a major effect.

Read more:- Top 10 Mobile App Development Companies in Dallas
Your own customer savings program
So no more extra cards or stamp cards. From now on you have the loyalty card in your company app. Handy because the customer always has his smartphone with him. It is easy to use and provides a good insight into the spending patterns of your customers. You can adjust the marketing here, this increases the chance that you will see your customers more often.
Social Media from your company
Without the competition from other company pages or tweets, your social media pages are clearly and nicely laid out in the app. A perfect gathering place for your Social Media channels.
From E-commerce to M-commerce
Online shopping, taking a huge growth toward mobile devices. A mobile app perfectly handles the entire process of orientation to purchase and even the checkout apps have their own payment system like Apple Pay or Google Wallet. This makes a business app a multi functional tool for marketing, customer contact and sales.

Read more:- Top 10 Mobile App Development Companies in Atlanta
Customers prefer apps
Consumers prefer an app to a website because apps are easier to use. You open an app faster because you only have to click on the icon. The 'surfing' through an app is adapted to the mobile. An app has many functions such as: direct calling, mailing, a route planner, and a restaurant or hotel room reservation, receiving push messages. Apps can also use functions of the smartphone such as the camera to scan QR codes or upload photos.
Specific information
With a website you want to be as complete as possible. With an app you can get specific information for your target group. For example, a number of videos with exercises for a gym. You can even release parts of your app for specific users only by using a password, QR code or GPS location.
Google says it all: Apps are it all!
The search engine has been indexing apps for a while, values ​​them as valuable in content and shows them in the search results. This means that Google can bring your app to the attention of millions of users. According to Google, mobile apps are the mobile communication tool par excellence.

Read more:- Top 10 Travel App Development Companies in the USA
Stay ahead of the competition with an app
Which chooses the consumer for, do you? Quickly tap the icon of the smartphone and view everything immediately clearly and perfectly for the mobile screen? Or first open a browser, enter the www address (if they already remember it) and then look up the information on a hopefully mobile-friendly website? Chances are that your competition does not yet have an app for its company. Make sure you know your competitors for remains and is the trendsetter in your industry with your mobile app!
Difference between a responsive website and an app?
Now you probably think why you still need an app if you already have a responsive website. What is the difference? A responsive website is especially important when searching in Google. The customers must find your company. An app enhances the visibility and loyalty among customers. Even if there is no internet connection, the customer has an overview of everything you offer with 1 click.
Conclusion
With your mobile app you show your customers that you are with your time lasts. Some companies find having their own app modern, trendy and brand symbol. It creates confidence among consumers. Research shows that people do business higher rate if they use your app. It gives you a lot of insight into your customer and you increase customer loyalty. If you want to count towards the modern consumer, then you take your own business app!