One of the most frequent questions we get from startups is whether they should first build their initial platform on the web or mobile devices. This is a critical decision that can have huge ramifications on user adoption, revenue, and overall product success.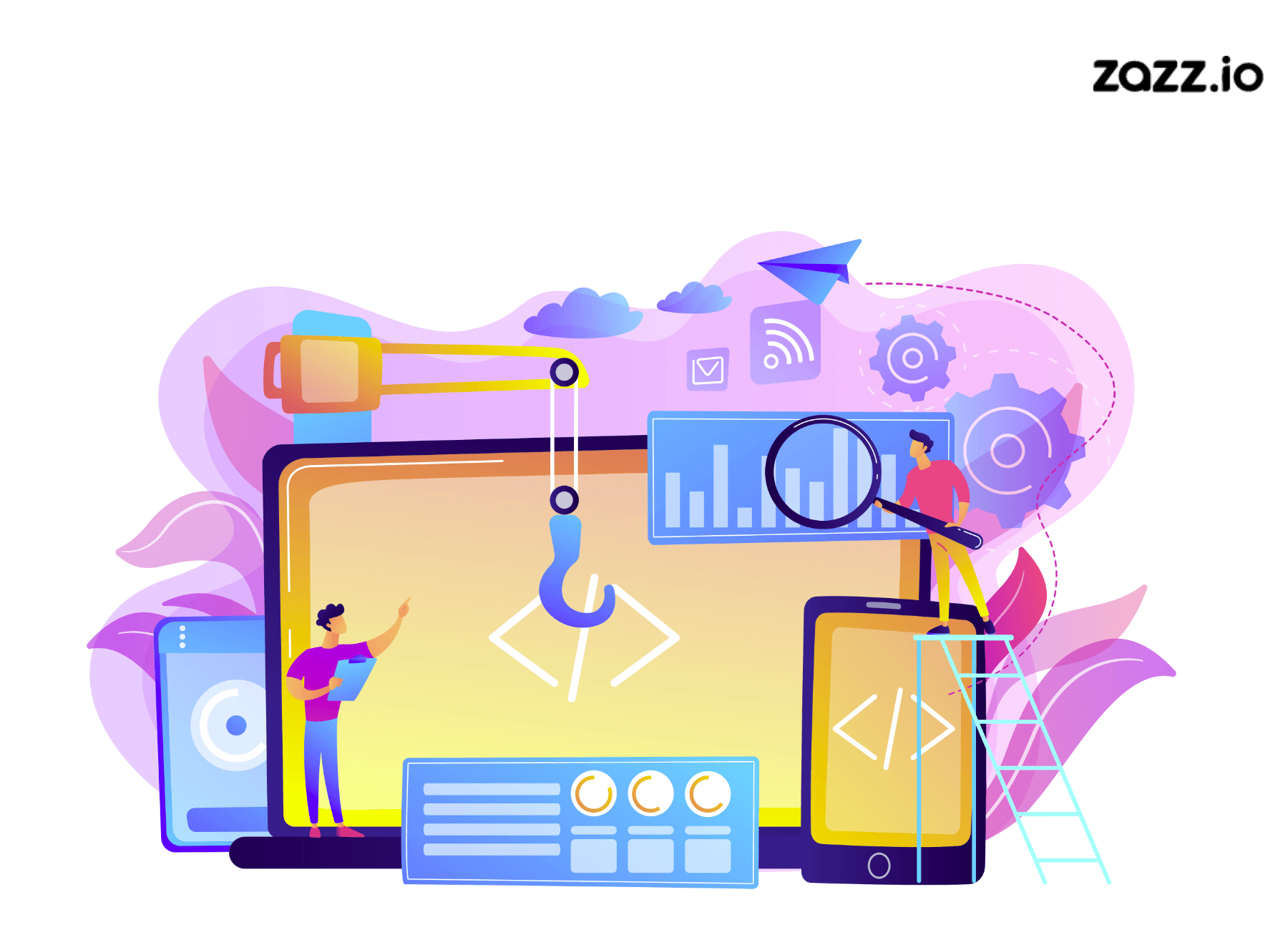 Over the past ten years, we've worked with various successful startups to rising stars, helping them refine their product strategy and build initial platforms. This work has provided us with invaluable first-hand experience of the questions startups must address when deciding to go to the web or mobile device first.
But first, some definitions related to mobile app for startups and web app for startups
Web App VS Mobile App Definitions
What is a mobile application?
We know what mobile apps are, and we've downloaded them too. So here is a quick overview. Any application that can be run on a handheld or mobile phone supporting its users is known as a mobile application.
What is a Web Application?
A web application is self-contained software that runs entirely in the web browser—there is no need to download and install it on end-user computers. As per the web development services provider, with the changing development of the web application, you can span different pages or limit yourself to a single page.
Web App vs. Mobile App – Pros And Cons
Advantages of Developing a Web Application
1. Personalization
Talented web developers can develop custom applications with minimal effort through this application development process.
Changing the look and feel of the web application is superficial with your web applications.
2. Cost-effectiveness
The application is for one operating system only.
Along with this, users can easily access the system through any stable environment. It is a primary benefit for startups.
The application tests do their job and make sure that the applications work correctly on all platforms.
3. Unlimited access
Web applications are flexible because they are accessible anywhere and at any time.
A computer with a proper internet installation is sufficient to access the website.
Disadvantages of Developing a Web Application
Increased size and above the head.
It is important to note that web applications run and run slower compared to native desktop applications.
Therefore, the size of the application increases.
Another problem with web application development for startup is that developers ship the available web browser with the application.
2. Limitations for clients
It is because it means the security hole for web applications.
Clients cannot read files, send emails, or print in the browser.
Advantage of Mobile Application
1. Supports online and offline
The remarkable thing about mobile apps is that they are also used offline without any hassle.
These types of applications are entirely new products, which can work offline.
In addition, artificial intelligence technology is implemented in the development of mobile applications for startups for a great future.
2. Personalization
It is the significant benefit of using the mobile application compared to a mobile application.
Mobile applications are generally developed so that people can make the necessary changes the way they want to use their applications.
These are specialized features of the mobile application that will take the user experience to the next level.
The applications allow you to save user data, configure preferences and share multimedia files on social networks.
3. Convenience
Almost everyone knows that mobile apps rule the world of mobile e-commerce and are also heavily focused on user experience.
These apps also offer fast loading speed, ease of use, and high-level performance, which modern consumers require.
Surprisingly, mobile apps revolutionize the healthcare field, the political sector, and the entertainment industry entirely.
Cons of Mobile Application
1. Support and maintenance
It is additional work for them. On mobile websites, updates are rolled out automatically without requiring user input.
Regular bug fixes and update needs in mobile apps. In mobile applications, users must download and install new updates.
2. Compatibility
Along with this, few devices do not support mobile apps due to different platforms or different versions.
Everybody realizes that mobile applications are developed without any preparation. It's a unique mobile application procedure.
Mobile Apps vs. Web App: Who Won?
There's no way to take a definite side when it comes to mobile apps for startups or web apps other than letting both of you share the limelight. Web apps are your go-to card for raising awareness of your business, capturing your audience, and allowing them to get to know you better.
Mobile app development services are for greater user participation and generating income. Web apps usually cost much less than mobile apps, but they have few degraded features to some extent. But both the mobile app and the web app have the same benefits that cannot be overlooked or undermined.
Therefore, when deciding on native versus web applications. It is essential to analyze your requirements, budget, response time, and market position before choosing between them. You should know from this showdown between mobile apps and web apps that mobile apps and web apps have their advantages. Most likely, you will not be hampered by financial constraints.
Therefore, it is better to opt for both mobile applications and web applications. Opting for both provides more means of communication for your business users. However, you are one step away from developing your mobile application or web application. Connect with our team to know the cost of app development, procedure of app development etc. 
Web App VS Mobile App Summary
Every startup is different, and there will be considerations for each build that are unique to the idea, functionality, and audience. Our team at Zazz has worked alongside numerous founders helping define, refine and build their platforms from MVP to extensive ecosystems. Not only do 
Our app development team for startups can assist with technical considerations. But we also work consultatively to help uncover audience trends, competitor positioning, and market opportunities. So if you need help deciding which way to go, don't hesitate to contact us.
Also Read:
Mobile Application Development Companies New York
App Development Companies Houston