We know that consumer habits have been changing progressively and that the development of technology and online commerce have been the main drivers of these changes. Online business has become the platform most valued by people since the client can find the product they want at lower prices than in physical commerce. In addition to making online comments, clients can choose one product or another based on opinions. However, the opportunities provided by technology give us to exploit more tools and functionalities in favour of the customer experience.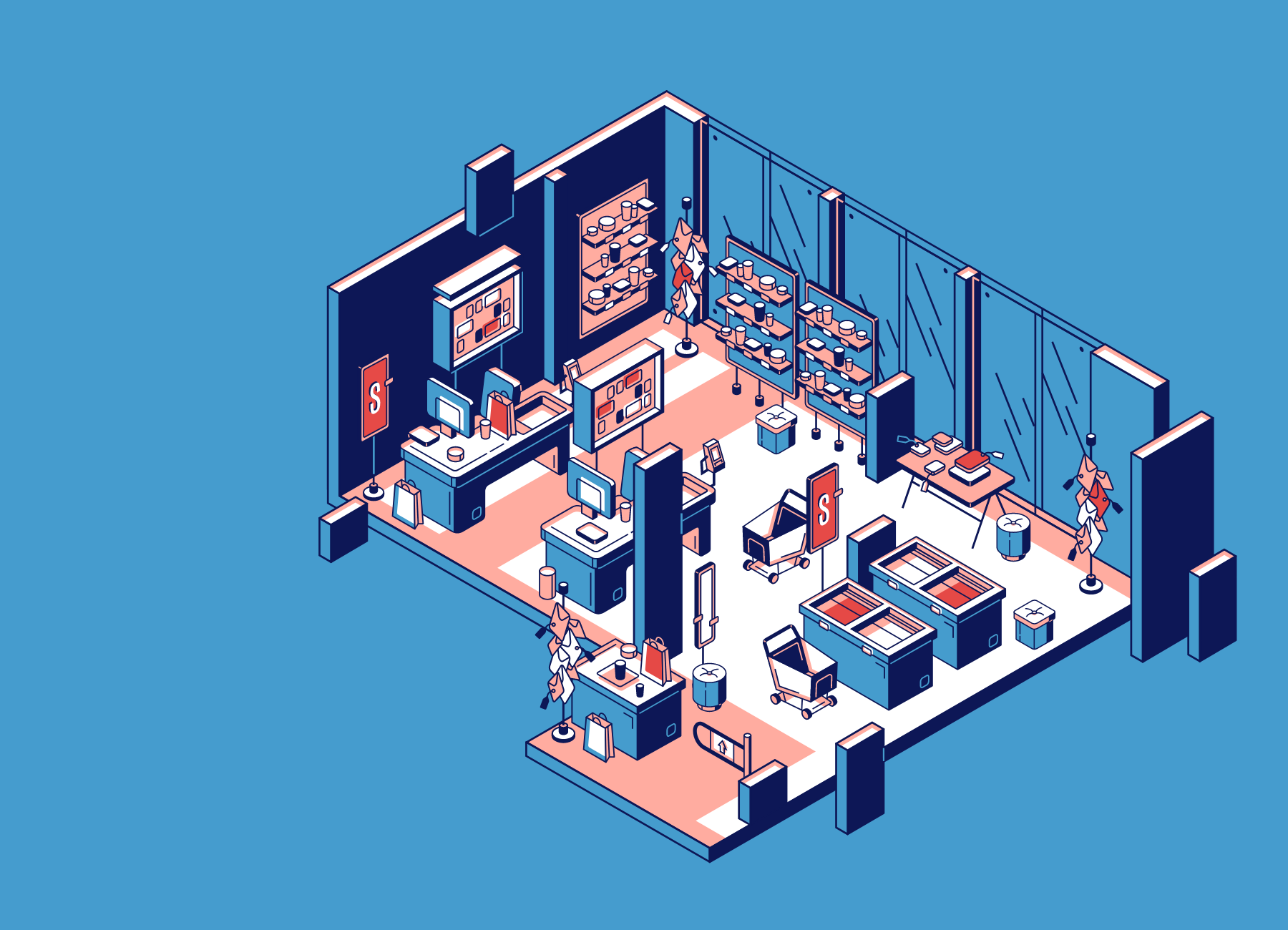 52% of the Ecommerce experts conclude that the retail sector should increase its efforts to improve the customer experience, for this reason, they consider that virtual Reality is the most powerful strategy to achieve the objective. With the help of VR, online stores enhance virtual reality shopping experiences very similar to physical ones. Companies hire app developers in USA for the retail industry to offer their consumers surprising ways to do shopping.
VR Provides Excellent Opportunities for Retailers
This technology provides excellent opportunities for retailers since people can live a new interaction experience, such as having a sample of what they would buy, through technological elements that visually reveal products and services. We know that Virtual Reality in retail gives us a live view of a real physical environment, where the ingredients are augmented or complemented by sensory inputs produced by computers. For example, sounds, graphics, and videos, among others, can be reproduced by applications that work on cell phones, tablets, and other wearable devices. The retail industry is favored extraordinarily by this type of technology since it allows the exploitation of exciting sales possibilities and also provides customers with a pleasant shopping experience. However, no benefit can be attained without hiring a proficient Virtual Reality App Development Company.
Characteristics & Examples of Virtual Reality in Retail
In summary, the patterns of virtual reality stores and their impact are:
Generate Greater Precision in Purchases:
Virtual Reality in retail allows customers to know more precisely the details of the product they want to buy.
Improving the Online Shopping Experience:
We know that virtual reality shopping experience not only enhances the customer experience in stores but has also become essential in online shopping. Augmented Reality allows you a better approach to what you want to acquire. This decade belongs to immersive technologies, and AR and VR Trend will continue in upcoming years.
Simulate Store Positioning:
With the help of Virtual reality applications, for example, companies like Coca-Cola Germany have been able to show their customers where to locate and what the beverage coolers would look like inside their stores.
Create Greater Personalization:
Customers live increasingly personalized shopping experiences, and Virtual Reality in retail is the primary factor in making each visit to the online store or commerce special.
The Pioneering Sectors as Examples of Virtual Reality in Retail
Several branches of commerce are already finding utility for immersive technologies, such as furniture, clothing or cosmetics. A survey carried out in the United States – cited by Marxent – shows the figures that 60% of buyers like to use RV and AR in the purchase of furniture and 55% in fashion.
Other data tells that 61% of buyers prefer to do it in establishments that have augmented reality, and that 68% spend more time analyzing those products that have this technology for it. On the other hand, 72% purchased products that they did not plan to buy thanks to the AR.
Within furniture and decoration, Ikea has pioneered the use of augmented reality, with its Ikea Place application. It allows you to test how the furniture in your catalogue looks in the rooms of our house, check the real visual effect, change the position or place, and check if they fit or not where we plan to install them.
The North American firm Macy's has something similar, but, besides, in some of its stores, it has created a successful virtual reality store, furniture experience, so that customers can use the tool to design furnished rooms and see the results.
The beauty brand Sephora has also made a strong commitment to immersive technologies. Its Virtual Artist mobile application allows the user, after taking selfies, to try virtually different cosmetic products that the company markets.
Virtual Artist has also been incorporated into the smart mirrors integrated by French chain in stores. It facilitates practical tests, identifying the characteristics of each face and skin conditions, to then make personalized product recommendations, or to show customers how they should use different items.
In 2016, the Chinese giant Alibaba launched a project called Taobao Buy + based on generating a massive warehouse in a virtual reality store, which allows us to collect items, examine them in the form of a hologram and receive all the information about them.
The Arrival of v-Commerce
We had known virtual Reality and augmented Reality as its significant role in game development. As a Game developer, Zazz have built hundreds of apps and games that are entertaining masses. Now we are using these sophisticated technologies for industries and startups. The possibility of buying directly in stores recreated by virtual Reality has a name, v-commerce, which defines a phenomenon that is probably the most disruptive that retail has known since the advent of online shopping. Although you can never replace the experience of face-to-face shopping, virtual commerce complements and enriches the experience of electronic commerce. The objective is for the customer to be able to both examine and test the items in the virtual stores, as well as pay there, bringing the entire cycle of purchase to virtual Reality.
There are still few experiences in this regard – partly due to the current lack of penetration of immersive technologies – but we can cite Walmart, the American giant of department stores, which is running a 3D Virtual Shopping Tour. This virtual tour invites you to tour a room and buy any piece of furniture or decoration item exposed there by just clicking with the mouse. And, again, the Swedish company Ikea also has its Store Experience in VR. This virtual visit takes us to visit one of its stores to create a shopping list with those furniture and decoration elements that catch our attention.