The mammoth digital revolution has successfully subsumed the banking and finance industry, which is now completely tech-driven. Fintech apps have not only been extremely handy and convenient but have also added additional layers of security and profit in this eclectic business ecosystem. These apps have rendered a phenomenal set of opportunities for fintech businesses, helping them climb up the ladder to success.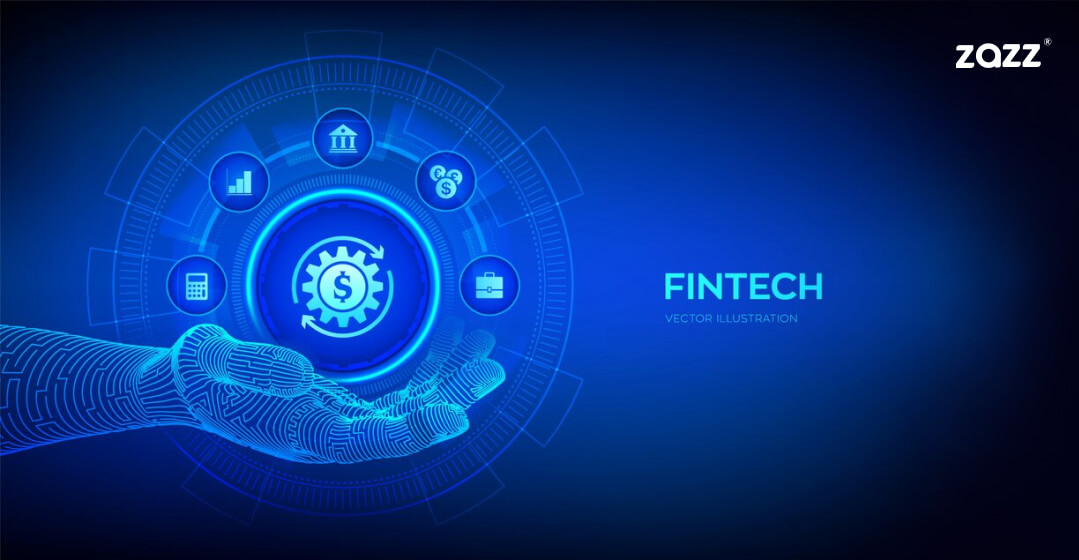 So in case you have a startup plan up your sleeves, and want to explore the vast FinTech domain, then you have landed at the right place. We would take you through a stroll of the finest
FinTech startup ideas that would unquestionably boom your business in 2022.
You would be amazed to know that the FinTech market is growing at full throttle with an estimated CAGR of about 8.6%. Also about a whopping 23% of US consumers avail the services of a FinTech company, and this number is expected to grow exponentially in the next few years. However, it is also appurtenant to note that around 90% of smartphone users prefer making digital payments from their phones. Therefore if you have set your eyes on launching a FinTech application, then here's a wonderful insight on building a FinTech app that could truly scale your business to unprecedented heights. This detailed blog would assist your FinTech startup to thrive in the gargantuan $300 billion FinTech realm.
So let's quickly dive into the depth of this amazing blog and enlighten ourselves with some stellar FinTech startup ideas and strategies that can convert your embryonic ventures into thriving and profitable businesses.
5 Magnificent FinTech Startup Ideas
1. eWallets :
eWallets is one of the most rampantly used Fintech apps as it has truly made the payment of bills, payments done at e-commerce or physical merchant stores and payments made via several online mediums a lot easier. E-wallets are regarded as one of the top FinTech apps and their popularity has grown like wildfire in the past few years. These eWallets were valued at around $16.65 billion in 2013, but it is anticipated that the digital wallet market would mushroom to a stupendous worth of  $7581.91 billion in the coming few years. So just in case you are considering financial app development, then eWallet application development is one of your best bets in today's mercenary world. Users avail heaps of benefits from the eWallet apps as they get offers, gift coupons and cash backs whenever they make an online transaction via these digital wallets.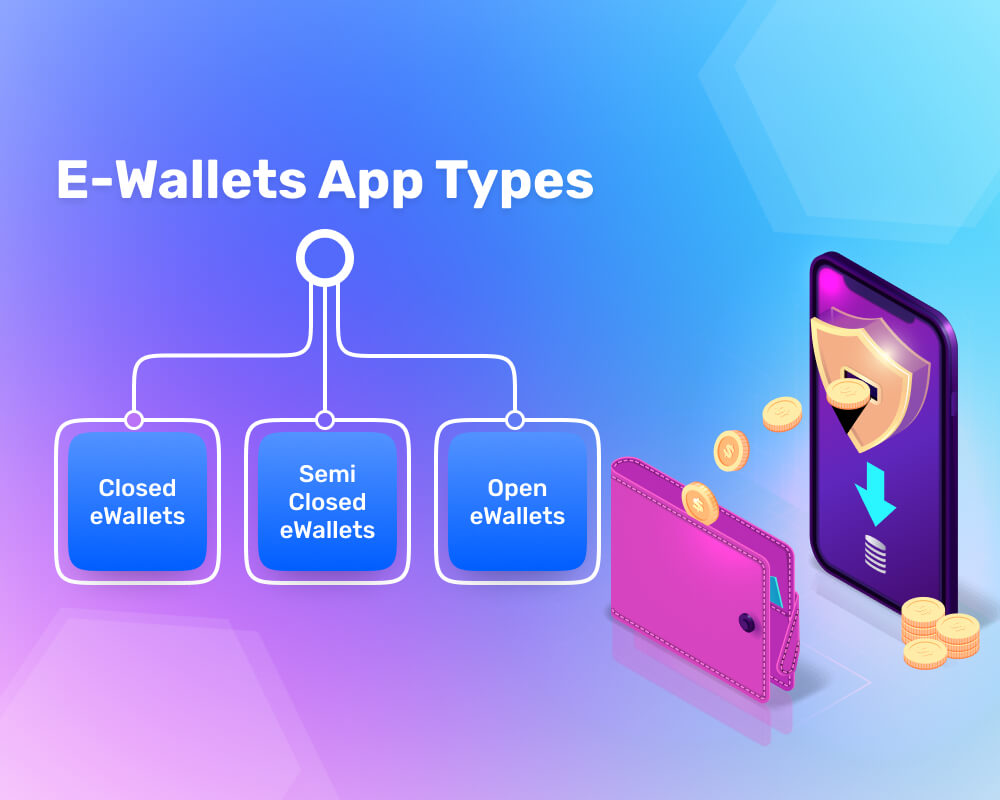 Some of the widely used e-wallet apps are Apple Pay, PayPal, Alipay, Venmo and Google Wallet to name a few.
2. P2P Payment Apps :
Lately, there has been an immense rise in the eclectic peer-to-peer payment market, and thus the development of a P2P FinTech app is also a great idea for a startup as these P2P applications hold a soft spot for all the FinTech industry players. Almost all FinTech start-ups are eyeing for a P2P app and such is the case because of its mass popularity. Statistics highlight that Americans transfer money to their loved ones via P2P payment apps. It is thus anticipated that the P2P market would have a CAGR of around a stellar 30% between the years 2020 and 2027. This means that the market has rolled out the red carpet for the P2P apps, and its demand is also expected to increase exponentially. These FinTech banking apps such as P2P have streamlined the otherwise cumbersome money transfer between bank holders, even if the users are registered with different banks and on different payment systems. Also, the P2P FinTech application has diminished the requirement for any kind of third-party intermediaries or payment of huge commission fees that were erstwhile a major deterrent for users. Developers are making use of the best technologies such as NFC and voice and face biometrics while building a FinTech app such as P2P as it assists startups streamline POS system software processing, provides enhanced risk management along with the finest customer experience.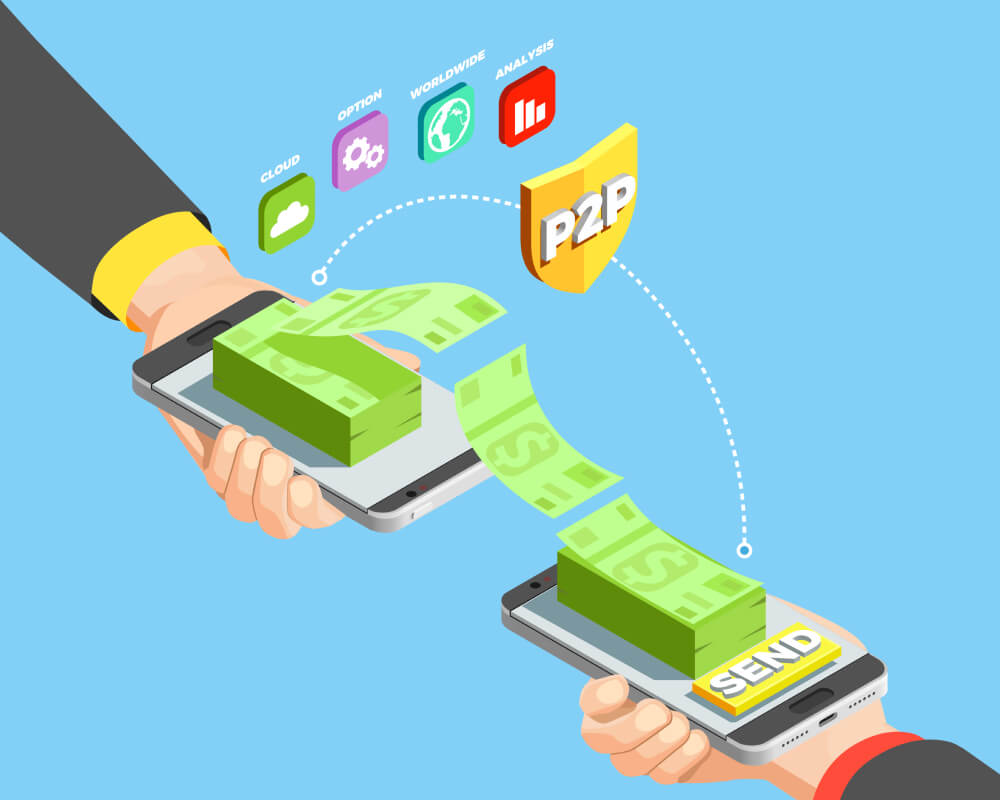 Some of the most popular P2P apps are Google Pay, Venmo, Zelle, PayPal and Apple Pay.
3. Cryptocurrency Exchanges :
If you are a startup tussling in the FinTech domain, then consider creating your very own cryptocurrency exchange platform as that can indeed be quite profitable since its market is expected to grow at a CAGR of approx 7.1%. Crypto exchange platforms render the smooth trading of cryptocurrencies such as Bitcoin, Litecoin and Ethereum in exchange for fiat currencies. There are also cases wherein users can exchange cryptos against other assets. If you are keen to start your own crypto FinTech app, then you'll function as an intermediary between your buyers and sellers. According to the statistics, Bitcoin gained a mammoth 254,445% between 2012 and March 2021, and the entire cryptocurrency market is capped at $2.16 trillion. Furthermore, around 70 million people use blockchain wallets all over the world.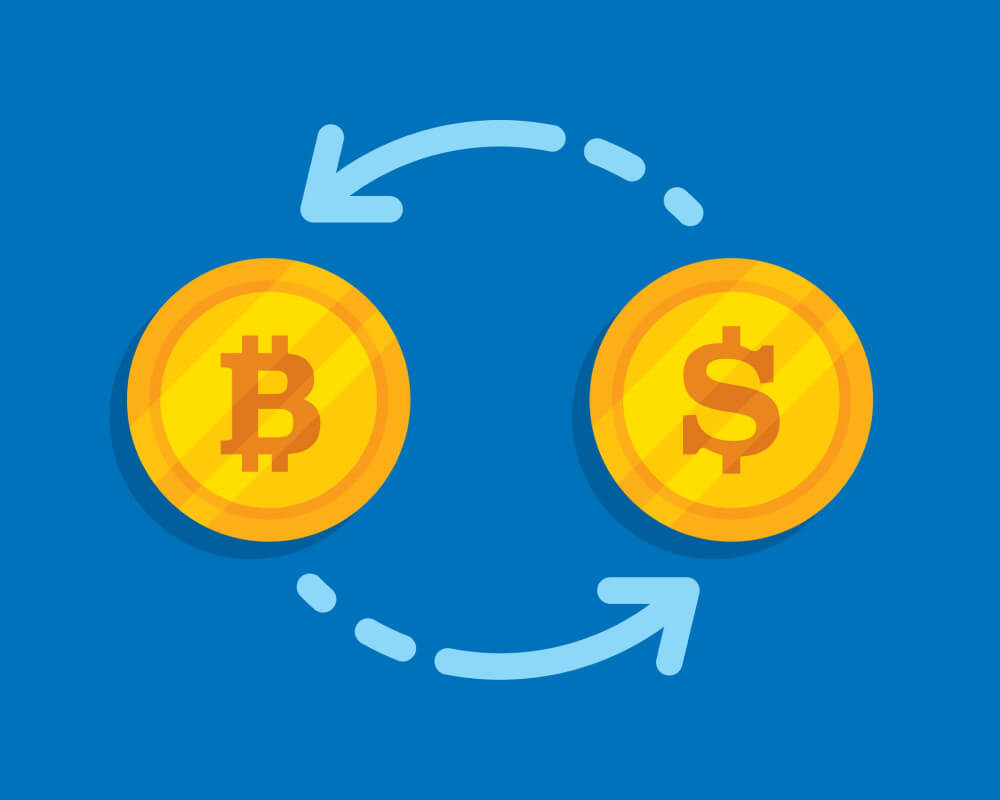 You can thus consider the cryptocurrency exchange platform as one of the top FinTech apps that would surely bring immeasurable profit to your startup. These cryptocurrency platforms are also admired and used by the masses because of the uber-cool perks such as maximum transparency, reduced fees, enhanced security and quick processing. Crypto exchanges are hence extremely profitable for both businesses and users, albeit the crypto FinTech app development cost is quite heavy on the pocket.
Some of the most commonly used cryptocurrency exchange platforms are Coinbase, Binance, Fundsbarter, Bitfinex and bitFlyer.
4. Loan Lending Apps :
Building a FinTech loan app for smooth and efficient P2P lending is also an excellent FinTech startup idea. A FinTech loan app is a bridge that connects the lenders and the borrowers and they get to know each other's needs without making use of the product discovery services offered by any third-party financial institution. These FinTech apps allow the borrowers to set up the highest loan rates that they can afford and the lenders then bargain amongst each other to provide funds at the lowest possible rates. These FinTech applications thus attract myriads of customers and borrowers all over the world. FinTech loan apps are also touted to be the most profitable and exciting startup ventures to invest in. The entire process of loan lending is quite quick and easy via these FinTech loan apps wherein the transactions take place over smartphones. All the monetary dealings happen either through P2P payments or digital banking via these FinTech mobile apps.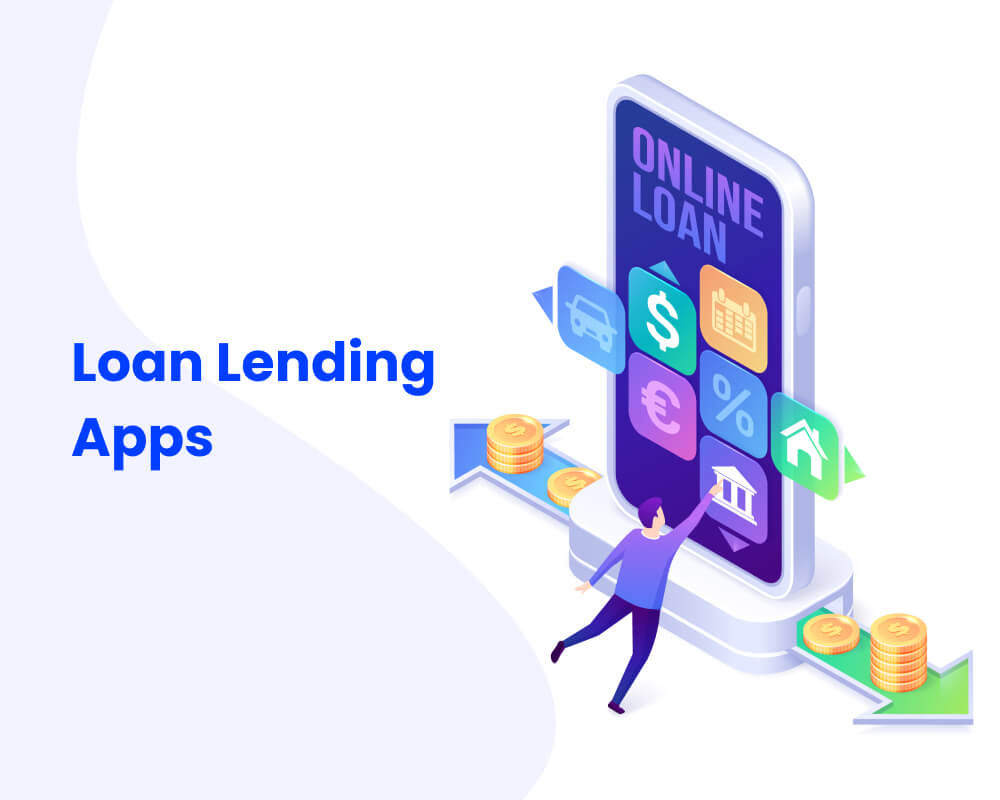 Earnin, Brigit, Dave, MoneyLion and Chime are some of the most popular FinTech loan apps.
5. Personal Finance Management App :
A personal finance management application is also an incredibly wonderful fintech startup idea. These fintech apps have started gaining widespread popularity in the market as nowadays consumers are quite conscious with regards to their earnings and savings and this is exactly where personal finance management apps aid the users and are thus supremely beneficial for both startups and investors alike. Users can easily bifurcate all their expenses and income and can also keep a tab on all their transactions in real-time via such fintech apps, which helps users get a better hold over their finances. The most exciting feature of these personal finance fintech applications is that it displays all the otherwise baffling financial data in a visually appealing format that in turn helps the users get a lucid understanding of their regular transactions. These fintech apps assist individuals ease up all their onerous finance processes and it also renders suggestions and ideas for planning a detailed budget. Users can even link their bank accounts with these personal finance fintech apps wherein the automated chatbots also advise the users regarding their financial planning, investments and other plans.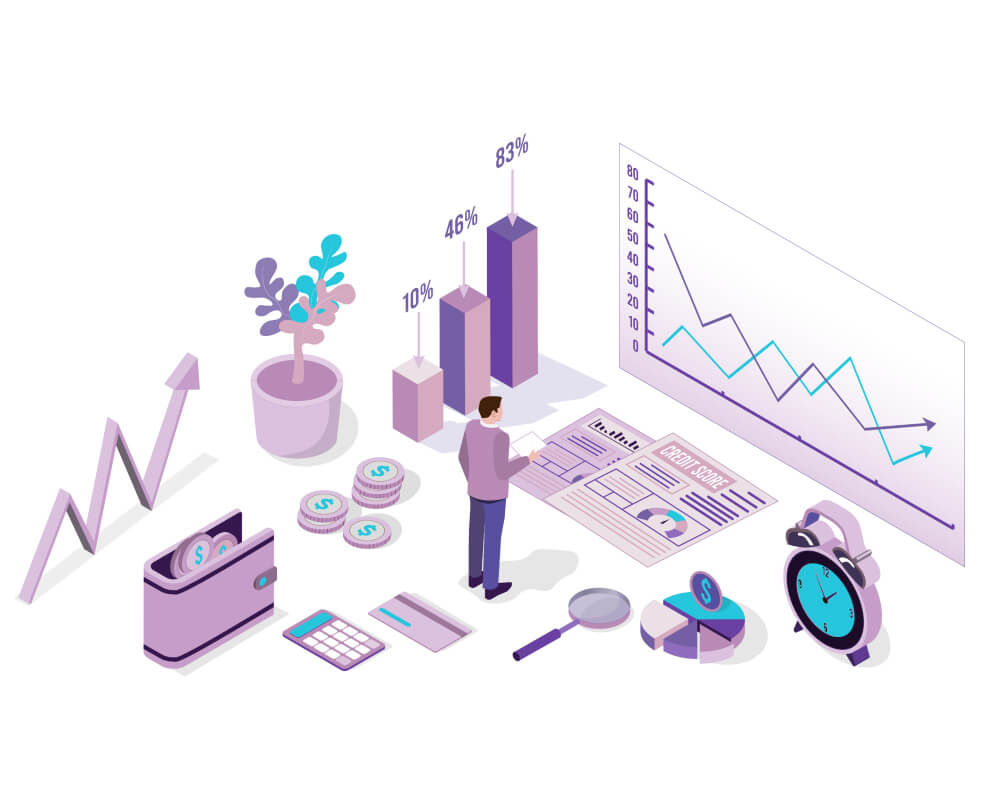 Some of the most widely used finance management apps are Mint, Clarity Money, Personal Capital, Spendee and Prism. 
Well that is it from our side. We have spilled out the beans and have disclosed some of the most brilliant FinTech startup ideas that you could consider for your FinTech app. However please note that an idea alone would not suffice your purpose as you need to mandatorily have a top FinTech app in order to skyrocket your startup.
It is indeed quite important that you take some professional help for building your own FinTech mobile app, and at Zazz, we can help you do so. 
We have a pool of the most talented and dexterous developers and we offer the finest enterprise application development services. 
Our developers can help you build absolutely phenomenal and top FinTech apps that would in turn bring immense value and success for your business venture.
Also Read: