All the iPhones launched last year got support for the more common sub-6GHz form of 5G. But the much faster mmWave 5G iPhones were only limited to US models, which might change this year.
As per the latest news, the entire iPhone 12 is compatible with faster 5G networks. The official website of Apple claims that support for high-frequency mmWave bands is not enough to supply outside the United States. This enhancement can make your iPhone compatible with Verizon's new 5G Ultra Wideband network, which is available in 55 cities across the country.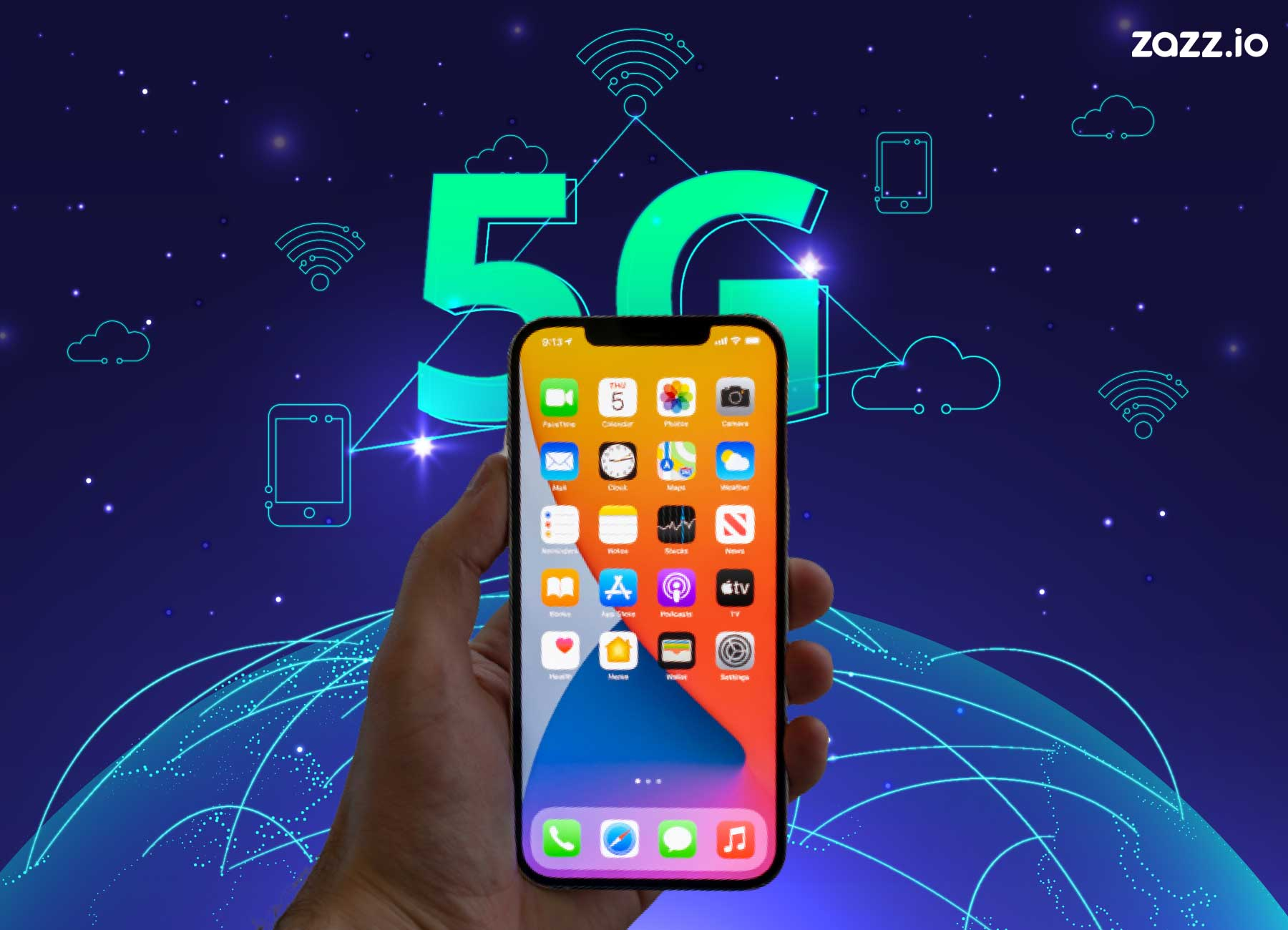 Different types of 5G Network
This year, many iOS app development company will use 5G technology to design their new phones and other gadgets. 5G network is of the following three categories:
Low-band 5G: Beneficial for T-Mobile/AT&T. This network is about 20 percent faster than 4G LTE.
Sub-6GHz 5G: It provides faster speed than LTE and offers reduced latency and greater capacity per cell tower that provides higher speed.
mmWave 5G: This is the far faster standard that offers gigabit speeds and also offers about half that – around 500Mbps. This network is extraordinarily short-range, and it is much closer to wifi than to LTE. mmWave 5G network is available in minimal areas. Mainly it is seen in airports, large transit stations, stadiums, and tourist spots.
Why is Apple Using mmWave 5G?
mmWave 5G or Millimeter wave is the "best" 5G. This is so fast that you can download a 4GB file, like a movie, in just 32 seconds which usually takes 5 minutes and 19 seconds on the fastest 4G LTE networks. MmWave's high-band 5G network speed is about 1000Mbps while it is 100Mbps for that of 4G Network.
Many companies claim that mmWave 5G is beneficial in minimal areas, including public spaces like stadiums and arenas. Cities are also rolling out this super-fast 5G in the regions that are densely populated, like downtowns, and some carriers are selling transceivers for home use using this network.
Apple ordered a large number of mmWave for 2022
However, a famous mobile and app developer company, Apple, orders an additional supplier of mmWave 5G antennas for the next year and placed "a large order" for these. Here is a quick glimpse of some orders done by Apple to implement a fast network in its devices:
Taiwan's supply chain report claims that the Qiqi company is receiving orders in bulk for millimeter-wave antennas that Apple will use in their iPhone 13. This might also expand this technology to the latest iPhone models.
As per the reports, the Wistron Group invested in Netcom factory Qiqi which may help in the iPhone supply chain for millimeter-wave antennas for the first time. The company is sharing its orders with Murata Manufacturing Co, a popular Japanese electronics giant.
Such a vast order of mmWave antennas for the new iPhone 13 series will benefit Taiwanese manufacturers to supply Apple's antenna-related items to manufacture high-quality iPhones.
The report indicates the size of the order that Apple is placing for mmWave 5G antennas. Apple will also prioritize both its most important overseas markets with the advancement of mmWave 5G networks. The company will target countries like Canada, China, Germany, Japan, and the UK.
Final Thoughts
Many big iOS app development companies like Zazz are focusing on implementing such faster network speed for developing applications. The company is focusing on automating tedious tasks by deeply analyzing all the facts related to faster networks.
Moreover, it is the primary and leading company with highly proficient experts. If you have any query related to this topic. So, get in touch with us, our respected experts will help you immediately.
Also Read