Currently the fight of operating systems focuses more on the Smartphones. The fight to dominate the world of software for the smartphone is something indubitable, android and iOS, are the ones that are at the top. If you are here to get information regarding the best iOS developers in Edmonton, check out our extensively researched compilation.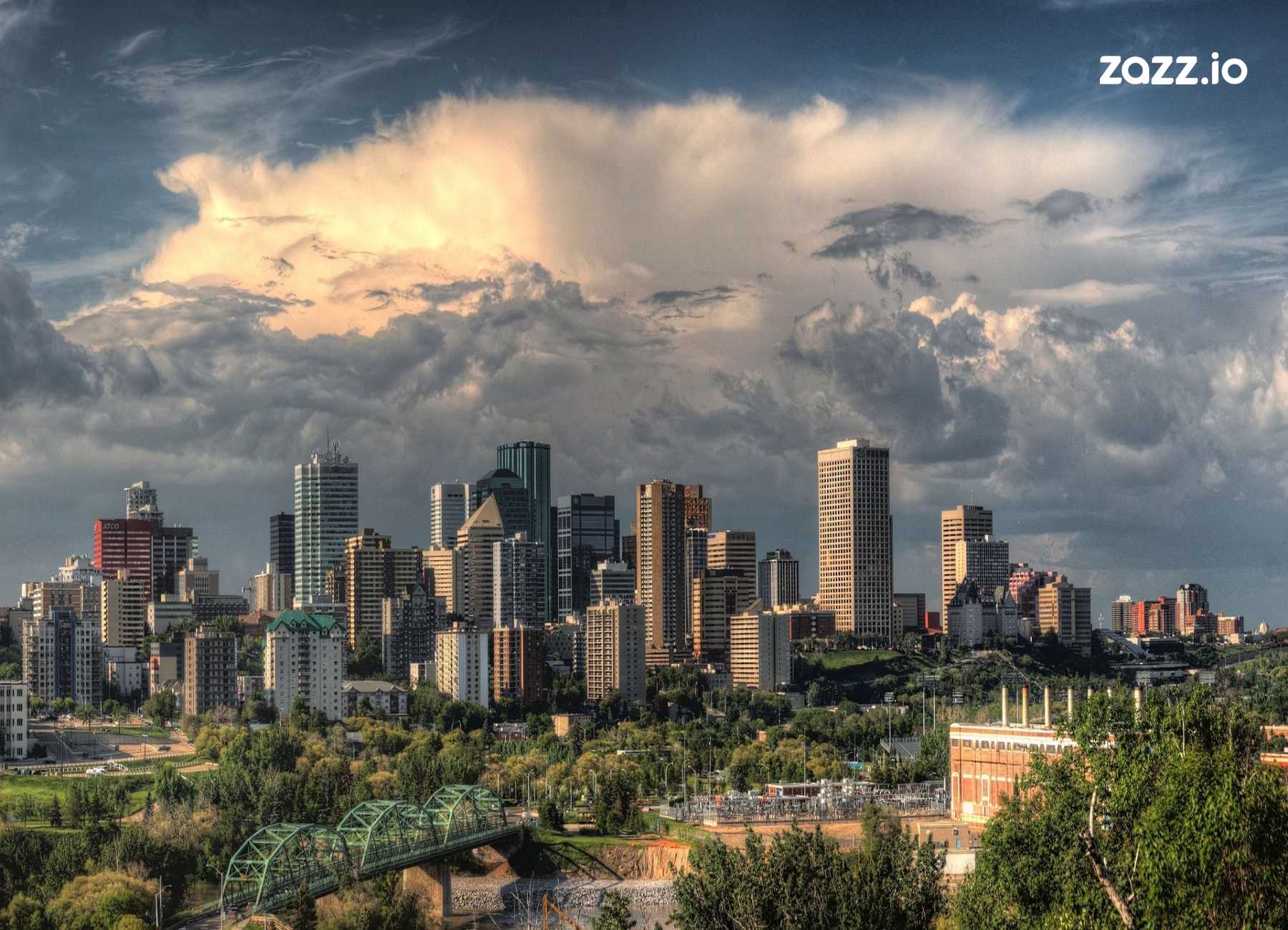 Zazz is an American digital agency that has been at the forefront of software design & development innovation. As an industry leader, Zazz team pride ourselves in adopting, iterating & investing in the latest technologies, seamless processes and creative talent.

At Zazz leverage a bottom up approach to software development, whereby the user is the centre of our universe - It's their journey, footprint and engagement metrics that define the over arching digital experience.

List of Services:

Product Strategy
Prototyping & Concept Development
Product Design
iOS Application Development
Flutter App Development
React Native App Development
Web Development
Blockchain Development
Machine Learning

Be it a scaling startup looking to A/B test an MVP, an SME looking to optimize a set of processes, or an enterprise seeking a digital transformation, Zazz have the experience and resources to facilitate your project's end to end needs.

Zazz has architected and maintained digital solutions for hundreds of VC backed Startups, government agencies and fortune 500 companies. Visit our website for detailed case studies, or grab a coffee with one of our consultants (They're always down to geek out on the latest tech).

AppStudio

 

Appstudio is a full service software design and development company located in the heart of Toronto. We are pioneers in disruptive technology, with a core focus on Mobile and Web Applications. With a young, creative team, Appstudio  strive to collaborate with our clients to create truly memorable digital experiences. Whether you are startup or Enterprise, Appstudio have the resources and price-point to service your mobile requirements.

List of Services:

Product Strategy
Prototyping & Concept Development
Product Design
Android App Development
iOS Application Development
Flutter App Development
Healthcare App Development
React Native App Development
IoT App Development
Web Application Development
Blockchain Development
Machine Learning

 XEA Services Corp. is based in Edmonton, Alberta, Canada and was started by the 3 founders in 2008. Our goal from day one has always been to produce usable software for our clients. We feel we do a great job of that, and really attribute that to our experience. Our team is comprised of senior-level architects, developers and designers that have worked on many projects in different industries and markets.

 We're a bunch of app developers obsessed with the idea that software development should be collaborative, and leave teams stronger at the finish than they were at the beginning.

 Drivewyze is the smart mobility services company for the transportation industry, and is on a mission to revolutionize the delivery of highway safety and transportation management through world class products, systems and services.

 

Rightlabs is a software lab.  The two most popular pieces of software we offer are:

InviteRight - the faster-better web app that manages and tracks RSVPs, registrations and ticketing. CampusRight - Web forms and ticketing for university and college registrars, commencement officers and special events managers ActivityRight -  paperless, cashless and mobile parent engagement and fees built for K-12 schools by schools ElectionBuddy - Easy, secure, anonymous online elections, polls and referendums.

 Insignia Software has been providing innovative and affordable solutions to its customers since 1999. At Insignia, we provide high-end solutions without a high-end price tag. Current solutions include library automation system for K12 and public libraries and student information system, resource manager, digital asset manager for K-12. Insignia Resource Manager and Digital Asset Manager allows school districts to manage their district resources and digital assets.

 Silver Creek Software Ltd. is a dynamic Information Technology Services firm founded in 1998.  Silver Creek's quality reputation was developed and is maintained through high standards of service and product delivery. The skilled technical knowledge that Silver Creek Software Ltd. provides, coupled with an unparalleled commitment to client satisfaction, earns and retains the respect of our customers.

 Techversant is a global technology development firm with a proven track record of providing innovative solutions and excellent customer service. With 10 years experience working with over 500 clients around the world, we have the experience and expertise to provide you with solutions that drive profitable growth. We are based in Alberta , Canada with development centers in , Technopark Trivandrum and Infopark Cochin

 FreshWorks Studio is an award winning Victoria, BC based firm that specializes in designing and developing mobile and web apps for commerical and enterprise interests. FreshWorks take ideas, turns them into cutting edge designs, and unlocks the potential of the company's young, passionate, and talented developers to deliver superior yet affordable web, Android and iOS app development for startups and governments alike.
iOS Ecosystem – OSX
As per some Edmonton mobile app development companies, one of the great advantages is its ecosystem. The small details are what count, details such as writing an email and wanting to pass it to the Mac with just a swipe or having to answer an urgent call, but you can't find the iPhone , and being able to answer it from the iPad or from the Mac are small things that count.
IOS Developer Roles And Responsibilities
Many of the mobile app development company in Edmonton fail to understand the full scope of responsibility that lies on the shoulders of iOS developers. In fact, the limitation of an iOS developer responsibility goes beyond just writing code. They take part in every stage of app development from planning and design aspects to testing and publishing ready-made apps to the App Store. Simply, the iOS developer turns the specifications of your application into a product.
As per the Edmonton mobile app development agencies, design awareness is something you should pay attention to when looking for iOS developer candidates. The point is, concern for design is not something solely the responsibility of mobile designers as the developer is also responsible for transferring a good experience to the end user. That's why mobile app development company Edmonton claims, the key skills of iOS developers should be experience with UI / UX, understanding their principles, and, of course, etc.
Edmonton and iOS development
Establishing that iOS app development Edmonton is a valuable job for your business. Let's discuss the hiring process and some top mobile app development companies in Edmonton. Quality and commitment are the characteristics that Canadian and American software companies stand out from the services provided by the developers. Canada is undoubtedly one of the best places to do business today and Edmonton is no exception here. The city which was once famous for gothic architecture and culture has successfully started a journey towards new horizons in IT and ICT. Presently the city provides some amazing benefits and facilities to the developers as well as to their clients. Reason being, the city, and provincial administration wants the city to be another hub of IT in Canada.
Also Read
Apple M1 Chip Vs Intel i7: An In-depth Comparative Analysis
iPhone 12, Apple Event Recap: Release Date, Price, Colours and Pre-orders
iPhone 12: Updates and Rumors about Upcoming iPhones in 2022
Top 10 Innovative Mobile App Developers In San Francisco
Top 10 iOS App Development Company in San Francisco
Top 10 iOS App Development Companies in the UK