Magento will gain great accomplishments in the area of online shopping. Its hundreds of CSS template customization are truly captivating, quick, and mobile & SEO friendly. Magento ecommerce covers large currencies and languages and is extremely reliable in terms of order safety and inventory management.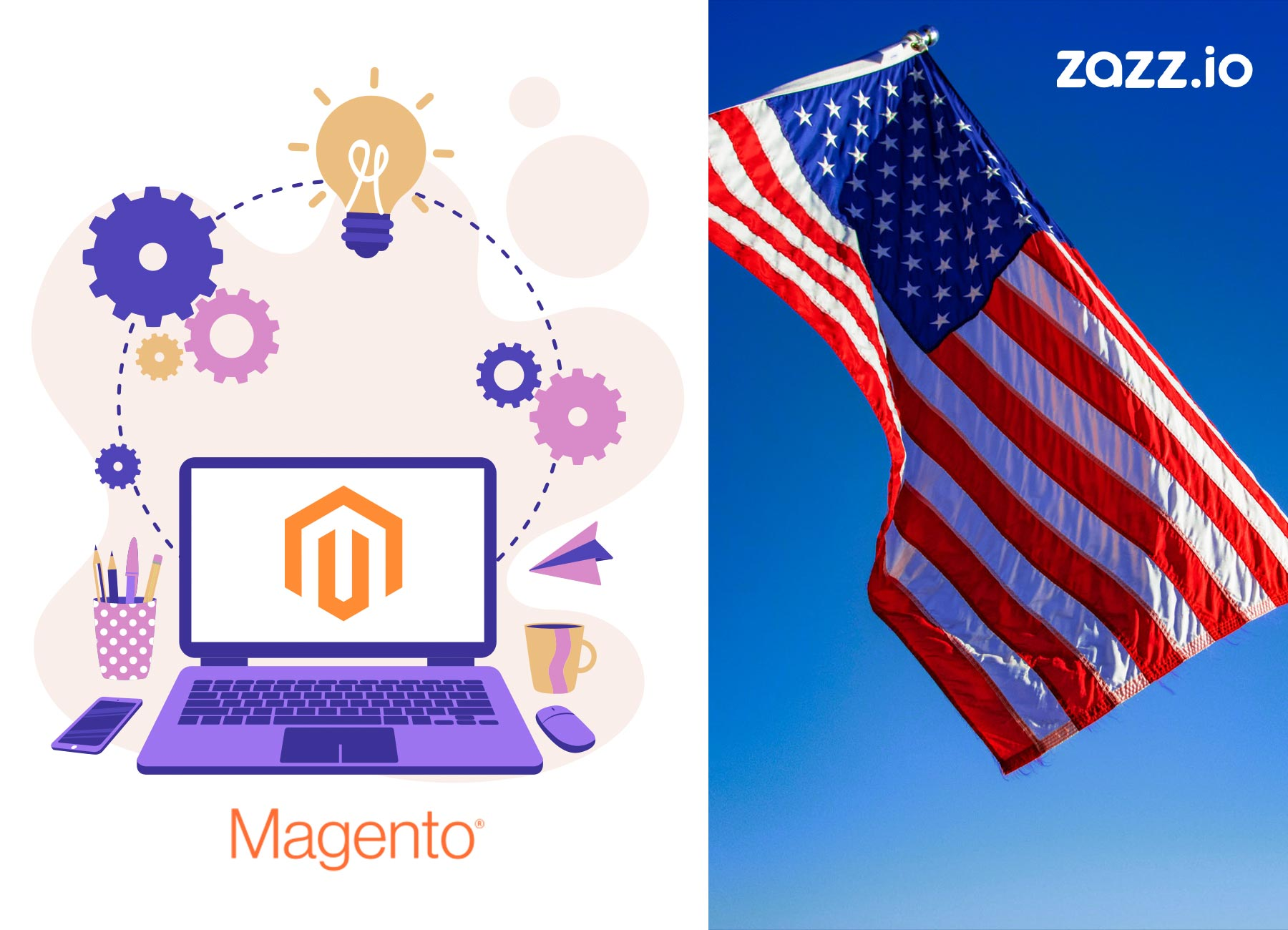 What Is Magento?
Magento is one of the finest platforms for the e-commerce sector. Out of a plethora of options, Here is the list of the top Magento web & mobile app development company that can provide you with highly immersive and streamlined solutions for improved support.
List Of Top 10 Magento Developers With Reliable Results:
Zazz–
One of the world's leading app development companies, Zazz, has successfully delivered hundreds of projects to marketers and brands worldwide. Pioneers on the Magento Platform, Zazz has committed in-house professionals working to transform client eCommerce needs and goals into reality.
Zazz provides full business services, covering strategy, UX design, development, optimization, and systems integration such as Magento hosting, application support, site maintenance.
Appstudio is proud to be a global eCommerce platform expert. Committed to revolutionizing things digital, Appstudio is an eCommerce app development agency and specialist with B2B and B2C implementations. They provide technology innovation and channel alignment to grow your eCommerce business and hire a Magento developer. They have the most innovative approach to maintaining consistency and positive outcomes.
Brainvire is a software development company and an IT consulting firm. The business provides Web & Mobile Application Creation & Digital Marketing Solutions together with Mobile POS, E-Commerce, and Emerging Innovations such as IOT, BigData, AI, and many others.
The business has happy customers worldwide and years in the digital transformation business. Brainvire has an experienced team of web and mobile developers who help achieve their philosophy of "focusing on being a trendsetter."
Konstant Infosolutions is a leading app development company providing a wide variety of online and mobile applications worldwide since 2003. The company has highly trained and seasoned IT professionals who can provide best-in-class technology solutions and consulting services across various business needs.
Forix Web Design is reliable for personalized Magento eCommerce solutions with buyer-focused strategic projects. The company involves in design and development since 2007 and has built a spectacular name for itself.
In eCommerce, Magento's expert team of accredited developers, designers, digital marketers, and business analysts at Forix has delivered more than 100 major storefronts and demonstrated their ability to reduce extension related errors.
Again top-ranked Magento development company in the USA. This award-winning organization has been delivering services for the last 12 years. They are developing quality end-to-end services, including eCommerce Magento updates. Thanks to their best technological expertise, they can provide powerful B2B and B2C e-commerce solutions.
Elsner is a full-service website development company and a mobile design firm that strives to provide consumers with best-in-class app development solutions. They are a talented option with more than 12 years of experience working to create creative ideas for clients to make their company a success.
Onilab is a development company working over 7 years of experience and delighted clients worldwide. They offer a wide variety of services like our best-selling Magento Speed Optimization kit. It includes a market-focused dedicated developer group providing scalable, functional IT solutions.
The Magento Business Solution Partner Agency is Imagine Ecommerce. They committed to providing eCommerce business solutions and services, including consulting, design, development, implementation, marketing, and assistance.
They are highly qualified software developers, design experts, e-commerce professionals, and Magento security experts, creating secure, scalable, and long-lasting sites.
Galaxy Weblinks Inc. is the leading web development and mobile app development company founded in 1998. With thousands of projects delivered to customers, they provide 24/7 support to professional expertise. Their talented software developers are well proficient in technology and innovation and give the companies out-of-the-box technologies.
Wrapping Up Note:
Magento is one of the most successful online store launch and management platforms. So far, more than 100,000 online stores have developed for Magento website examples. Thousands of large and small businesses engage in e-commerce consulting & development by hire app designer.
Zazz is a worldwide leader in Magento's development, where you can find Magento expertise at a professional level. Our team have certified developers with years of experience engaging in e-commerce orientation.
We aim to provide our customers with diverse models by collaborating with several Magento versions. Lets discuss with our dedicated team to provide you a better solution to Magento website and to store software solutions in schedule and budget.