As the world becomes increasingly digitalized, the prominence of AI and machine learning programming languages is increasing, presenting new and exciting opportunities for those who can keep up with the pace of change. A recent study has revealed that by 2030, global GDP will experience a 14 percent surge- all thanks in large part to the innovative advancements of these programming languages. Collaborating alongside these cutting-edge technologies will be essential for aspiring leaders seeking to thrive in an ever-evolving tech landscape.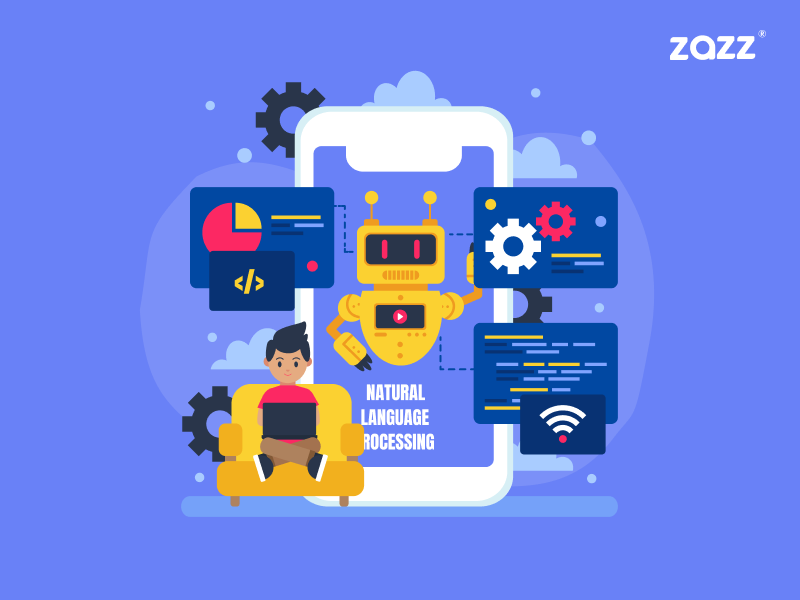 The world of AI and machine learning programming languages is advancing rapidly, and those who possess the skills to collaborate with them will be the frontrunners of the future. To further solidify their importance, a recent study forecasts a substantial 14% increase in global GDP by 2030.
At the edge of this technological revolution, AI & ML offer a broad range of opportunities. From streamlining automation processes to enhancing efficiency and optimizing system simplification, the potential applications are endless.
However, it is imperative to have a detailed understanding of machine learning programming languages to truly leverage their full potential.
Top Five Machine-Learning Programming Languages:
Discover the most influential programming languages in machine learning that are set to steer the future of this industry. Whether you're an established programmer or a newcomer to the field of artificial intelligence & machine learning, these five languages are a must-know for anyone serious about staying ahead of the curve.
1. Java For Machine Learning:
Java is a highly advantageous & efficient programming language with an impressive capability of empowering development teams to carry out a range of diverse projects. This versatile programming language finds extensive application in the domain of data science, facilitating tasks such as data mining, processing, & the development of Machine Learning applications. Notably, Java easily integrates with search engine algorithms and fosters extensive, large-scale projects.
Though Java is predominantly used for desktop application development, its potential is immense & holds significant promise for various other emerging fields. To get better look into the usage of Java in Development, you must partner with a top Machine Learning Development Company and seek their expertise.
Transaction management
Billing applications
Developing android applications
Server-side applications
Writing algorithms (stock market)
Data research
Web applications
Writing desktop & enterprise apps
Pros:
Straightforward to use, write, compile & debug
Fully object-oriented language for standard & reusable code
No need for any special platform to run
Runs on several computers on a network working together
Presence of robust security manager
Cons:
Needs a significant amount of memory
The predefined look of GUI apps are different from native apps.
Single paradigm language
Expensive Memory management
2. Python for Machine Learning:
Python is a robust language, widely recognized for its versatility in facilitating machine learning programming operations. With its intuitive syntax & simple design, Python is an ideal choice for beginners, particularly individuals new to programming.
Moreover, Python boasts multiple frameworks, libraries, and supports object-oriented and procedural development. Python is relatively easy to download & requires no cost, making it a convenient option.
What sets Python apart is the dedicated community of developers, unleashing cutting-edge features that make it an excellent choice of language for machine learning applications.
You can use it for:
Software development
Business applications
Data science
Developing chatbots
Pros:
Easy to read, learn & write
Simplicity makes it highly productive.
An interpreted language to execute the code.
Automatically assign the data type execution.
Vast libraries support
Cons:
Line by line leads to slow execution
Uses a large amount of memory
Not memory-efficient & slow processing
Lead to runtime errors
3. C++ for Machine Learning:
The fastest programming language is C++, ideal for AI projects that are time-sensitive. Efficiency and legal use of resources are critical in writing applications. For C++, there are resources for machine learning and deep learning open. A positive part of C++ to Python is that C++ runs much faster than Python, so C++ would be good for you if you are trying to run a program with a lot of array calculations.
However, individuals operating in an embedded environment, who cannot afford the overhead costs of the Java Virtual Machine, find it ideal.
GUI based apps
Database software
Operating system
Banking applications
Cloud/distributed apps
Pros:
Useful for low programming language
Compatible with C
Faster than other languages
Closer to the hardware
Reusability & readability
Cons:
Emphasis on instructions or data
Use of pointers
Security issue
Absence of garbage collector or built-in thread
4. JavaScript for Machine Learning:
JavaScript, a prominent programming language, offers a sophisticated interface that enhances web pages to provide a user-centric experience. As Machine Learning gains more momentum, TensorFlow.js has successfully integrated JavaScript into its framework. TensorFlow.js provides an open-source library that enables the development of machine learning models entirely through the browser, using JavaScript.
This feature, coupled with its full-stack functionality & versatile, multi-paradigm approach, makes it an ideal platform for JavaScript developers to explore. Moreover, it is widely popular for its ease of use in building intelligent applications.
Web applications
Web development
Game development
Presentation as a website
Server apps
Pros:
Run fast and immediately
Simple to learn & implement
Used anywhere on the web
Highly interoperable
Reduce demand on a website server
Ability to create rich features
Cons:
Lack of client-side security
Interpret different on different browsers
Lack of debugging facility
Single inheritance
Rendering stopped
5. R for Machine Learning:
R is a highly efficient language and statistical environment, specifically designed for analyzing & manipulating data. Its functionalities allow for the generation of publication-quality, mathematically precise plots.
The use of specific packages further provides an avenue for applications of machine learning algorithms, which aids in tackling diverse business-related issues. You can also look to work with a quality mobile app development company to get maximum benefits from this language. So, R is a widely popular tool for conducting data analysis across numerous industry sectors. It is used for:
Pros:
Open-source
Array of packages
Quality plotting & graphing
Platform independent
Machine learning operations
Continuously growing
Cons:
Weak origin
Data handling
Basic security
Complicated language
Lesser speed
Wrapping Up Note:
The selection of the optimal programming language for machine learning largely depends on various decisive factors such as industry requirements, the nature of your company's machine learning programming language & others. A machine learning professional must conduct extensive experimentation, testing & practical experience to logically determine an appropriate language option for any specific problem.
Zazz, a reputable software development company has considerable expertise in the implementation of AI and Machine Learning solutions, making it a desirable partner for businesses pursuing cutting-edge technological advancements.Our veteran team helps businesses solve complex challenges by enabling data-based decision-making and developing innovative data-driven business models.
Our end-to-end ML app development services aim at providing you with a customized experience to meet your business needs. Lets discuss with our team for futuristic & innovative market-ready business solutions.