A virtual store is a website specially designed to sell products or services. Although the Internet presents great opportunities for entrepreneurship, especially because of the low investment cost it requires, it can also be a sea of ​​problems if you don't know how to use it.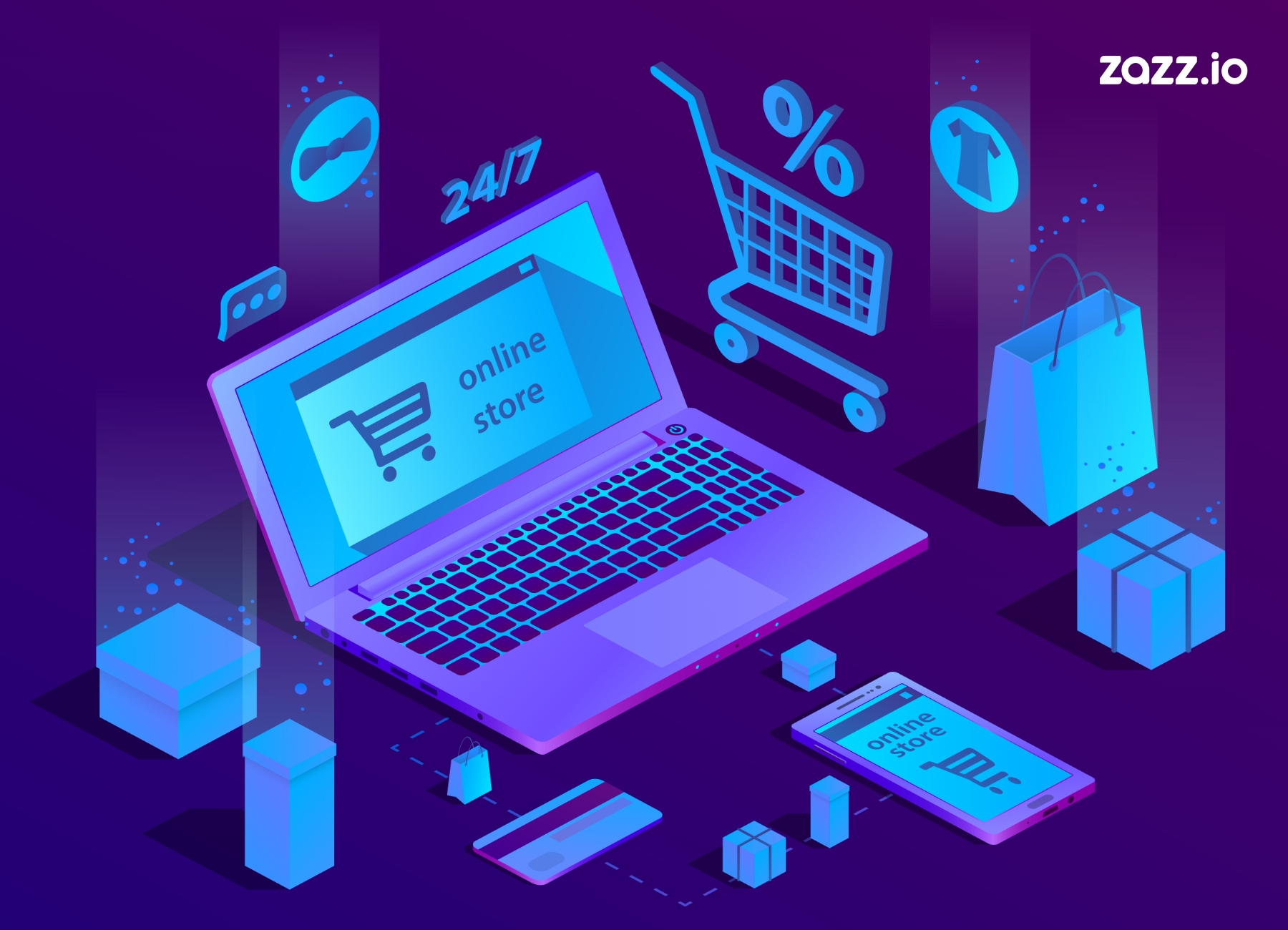 We present a basic guide to help you create your online store:
What product will you sell?
To open an online store, the first step is to be clear about what you plan to offer on your website. Will it be something of own elaboration or products that you buy at a wholesale price?
Collect information around that special niche and take advantage of your passion and enthusiasm as a competitive advantage over the biggest sellers. If you choose the right category, you will have a better chance of enjoying the process of creating and managing your business, which will require patience and work.
It is important that you do a market study about the products and / or services that are successful on the Internet; not everything is salable through this channel. Another aspect that you should take care of is the price since Web consumers also use this means to find promotions and discounts. Set an attractive price for your customer and profitable for you.
Whatever the product, it is important to be informed before launching to the market, to see if it is something interesting for the public. Or if you plan to sell a product with a lot of competition, you should know why one person should buy with you and not with another. What is the main value you offer in your store?
What will be the price of your products?
When starting any business, the price definition moment is one of the most complexes. The business must be sustainable and at the same time the competitive price; mainly if it is a product with high competition. And if you are entering the market, consider that some efforts will be necessary to position yourself on the internet and that you can attract visits from potential customers.
If the price is very low, you lose money and do not compensate for the time, effort and resources applied to the project. If the price is too high, it will be difficult to reach the sales targets and you run the risk of losing money in this way too.
The first thing you need to know is the fixed costs that may include:
The value of your web hosting service, where your online store is hosted on the internet.
Commissions charged for payment methods.
Others
Then you have to consider the value of your work time, or whoever runs the store management. To the total value, you must add an extra margin to make a profit possible.
In parallel, you cannot put aside your competitors' research to be clear about the reference values. To publish a value above the competition average, you must be sure that you offer special value and what it is since the market must be willing to pay a higher price.
What will be your shipping methods and what are the costs?
There is always the possibility of leaving the shipping costs by the customer. However, this is a double-edged sword since this value causes a significant psychological impact on who is on the other side of the screen.
As much as you offer competitive prices in your virtual store, the shipping cost is something that is generally perceived as an extra expense. In many cases, it is the main reason for the consumer to decide to buy in one place or another. It can be a decisive factor.
Shipping methods and costs.
Shipping cost included as part of the service.
Using the strategy to moderately increase the price of the product to cover the expense.
Fixed shipping costs.
They must be communicated explicitly in the store, leaving users aware of them before completing a transaction. Free shipping for purchases from a specific value also often results in an effective way to encourage consumption.
Also Read: E-commerce Boon; The Need of the Companies to have an Online Store
What eCommerce platform will you use for your virtual store?
Every website needs a web hosting service to stay, and an online store is no exception unless you want to place your products on an existing e-commerce site.
To create your store you can choose between different hosting plans that are compatible with the eCommerce platform in which you want to develop the store. And this is because the hosting provides you with the accommodation, and the eCommerce platform makes it easy for you to assemble the store since it is prepared to classify products, set prices and add a shopping cart where the user manages what he wants to buy.
The platform is the tool that guarantees that the navigation and purchase process is as simple and pleasant as possible for users. As it is also prepared to provide you with an intuitive experience, and that you can focus on selling.
And you should not forget the importance of the contents presented in the store, to be persuasive in communication and attract sales. Therefore, think about whether it is something you can do yourself, or if it is better to invest in a professional copywriter.
Create a Commercial Account
In order to receive the proceeds from store sales, you will need to receive the money in some way. And thinking specifically about credit card payments, it is important to have a business account for customers to pay securely. There are also options for brands such as PayPal that work very well for these purposes.
In any case, you must always pay a commission to receive the money. However, it is a worthwhile investment.
Take security measures and protect your customers
In virtual stores, it is especially important to take security measures that protect the data that the customer needs to register to make purchases.
For these cases, it is recommended to obtain an SSL certificate for your website. It not only provides data security but also peace of mind and trust for customers.
Sell ​​small products
When selling small products, shipping costs get cheaper, and therefore it is easier for the seller to offer free shipping, also reducing the cost of shipping returns.
One type of shipment that is becoming more common is express shipping. Despite being somewhat more expensive, this type of shipment can compensate enough for your customers to opt for it … unless that extra is 90 euros. Besides, this type of product reduces reception and storage costs, so it will be easier to keep them in stock.
Sell ​​something hard to find locally
Even today there are many types of products that online stores do not sell. And we better not talk about physics. If you want a product that you can find almost anywhere, your customers will not see that the fact that you offer them the same is something extraordinary.
There are several products that due to their characteristics are not sufficiently demanded to be in each store in the city. They may not even have it anywhere. So if someone wanted to buy that product, they would go to a very specific place that we all know: the Internet.
Choosing a niche market with products that are difficult to find locally is something that with good positioning will generate both visits and sales, but you have to focus it correctly. You have to find the ideal balance between product specialization and breadth of sales since it should not be anywhere in your community.
Sell ​​something you have an interest in
If you can find a niche market that combines other criteria and above you like that market, it is one of the best options that can occur to you. But of all the criteria outlined above, this is one of the least important.
The point is that whatever you do, as you go to the market, you will enjoy it more and more. When you work on something, you become well at it, and by improving, you will surely enjoy it more and more. So the passion and enjoyment of a specific market can be acquired over time and work.
The point is that you don't need to be crazy about the product, but about how you do your daily actions, your routine. If you put effort and your work excites you, in the end, the market in which you do it will be indifferent.
Keep the inventory tidy and updated
Having everything ready to start sales, you will have to upload the available products and assign a price. You need to have everything ready so that when users enter, they just have to make a few clicks until they buy a product and go to the payment area.
Launch your virtual store and start selling
Consider promoting your store through content marketing, social networks, and other advertising. A good disclosure strategy will generate access to your site, and consequently, the profits will have justified the investment in marketing.
This is a critical step to achieve success. You must make your site an attractive place because until now you are the only one who is interested in it. The first step to promote your online store is to add your site address and content on Google, through the search engine content site.
Then you can consider expanding your content, from reviews of your products, related articles, or any material that serves to attract people to your site and upload your site in the search engine. Although the main thing to promote your online store is a good SEO strategy (search engine optimization) you can also rely on Google Adwords, advertising banners and social networks.
This may be a step for which you are not ready at the beginning of your business, but keep it in mind when the time comes.
Do you want to create your virtual store? We invite you to enter zazz, where you will find the best options to start your online business, being able to easily install specific platforms for online commerce.