In today's arena the idea of wedding planning apps has grown rapidly. Talking about technology, mobile apps on android and iOS platforms have covered a large area of existing businesses. Now, we can find various mobile applications for everything that relieves and comforts us in life. Well, that's why on-demand wedding planning apps are no exception either. The applications are helping many companies to reach more people and that too in a very comfortable way.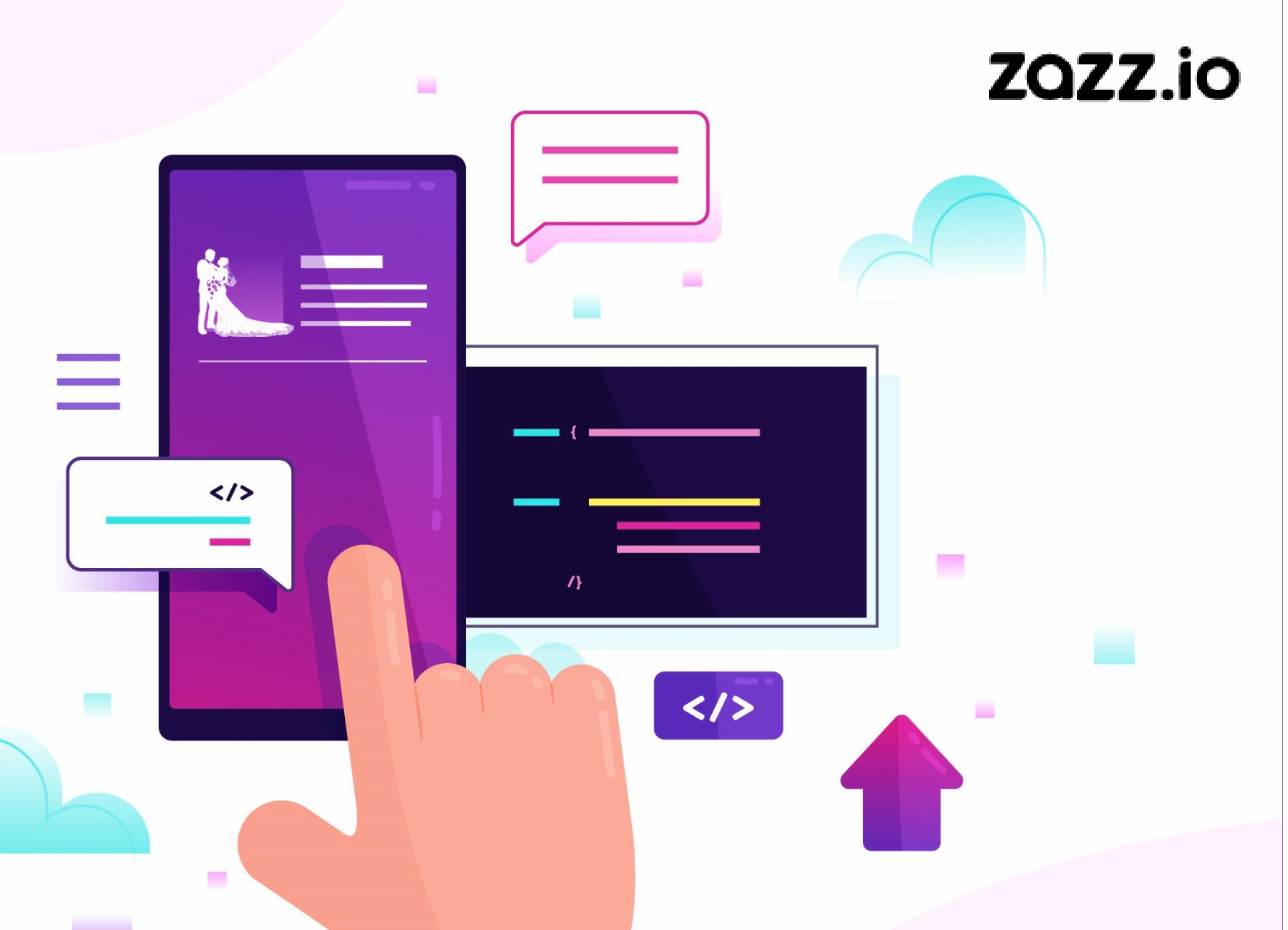 With a few simple clicks, we get complete wedding planning services at our doorstep using these apps. One of the inevitable things, a wedding, is the today fantasy of the vast majority of us. Therefore, the demand for wedding planning applications is always green. There is considerable growth in technology and digital innovations since the last decade.
Have You Ever Considered a Mobile App for Wedding Planning?
According to a survey conducted, brides and grooms prefer to do about 80% of their wedding planning online. The power of event management app development is incredible, and it has made people's lives so much more comfortable and allowed them to stay in their comfort zones.
Helping people connect with others in their comfort zone and planning an organized wedding is like icing on the cake. Whether sending invitations, custom designs, or more, wedding planning apps help reveal all vendors easily.
What are the Types of Wedding Planning Apps?
If you're looking for inspiration, we've listed popular categories of wedding planning apps here to help you:
1. Planning Applications
Planning, well, almost everything can be accomplished with just a solid plan. These apps help you plan your special day smartly with various features like to-do lists and schedule management. Checklists, budget planning, vendor discovery and recruitment, guest list preparation, and much more at your fingertips.
2. Checklist Applications
As we said earlier, wedding planning is chaotic and with chaos comes forgetting about the insignificant things. Not only this, sometimes we tend to lose critical aspects. According to a cross-platform app development company, having prepared a guest list and messed it all up by losing a few pages. It is painful. But don't worry anymore. Thanks to mobile checklist apps that let you keep track of things big and small while ensuring you don't miss out on the fun.
3. Countdown Apps
Traveling to your wedding day is as exciting as experiencing it. You can make this transition more exciting than ever with the help of countdown mobile apps. With the effective use of stylish frames, stunning backgrounds, and many more plugins, these help you keep the fun alive through widgets.
4. Guest List Apps
Well yeah, the checklist apps were doing pretty well that way, but then we thought users would probably love the dedicated apps too. And that's why mobile app development teams came up with the amazing concept of guest list apps. With intuitive apps serving your field, some of them also allow you to create personalized e-cards online on the go.
What Are the Must-have Features of a Wedding Planning App?
Connect With Providers
Connecting customers to stores is an integral part of the application. Therefore, coupling it to the external provider offers a comprehensive solution for all customers and their needs. So all the arrangements like finding a DJ, photographs, bands, flowers are covered, and clients can save a lot of time by making life much easier.
Geo-Location Tracking
This feature allows users to find providers near the wedding venue and book them with a one-touch button.
Push Notifications
Push notifications have replaced traditional email options and allow users to send constant alerts and reminders. Therefore, it is essential to develop an on-demand mobile application for wedding planners to be aware of all updates at any time.
Payment Integration
This feature allows the vendor or sellers to make or receive payments while integrating multiple payment mechanisms such as debit/credit cards, Stripe, PayPal, and more. In addition, you can integrate multi-currency modes that make payment faster and more secure for users.
Calendar Feature
Keeping track of all dates of wedding functions and events is essential. Everybody is occupied and has huge loads of arrangements and individuals to oversee during this time. The integration of a calendar function updates and reminds you of all important appointment dates and tasks. It also helps your clients stay updated and organized even in hectic times.
Calls From the Application
Also, this feature of a wedding planning app offers the ability to make in-app calls. In this way, the people involved in wedding planning can stay connected with this role. In addition, it improves user participation within the application and is perfect for finding notifications and updates in real-time.
How Much Does it Cost to Develop a Wedding Planning Mobile App?
We can estimate the wedding planning iOS app development using built-in technologies, time spent, installed features, and more. Let's take a look at a few more:
General (basic) characteristics
Advanced features
Platform (for iOS and Android versions)
The geographic area of ​​the location where the application starts.
UX / UI development
Website connectivity
Front-end development and back-end development
Third-party API integrations
Amount of time spent
Application complexity
The cost of developing iOS and Android apps will be around $ 16,000 to $ 30,000. By adding more features, the price can go as high as $ 45,000. However, the money we spend on making an application is directly proportional to its functionality, quality and reliability of your business. So, keep track of every critical aspect, cost estimate, hire a mobile app developer accordingly, or choose the best mobile app development company.
Final Thoughts
Suppose you are running a wedding planning business and have not yet implemented it on a digital medium, a wedding planning mobile app. In that case, this is the right time to mature your business with a fabulous wedding planning app. Weddings are events that occur every month and generate a great deal of business and income. We are the leading event app development company that builds the feature-rich and reliable mobile app where you can place your requirements, and your on-demand wedding planning app development and enhancements are upon us.
Our mobile event app developers team understands how important it is to deliver an enjoyable experience and bring it to your fingertips. Contact us and cast your curiosity and let your wedding planning business grow with us.
Also Read :