A recent report says the AR market's size is expected to increase from approximately $ 3.5 billion in 2017 to more than $ 198 billion by 2025. The reports states, here are four industries that are expected to accelerate the use of AR.
What is Augmented Reality Technology & How Does it Work?
In layman's terms, Augmented Reality is a technology that introduces digital elements such as computer-generated graphics, sound or video effects, haptic feedback, or sensory projects to the real world. This is done to provide a compelling and impactful customer experience and is made possible simultaneously with input from different hardware. Now that you have some clarity on what the terminology means let's tackle another critical question: how does AR work.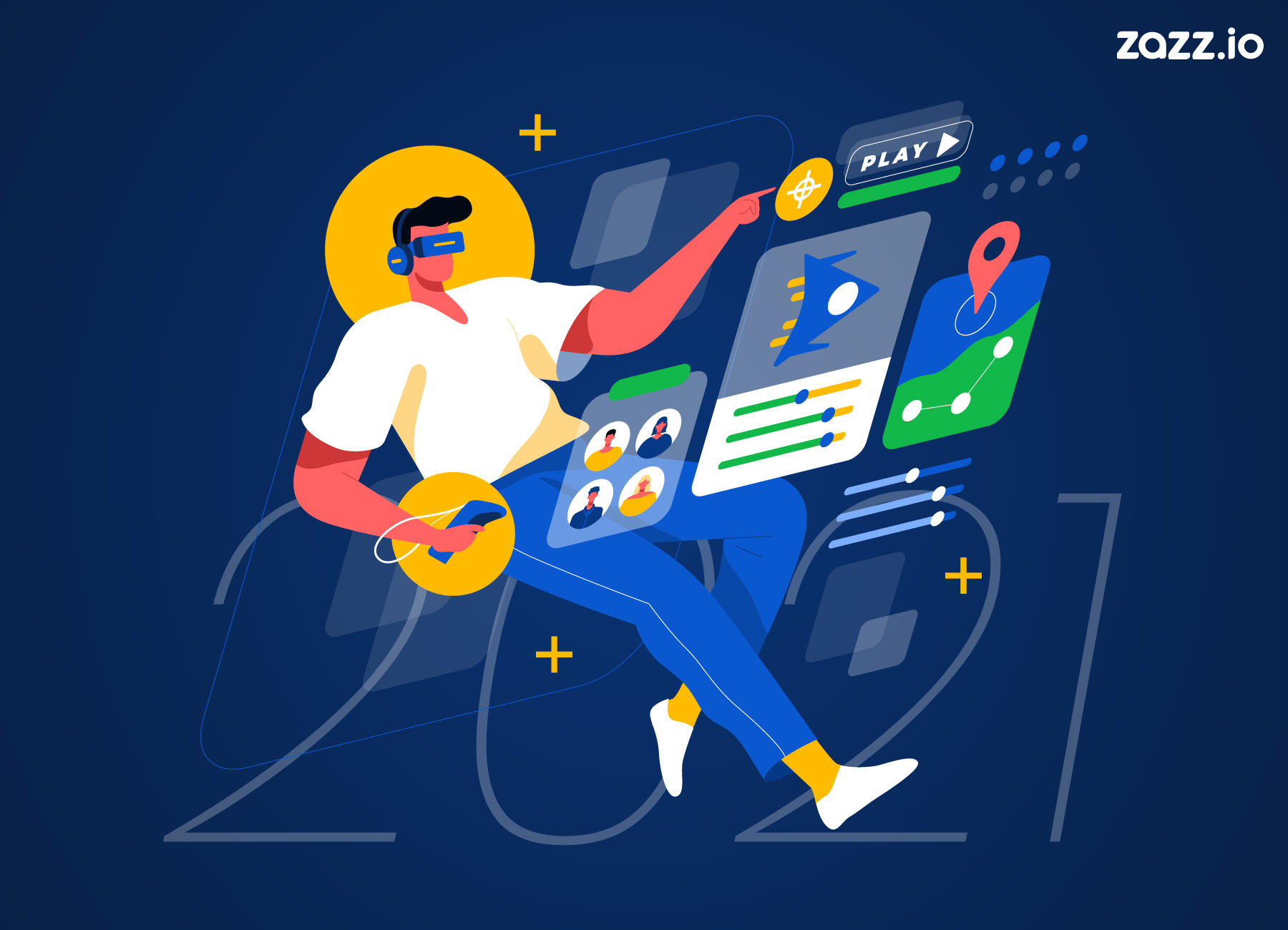 When you use an AR-enabled device or an application, the hardware captures an image and shares it with the computer vision program. AR App Development company says the program then processes the image to get details on the object's actual size. And what other objects are on the same surface, and how far away are they from the object in focus.
AR-based applications display virtual information overlaying real objects, providing a great customer experience using the insights gained. Now, as you know about AR's definition and how it works, let's take a look at how this technology, Augmented Reality, will impact four industries by 2021. It will help you plan how to generate compelling augmented reality business ideas and, ultimately, earn higher profits.
4 Industries That Augmented Reality Will Influence in 2021
Augmented Reality technology effectively helps businesses tackle the core challenges and realize how AR will impact various industries in 2021. Some of them are as follows.
1. eCommerce Industry
A recent study concluded that consumers are more likely to buy from brands that use immersive technology to market themselves. AR can enable customers to explore virtual showrooms, feel and touch, and give them a compelling reason to visit your online store. – Fully transformed shopping experience. AR in eCommerce has the potential to create a safer and more satisfying shopping experience.
Customers love this experience; AR is creating exciting and fun customer interactions to online shopping while adding better preview options to understand what you are buying. When customers know what they're getting before they buy, it reduces returns and creates more value for eCommerce owners.
2. Education Industry
Another industry that will experience transformational change with the emergence of Augmented Reality is the Education Industry. This technology helps students and teachers in overcoming various existing problems, such as –
Difficulty understanding concepts
Frequently, students and teachers fail to describe the more significant concept. They keep their optical power limited to the angles highlighted in books and references. The app development agency says this is why they often struggle to gain in-depth knowledge of real-life concepts and implications.
AR technology helps them see 3D models of objects and see the complete concept working in front of them. They can catch a glimpse of the concept through a 360-degree view, which raises curiosity, raises new questions, and, after that, leads to higher adoption of the same.
With the teaching materials available in textual form, many students have difficulty understanding concepts with limited memory. In this context, AR makes information available in a visual form so that it can touch virtually everything. This facilitates the processing of recall information, which further results in high-end performance.
Another advantage of AR in education is that it provides students and graduates with a way to test their theoretical knowledge and better prepare for their work.
3. Industrial
As per a report, the pandemic creates a sense of urgency that is accelerating digital transformation in more industrialized industries. Forced to accommodate virtual experiences and remote work, they have seen first-hand how AR and human holograms open new doors to supply chain transparency, global sales, and industry-focused education. Many of these industries work with complex technologies that can now be easily viewed and accessed in 3D from mobile devices.
4. Food Services Industry
In the food industry, AR and VR are also starting to show progress in 2021. Although development costs are still high, more and more F&B businesses are starting to realize AR / VR's potential and see it as a valuable investment. Three main areas – human resources, customer experience, food products.
So far, this has seen the highest concentration of AR development. Also, it will likely continue to push the envelope on what use cases AR has in the industry. Gappelberg said AR could also show the people and processes behind how food gets from agriculture or the ocean onto our plates.
Concluding Thoughts
Trusted companies like Zazz, who have years of experience creating augmented reality apps for business, will help you grow. They can also provide you with precise suggestions on what Augmented Reality app features to focus on while estimating the cost of building the app.
AR-based mobile apps can help you stand out from the crowd when introduced into your business processes and drive higher revenue. So, Let's talk today to discuss the possibility of entering the digitally augmented business world. Plus, enjoy augmented reality benefits higher in your business processes.
Also Read:-

How App Store Generated More Revenue Than Play Store in This Pandemic?