Today, it's impossible to believe anything has changed our world more than cloud computing technology. Without the cloud, there would be no Twitter, no Facebook, and no Gmail, and millions of companies worldwide would not be as competitive, interactive, scalable, and mobile.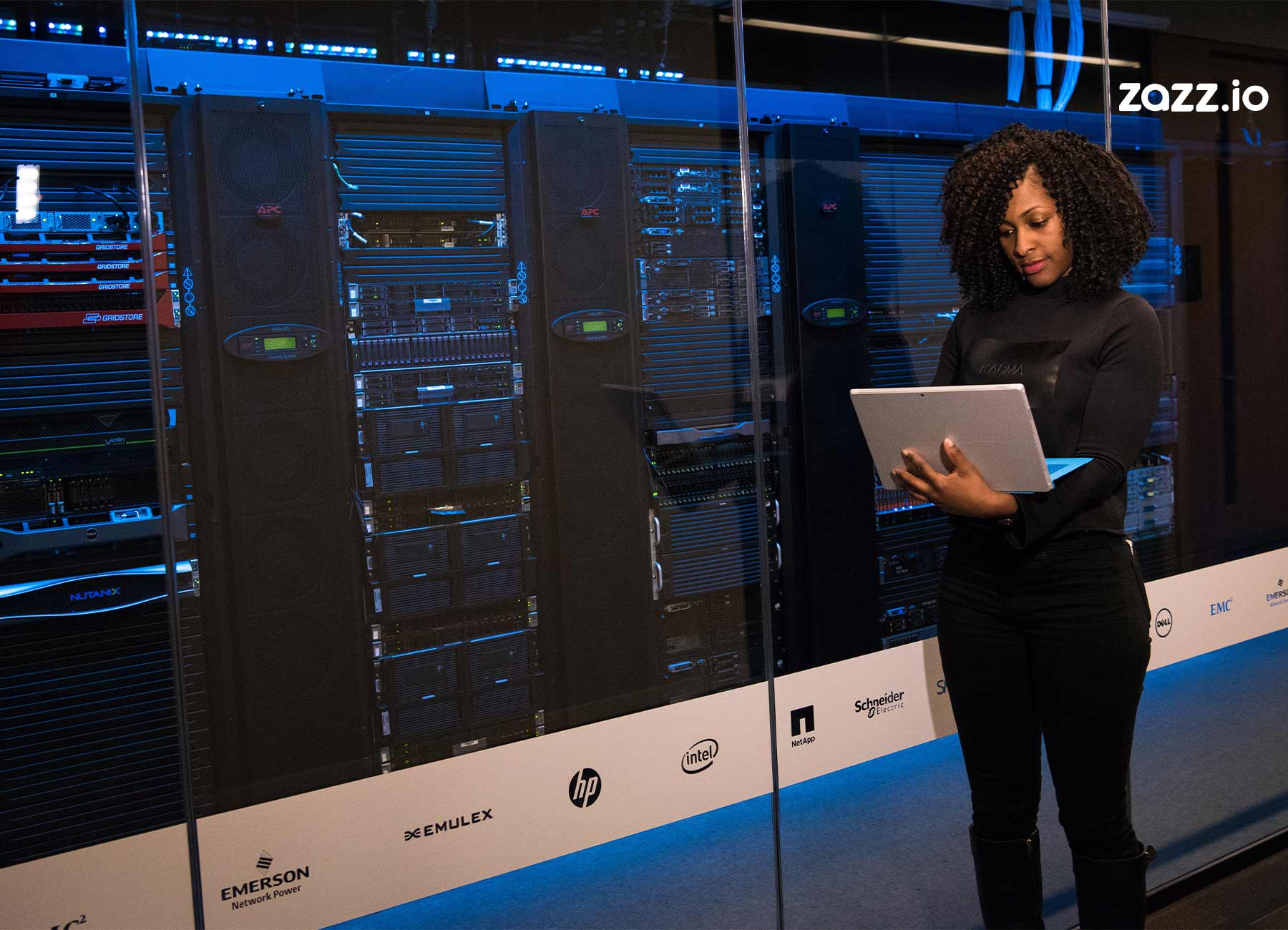 Definition Of Cloud Computing:
Cloud computing is the distribution of computer resources over the Internet, rather than software management by local servers or personal computers. Computing resources can include servers, storage, databases, networking, applications, analytics, and intelligence.
Cloud app development company can see the future as a mix of cloud-based software offerings and on-site computing to help develop hybrid IT solutions. The updated cloud is scalable and versatile, offering protection and control over the data center.
History Of Cloud Computing:
In 1961, in a speech at MIT, John McCarthy suggested that computing could market as a commodity. For the next few decades, despite interest in the model, the technology was not ready.
In 1999, Salesforce began distributing applications to consumers via a simple website. Amazon launched Amazon Web Services in 2002 to offer services such as storage, computing, and even human intelligence.
2009 marked a crucial turning point in the development of cloud computing, with browser-based business software's arrival using Google Apps. Microsoft released Windows Azure, and companies, including Oracle and HP, all entered the game.
Types Of Cloud Computing:
Types of Cloud computing classifies into subcategories based on the physical location of the computing resource & its access:
Public Cloud
Public clouds manage and operate by a third-party cloud service provider offering services. The cloud provider owns and utilizes all hardware, applications, and other resources.
Private Cloud
A private cloud is a cloud environment used solely by one entity that can physically store in the organization's on-site data centre. Large businesses usually tend to maintain their data and software in a private cloud for security purposes.
Hybrid Cloud
A hybrid cloud is a mixture of public and private clouds connected by technology that enables data and applications to exchange. Companies prefer hybrid cloud computing for greater versatility, improved implementation options, and streamlined infrastructure, security, and compliance.
Also Read: The Essential Cloud Computing in the Healthcare Domain
Benefits Of Cloud Computing For Businesses:
Simple access to your company's data will save time and money when you start a project.
Most cloud computing provide advantages of bill as you go, so don't think about paying for something you're not using.
While using encryption, information is less open to hackers or someone not allowed to view your data. For most cloud-based services, different user-based security settings can set.
The cloud allows companies more flexibility overall compared to hosting on a local server.By using a cloud-based service, you can meet your demand immediately rather than having to upgrade your network infrastructure.
UX / UI developer incorporates cloud computing when developing apps. A proper cloud environment, where data is continuously stored in the cloud, has a much less chance of data loss.
Top 6 Future Potentials In Cloud Computing:
No one can tell the future, but we can forecast the future by observing existing patterns and consumption. Here are some Cloud Computing future potentials:
More Storage Capacity
Many organizations embracing cloud computing meaning and expected that Cloud providers would have more data centers at a lower price as there is significant competitiveness between them.
Better Internet Performance
The mobile app development agency now appreciates Carry Your Device's working environment as it relies more on a cloud-based software that helps employees to perform their tasks.
Priority To Modular Software
The size of the individual program, along with its complexity, is regularly increasing. We will see software development from several perspectives since potential apps will store in locations other than the cloud.
IoT Inclusion With Cloud Computing
IoT is the leading technology in real-time data processing and cloud computing. Machine-to-machine communication, data, and the process can occur with the support of cloud computing.
Improvement In Cloud Services
The platform as a service and technology as a service would steadily grow as it has used in most organizations. Cloud Computing is user-friendly and compatible with both modern and old organizations.
Better Security
The data stored in the cloud protect but not entirely secure. So in the future, we will avoid cyber attacks by taking more robust security measures to protect cyber attacks.
Closing Note:
Cloud computing is an evolution of technology. Sooner or later, all the corporations are going to do it. But deciding depends solely on your business criticalities. As one of the leading application development firms, Zazz has helped clients through industries and geographies to expand their market and enhanced user experience.
Our cloud-based application development services improve economic stability and remove all kinds of uncertainty, thereby driving full market value. Lets discuss personalized business based solutions with our team.