Google has dropped developer preview 3 earlier this week and this preview promises some new features to the upcoming Android version. We have been reviewing Android versions and informing you of its latest features for many years now. Keeping up the tradition, here we are with the latest news about Google Android 11.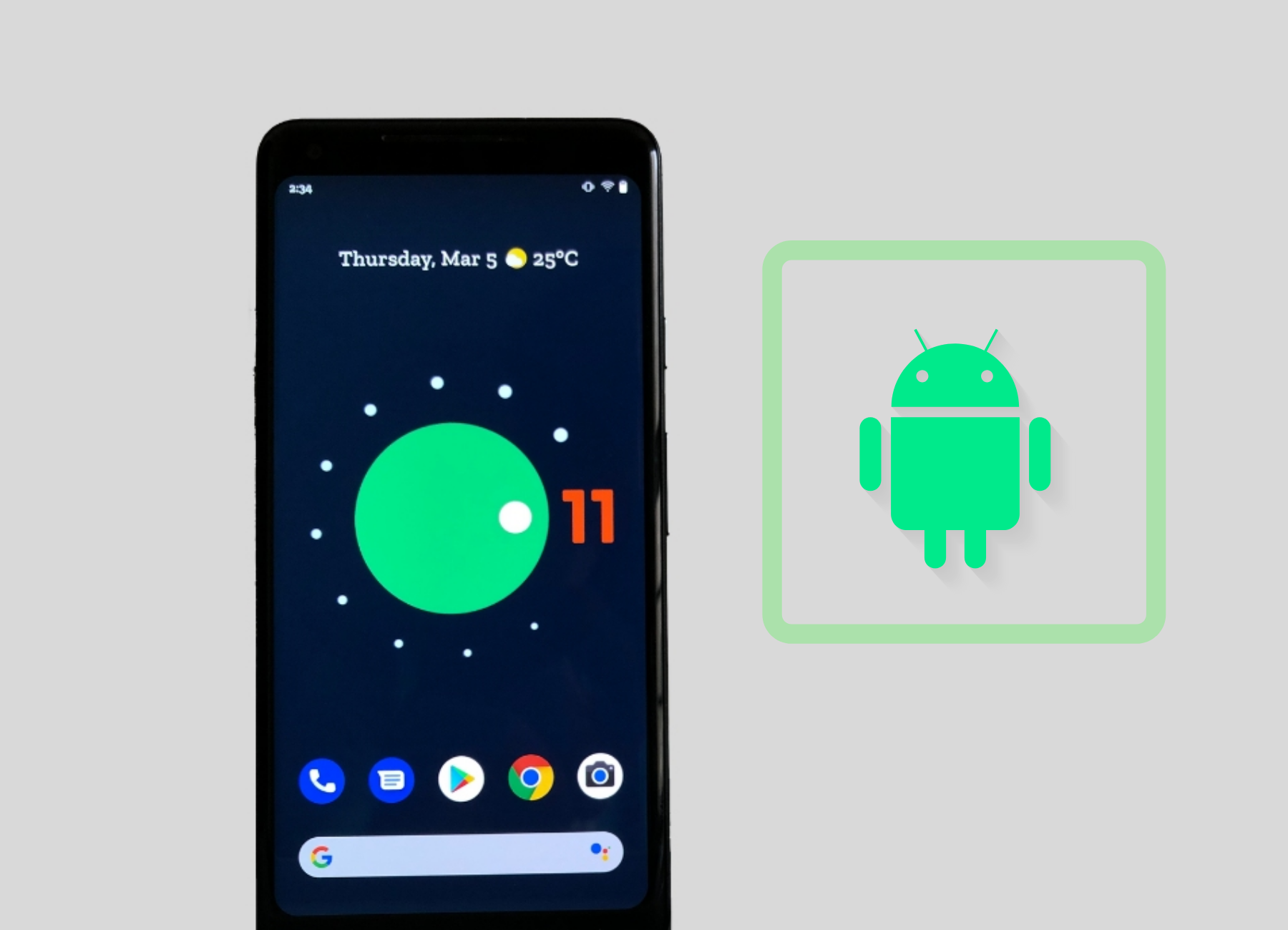 Before we move ahead, remember that we are talking about the latest developer preview 3. It's quite possible that Google decides to withdraw some of the features and add new ones. The sole purpose of these developer versions is to test the software and move towards a stable version. Having said that, these are the upcoming amazing features.
Introducing Android 11 Developer Preview 3: What's New
5G connection detection: apps will be able to know if we are in a network of this type to adapt. For example, a streaming app could automatically improve the quality of the video.
Hinge detection: depending on the position of the hinge on folding mobiles, one interface or another could be used. Something like this we saw in the Galaxy Z Flip.
Call screen improvements: new call rejection options, contact verification…
One of the good features coming with Android version Update News is the improvements in the refresh rate support.
Smart updates: we will no longer lose messages when we update or restart the mobile and wait for us to put the pin or the security pattern.
Improvements in the use of neural networks (NPU).
Android Update News by Google has shown us that there are new changes in privacy-related app permissions.
The notifications of the chats are separated in the upper curtain.
The Pixel 4 adds an option to force your eyes open with the use of facial recognition.
We can activate a notification history to know when each notice came to us.
Android App Developers can now use the ADB wirelessly.
Now you have the larger previews of the recent apps. Moreover, Google has decided to give you options to take a screenshot or share your recent apps.
There is a new screenshot pop-up quite similar to one we find in iOS devices. Now the screenshot pop-up is smaller and instead of at the top, it's now at the bottom left corner.
You have the option to right away share the screenshot or edit it.
Last but not least, now you have the option to remove the persistent notifications. Although we were able to remove notifications, there were some that sit on the notification tray no matter what. Zazz App developers think that with this new feature Google has elevated the game of customization and usability.
How to upgrade to Developer Preview 3
Based on the fact that this is a developer version and that it is not even a beta, we can install it using an OTA. Remember there is a reason that these updates are called developers previews. Mobile App Developers in USA and other parts of the world are the targeted audience for these previews. They are not intended for the general public and are there for the developers to test them and share their feedback. If you are a geek or have certain knowledge about the developer previews, you are more than welcome to update your phone and start experimenting. Otherwise, just enjoy the news!
Why are we the best app developers?
As an expert Android App Development Company, we are constantly exploring the latest tools & software versions available. We are proud of our reputation on being at the forefront of innovation in the field. Our focus is always on developing mobile apps that provide our clients with a distinct advantage over their competitors. Our mastery of the latest development skills makes sure we can strategize & plan our apps to perfection. At Zazz, we are eagerly anticipating the upcoming release of Android 11 & are excited to incorporate its new features and tools into our future projects. Keep following us for more updates & news on our latest creations.
Also Read
Top 10 Android App Development Company in UK
Top 10 Android App Development Company in San Francisco
Top 10 Android APP Development Company in Denver
Top 10 Android App Development Company in USA 2020