If you have not incorporated chatbots into your digital marketing strategy, you are a bit late. And according to a study by Spiceworks, the professional network on information technology, at least 40% of companies with more than 500 employees have integrated chatbots or will do so by the end of 2019.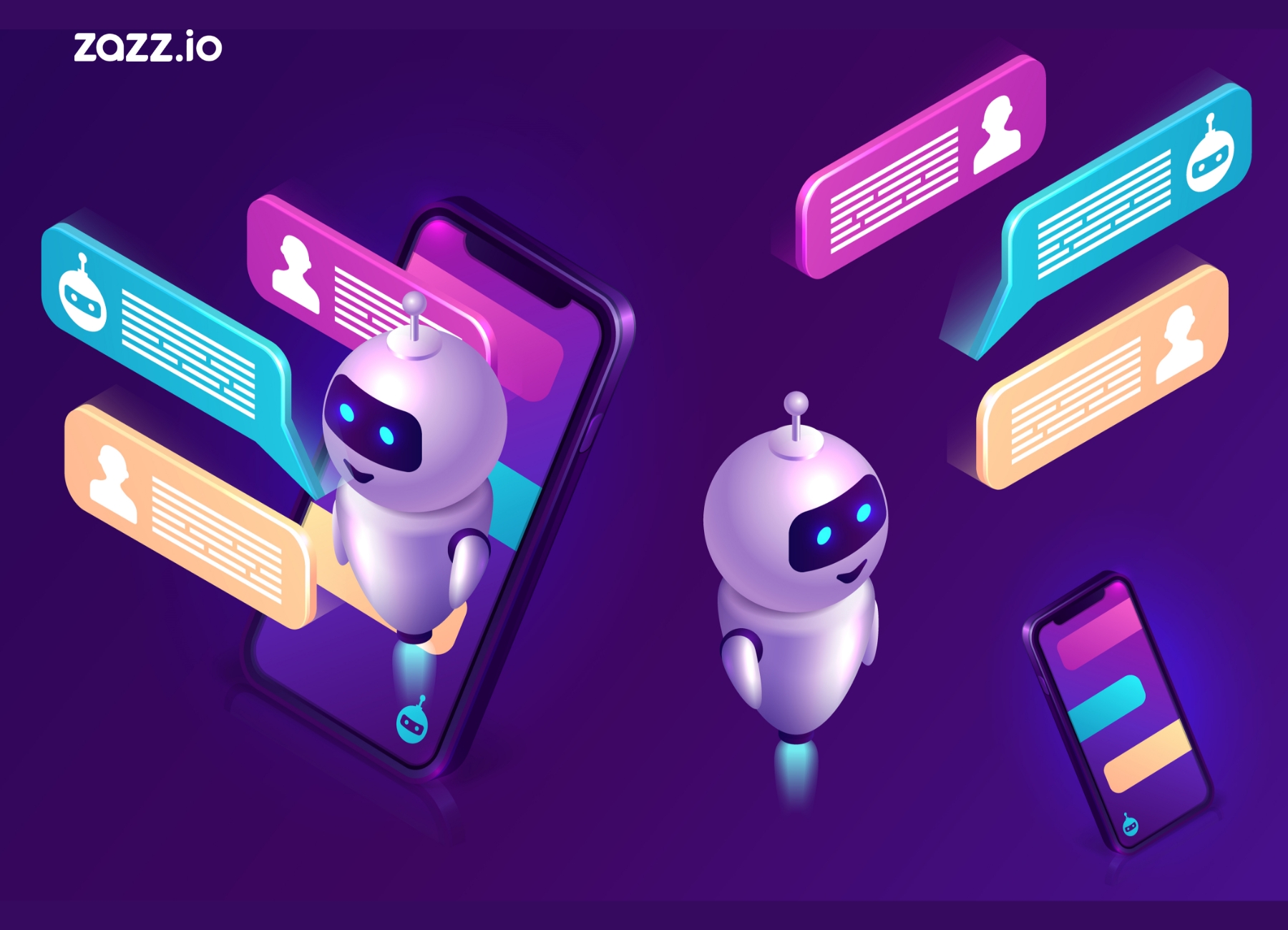 We are facing one of the clearest and strongest trends of the coming years. According to studies conducted by Business Insider among 800 companies in Europe and South Africa, 80% of companies say they will incorporate chatbots by 2020.
What are they?
We talk about chatbots when we refer to those programs designed to automatically interact with received messages. These can be created to respond in the same way, differently or even adapt responses depending on the situation.
They are undoubtedly the closest to what some imagined as the future. We are before conversational agents that mimic a real conversation and that thanks to machine learning and natural language processing (NLP) improve the user experience simulating text and language.
Chatbots are used in SMS, messaging services on Facebook or Twitter and also in chat windows on websites.
According to Facebook, about 2 billion messages are sent each month between users and companies. And 53% of people say they are more likely to acquire a product or service from companies that can communicate through instant messaging services
But why are chatbots important?
A report carried out by Drift this 2018 indicates that among the advantages of chatbots, it stands out that they can offer a 24-hour service, as well as quick and detailed answers. At the level of productivity of the company, it is also an advantage: if the volume of chats increases and we do not have enough staff to meet all the demands quickly and effectively, chatbots can intervene to respond to incoming chats. In this way, the response timeout decreases.
Why do we use chatbots?
Productivity: assistance or access to information quickly.
Efficiency: the chatbot "remembers" the preferences of the user and the information registered.
Specific: the specific questions of the users are answered.
Better response rate: there is no risk of users remaining without being served due to lack of staff. Chatbots ensure that the largest number of messages are answered.
Automation: chatbots can reduce the workload of employees by having the answers ready for frequently asked questions such as office hours or location of the store.
More and more people are using the internet to search for their dream home. Real estate portals are just a touch away, make searching easier, and showcase a plethora of options that satisfy the desires and fit into consumers' pockets. This is all simply, quickly and not at all bureaucratic. In today's article, we will show you the main advantages of owning a chatbot as an online realtor and how it can help real estate agents across the country meet this increasingly digital demand.
Recently, a survey by consultancy Deloitte showed that in the year 2040, 40% of real estate purchases can be made entirely through the internet, even without the help of a broker. Therefore, in light of this new – and growing – consumer behavior, it is essential for real estate agents to adopt an online customer service system that is both fast, efficient and very functional.
It is just then that being able to count on a chatbot to fill the position of an online realtor makes all the difference. If you do not know yet, a chatbot is a technology that interprets, understands and predicts actions, being able to interact normally with humans through chat systems and that is increasingly falling in the taste of Brazilian Internet users. Get to know some of the key benefits of the tool and marvel at the power of bots for the real estate market.
Also Read: Chatbots: Design, Management, Expectations, and Human Resources
Efficient service that promises to relieve the team
The chatbot system, which can be powered by artificial intelligence or pre-programmed scripts according to the sales objectives and target audience of each real estate agent, is ideal for answering first questions, solving the main doubts and solving possible problems and promises to unburden the team of brokers. This is because technology prevents a collaborator from always having to be online to serve site and social network visitors or from wasting their valuable time performing dull activities like answering repetitive questions and performing the SAC. So chatbot can act as an online realtor, meet new – and multiple – contacts, and pass on to the human team only the already heated leads. In the meantime, brokers get their breath to focus on what matters: selling more real estate.
Instant availability and 24 hours a day
A survey by a leading company that deals with internet statistics showed that 52% of respondents use night time to search real estate on the Internet. Chatbot with its 24/7 availability is the perfect tool to embrace this demand and meet contacts outside of business hours, even on weekends and holidays. Another advantage of technology is that time the bot's response is almost instantaneous, thus decreasing the customer's dropout and loss of interest due to ineffective service. That way, whenever a client comes to the real estate website, he can count on the bot to answer his questions and help him in his decision, regardless of the time and day of the week.
Friendly and affordable treatment
Unlike us, humans who can wake up sick or in a bad mood, chatbot as an online real estate agent has been thinking to value, above all, the quality of customer service and always available to help those in need. It is a mistake to think that as a robot, communication with a chatbot will always be mechanical. You can program your language and make it friendly and accessible by mimicking a conversation between two flesh and blood people. This small adjustment allows for greater proximity and identification with the customer, thus resulting in better service experience and, perhaps, the sale of the long-awaited property.
Capturing and converting leads to real estate may be easier than you might think. Especially if you can count on the help of chatbot specialized for the real estate market. If you own a real estate company, or even a builder or developer, it's time to take advantage of technology's benefits and facilities to convert more leads and make sales through contacts made through your institutional website and social networks.
How to capture more leads for real estate
If you don't know it yet, leads are those potential customers who have already shown interest in your business or the properties and lots offered by you. They have already registered their personal and contact details (such as full name, email, and phone, etc.) in some form and expect to receive more information about their products and services or, perhaps, some exclusive content such as ebooks or special discounts.
The big challenge from this registration point is to nurture these leads for real estate and effectively convert them into purchases. However, for this to happen, it is necessary to establish a mutual relationship of interest and trust with the customer. Thus requiring that brokers always remain in touch and available to resolve questions quickly and quickly and effectively resolve problems that may arise during negotiations.
This is where investing in a specialized chatbot for the real estate market makes all the difference to those who always want to be ahead of the competition. The bot, as it is also known, is a technology that interprets, understands and predicts actions, and can normally interact with humans through chat systems. As such, it is regarded as the ideal tool for making the first call and maintaining direct contact with leads for real estate agents, acting as a practical, economical and very effective solution for automating lead heating.
Through artificial intelligence and predefined interactions, a chatbot can understand the wishes of potential customers and direct the conversation to capture the already heated lead data. That way, while chatbot serves and selects visitors to your site, sending only the most qualified real estate leads to your team, your brokers get their breath to focus only on selling real estate.
According to Neil Patel, digital marketing guru and New York Times bestselling author Hustle: The Power to Charge Your Life with Money, Meaning, and Momentum, chatbots can hold 40 to 60 percent of leads. The result is very positive, especially considering that the retention rate of conventional applications is between 20 and 40%.
Another advantage of being able to rely on chatbot is its availability to serve visitors to your site 24 hours a day, even on weekends and holidays. This allows you to generate and nurture leads even after business hours. Whenever your customer needs it, the bot will be there to serve and assist you in making your decision.
Finally, in addition to generating new signups, a chatbot is perfect for tightening your relationship with real estate leads. They can send you new messages with reminders, launches, promotions, properties similar to what customers have already searched for, and more! Just a little creativity and knowledge of the audience you want to reach.
Also Read: How Much Does a Chatbot Cost?
Types of chatbots
There are simple chatbots that work based on certain keywords. However, if the user asks a question that does not contain any of the keywords, he may get an answer like "I'm sorry, I didn't get it".
We also have smart chatbots that respond with appropriate suggestions on the subject. Besides, all words spoken by customers are recorded for further processing.
How to use them?
Now that you know the advantages of using chatbots as part of your digital marketing and communication strategy, it's time to get going and implement it, but where to start? As always, for the main thing: design your goals or ask yourself what you want to achieve with the implementation of the chatbots in your company and on what channels you will use them: social networks, your website or just as a method of customer service? To promote a product or launch?
Then you will have to determine what type of content will be used during the interaction with chatbots. A good strategy is to gather the most frequently asked questions from your users or the keywords most used by them. If you are not sure, you can inquire among the sales, customer service or marketing teams.
You will also have to define the tone of the questions. This should be in tune with your brand. Some companies have chatbots with their names, for example, and this can convey some warmth to some users.
For example, Avianca Airlines has a chatbot named Carla. This allows users to manage their trips with services such as national check-ins, itinerary checks, flight status updates, weather conditions, simple translations, and other useful reminders. Carla works 24 hours a day and 365 days a year.
Content Strategy
Touch to design welcome messages, questions and possible answers to provide users. Keep in mind that even if it is an automatic service, it should not sound "robotized" but must convey the spirit and voice of your brand.
Bot Builder of AppStudio allows you to give identity to chatbots thanks to personalized avatars that allow users to know when they are talking to a bot or a customer service agent, for example. At any time during this interaction, the human factor may intervene, either to answer, ask or end an interaction.
It's a fact that chatbots are here to stay. If you are dealing with a real-estate business or as a matter of fact, any business that deals with customers frequently, you must incorporate a chatbot that is efficient, productive and enhances usability. Want to know more about the process, the Zazz team is always there to help.