As we have mentioned in several posts that chatbots are a new conversational interface with which to improve the user experience. However, one of the determining points to consider when designing and developing a chatbot so that this user experience is not negative in the management of expectations.
Taking advantage of the fact that I talk about managing expectations, we will differentiate between the management of the bot's user expectations, and the management of the expectations of the companies that consider the development of a bot (what technology do I need? What is this about AI? )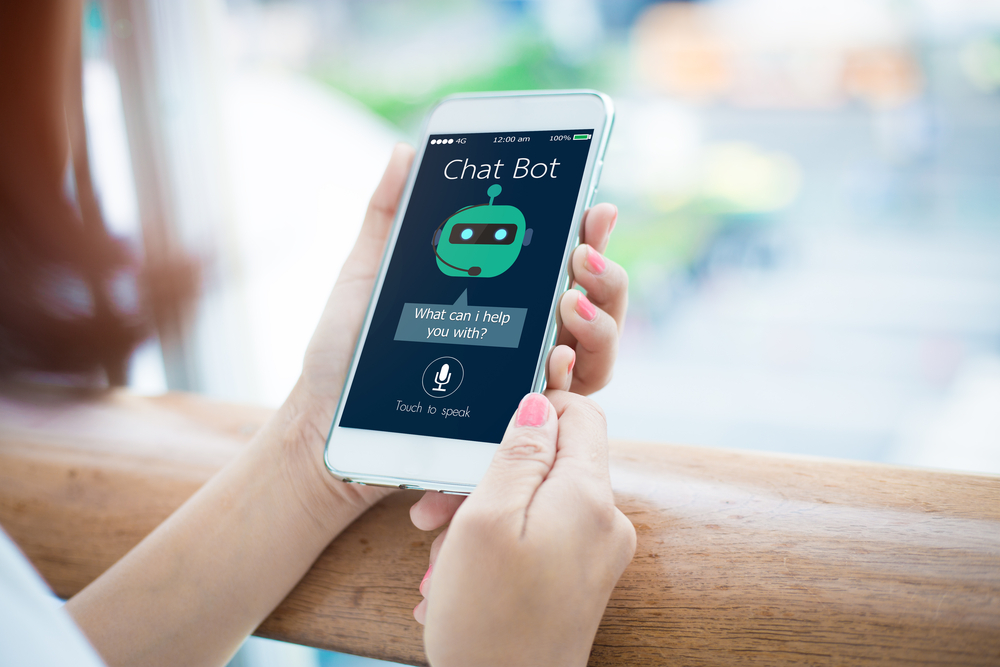 Management of the expectations of the user or end customer
The first thing to keep in mind to put a chatbot in the market is the management of expectations of the end customer, that is, of that person who will interact with the chatbot.
A bot, from the moment you throw it, becomes the visible face of a brand. Many companies start with a very broad idea of what to do with a bot, which is usually phased out, so that they start an initial development with a smaller scope. This is very normal, however, in the world of chatbots is where the management of expectations comes into play.
If your chatbot has limited functionality, you have to be transparent with the client and explain in what specific areas the bot will be able to help you, that is, you have to avoid at all costs about selling the bot's capabilities, and then frustrate the user of the same. By the way, if you use Artificial Intelligence in a bot, do not worry if you find the type of user who wants to break the bot … some have already defined it as the "smart "user profile.
Chatbots and business expectations management
Let us now enter into another type of expectations management, that of companies that want to develop a chatbot: what can a chatbot do? The truth is that there are capabilities and technology to do almost everything, but depending on the scope of the project, development will take more or less time (nothing new, right?), And the use of certain capabilities, such as AI tools commercial, has a cost – in most cases in SaaS model.
Again, the same question as in my previous post, is any chatbot good? It shouldn't, just as not any website is good, or not every app is worth it… In short, not just any chatbot is a good chatbot or it will improve the way you do something today.
So, what to do? Define the functional scope of the bot, what do you want it to be able to do, in which channels do you want it to be able to do it, and design how to do it, this will help you understand the technological dependencies. A bot is a new front, which in addition to having its logic, will need for some use cases to integrate with other systems to respond dynamically, in other cases no.
In those cases in which we have a certain type of technological dependence on another system and / or another different team, these are some of the questions we can ask ourselves: do we need that integration? What does this integration entail? Are we sure that functionality is such a priority from the beginning? Do we technically already have a web service / API that we can reuse?
The million-dollar question: artificial intelligence yes or no?
Well it depends on the bot. The use of artificial intelligence in a bot is something to evaluate in detail in the design phase.
A priori, if your bot has a much defined functionality, and has a limited number of possibilities, it doesn't seem like a bad decision to guide the conversation following a tree logic. Perhaps it makes sense to develop a chatbot via Facebook using buttons without allowing the user to enter free text, but what if the bot's scope is completely different?
Imagine the case we were commenting before transferring a FAQ of frequent questions to a bot , here the use of Artificial Intelligence is more obvious, because if not, we would not be capitalizing on improvements in terms of the user experience that the bot pursues, that is , that knows me to give the answer that I am looking for. In those cases where the possibilities of the bot are broader, the use of AI will be more justified, but it doesn't always have to be that way.
The importance of the chatbot design phase
What is important is to design a dialogue that allows the conversation to be directed towards the objective of your bot.
If you want a customer to choose between two cities: Toronto and Montreal, why not enable buttons so you simply have to click? It seems obvious, those users with whom we have tried, thank you for making it easier to choose between the options available instead of having to type it. Now, if you have to choose between 100 different cities, and I have to select one of the last ones, it seems that the most appropriate is to combine the button option with the most frequent answers and enable free text for the rest of the case, that is, a mixed model of buttons and AI.
All these types of issues, have to be assessed in a pre-development design phase, there are cases where Artificial Intelligence is justified and others not, will depend on the scope and concrete design of the bot. Also, the cost of developing a bot that integrates artificial intelligence is different from that of a bot with a logic based on the use of quick replies.
Clarify the purpose of your Chatbot
I can't even begin to count the number of times I've been talking with a client or a fellow designer about what they want to achieve with their chatbot to finally end up listening to a lot of different ideas.
For example, recently I was talking with a designer about a chatbot that I wanted to build to promote a vegan lifestyle. He wanted his chatbot to do all kinds of things, including offering recipe tips, providing nutritional information, listing upcoming events in the area, selling vegan products (through Amazon) and educating users about the benefits of becoming vegan.
That was when I asked: "What is the Happy Way?"
After further discussions, I discovered that this person was self-financing his chatbot and that they needed it to earn some money to make the chatbot worthwhile. Therefore, the Happy Way for this chatbot was identified as "the use of affiliate links to sell Amazon vegan products."
Again, your vegan chatbot can and will surely serve all the other functions listed above, but the most desirable (or "happiest") route for this particular compilation was that in which the user clicks on one of the links and just buy something from Amazon. That income would pay your time to add other features such as a recipe database.
The undisputed advantages of chatbot are causing different departments of the same company to be interested in introducing them. As a result we can see internal bots that boost communications between departments, assistant conversations that serve the final consumer and others that help in the process of attracting new customers. However, for a few months we are seeing how bots in Human Resources are beginning to take relevance.
Talent acquisition
The job search process is usually long and tedious. From the time the offer is published until the company opts for the final candidate, there are several steps in which teams lose a great deal of time. To this are added other functions that also depend on the department, such as holiday management or bureaucratic procedures. In fact, according to the study carried out by Monsters and G2V Careers, recruiters spend a total of 78,352 minutes per year on average per year or 60% of their work per year. Incredible true?
As a consequence, recruiting processes are extended in some cases to unsuspected limits, causing the satisfaction rate to be low for both the HR department and the candidates. This reality comes into contact precisely with another key point. We currently use Linkedin, Infojobs, Domestika and many other applications and websites to find. Given that future employees are accustomed to using web platforms to talk with their friends, family … why not introduce a bot that helps both sides of the line?
Starting from this context, today bots can be introduced into the world of Human Resources in two different ways. On the one hand, it can help the departments themselves to manage with more agility the process of recruiting candidates and boost the creation of the famous short-list. At present there are already bots related to this functionality and from AppStudio we have had the opportunity to know how they emerged in the first person.
But this is far from its only function. According to the survey conducted by Care Builder 2018, 68% of people seeking employment have a bad impression of the firm that does not contact them, either for better or for worse, immediately. With this in mind, the bot could notify both those selected and those not selected in the final election in a matter of hours and automatically, thereby improving the impression of the candidates.
Communication with employees
Although in the process of attracting talent, the role of bots is very interesting, in the organization and internal communication is also key.
When we talk about companies with a high volume of employees, internal communications can be a real mess. Emails that not everyone reads, communications that can go unnoticed … They are some of the inconveniences with which the HR and Internal Communication teams meet daily. With this in mind, the bots present a real opportunity to report certain issues related to staff management.
Let's give some examples. Imagine that you need your company's employees to fill out a series of forms for internal procedures that you are doing. Currently, you use online forms that are sent by email to the entire template. An email that the employee has to read, fill out and send. However, with the chatbot the sending would continue to be massive, in unison, but with a difference, they can now fill in the fields through a conversational format directly from their mobile and without having to fill it all at the same time. Maybe now you are thinking:
"But this is not the same as the lifelong survey?"
Yes but no. In life, forms matter (and a lot) and, in this case, you are making it easier for your employees to carry out the processes through a platform they use daily and to which they are more than familiar. Moreover, they do not even have to complete the process at the same time, you can resume it whenever they deem appropriate. And that is not all, as with other systems all responses will be received and grouped to facilitate the assimilation of information to the maximum.
Sending information through conversational platforms is simply revolutionary. Just as you can subscribe to your favourite media to receive the last hour of your preferred section, through the company's internal bot you can send communications leaked by departments, general shipments, last minute notifications … In summary, all the information that you need to notify the template with the advantage of being on a conversational platform like WhatsApp or Facebook Messenger where they are constantly.
Taking into account this reality, and these cases that demonstrate that it is possible, it is a matter of time for conversational assistants to be incorporated into the process of selecting future employees. Not only to boost the tasks of professionals in the HR sector but also to improve the experience of candidates and employees. We must not forget that the term that gives name to this department, are the people and, as a consequence, we must spare no effort to improve the care given to them in this type of process.