Given the common question of how much a chatbot costs in channels as requested as WhatsApp, in this post we analyze the development cost of a chatbot or conversational assistant.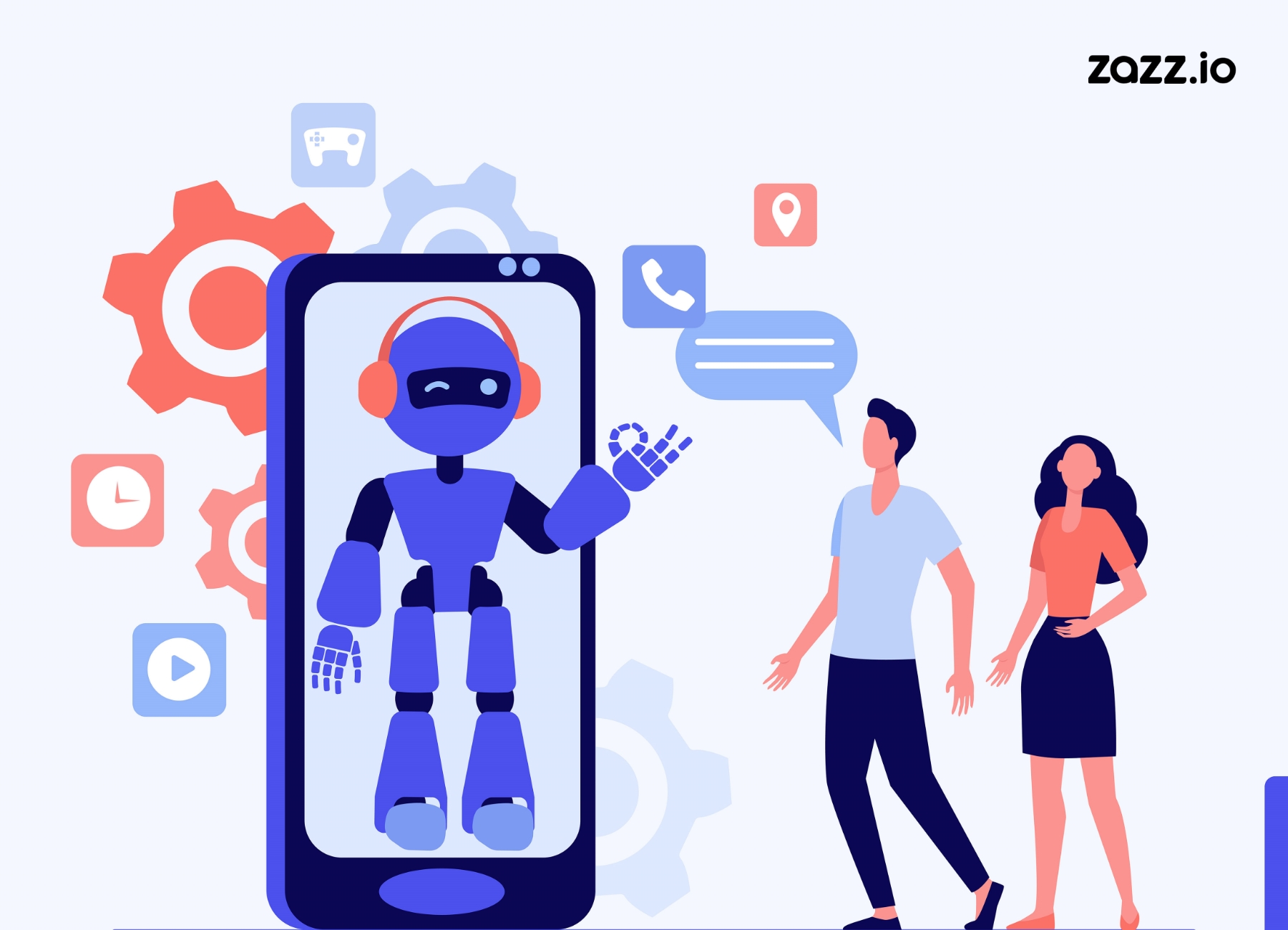 As it usually happens in most cases, when we talk about the development of chatbots we end up mixing pears with apples and watermelons with melons, so, with this post we want to give some visibility to what many of you ask, and what is it worth a chatbot? What is its cost?
I'm sure you agree with us that they are all fruits, but they all have a characteristic flavor, color, smell, etc. that makes them different from each other. The same happens with chatbots, you can think that everyone is the same or that once trained, you can with everything, but it is not like that. As not all are equal, not all involve the same time of development, technology, and cost and, therefore, in this post we are going to talk about one of the thorniest points in regards to the development of chatbots.
Well, if we leave aside the fruits and focus on these conversational assistants (which is what concerns us), we have to take into account that when developing a chatbot we will have several costs that we will differentiate between three:
Construction of the chatbot and the costs related to the maintenance and / or evolution of the chatbot.
Technology costs
Cost of the channels.
Having said that, let's address each one separately.
Need of Chatbot Development?
Entertain customer needs:
Chatbots could provide customers with a seamless experience, so they seem to be a favourite among a large number of people. This means that by adopting a new chatbot, organisations will excite their clients.
Works 24/7:
Many organisations want to continuously serve their clients, but because of a shortage of employees or money, that's just not possible. However, chatbots are still 'on' and will cater to your clients, anytime as per needs.
Cut down operational costs:
With the assistance of AI chatbots, these costs can be greatly decreased. For many businesses, recruiting agents and adding the services required to serve customers around the clock will prove simply too expensive. Yet chatbots are helping to avoid these expenses.
Collect data & boost brands:
Customer information such as name, occupation, and contact details are collected by Chatbots to create customer profiles. They will also learn what clients are looking for, their expectations for goods and more.
Consistent evaluation and optimization:
Continuous evaluation and automation involves chatbots. Based on related areas such as user interface, linguistic skills, and usability, Chatbot performance must be monitored.
Customer expectations and boost brands:
Chatbots are well-designed to encourage a wide variety of prospects with brand values, have friendly connexions and create relationships with clients.
Price of The Construction of The Chatbot
At first, we will usually have to do the first version of the chatbot, which, like in all chatbot, will play several main parts:
The design of the conversations that give a tone and form to the answers (remember, the chatbot does not invent the answers, or if your chatbot is not trained with a question and its answer, it will not randomize the response of another business!).
The design and technical development (programming and integrations with other systems).
The linguistic training (prepare the chatbot of the different forms of questions of the users and in each language …). The price, the main functionality, is usually an initial implementation, which will be followed by new developments and training.
What will the cost of the construction of the chatbot depend on? We have several concepts:
From the number of questions to train him.
The degree of difficulty of each of the answers (not the same as before "hello", the chatbot answer "hello, do you think I tell you a curiosity?" And from there establish a conversation – we will have to define / design / implement and test-, to be just a "hello, what can I help you"),
And how many integrations with other systems to identify who the client is and give him information about his balance?
Of the number of languages.
Of the number of channels in which you want to display them, etc.
Cost of Technology to be Used
Some bot builders like Xenioo make your life easier, and they allow (i) the training of intentions (the doubts of the clients) with their engine, but also with that of IBM or Google, (ii) the implementation of dialogues or (iii) ) the deployment in several channels . These technologies have a monthly fee per use that vary depending on the number of interactions.
Something similar happens with tools such as Google Dialogflow or IBM Watson Convesation which serve for one of the parts of the chatbot such as language recognition (NLP). The NLP allows you to know what the client wants (although, if you do not accompany it with another technology, it is usually short for the management of conversations and to develop a dialogue with ¾ questions with the client). With these technologies there is also a cost for each interaction to the system (each time the client speaks or we answer) and about which, generally, and again, depending on the use case, we will have to accompany it with integrations and / or developments ad- hoc to keep conversations adapted to our business (no technology makes magic alone). In short, like any SaaS model, it will depend on the success of your chatbot and the volume of users that you know will use it.
If you talk about 2,000 clients a month who are going to consult us 5 times a month, and each conversation can have 10 average interactions, we would talk about an NLP cost of 0.002 € / interaction. Consequently, for 100,000 interactions we get a cost of € 200 / month in the technology to understand what they mean; additionally, if we do not talk about a very basic, we will have the cost of hosting the rest of the developments, the management of those servers, etc. It will depend on whether or not your company can take over.
If you talk about 20,000 clients, we may already go to 2,000 € / month. In these cases what you have to consider is that the implementation cost is fixed, regardless of how many people use the chatbot because the cost depends on the equipment you have to use to develop it. However, later we will have to keep in mind that the more people use it, the higher the cost of the technology (and this cost will be every month).
Cost of the channel you want to be in
Do you want to deploy in WhatsApp, Facebook Messenger and Alexa? If so, you will have to bear in mind that some of these environments may involve additional expenses. Is it hard to have a chatbot running on Facebook? Do not; but it does have it in WhatsApp, given the working format of the official WhatsApp API providers. As we said, regardless of the costs that we have discussed in the previous points, WhatsApp implies an additional cost that you have to take into account:
WhatsApp case: when we talk about deploying in WhatsApp you have to take into account the cost that will have access to the API of the messaging app itself. As well as a series of cost based on parameters established by the company. In this sense, we recommend you read this article prepared by Angel Hern, managing partner of Chatbot Choco, a company specialized in the development of chatbots on various channels and, especially, on WhatsApp.
Cost of a voice chatbot?
For the simple chatbot cost without voice, you have to include the cost of integrating a voice-to-text transcription service and the cost per use, so that:
On the one hand, you will have (i) the cost of developing the chatbot without the option of being a voice chatbot, whose price will depend on the functionality you have and the integrations that are necessary (examples: does it allow payment? Databases need to be connected?) And (ii) the cost per use of the external natural language processing service that you use, if you do not use a small engine developed by you.
On the other hand you will have, (ii) the cost of integrating -on the bot without a developed voice- a transcription service and (ii) the cost for its use.
Where do I get that transcription service?
Technology companies have voice cognitive services that allow us to collect an audio and convert it to text. We talk about Google, IBM, Microsoft, and Amazon…
The truth is that what I tell above is the case of basic transcription, but if you need something more complex like: Recognize the voice of the speaker.
Convert from speech to text a conversation in which two different interlocutors participate. For example, in a call center. Being able to manage the audio when there is background noise, or use a specific vocabulary, you can also train your voice service. But beware, to say "I want a flight to Madrid-Paris urgent for tomorrow" you do not need this option.
In summary
Taking into account all these points, the cost of a chatbot depends on the use case you want, we can talk about:
An initial prototype of 5,000 euros or 20,000 € [6,000 USD dollars – 25,000 USD]
Cases of elaborated uses of € 15,000 or € 50,000 to € 60,000 [USD 18,000 – USD 70,000].
Those that involve setting up a specific architecture and the order of magnitude that we can talk about are different, given that the need is different. Sometimes, it is possible to have a profile that does the training, which is the cost of your employees, of another that makes the design of the conversations, and that another company makes you the implementation of the complex answers and integrations between systems. Either way, they are usually profiles that you have to involve.
I hope the post has been helpful, and that it helps you understand that we have several concepts:
Creation of the chatbot (payment for the initial development of chatbot): which can be around € 5,000 – € 20,000 for the little brothers ("prototypes", chatbots for a purpose, or in a language); or move in the 25,000-50,000 € slots when we move to more "powerful" chatbots or that take into account several languages.
Technology cost (€ 150 – € 400 / month depending on the case but for low volumes).
Support / maintenance costs (which could be around € 300 – € 1,000 / month per language), and / or evolutionary costs (which are usually evaluated as new implementations).
Also Read:

Chatbots Transforming the Real-Estate Business

Chatbots: Design, Management, Expectations, and Human Resources