Before knowing common UX Design Mistakes while designing mobile apps, we must know how UI and UX differ. So UI (User Interface) is the look of certain elements that includes the size of buttons and fonts, forms, colors, etc. UX (User Experience) is the overall impression a user gets during and after the interaction with any website or app. UX mainly helps users to fulfill their requirements as promptly as possible. Check some most common UX mistakes that designers make from this article.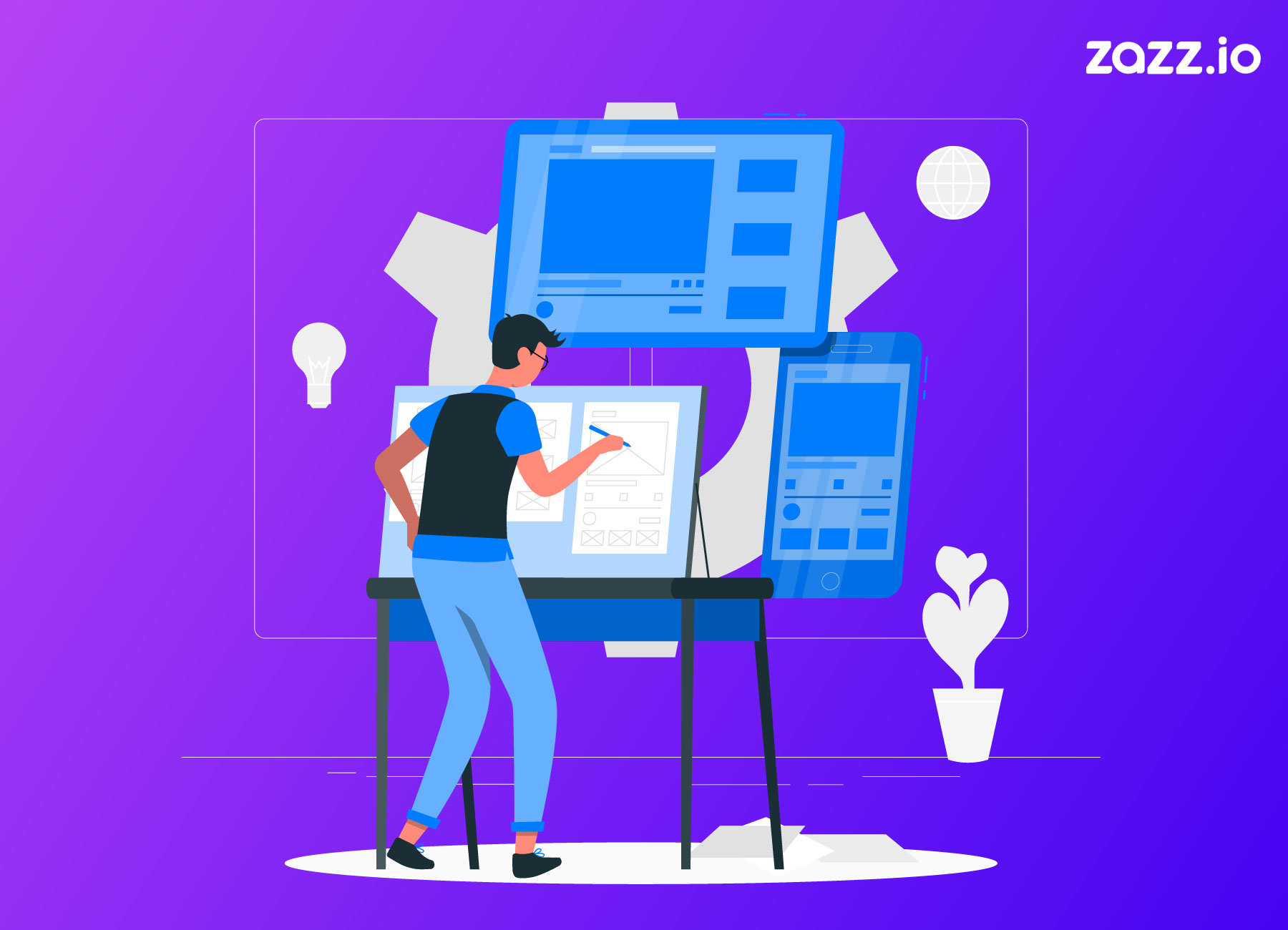 Common UX Design Mistakes to Avoid While Designing
UI/UX combines multiple designs to meet users' goals on a web resource with maximum speed and efficiency. They are based on various factors and a convenient visual environment. Some of the most common issues that any UI/UX design company experience is given below:
Lack of Project Context
There are multiple successful projects on which designers spent a lot of time and effort, and even customers appreciated them. Undoubtedly you can easily showcase those projects in a significant way to convince new customers.
And designers might have used some technical terms in their project that most of the website visitors might be unaware of. So, designers should always use a language and context which any third person can easily understand. Designs should be something that users can understand easily.
Overuse of Animation
Designers should use good animations. A good design is the best tool to grab customer's attention, but excessive use of animations negatively impacts users. Excessive animations can irritate the app users since they fail to find the relevant thing in your application. So, designers have to select the best animations and use them only in relevant places, not affecting the user experience.
Poor Navigation
Sometimes there might be instances when you have to add all the projects to your UI design agency portfolio. But posting so much stuff on your portfolio page can create confusion among the customers, and it might feel that they are lost while browsing.
In such a case, you have to select the best projects to demonstrate as adding limited projects is relatively better than adding everything. So, make sure you provide rich navigation so that users can easily enjoy your application and find the impressive apps you have worked upon.
Poor Presentation
Some designers insert slides directly from PPT presentations in the application. This mainly saves time and effort and also prevents developers from any deadly mistakes. Designers need to emphasize that customers can get an appealing experience in your application. And this helps users to plan about investing in your business. So, it is always recommended to present things in an organized manner to impress the customers.
Demonstrating Only the Final Outputs
Every mobile application includes screenshots of the final project delivered to the client. But some of them don't consider it essential while predicting the final output. The process and strategies that designers opt for should be adequately managed during the project completion. So, designs should be kept the same throughout the app development journey.
Wrapping Up:
Many mobile apps designed with PHP development techniques deliver the best app that can and avoid annoying users. By understanding common UX issues that affect the app performance, you can easily handle the whole app development process. You must avoid all the issues mentioned above to make your app more user-friendly.
Also Read: An Insightful Guide to Know About UI and UX Design