A mobile app can be a gold dig for your business. It can assist you with upgrading your showcasing endeavors, sales, income, and inside business processes. Furthermore, having a mobile application for your business implies you can focus on a totally new audience and generate new income streams.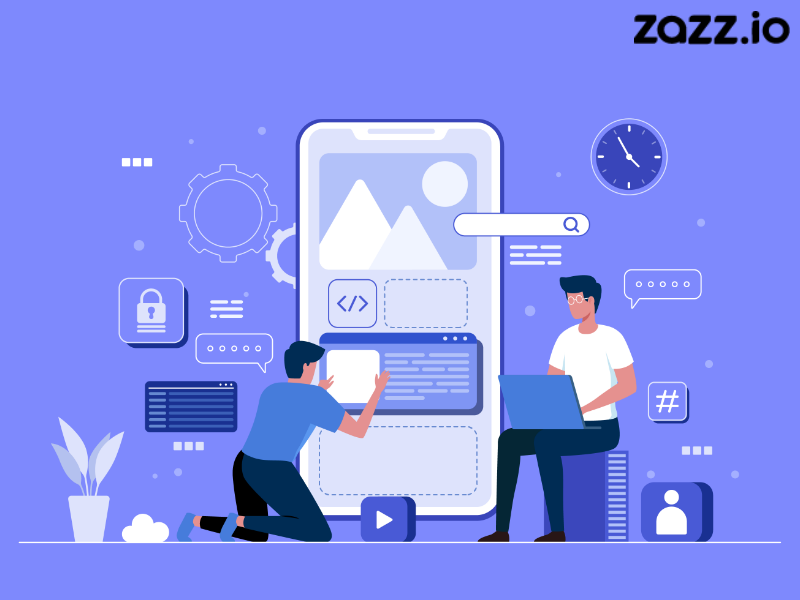 However, it is not as simple as it seems. According to Statista, there are already 2.2 million apps on the Apple Store and 2.8 million on the Google Play Store. While the Google Play Store and Apple Store have the most apps in total, there are more Android apps on the Google Play Store than iOS apps on the Apple Store.
So how do you ensure that your mobile app stands out from the crowd and provides a real competitive advantage for your business? First, avoid common mobile application development mistakes that should be avoidable.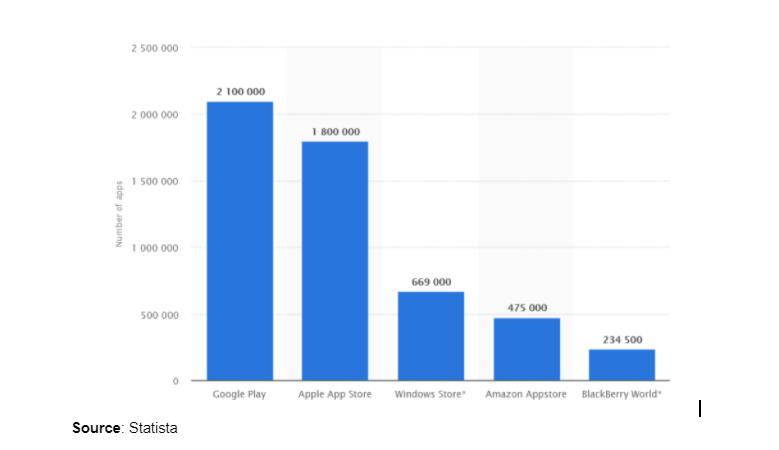 Top Mobile App Development Mistakes to Avoid
Application developers can inadvertently make some small mistakes in the development process, which ultimately leads to complexities. To avoid these errors, it is important to know what these problems are. Here are seven common app development mistakes you should avoid:
#1. Inadequate Market Research
Mobile application development involves large investments. Therefore, a great app idea would not be enough to decide to build a mobile app. It is imperative to opt for application development with proper planning and research. In this context, testing the market, conducting surveys and narrowing down the target audience is essential.
From the type of mobile app to the needs of your target audience and the features that will appeal to the app users, you need to know it all. Doing proper market research will give you a clear idea of ​​moving forward with your application development. In short, once you know who your target audience is, it will help you build an app that helps in customer acquisition and customer retention.
#2. Bad Mobile App User Experience
The public wants a satisfying experience with the application they are using. Unfortunately, many applications frustrate users by displaying intrusive advertisements and unnecessary functions like repeatedly asking the user for permission for things. These features only inflate the application. All of this can leave users frustrated and increase the chances of the app crashing. To make sure your app is successful, you need to think like a user and work accordingly to improve the user experience.
#3. Don't Overload Your App With too Many Features
This is a common mistake followed by most companies. Successful apps tend to have fewer features. So don't let your app have too many features. According to An iOS app development services provider, this practice can confuse your mobile app users and increases the chances of uninstalling the app.
To eliminate this risk, you must identify the main characteristics that make your application stand out. Don't let your app get overloaded with useless features. Focusing on a few and gaining experience with them will dramatically improve your application.
#4. App Development Without Considering the Target Audience
It is not enough to create an interesting product if you do not know who you are developing. You must critically know your target audience before planning to create a mobile app. If you are unsure of your end-users, your product may fail to market, resulting in a higher budget for development, promotion, and iteration.
#5. Have Doubt About Device & OS Compatibility
Providing small details about your proposal can jeopardize the relationship you want to build with your clients. If you avoid specifying your estimates, including iOS development only, for example, your customer can expect costs to include Android.
If it is not intended to work for the iPad, it is your responsibility to repair it, free of charge, without deviating from the contract. Now, that can kill the project entirely, regardless of how close the deal is. Therefore, you must ensure that the contract indicates the version, operating system, and device compatibility. Then, you can set clear development cost goals and expectations up front, including a breakdown of the operating system, version, and device.
#6. Not Paying Attention to Updates
The mobile application development procedure doesn't end with its launch. It starts there. Therefore, regular updates of the application are essential to attract new users and retain existing ones. You can do this by controlling the revisions. It will help you get a clear view of the deficiencies and make improvements to the application when necessary. From fixing bugs to introducing new features, make sure you update your app proactively and quickly.
#7. Not Being Prepared for Updates
Mobile app development doesn't end with post-launch marketing. Instead, you must be ready to identify the requirements of your users and improve the application features accordingly. To deliver updates that improve your offering, you need to check the patches and analyze what is missing in your application to fix issues and make consistent improvements. In this regard, you need to be reactive and ready to repair any potential issues promptly.
Partnering With a Trusted App Development Team is Vital
Mobile app development will be one of your company's most important investments, so it shouldn't be handed over to an inexperienced team. Instead, examine carefully why you are getting what you pay for. Sometimes it is better to invest more in a trustworthy and credible company like Zazz, AppStudio, and App Incubator with the necessary capabilities and experience to create a high-quality product.
Also, developing a mobile application is an ongoing process. There will be several revisions until you have the final application ready for release. So, it's about improving things step by step. And, when you have an experienced team of developers, you can get to a successful application much faster.
Ensure the mobile app development company has in-depth knowledge of your business, design and development experience, and testing best practices. Ask the development company to showcase their past work, check the reviews and the clients they have worked for. Be smart and do your best to avoid mistakes and make the right development decision.
Final Thoughts
The development of mobile applications has enormous potential throughout the world market. User engagement, mobile app icon, bug fixes, troubleshooting, app performance optimization, mobile app design, and elimination of difficulties can all help the app be successful and productive.
The mobile applications sector is poised to experience tremendous growth shortly. So focus on best practices and avoid common roadblocks that will ensure your mobile app grows. The expert team of mobile app developers works as a mainstay of an app, helping to make it the next successful mobile app. So connect with us and build your mobile application successfully without any errors.