The internet has become an indispensable aspect of our daily routines, evolving at an impressive pace over the past two decades. In fact, from 1995 until 2016, the number of internet users spiked from 44 million to 3.4 billion – and it shows no signs of slowing down! You may have heard about "Internet of Things" (aka IoT), or use such devices daily, but do you truly comprehend the complexities surrounding it? What precisely is the IoT & how does it impact our lives and wellbeing? What are the potential risks to be aware of & where could this technology lead us in the future? Look no further – we're here to educate you on all things IoT.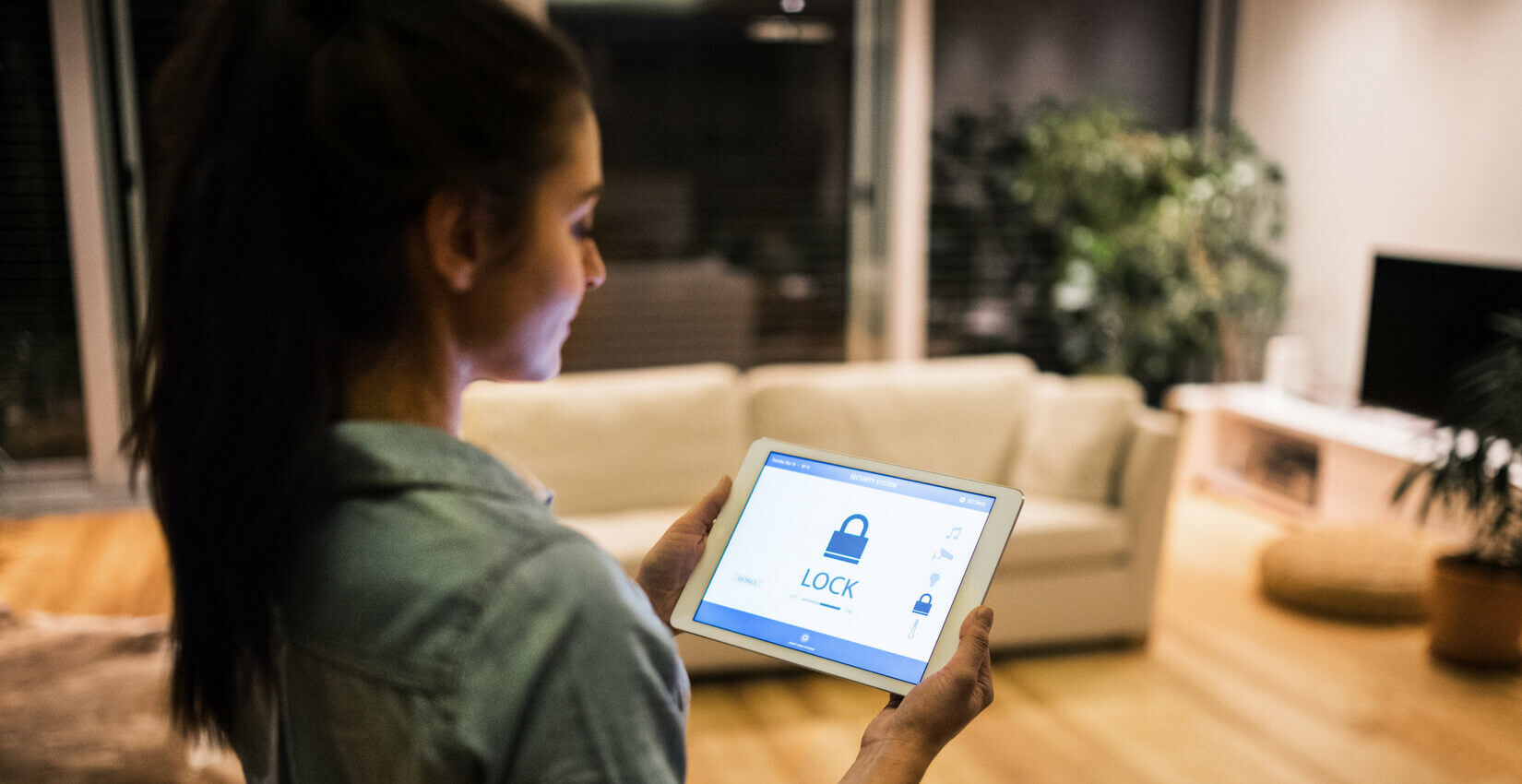 Older Days…
If we start thinking about it, it was not really so long ago that, when we wanted to connect to the network on our computers (which was the only way to do it), we had to wait until the phone line was free to use, enter our username and password, and prepare to hear that horrible squeaky sound of access. And a few minutes later, if everything went well, we breathed with relief when we heard a robotic voice telling us that we had received an email, with the iconic English phrase "you've got mail".
The broadband connection made things much easier. We could make a phone call and be on the web at the same time, and it no longer felt like an epic conquest to do something as simple as downloading a file. The internet became faster and easier to use, and more and more people began to discover and take advantage of its significant benefits until they reached speeds that were not imagined at the beginning. In 2018, according to Speedtest, the average download speed through fixed broadband in the United States was 95.25 Mbps and the upload speed was 32.88 Mbps.
Today, most people are surprised to hear that someone do not use the Internet. Recent surveys indicate that nearly 90% of adults in the United States regularly access the network, which has transformed from a computer-specific tool to an integral feature of daily life both within & outside the home. The easy integration of the network has made it impossible to imagine modern life without it, with its influence extending to numerous aspects of our lives, from leisure to work and beyond.
Internet of Things or IoT – What is it?
By definition, the Internet of Things is "the interconnection through the Internet of computer devices integrated into everyday objects, which allows them to send and receive data." The Internet of Things (IoT) is a network that connects physical devices worldwide & enables them to collect and share data. By connecting devices to the internet or other devices, IoT allows for new functionalities such as remote control of smart items & real-time alerts & status updates. With billions of devices now interconnected, IoT is transforming the way we live, work & interact with technology.
Thanks to the wireless networks and the low cost of the new processors, it is possible that almost anything, from a smart vacuum to an autonomous vehicle, is part of the IoT. This adds a level of digital intelligence to the devices that allows them to communicate data in real-time without the participation of a human being, somehow fusing the digital world with the physical one.
What are IoT devices?
IoT devices comprise a broad spectrum of interconnected tools that operate within the smart home infrastructure, offering an unprecedented level of remote control and automation. From smart thermostats and lighting systems to security cameras & door locks, these high-tech appliances use cutting-edge technology to simplify daily tasks and enhance home security. In addition, autonomous vehicles & other innovative gadgets are also categorized as IoT devices, owing to their ability to establish direct connections with the web.
One can refer to these devices as IoT-enabled when they have direct or indirect access to the web. To guarantee the reliable & effortless integration of IoT devices within a smart home, it is crucial to hire IoT app developers with proven expertise in software development & cutting-edge IoT technology.
What role do voice assistants like Alexa or Google Assistant play?
With the proliferation of IoT devices, including smart speakers like Amazon Echo, Google Home & Apple's HomePod, integrated assistants such as Alexa, Google Assistant & Siri now have the capability to control smart home products. These companies, along with others vying for a piece of the growing smart home market, are constantly expanding & enhancing their functionality to become the ideal IoT operating system for consumers. This allows users to control a variety of devices, including lights, locks, vacuum cleaners, cameras & appliances all from one place. As these technologies continue to evolve, the possibilities for the smart home of the future are endless.
What are the risks of IoT?
However, without the hazards intrinsic in this form of technology, the advantages of IoT do not come. The first malware was launched in 2016 that proved its vulnerability. Known by Mirai's name, this malware used the default passwords and usernames to access some equipment. Changing the default information and customizing it is always recommended for these types of situations.
What happened after? The malware transformed the impacted equipment into a botnet, according to Norton Security, to enable a Distributed Denial of Service (DDoS) attack aimed at overwhelming Internet traffic websites. The attack ended up flooding one of the world's biggest website hosting businesses, causing a range of major websites and services to be interrupted for hours. This specific malware range is called "open source," which implies that anybody can change the code.
Because most IoT devices, like the antivirus of your computer, cannot have safety software installed, they may be susceptible to assaults. This is where your router plays a very significant part since it is fundamentally the point of internet access to your home.
While many of its connected devices cannot be protected, the router has the ability to provide protection at the point of entry and provide a certain level of security, such as password protection, firewalls and the ability to configure them to allow only certain devices to be connected to your network.
It is also very important from your end to choose your supplier and developer wisely. If the hardware of an IoT device is not up to the mark, there are chances that it can't perform with the brilliant software. More importantly, hire a developer who has a portfolio and expertise in the Internet of Things. You can always ask us questions regarding the process to adopt IoT for your home or business. Zazz is always here to help.
What is the future of IoT?
Most estimates state that, by 2025, there will be more than 21 billion (21 billion) IoT devices, and some believe the number could be even greater. As more IoT products reach the market, an increasing number of people are getting involved in the smart home trend, and therefore, the expectation that household items can connect to Wi-Fi is already part of almost any decision when buying a new product.
But independent consumers will not be the only ones who will use IoT devices. Cities and businesses will increasingly adopt smart technologies to save time and money. That means that cities will be able to automate, manage remotely, and collect data through visitor kiosks, surveillance systems with video cameras, bike rental stations and taxis, and an increasing number of functions that are already being deployed in several smart cities in the United States and in other cities globally.
Report ensures that IoT will dominate business sectors
According to a recent Microsoft report, IoT (Internet of Things) will be utilized by 94% of companies worldwide by the end of 2021. The survey further demonstrated that the implementation of IoT has become a crucial part of diverse sectors like manufacturing, commerce, transportation & healthcare, including Government agencies.
The report mentioned that the adoption of IoT will continue to rise with a projected increase of 9 points over the next two years. This exponential growth in IoT adoption presents an enormous opportunity for businesses to leverage this technology for their benefit. For effective IoT integration, companies can seek assistance from a reliable IoT app development company. Moreover, according to Windows Central, Microsoft hired Hypothesis Group to carry out the investigation during the first half of 2019, and the data comes from a 20-minute online survey with more than 3,000 executive representatives of companies globally, focusing on the United States, the United Kingdom, Germany, France, China, and Japan.