Here is the list of the best Android apps from the U.K. Have an excellent app idea, but struggling to find a leading U.K. mobile app development company? We are here to help you find suitable android app development companies in UK that can offer a perfect Android app development solution.
The list of the best Android app development companies in the U.K. has been prepared. So, turn your app idea into reality by choosing the right company from the menu below of the top Android developers in the U.K.: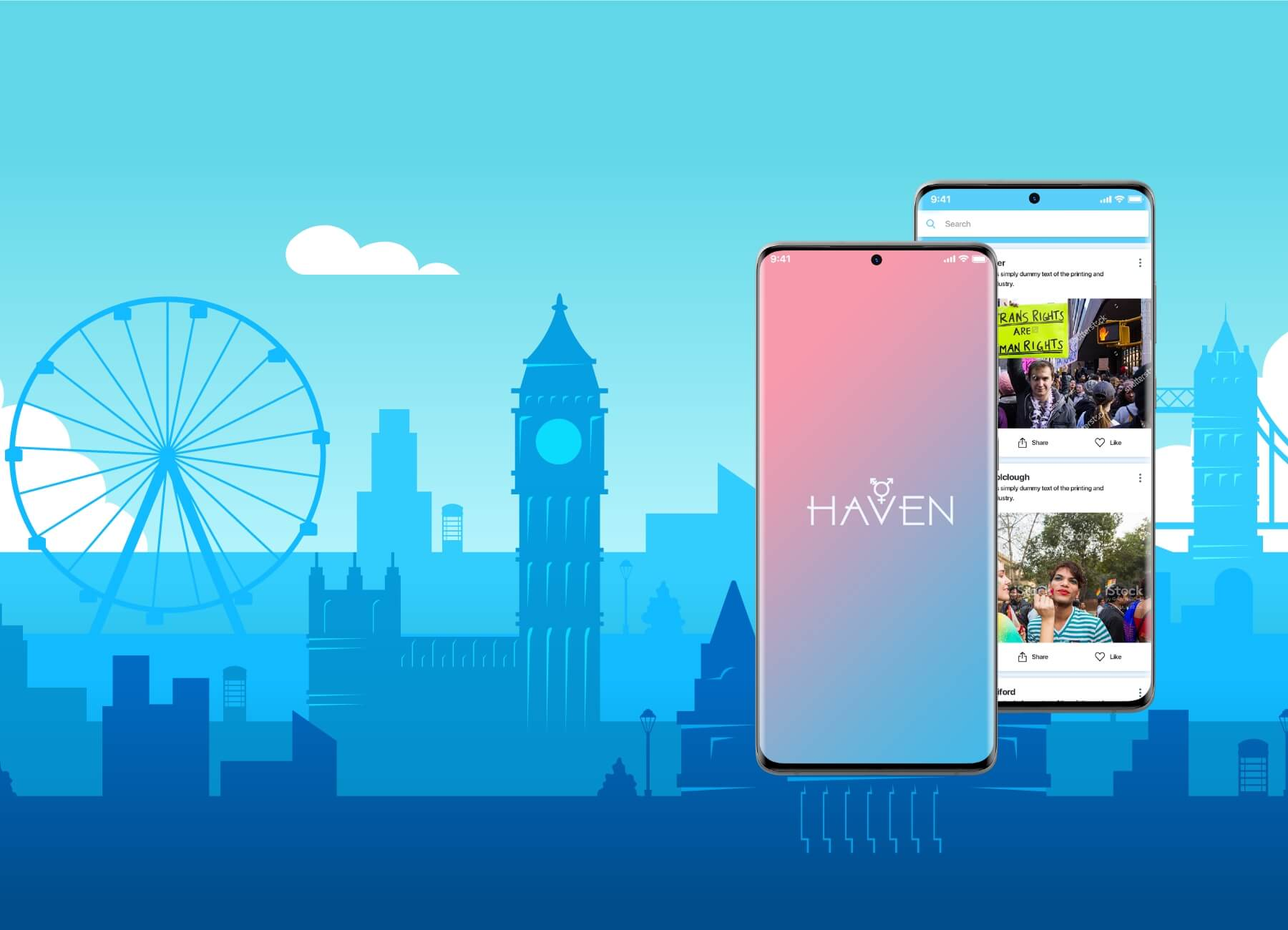 How to Choose Top Android Developers in the U.K.?
There are a few things to know before hiring the best Android app development company:
Check out the company's portfolio – not just to see how many apps they've built and how successful they've been, but also to see what industries they've worked in.
Two Prime sections: the research you can do on your own and the mobile application developer interview phase. You will explore your skills and experience as you try to understand your business and your application.
Recommendations: Ask other people in your industry who have released successful applications to recommend a developer, or find out who created the most successful applications if there is an industry benchmark.
List of Top 10 Android App Development Company in UK
Mobile app development company Zazz has offices in the USA, UK, and worldwide. The team of 50+ employees specializes in iOS and Android app development and offers UX/UI design, I.T. strategy consulting, and web development. Founded in 2012, they mainly work with small businesses and startups.
2. AppStudio
AppStudio is a digital firm founded in 2009 run by a team of more than 50 professional Android developers. The company lends its expertise in web design, UX/UI design, and app development to clients ranging from startups to large companies. Moreover, they serve in various industries, such as advertising, media, and consumer products.
3. Digiruu
Founded in 2016, Digiruu is a global software consultancy of 10+ specializing in multi-platform software and device innovation. Headquartered in U.K. with other offices across continents. Their team designs and develops Android app solutions that prepare agencies for the future.
4. Zudu
Zudu Software is a leading android App developers in UK and has an additional office in Hampshire, England. Founded in 2016, the team of 50 expertise in custom software development, android app development, and web development. Engagement options include fixed-cost and dedicated development teams.
5. Apadmi
Apadmi is an android app and digital development agency championing technology for products across the U.K. since 2009. They collaborate with international organizations and exciting startups to deliver digital solutions, whether for a website, Alexa Skill, or mobile app.
6. 3 Sided Cube
3 SIDED CUBE is a mobile technology group of more than 100 members specializing in application development, IoT, and consulting for big data, B.I. and I.S. Founded in 2009 and based in the U.K., with many offices in London, Washington, and D.C. Their team stands out for helping organizations use technology to achieve a competitive advantage.
7. The Distance App Developers
The Distance App Developers is a digital agency founded in 2009. Based in London, they have other offices in New York and the U.K. The team of 24 specializes in web development and android app development. The company usually serves clients of medium-sized companies.
8. Zudu
Zudu is a android app development company based in Dundee, UK, with an additional office in the UK, London, and Edinburgh. Founded in 2014, the 9 specializes in mobile app development, UX / UI design, and app management and support. Plus, they work with mid-market clients in the advertising and marketing, business services, and education industries.
9. Waracle
Waracle is a team of over 150 web and android application developers with offices in London, Glasgow, Edinburgh, and Dundee. This award-winning team has been creating digital solutions for startups and companies since 2007.
10. Intelivita
Intelivita is a digital product specialist in the U.K. with offices in UK and India. Founded in 2012, the company has more than 100 employees who provide high-performance applications for android, artificial intelligence, web and mobile applications, and voice.
How Much Android App Development in U.K. Costs?
Worldwide, the price of developing a mobile application for Android is around $ 20,000. The U.K. has some of the best app developers globally, so costs can be close to the world average.
According to this app development pricing calculator, a single platform app could cost £ 30,000, while a two platform app can go as high as £ 40,000 +. These costs are calculated to develop an application, with a multilingual interface, a user account, in-application purchases, and a custom user interface design.
The amount a developer charges per hour is also close to world highs. The high price is quality: not only are some of the best application developers in the world here, but many American companies have offices here; Although technically not from the U.K., they operate in the territory and increase the average.
What's next?
Finding the perfect mobile app development company in the UK requires a potential app client to unlock researchers. To help UK app entrepreneurs with purchasing decisions, we have put together a list of the top 10 best android app development company in UK. To measure the performance of each UK mobile app development company, we use its unique research process.
Our research methodology consists of careful analysis of critical parameters such as company market penetration, submitted Android & iPhone application projects, experience in mobile application development, etc. As per our research, the top 10 android app development company in UK provide exceptional service in application development.
Anyone looking for Android application development services should glance over our list to find a list of UK app developers.
The Footnote
Due to the advancement of technology and the massive growth in the use of smartphones, the development of mobile applications becomes one of the most emerging fields for companies. There are several major Android app development companies in the U.K. Before we go with any company, we have to take our ideas into account and go with the company that works with our concept and according to our requirements. The best Android developer company always sees its growth with the growth of the customer.
If you need any help or want to develop an innovative mobile application, then contact us. Our professionals would like to assist you with the best of their knowledge.
Also Read
Step by Step Guide to Convert an Android & iOS App to React Native
Google's Project Zero For Sophisticated Windows & Android Hacking Operation
Qualcomm & Google Pledge To Provide 4 Years Of Guaranteed Android Updates
A Guide To Android Parental Control and Available Options
Redefine Mobile Applications by Features of Android 11