With steadily uplifting mobile app usage and surprisingly enlarging the number of Android user-base, every modern business owner seems to ensure their market expansion by leveraging Android app Development. Entrepreneur efforts lacking the right strategic approach, marketing tactics, and user-driven concepts, end up with no sound results. Thereby, an end-to-end guide to Android app development is required to perceive and implement things ensuring app success.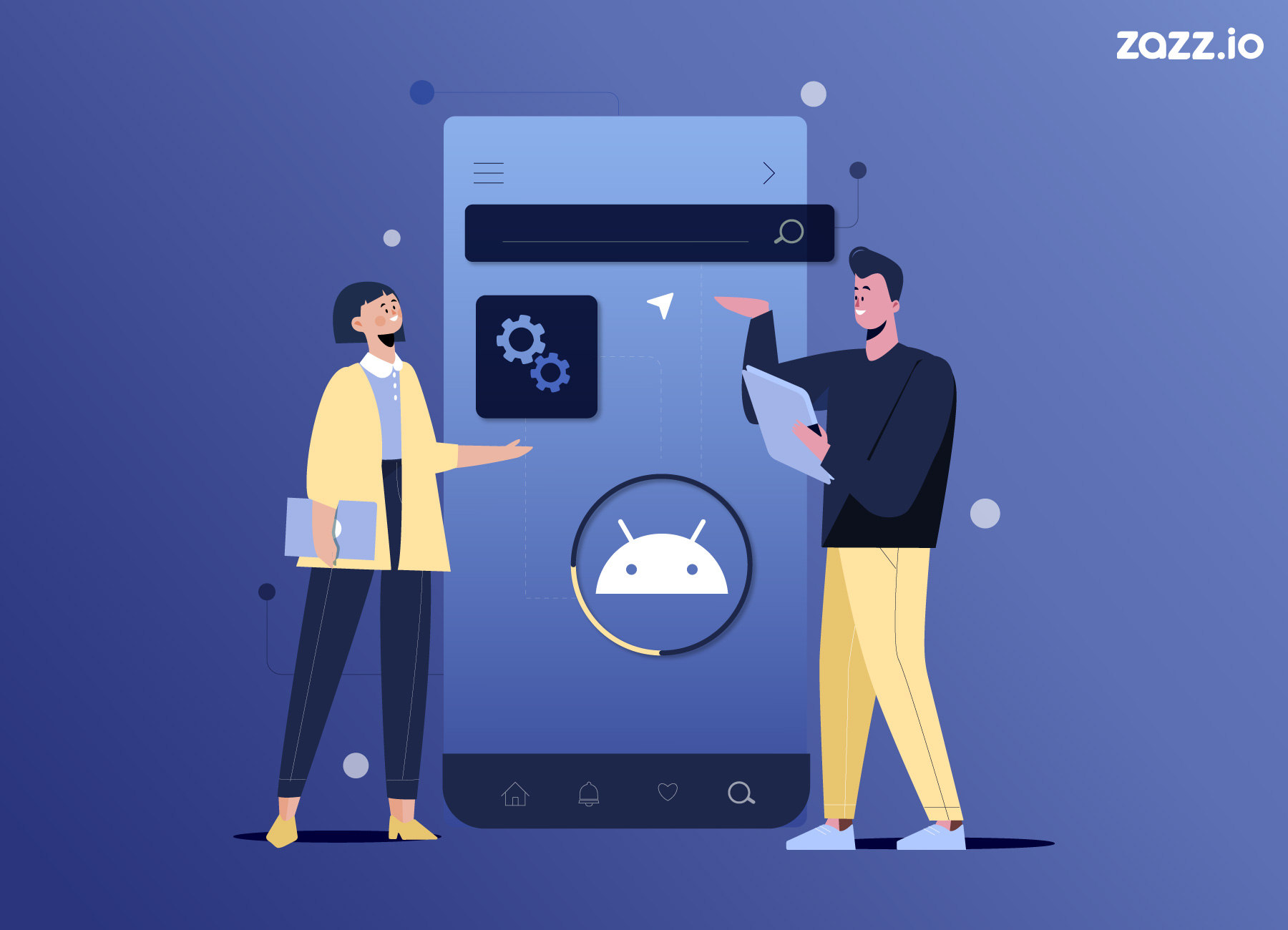 Android apps enable brands to serve better exposure to their products and services as well as impact their customer retention strategy. A single strategic lack can downgrade their entire app success campaign. Supporting this statement, here is a complete guide to Android app development for beginners or startups to impact and drive productive results.
According to Statista, a continuous lope for app uploads can be seen on Google Play Store from the year 2009 to 2020. So, you can see, the app development market has been increasing and affecting the overall worldwide market. Considering these statistics, it becomes crucial to know and adopt an end-to-end Android application development strategy helping you to ensure market success rather than increasing the number of app count on the Play Store.
Step By Step Guide To Develop An Android App
Validate Your App Idea
Initially, you need to come up with an app idea reinforcing your brand values and affecting your business structure not just fulfilling the short-term goals, instead, satisfying the long-term market sustainability for your product or brand values.
Make sure that you are performing appropriate market research, competitor analysis, and investment & budgeting algorithms so as to ensure effective market penetration simplifying your productive growth along with a futuristic approach.
Initiate With MVP Structure
Instead of implementing entire features, functionality, or navigation in one go; start with MVP (Minimum Viable Product). Squeeze and determine the very basic features for your app and try to roll out the market with these minimum probable features. After analyzing the market for the next few months, come up with revolutionary app functionality and extend your app capabilities to ensure productive performance ahead. 
As you have already stepped with your brand out in the market with MVP design, now, you are vigilant about what sort of features work for your app, what do not, and what should be imbibed further. Hence, implement accordingly.
This will rescue your cost and help you to survive with the minimum possible investment. Once your app is ready to boom in the market, extend your app capability targeting your user base, geo-locations, and market trends. To develop and successfully launch an MVP design, you need to take recourse of a proficient Android application development company.
User Engagement Is A Must-Have Deal
Your business is nothing without your users. Hence, deep dive to know your targeted users. For instance, their age group, gender, and personalized adaptability, etc., and wisely work toward bringing the app flow toward simplifying your user navigation and satisfying your users'/customers' anticipations.
Know Your Competitors
Half of your efforts are done when you come up with your competitors' list. Understand how your competitors are evolving and what distinct strategies they are leveraging. Keep these factors in mind while approaching an Mobile app development company to deploy your app idea. This helps brands to craft a sustainable path across the market they are willing to target.
Introducing the app in the brutally competitive market is a quite daunting task, but getting vigilant about your competitors can help businesses to optimize strategic and scalable growth, and applying the potential gained experience while being engaged with the development team can help to deploy the app which is highly productive, market sustainable, and revenue-generating.
Hire Dedicated Android App Developers
A dedicated step-by-step Android app guide is required when it comes to developing and deploying the business app with maximum potential efficiency. Once you are ready with all the above-enlisted potentials, you need to seek a mobile app development company equipped with passionate Android app developers, Designing maniacs, and Quality Analysts like Zazz. Consult experts at Zazz to develop immensely productive, user-engaging, and market-oriented apps satisfying your business context.
Summing Up!
Thus, launching your app idea without embracing effective market strategies, could not be a fruitful deal for your business. A strategic guide can help you indeed to create an innovative and productive app for your business maximizing revenue outcomes.
Also Read:
Top 8 Benefits of Cloud Computing for All Business Sectors