Dallas offers the most sublime technologies such as AI and decentralized crypto currencies and Ethereum has its roots in Dallas. This ginormous tech boom has therefore resulted in a greater number of software development companies and mobile app development companies in Dallas.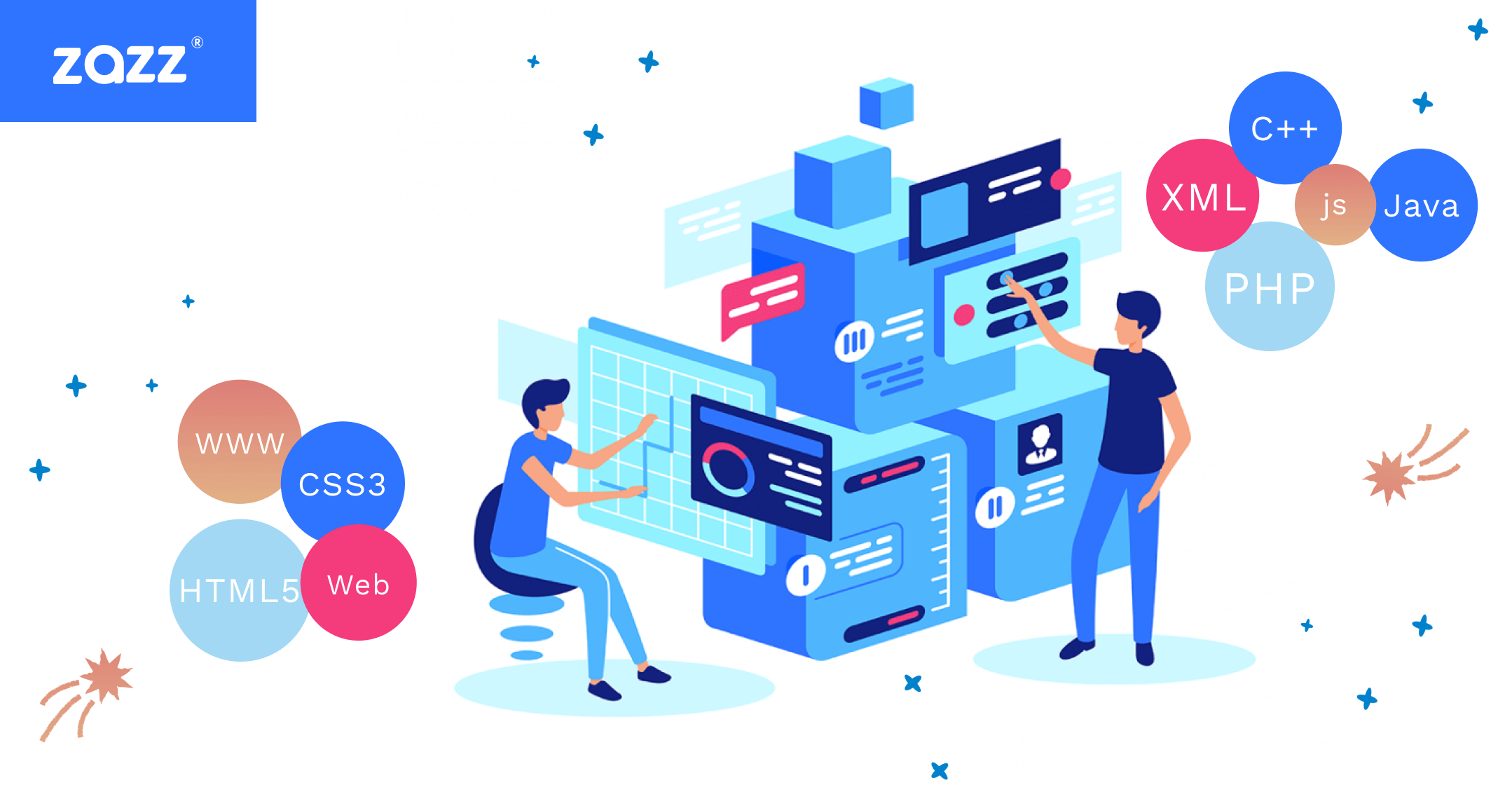 However having that said, it is quite baffling and mind-boggling for entrepreneurs and businesses to narrow down and zero in on the best mobile application development companies in Dallas. This can indeed be quite a Herculean task, but I would like to enlighten my readers with regards to some of the finest and top mobile application development companies in Dallas.
List of Top 10 Mobile App Development Companies in Dallas | App Developers in Dallas
Zazz stands tall as one of the finest mobile app developers in Dallas, Texas. They design absolutely brilliant and feature-rich apps using agile technology and frameworks in order to deliver meaningful, substantial and interactive experiences to the end user. Zazz works with businesses of all sizes and offers bespoke solutions that add value and inject growth to a business. The organisation has also worked with innumerable government agencies, VC backed start-ups and the renowned Fortune 500 companies, so rest assured, Zazz is your go to destination, should you wish to get your very own business mobile app.
AppStudio is a renowned and award-winning full-service mobile application development company in Dallas. They offer an array of the most non pareil services ranging from Native iOS Development (Swift), Native Android Development, React Native app development company, Software and Unity Game Development. This tech company has so far collaborated with some of the most illustrious businesses, start-ups and mid sized firms across various different industry verticals. AppStudio has designed robust and dynamic apps for businesses ranging from Health Care & Finance to Trucking Apps, Gaming Apps and On Demand App Development Services. AppStudio boasts of the finest mobile application developers in Dallas and they create feature-rich apps, keeping the end-user in mind. Some of their services consist of strategic consulting, UI/UX design services, development, Quality Assurance and maintenance.
Established in 2001, Big Nerd Ranch has slogged hard to carve a niche for itself in the app development domain. It is one of the best app development companies in Dallas. They boast of a large team of engineers, designers, and project strategists. Also these guys develop some of the most wondrous end to end solutions harnessing the latest and the most agile technologies.
The BHW Group is a mobile application development company based in Dallas that focuses on creating sustainable apps. They use data-driven design methods to create apps that are effective and user-friendly. Their team of experts offers a wide range of services, including mobile application development, website design, and marketing.
Airdev is a pioneer app development agency in Dallas that offers the unique no-code development. They assist companies of all sizes to launch robust software products in the most cost-effective and time-efficient manner.
Brainhub is a renowned app development company in Dallas. The company builds robust and long lasting digital products using state of the art agile technology and frameworks. Also the company has a squad of the most talented mobile application developers who put in their heart and soul to help businesses scale heights.
Unique Software Development is a renowned mobile app developers in Dallas, TX. They also have their offices in Athens, and Greece and they endeavour to revolutionise the world with their dynamic and feature-rich digital products.
ScienceSoft is an IT consulting and software and app development company in Dallas that holds a whopping 32 years of experience in this realm. They boast of an array of crème de la crème clients such as IBM, eBay, Viber, Robert Half, PerkinElmer and Ford Motor Company etc. ScienceSoft caters to a wide array of industries and has a team of over 700+ exceptionally talented employees.
AppVerticals is a app development company in Dallas. These mobile app developers in Dallas provide both Android and iOS app development services and boasts of clients from across the globe. They endeavour to deliver top-notch and a one of its kind user experience and they are thus considered the top mobile application development companies in Dallas.
App Maisters offers an array of services and is a renowned mobile application development company in Dallas. It has clients from the government, manufacturing, healthcare and entertainment industries. App Maisters provides services such as social network, geo-service, messenger, enterprise mobile, and smart device application creation. App Maisters has been operating for about a decade and they produce the finest enterprise blockchain solutions via Corda and Hyperledger.
Benefits of Hiring Mobile App Development Services:
1. Customer loyalty:
Company owners can offer online coupons, discounts and deals, thus helping ameliorate customer purchases and also creating a sense of brand loyalty.
2. Brand value:
Mobile apps greatly impact brand awareness and this is thus a sine qua non for businesses who wish to carve a niche and make an identity for themselves.
3. Brand Visibility:
Mobile applications aid businesses by making consumers aware about a distinct brand and this thus aids businesses.
4. Customer Base:
Mobile applications help businesses create a loyal customer base that keeps expanding exponentially and this in turn helps grow business.
5. Customer Reach:
Mobile applications are the ultimate shortcut for businesses to reach out to their customers with the latest updates, marketing messages and promotional rewards. A mobile app is assiduously configured to cater to all the needs of a business, thus helping it grow and scale to heights.
Our App developers have revolutionized the digital space with an array of the finest and most excellent mobile services. We stand tall as the fastest growing iOS and Android mobile application development company. Our developers build supremely immersive, futuristic and feature rich mobile apps that help keep your end users engrossed for hours at a stretch. We put in our heart and soul and ensure to leverage the most latest and agile technologies to build dynamic mobile apps. So if you are keen on having your very own business app, then connect with us today. We ensure to turn your idea into a robust, end-to-end solution, thereby helping you accelerate and scale your business.
Frequently Asked Questions
How much does it cost to work with a Dallas developer to create an app?
Depending on the vendor, the hourly pricing can range from around $25 to over $200. You can find the Dallas tech companies that meet your financial requirements inside this range.
How much does outsourcing a mobile app cost?
The price of outsourcing a mobile app can range from $10,000 to more than $100,000 per project, depending on the vendor, the complexity, and the number of features.
What is the average pricing for crafting a mobile application?
If you currently have a fully functional in-house team of developers, developing an app in-house may be cheaper. If not, outsourcing is advised because you'll save money on taxes, hiring, benefits, etc. A mobile app can cost anywhere from $10,000 to more than $100,000 per project.