Technology evolves at an extraordinary speed, computers, medical equipment, and software do not stay the same for a long time. While the primary focus of a health professional is to offer a quality service, time should be taken to keep up to date with technology.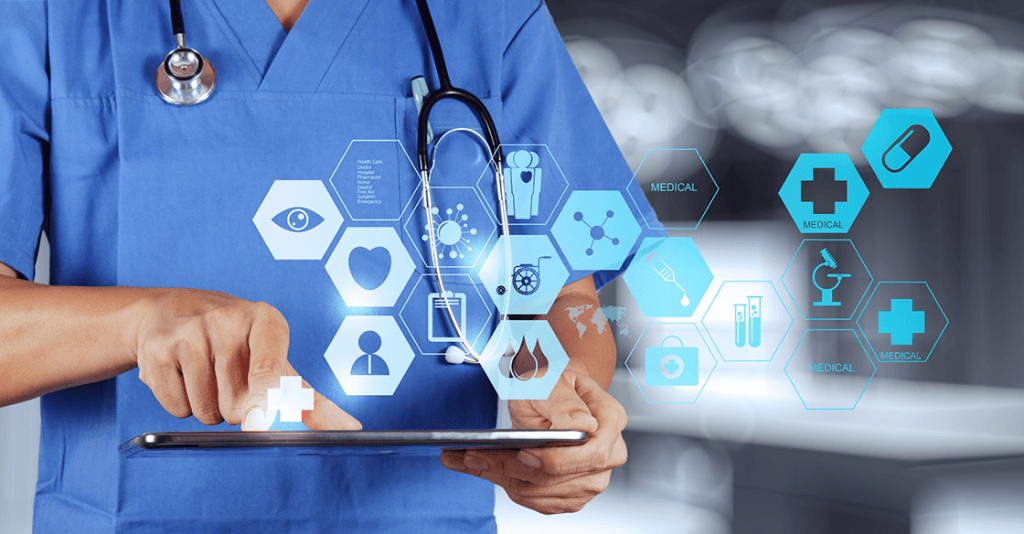 A medical practice that does not incorporate computerization runs the risk of alienating patients and getting fewer employees, and today nobody wants to work with paper when they can use computers to do more efficient work.
Proper management is essential for clinics to carry out their work and offer a quality service to the patient. The area of administration, accounting or the suppliers themselves will benefit from having this more developed service. The health and clinical management software of AppStudio has numerous advantages for hospitals to be managed more efficiently.
The day-to-day medical centers can be full of problems for both the clinic staff and the patient himself. That if the hematology report has been lost again, that if the invoice numbers do not add up, that if there is a real disaster with the hours … All these problems will be avoided with the help of proper software for the healthcare sector.
Customizable software advantages
The clinic management software has the peculiarity of being configurable, so it can be easily adapted to any medical scenario, thus being the best dental clinic program on the market, since it has a digital manager designed especially for the dental sector, so you do not need to install base models to fit the characteristics of the clinic. In this way, you can enjoy the following advantages:
Secure and ample storage for medical records. Because the software is managed from the cloud, the storage capacity is quite wide, so you can save hundreds of patient stories without taking up any physical space. Also, it cannot be damaged or lost thanks to the security systems established for the program. You will also have access to any of them in just seconds.
You will have a bulletin board and agendas. These can be used privately or publicly for the management of staff activities because it allows activating alarms to make announcements and notifications.
Cash management and accounting. All the entries and exits that are made in the clinic are automatically registered, so it will be very difficult to produce carelessness in the final accounts. Also, payments to suppliers, bonuses, among others can be included.
Warehouse Control. Each movement of products and equipment made in the clinic will be registered in the software, so you can have your store updated and know exactly what you have in stock.
Financial statement analysis. Monthly you can assess the progress of the clinic through financial balances, individual and area productivity, etc.
Automatic Marketing. The program can be configured to send notifications, reminders, and promotions to customers through a text message or e-mail.
No doubt having such software will only increase the productivity and effectiveness of the services of a clinic, since professionals will have less paperwork at hand and more time to care for their patients.
Advantages of using medical software
Better experience for the patient
Computer programs make things easier for patients, who can, for example, make an appointment online or even be evaluated or monitored in the first instance by videoconferencing, avoiding unnecessary displacements.
The medical software also allows for faster patient registration and less paperwork for all parties. On the other hand, billing through a program presents fewer complications for patients, since you can send them an email automatically with the option to click to pay their bill.
Best organization
Without a good organization of medical appointments, your clinic can lose money and even patients. An agenda system solves those root problems, avoiding overlapping appointments and sending reminders to patients.
On the other hand, the best way to avoid the exhaustion of doctors is to carefully manage the number of patients they should see on a given day, something within the reach of any management program in the market.
Better clinical history management
Electronic medical records are safer and more comfortable than traditional paper records. As the head of the clinic, you can establish rules about which employees can access what types of patient data and even control who can add or modify the information.
Although you still have to perform periodic audits of your system to see if there are unauthorized attempts to look at patient records, with the computerized medical history you can block unauthorized visitors, which is not easy when the records consist of paper stored in a file cabinet.
Improve billing
Performing basic billing tasks is much more difficult when you use a paper system or some type of generic billing application designed for any office (and not for doctors).
In contrast, a medical billing system helps providers manage collections, generate personalized financial reports and produce detailed bills for patients.
No installation
The software that works in the cloud does not need to be installed on all the computers on which it will be used, but it is hosted on the internet and is therefore accessible from any device connected to the Network (computers, mobile phones, tablets …).
Total accessibility
The cloud is accessible every day and at all times and, as if that were not enough, from anywhere in the world (provided there is an internet connection). That means that in practice you can keep an eye on your clinic even outside it.
Greater security
With the desktop software, if the computer where the application was installed suffered some mishap, in many cases all data was lost. Something like that is very difficult to happen to work in the cloud because the security is much greater (for example, there are several servers to prevent the fall of one of them means the fall of the service).
Also Read: An Exhaustive Guidebook for Developing a Telemedicine App
Independence
Independence of any computer. If we talk about a desktop application that is installed only on one of the office computers, if that computer has problems, the application cannot be used. On the other hand, with the software in the cloud, the failure of a single computer does not prevent the use of the application. With the software in the cloud, the updates are automatic.
Lower maintenance
The desktop software ends up becoming obsolete after a while and it is necessary to update it; a process that can cause the clinic to paralyze its operation during the time it takes to install the new version.
Save costs thanks to the online management
The online management not only allows you to effectively solve the daily operation of your clinic, besides, thanks to its many financial functions, but it also helps you save, avoiding unnecessary expenses.
For a medical clinic, it is important to optimize your budget, with the financial functions and tools for stock management, providers and pending payments, you can save costs daily.
The economic advantages of an online manager
Working with a global tool like AppStudio has a consequence for the obvious savings, and you don't need to invest in more systems. For a very small fee, you have everything you need to make your medical center fully functional.
Payment Management
Payment management and control saves a lot of money, both in the short and long term. With the medical software, you have a personal account for each client, which not only contains exclusively medical data, you can also check the current status of payments, due dates, the current status of funded treatments, etc.
Stock control and suppliers
Many of the unnecessary expenses that occur in a medical clinic are related to poor stock management. With customized software, you will know at all times the real state of your store, it's content and the characteristics of the medical products you store.
Another advantage when managing stock is the control of suppliers, a task that you can develop completely with the medical software.
Financial modules
On a technical level, the medical software's financial tools are designed to completely control your box, as well as any of the financial aspects that affect your clinic. If you are looking for a method to save on the management of your health clinic, the financial functions Cloud will help you to achieve it, also, it is not necessary to have extensive financial knowledge for its management.
Marketing
Direct marketing allows us to customize advertising campaigns, besides, it offers very effective and profitable communication channels.
Waiting room management
The waiting room and everything that happens in this space are also regulated by the European Data Protection Regulation. The software manager not only allows you to expedite the management of the waiting room, but it is also adapted so that you comply with all the conditions that regulate the medical waiting rooms.
The management of the waiting room should expedite consultations, organize patients and adapt to clinical triage.
Medical software's agendas allow you to organize all general and personal consultations of your clinic. Each professional has a tool to fix their appointments and manage them, also, you can check the daily appointments of the entire center quickly and easily.
Clinical triage is essential when we talk about the management of waiting rooms, it refers to the management of shifts concerning clinical risk. When a person arrives at a health center and needs an urgent intervention, the triage establishes that this patient should be treated immediately, these changes in the waiting lists are very easy to manage with a software, since the information is stored in the cloud and all changes made can be viewed in real-time, even from several devices at the same time.
The GDPR and the LOPD about the organization of the waiting room. What these two laws seek is to promote privacy in waiting rooms. It is important that the medical center let patients know that several rules protect their data. Most centers have fact sheets, either on paper or in digital format, to inform patients.
In this sense, the patient signs a confidentiality contract that he is obliged to fulfill, in which it is stated that he will not be able to reveal information about the people who were waiting in the waiting room. It is also important to inform patients about the security of their data storage, with a medical software you will be complying with all the requirements established by national and community laws. As you can see, the patient has a series of rights related to privacy, and clinics also have a duty not to reveal the name of people in the waiting room.
Also Read:

Benefits of a Medical Software in Healthcare Centers and Clinics

Know Types, Trends and Technology of Healthcare Apps

How Augmented Reality is Reshaping Healthcare and Medicine?

How Custom Software Development is Revolutionizing Healthcare Sector
Summary
Article Name
Benefits of a Medical Software in Healthcare Centers and Clinics
Description
Technology evolves at an extraordinary speed, computers, medical equipment, and software do not stay the same for a long time. While the primary focus of a health professional is to offer a quality service, time should be taken to keep up to date with technology.
Author
Zazz
Publisher Name
Zazz
Publisher Logo