Many professional fields are trained by experiential learning methods. Pilots, armed forces, doctors, politicians, and many others. why not consider the business simulator as an option? Training people who are part of the organization taking advantage of the power of technology can open the doors to new opportunities.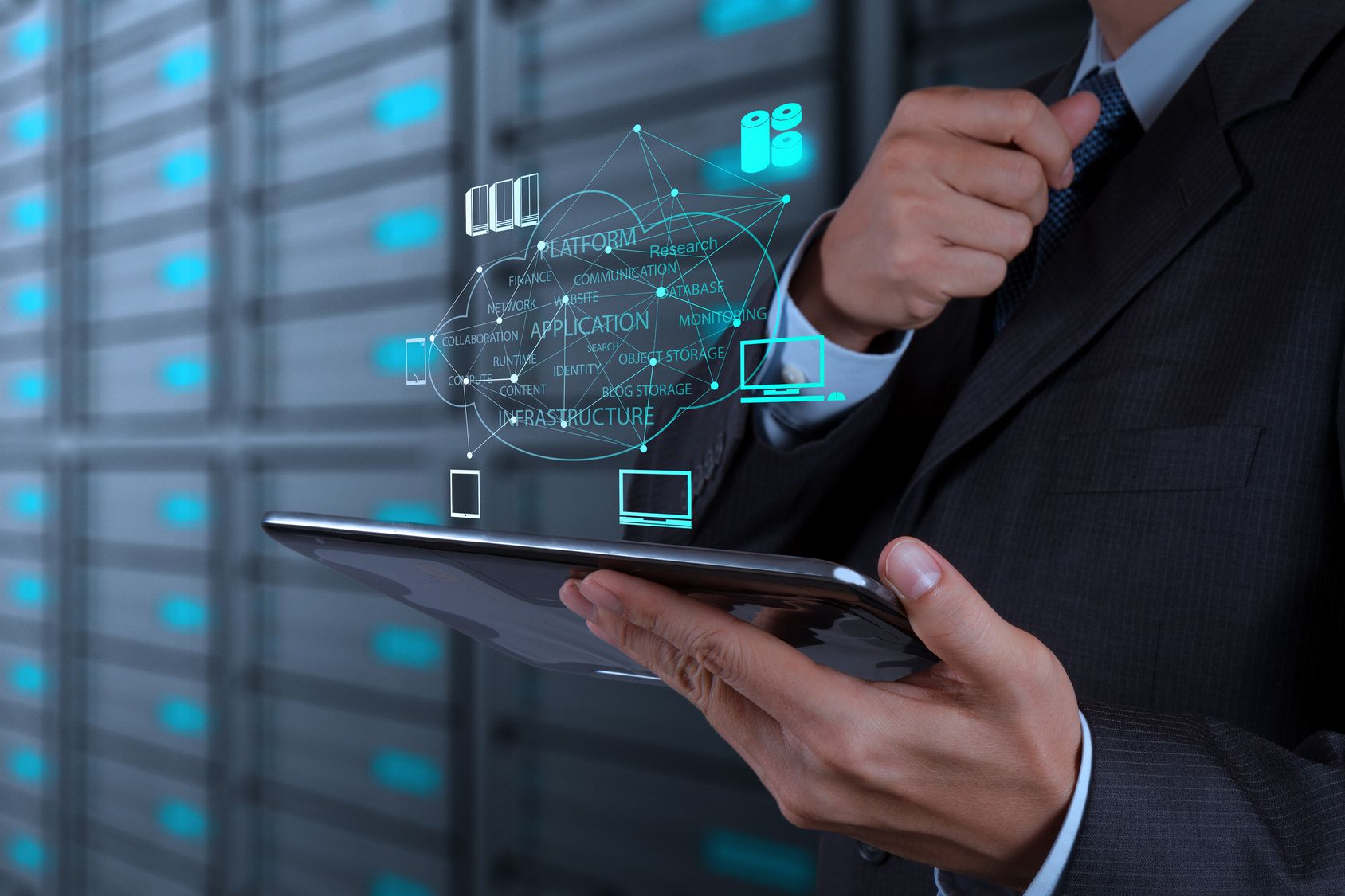 In the projection and manufacture of equipment, a useful and versatile tool is the digital simulation of physical tests, which allows knowing the capabilities and scopes of the materials used. It could be an analysis system that can predict air flows inside a room, optimizing efficiency in air conditioning equipment.
The increasing demands of customers in the industries that are served in the country have led to the search for new processes to reduce production, delivery, and quality testing times on the products that are marketed; Therefore, digital simulations are presented as an effective alternative to face the challenges imposed by the market, reducing costs in the production of physical prototypes for testing and delivering reliable results that guarantee the quality of products that are subjected to strict digital tests.
One of the main strategies that have allowed the acceptance of digital simulation was to democratize access to technology, making it more accessible concerning price, giving an opening for companies that make products such as circuits or mechanical parts and destroying the dividing line with the aerospace and automotive industries.
One of the biggest advantages of this type of system is the flexibility they present since simulation tools can be used to predict the fluid in a pipe, as well as to model the incidence of air conditioning in a room or the effect of Stream of water in a river. "Technology is a wild card that fits what you need to do or simulate; if it is something more mechanical, a tool is used, if it is something more fluid, another is used, but it can be the same tool that is required to simulate the aerodynamics of a car or to predict the temperature of a room by the air conditioning", says an expert.
An example of the versatility that characterizes such systems was the implementation of a simulation carried out in the latest edition of the most important football game in the world, the Superbowl. Autodesk conducted a simulation to determine how the air would behave inside the stadium, to estimate its influence on the trajectories of the ball. This is an example of how it is possible to apply a technology both in a spoiler, as in a pipe, a conditioned room or the air inside a stadium.
Moreover, its implementation has also involved some cultural challenges. The obstacle lies in deciding to implement the technology. As people don't see it, they don't feel it. Culturally it has been difficult for them to opt for new technology because they are only colors; It is an adoption issue that happens with all technologies. Fortunately, we are at the moment when people believe that it is necessary to adopt technologies to see their functionality and the added value they represent.
The margin of error in simulations
All simulation systems in the world have a margin of error, usually associated with the data entered. The veracity of the data immersed in the simulations is of vital importance for a correct estimate. I am not the same to make a simulation specifying that the housing is made of aluminum, that if you placed it is made of steel. The more faithful the materials you place, the truer it will be. The simulation will not fully reflect the validation of the physical prototype, but the proposal is that instead of doing 10 destructive tests on the physical product to know if it resists or not, three physical tests are done and validate the other 7 with simulations.
This type of system can be seen as an investment because it is a software that will allow us to carry out various tests while reducing the cost of producing physical prototypes. Many simulations will enable decision making digitally because the margin of error of the result could be within the accepted range for the specifications of the manufactured product.
You have a digital essay in which you can prepare the model and obtain as many validations or iterations as you wish, against a physical prototype that you can only perform a test. Also, the manufacturing times and processes involved in the elaboration of these prototypes are considerable.
The technology is very well adapted and located in the aerospace and automotive industry, which has made suppliers inclined to implement it in their processes because they need to constantly improve their delivery times. This leads to broad growth prospects for technology.
Its applications cover a wide spectrum, offering significant advantages to those sectors that require physical prototypes. The simulation software can be used in the design of new products or to refine an existing one, to ensure that the design will be able to make the specifications before manufacturing, predict and improve performance and reliability; as well as to reduce the creation of physical prototypes and tests, evaluate the different designs and materials, optimize the design and reduce the use of materials.
What is a simulation for?
Simulation: action and effect to simulate. While at the etymological level the concept of simulation is very clear, if we add new technologies to this idea we find many new possibilities that go beyond imagining specific issues.
In the process of implementing Industry 4.0 and the enabling technologies that accompany it, the simulation is presented as an ideal tool to test, know the operation of certain systems or anticipate problems. These simulation systems make it easy to know what kind of responses can be offered in certain situations, without any physical risk for humans or machines.
How is the learning experience with a business simulator?
There are several important elements to consider these learning tools:
They promote the development of more committed professionals: high levels of interaction make learning fun, increase knowledge retention and skill development is driven.
They improve the consistency of professional practice: the application of what is learned promotes consistency. By immediately implementing the new concepts learned, participants learn by doing, which supports the transfer of knowledge to work.
Eliminate risk in decision making: being an abstraction of reality, the business simulator recreates real-world experiences so that students can practice in a risk-free environment.
They help take control of a company: participants see and understand how a company works and make many different operational decisions regarding the daily issues of business strategy.
They prepare for the real world: users can practice different techniques that will help them be better prepared when they encounter similar conditions at work.
To many of us, if we are told about simulation systems, we can associate the term to the tests, for example, conducted by aviation pilots before graduating or astronauts before undertaking a space mission. If we add the new technologies to these simulation processes, we have as a result that we can do driving simulation processes, machine operation, etc.
The simulation, using computer systems, consists of applying programs in which we can check how a certain system works. It is also possible to test behaviors through this type of simulation. What is attempted through this technique is to recreate real and hypothetical systems through which one can work before bringing a product to market? Although also the simulation is valid to analyze human behaviors in certain situations.
Where does the simulation apply?
The sectors likely to have simulation systems are several. We have already explained that one of the first sectors in which these types of systems were used was aeronautics, followed by aerospace. But beyond these, we also find that these systems are used in medicine to simulate interventions before executing them successfully. The military sector is another sector that has benefited from these simulation programs to trace, for example, the missile trajectory or the orbit and position of artificial satellites.
The transport is another sector where simulation has become a very important tool. In addition to being able to establish how vehicle flows can work in certain situations. But there are also simulators applied to drive training to place students in complex situations before going on the road to avoid having any risk.
Increased Reality; The New Reality Windows
At the industrial level, we find that simulation, in the middle of Industry 4.0, has a very important function since it can facilitate decision making in a company. In this regard, industrial simulation can facilitate the prediction of the operation of certain machinery, the development of a product and how to react and solve the detection of errors in a production plant. With the specific software used for industrial simulation, the perfect environment can be recreated in a production plan and how all its components can be safely distributed.
What are the benefits of a business simulator?
Business simulations provide an interactive learning experience that requires participants to apply what they have learned during business training in a robust and risk-free environment. It is an option full of advantages, such as the following:
Attendees develop relevant skills, strengthen analytical understanding, and gain a better comprehension of business strategy and business management processes for skill development and performance improvement.
Interpretive simulations serve as a bridge between learning and real-life experience.
The business simulator allows participants to make relevant decisions in a competitive market in functions associated with roles in their company.
It is shown that students are only able to retain 5 percent of what they hear and 10 percent of what they read, but remember more than 50 percent of things they interact with.
These data configure the business simulator as an option to take into account even more, although, to get the most out of it, it will be necessary to assess which combination of levels is most recommended for multifunctional equipment and which simulation modality is best suited to the needs of the company. Today, there are many different types of business simulators that can take place in a classroom, or be virtual or customized and consist of a combined solution.
Also Read:
Summary
Article Name
Why Develop a Simulator Software for Your Organization?
Description
Many professional fields are trained by experiential learning methods. Pilots, armed forces, doctors, politicians, and many others … why not consider the business simulator as an option? Training people who are part of the organization taking advantage of the power of technology can open the doors to new opportunities.
Author
Zazz
Publisher Name
Zazz
Publisher Logo