The healthcare industry is working, and there are over 40,000 healthcare apps in the App Store alone. There are numerous mobile applications for different purposes, including data analysis, appointment booking, telemedicine, and even meditation.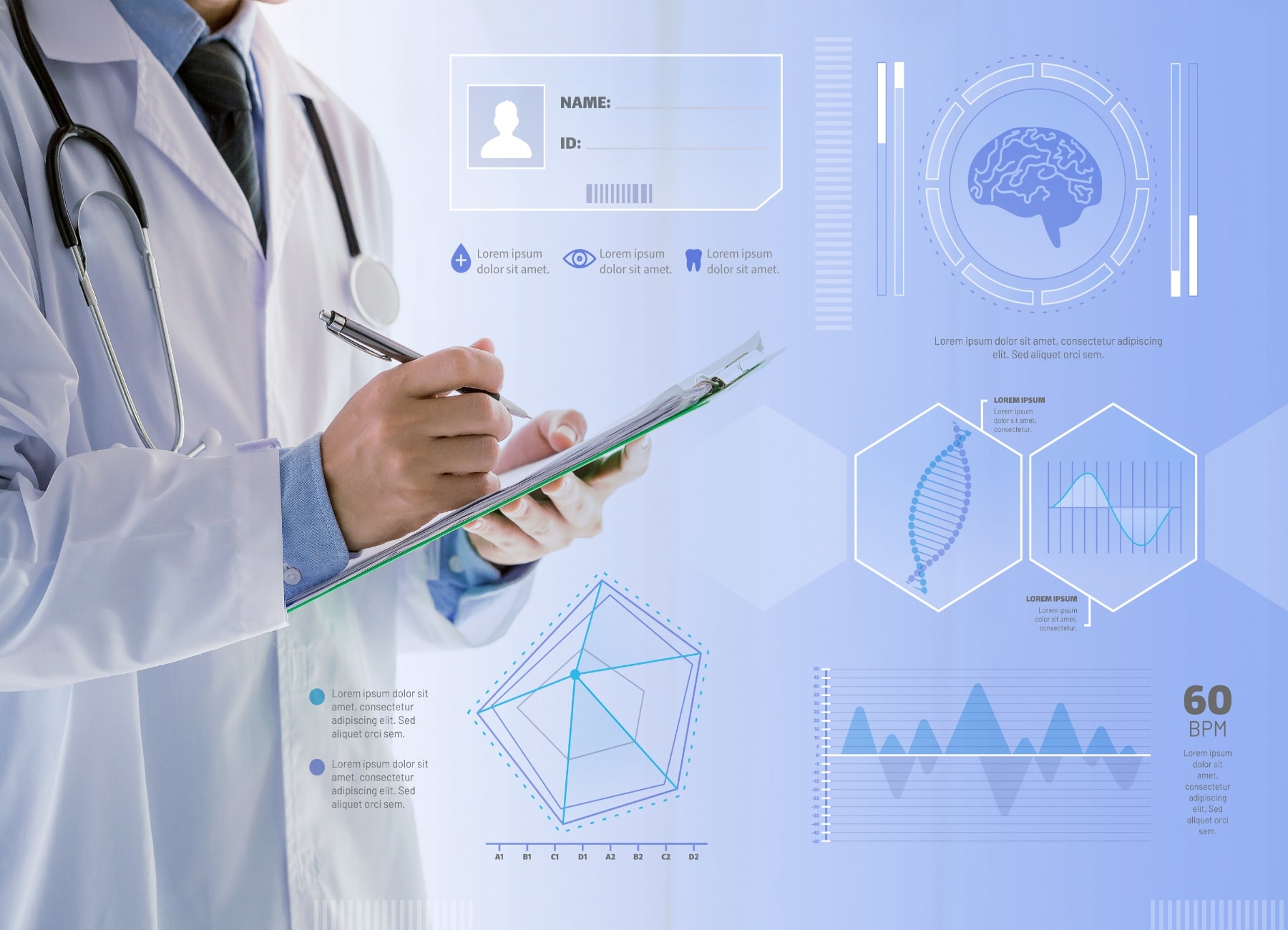 With so much diversity, you can use your device not only to track the number of calories burned but also to receive consultations from a medical specialist or predict multiple medical conditions.
If you are looking for a healthcare application idea for further healthcare application development, you are in the right place. Below, we will explain each and every part related to the development of healthcare applications.
Let us begin! Once you have reviewed all the sections, you will have a complete course of actions to follow!
Quick Glance on mHealth
mHealth is a term that denotes the use of mobile devices and wireless technologies to ensure a healthy lifestyle. Includes serious medical care. The most familiar examples for many of the mHealth technologies are the different types of healthcare applications intended to help control a user's physical condition.
The mobile health market can be divided into 2 main areas:
1. Med: In this case, it is not enough to download the application and obtain the appropriate gadget. It is often necessary to cooperate with the clinic, doctor, diagnostic centre, etc., capable of providing the user with appropriate feedback.
2. Fit: These are mHealth applications which are focused on fitness and healthy lifestyle.
Also Read: An Exhaustive Guidebook for Developing a Telemedicine App
Types of Healthcare Applications
For developing the healthcare app, Zazz has become one of the leading application development companies. On the market, there are several such developments: from the simplest, for example, appointment booking applications, to high-tech medical software.
So, in this section, you will get detailed information about the types of healthcare applications.
Mobile Healthcare Applications for Patients
Below is a list of common Mobile Healthcare apps used by individual patients and consumers:
Educational applications for patient health care (patient portals): to monitor useful information.
Mental health apps: It consists of stress relief apps, meditation apps, good sleep apps.
Reminder apps: Includes tracking apps or some healthy habits reminders.
Healthy lifestyle apps: This app includes health tests, fitness & wellness apps, cardio apps.
Health apps for women: for pregnancy, food or the monthly calendar
Monitoring applications: The application used to manage chronic conditions such as diabetes, blood pressure, cancer, etc.
Diet apps: trackers, exercise, weight loss apps.
Professional Healthcare Applications
Here, we will disclose the ideas used by Healthcare app developers in terms to provide professional solutions for doctors.
These are thematic social networks where providers and health professionals can connect, exchange knowledge, grow the professional community and interact.
These digital services help physicians monitor the health of their patients throughout the health care treatment procedure. Results from various labs and tests are listed in one place, as well as all other documentation.
To reduce the handwriting of journaling, clinics can use dating apps. Both parties, either doctor or patient, can be notified of changes in the calendar, which makes life much easier.
Benefits of Healthcare Apps Development
Here, you will get to know the top 5 advantages of developing healthcare apps by professional app developers. Let's get a quick look:
Manage the schedule with various healthcare professionals.
Possibility to book, reschedule, cancel an appointment with the doctor without any hassle.
Keep in touch with your doctor and clinic staff.
Stay up-to-date with hospital events.
Can be used for better time management for both doctors and patients.
Frequently Asked Queries By Clients:-
Q1. What are the main types of healthcare apps?
All healthcare apps can be divided into two categories, one is professional healthcare apps and patient healthcare apps. Primarily, medical applications are used for instruction, access to medical care records, diagnosis, and essentially all other internal affairs.
The other category includes apps used by patients in clinics or personal healthcare apps like meditation, exercise, weight loss apps etc.
Q2. Is there any reason behind a healthcare app failing?
Yes, there can be various reasons why an efficient healthcare app can fail. some of them are as follows:
Poor app usability
Inability to use user-friendly content and language
Development without concrete app concept
Q3. Why hire dedicated Healthcare application designers?
Hiring the best and trusted app developer is necessary. Because if you need immediate delivery of your project with absolute quality, it is a wise idea to opt for dedicated app developers who will work solely on your project and provide expected results.
Q4. What features should a Mobile application have for Healthcare?
While it completely depends on the type of medical health application, you plan to invest in. Some features can be added commonly in all types of applications. Let's have a look:
Appointment booking
Contact option
Media upload
Payment in the app
In-app messaging