Hundreds of healthcare organizations have begun to realize the benefits of custom software development. After all, generic healthcare software cannot handle the demands of a modern organization and creates operational inefficiencies that slow businesses down.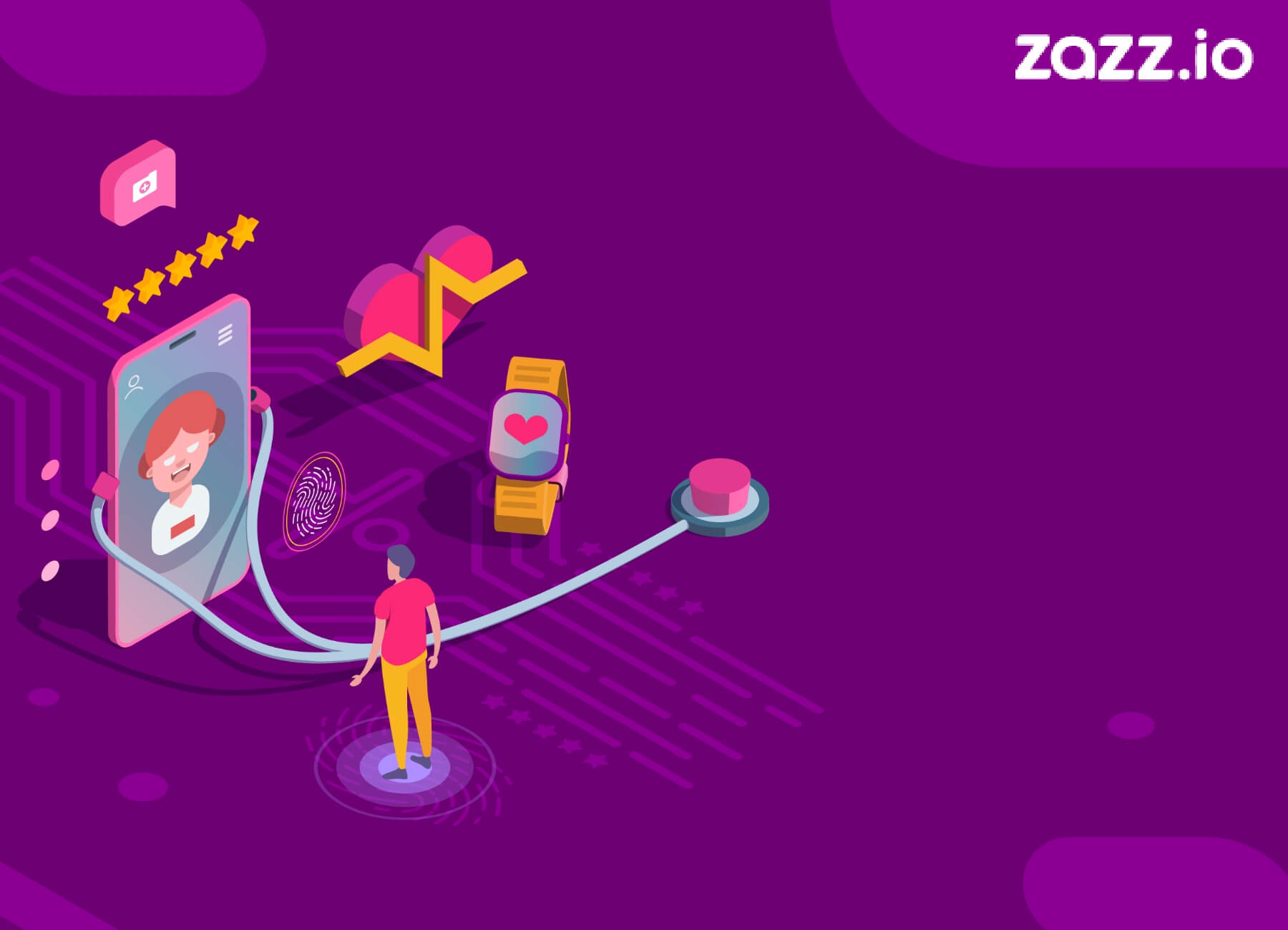 However, with software development, healthcare organizations can implement solutions that are tailored to their unique requirements. Additionally, custom software development will allow your business to easily upgrade from old and outdated legacy systems that no longer meet your needs. These are some of the main reasons how custom software development transforms healthcare industries.
What is Healthcare Software Development?
Healthcare custom software development will cover a wide range of application types. In general, however, it is described as developing knowledge-based IT services that provide decision support and advice, assistance, and input to healthcare professionals. These systems streamline and optimize the management side of operations and provide patients with a higher level of treatment.
It is necessary to remember that the development of health technologies should not aim to make decisions outside the hands of qualified human professionals. However, it will go a long way towards providing real-time assistance to certain human decision-makers, removing repetitive activities from the schedule, and simplifying patient care and administrative management.
The Impact of Global Pandemic on the Healthcare Sector
The effect of the COVID-19 pandemic has penetrated deeply into all layers of society, and the healthcare industry is also facing a shock wave. When the pandemic had initially started, a three-phase reaction had begun that had to recover and renew itself. The entire health system has been deeply affected, taking into account the state of the pandemic and the various problems it poses. Supply chain failures and the general growth of security protocols have raised concerns in the hospital industry.
Significance of Custom Software Development in the Healthcare Sector
Easy Accessibility With Multi-Platform System
The eminent companies develop software to work on platforms, including desktop computers, mobile devices, tablets, etc. If all stakeholders use uniform software in a healthcare organization, the data is synchronized. Doctors and patients are the primary stakeholders and can access the system on the go. Therefore, accelerate the inquiry process with real-time data accessibility from multiple platforms.
An Integrated System
Custom healthcare software integrates the multiple workflows your organization operates in daily. Custom software can synchronize multiple simple and complex processes, including HR, OPD, Finance etc. In one single place. Reduces stress in the workplace for all healthcare employees, allowing them to spend more time on patient care.
Improve Your Standard of Care
Custom software reshapes the traditional healthcare setup with advanced systems, automation, and cutting-edge technologies. As per a leading Android app development company, revamp all the minor processes, from managing patient appointments to storing data. By revamping old processes, custom software further adapts it to existing sanitary standards.
Improve Your Standard of Care
custom software reshapes traditional healthcare settings by digitizing with advanced systems, automation, and cutting-edge technologies. Personalization helps revamp all minor processes, from managing patient appointments to storing data.
Growth and Scalability
Electronic health / medical records keep the data of numerous patients in a secure place hosted in a cloud. This helps lower operating costs and ultimately increases the ROI of any healthcare organization. In addition, this custom software is suitable and easy to adapt for massive business growth. By selecting a provider with experience in healthcare software development delivery or a healthcare application development company, you can achieve long-term sustainability by creating a scalable solution. This also enables trouble-free operation, trouble-free maintenance and efficient work processes.
Why Outsourcing Custom Healthcare Software Development is Superior?
According to a survey, more than 70% of companies prefer to use software development outsourcing rather than in-house development. The following are the reasons:
Admittance to Global Professionals And the Latest Talent
You may be able to get in touch with professionals, especially from the healthcare system around the world. However, if you don't have many specialists in particular areas of the healthcare industry, outsourcing professionals can provide you with diversified skills and a lot of talent.
Greater Focus on Core Business Processes
When you don't have to spend time on other activities to refresh or polish your team's talent, you can devote time and energy to those activities that will truly benefit your organization. For example, when you hire app developers who are already skilled and talented for medical software development, you won't have to provide them with rounds of briefings and training as they are already far ahead of the game. Instead, you can spend this time developing essential hospital resources.
Increased Productivity and Time Savings
Outsourced professionals can also help you increase productivity in healthcare application development or website creation, which will save you time. These developers already have the necessary skills, and therefore, you will not need to spend more time on training and skills development. In addition, you won't have to waste pointless time on HR activities and practices that can be terminated in development.
Final Words
Personalization is the need of the moment in the healthcare industry. Developing custom healthcare applications can enhance any healthcare organization's existing systems and infrastructure by enhancing and enriching each point of contact with the patient. Zazz has served as a trusted technology partner for various healthcare SMBs and companies for the development of custom healthcare applications or custom healthcare software based on their requirements.
We are currently working with fortune companies to build a global digital health management platform to bring together healthcare stakeholders such as patients, hospitals, doctors, insurance providers, and caregivers under one roof. So contact us today to create sophisticated custom software solutions for your unique requirements. Our specially designed tools are sure to improve the standards of service and healthcare delivery at your institution.
Also Read: