The phenomenal advancements in technology that are regularly taking place at a lightning speed have made almost all the services available online. Nowadays there's an application for almost any and every task that one could even think of. From food delivery and dating apps to healthcare, online shopping and telemedicine apps, there is an application for almost everything available.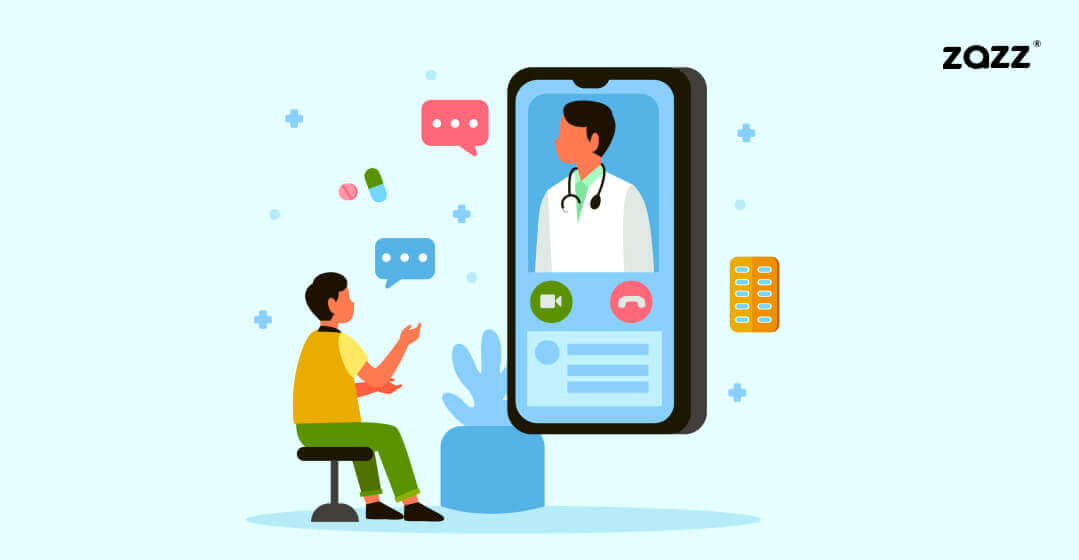 Herein it is pertinent to note that the recent Covid-19 pandemic has substantially  contributed towards the growth of the telehealth and telemedicine app development. The overall use of the telemedicine applications has increased significantly  post the pandemic, and this per se is to an extent that the use of such telemedicine applications has stabilized at around thirty right times as compared to the pre-Covid values. It is expected that the telemedicine apps market size would increase at about a CAGR  of 25.8% and the telemedicine app market would reach approximately $396 billion by the year 2027. 
Also recent industrial telemedicine software developments have led to cropping up of several more cheaper, cost-effective and easier solutions for everyone. Furthermore it is pertinent to note that during the catastrophic  pandemic, remote treatment of patients was like a blessing in disguise as it helped saved the lives of millions of people around the globe, and this per se was due to the presence of the telemedicine applications that became somewhat indispensable for us, especially in the last two to three years. This is one of the most significant reasons that a  lot of other healthcare companies are now venturing into the telemedicine app business, and are investing heavily in iOS and Android app development services to get a hands-on telehealth app, and if you too are sailing in the same boat, or if you are desirous of venturing into this telemedicine app business then here we are to your aid. 
If you are scouting for an exhaustive and detailed guide on how to make a telemedicine application and are looking for telemedicine application development solutions, then you have landed on the right page. We have curated for you a detailed step by step guide on telemedicine applications that would provide you with all the crucial requirements and pro insights on how to develop a telemedicine application.
How to Build a Telemedicine App?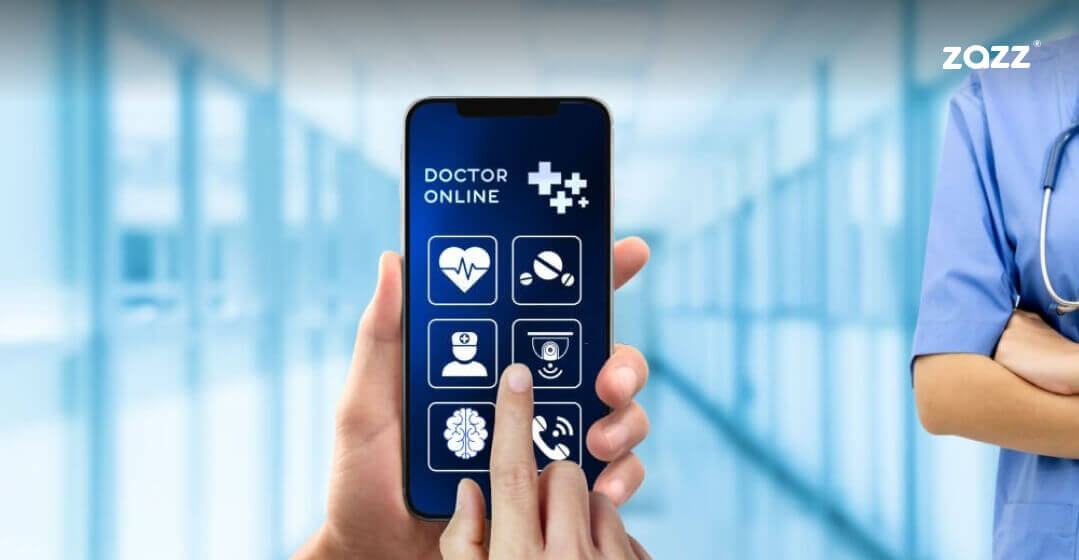 Telemedicine application development is a cakewalk, but only if you know what exactly you are planning to create. Building the best telemedicine apps might sound like a big deal, but that is so not the case, especially if an expert medical app development company is at your disposal. We have succinctly elucidated hereunder the telemedicine app development cycle in the most simplified manner and we are sure that by the end of the last step, you too would be able to create top telemedicine apps.
• Step 1 – Documentation Process
Making a detailed document that contains all your planning and the basic framework of your telemedicine app is sure a great way to begin with. Things become a lot easier when you have a comprehensive plan in place. Notifying the entire work order indeed simplifies any process, let alone creating telemedicine app development solutions. It is also evident that you would mandatorily undertake a detailed market research and analysis to build telemedicine applications for providers and consumers. So herein it is appurtenant to mention that you must record all your nitty-gritty observations and thereby identify your target audience. Make sure that you decide a meticulous strategy on how your telemedicine application would facilitate easy and smooth communication between the patients and the doctors.
• Step 2 – Jot Down All the Features that You Would Include in the Telemedicine Application
The features of a mobile app define its functionality. Therefore it is a sine qua non to have a robust and a dynamic feature list, should you wish to create the best telemedicine app.
We are an app development company with years of expertise and herein at this juncture, we would like to recommend some crucial features that you must mandatorily include in your app.
Onboarding
Hassle-Free Sign Up and Log In
Detailed Patient and Doctors Profiles
Seamless Video Consulting
Quick Medicine Delivery and Home Testing Options
Captivating Virtual Assistant
Reminders and Push Notifications
Multiple Payment Options
In-built App Calendar
• Step 3 – Estimate the Rough Cost of Your Telemedicine App Project
After you zero in on the salient features that you would like to include in your telemedicine app, you must then identify a telemedicine app development company that can clearly code the application for you.
Herein we would like to mention that we are a renowned on-demand app development company and we hold expertise in creating the best in class telemedicine application for doctors and patients. We have so far made quite a few eminent and most popular telehealth apps that have conquered the market and so should you wish to have a tele health app, then we are your ultimate go to destination as we offer the best telemedicine development solutions.
• Step 4 – UI/UX Design
It is most ideal to have a rough idea of what your telemedicine app would look like. Therefore you must hand-pick your user interface design. Primarily your telehealth app development company would prepare a mock design to give you an idea of what the ultimate tele health app would look like. Then you would be provided with a handful of templates on the basis of which you can make an appropriate decision. While the telemedicine development company should stay in touch with you during the telemedicine application creation process, you too must constantly solicit updates and keep a tab on the progress of your telemedicine app. Also do keep in mind that the template that you decide would be the ultimate template of your telemedicine app, so make sure that you take an informed decision.
• Step 5 – Testing and Debugging
Once your telemedicine app is built, then it must be thoroughly tested for any kind of unsolicited bugs that you must resolve at this stage. The testing team should meticulously ensure that all the features of your telemedicine app work seamlessly. Also only once the bugs are eliminated and all other loopholes are fixed, your telemedicine application would be ready to be deployed in the Playstore and on the Apple app store. The store must primarily approve the app that is to be available for public launch, and once your telemedicine application fulfills all the aforesaid requirements, then it would be ready for launch.
• Step 6 – Launch and Deployment
Both the launch and deployment are two distinct processes per se, albeit these two work hand in hand. The telemedicine app developer would primarily deploy the telemedicine appliation in the respective app store that is either the Apple App Store or the Google Play Store. The telemedicine app developer can test the app therein, and once the developer is satisfied with regards the functionality of the telemedicine app, then it's the time to launch the app in the market.
• Step 7 – Launch Your Telemedicine App
This is the last step of the journey and herein you need to launch your telemedicine application in the market for public use. Once the telemedicine application is launched then you must ensure to thoroughly promote your app and don't forget to solicit feedback from your telemedicine application users as it would help you work on snags, if any and thereby furnish an enhanced telemedicine app experience.
Conclusion:
Developing a robust and feature rich telemedicine application might seem a daunting task at first, especially for newbies but if you put in your best foot forward and assiduously follow all the aforementioned steps, then rest assured you'll get the best telemedicine app in the market. However if at any point in time, should you wish to avail professional help from experts then we might sound a little biased but we would like to mention that we are a renowned Android and iOS mobile app development company and we create the finest digital solutions that help businesses skyrocket to success. We create telemedicine applications and also provide on demand doctor app development solutions. So should you wish to create a robust telemedicine app, then contact us today for a free one on one consultation. Our expert developers would be at your disposal and we'll help you create the most prominent telemedicine application.
Frequently Asked Questions
1. How much does it cost to develop a telemedicine app?
Well there's no one fix price quote that we could specify herein as there are a lot of primary factors along with other ancillary considerations such as the features, UI/UX design, platform etc that we need to take into consideration before quoting a price for the development of the telemedicine app. However should you wish to get a tentative price quote then please get in touch with us.
2. How long does it take to develop a telemedicine app?
This isn't something definitive, and while we work round the corner to deliver the best in class apps at the quickest possible time, we need to take into consideration the technicalities involved before giving a precise time bracket, albeit ideally we do deliver apps within less than a month's time.
3. How effective are telemedicine apps?
Well in today's day and age, telemedicine apps are the need of the hour especially because of the Covid pandemic, that still doesn't seem to cease and individuals nowadays find it convenient to consult their doctors virtually because traveling to clinics and hospitals seems a little daunting, given the current pandemic scenario and thus telemedicine apps are used worldwide in today's times.
Also Read:
Mobile Application Developers Houston
Application Development Companies Dallas
Top App Development Companies Chicago