The virtual world is a dynamic workspace where there is absolutely no room for stagnation as it transforms and keeps changing at full throttle. Businesses thus need to pull up their socks and gear up for successfully acclimatizing in this mammoth digital ecosystem.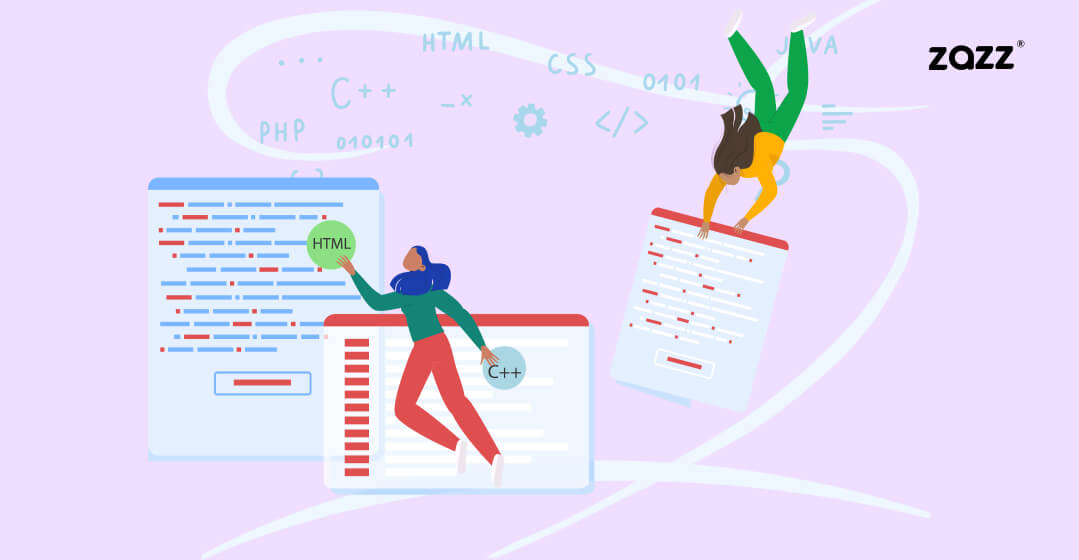 It is extremely important for businesses to be well versed in all the latest web technologies and website development trends to stay ahead of their competitors. Also, these businesses need to have that special X-factor to stand apart from all their competitors and to make their distinct mark in their specific industry. Web development trends can aid businesses do so. These trends are the ultimate succor for businesses, as a robust web design trend is all that an organization actually needs in order to scale heights.
However, there's no denying that with myriads of such trends floating in the market, it can be quite baffling for businesses to plump for certain website development technologies that may or may not work for their organization. This is thus like a double-edged sword that might enhance your exposure to all the innumerable web design trends, but on the contrary, this trial and error method could also eat up a lot of your precious time and effort.
However, to make your life easy, we have mentioned below some stellar web development trends that would indeed offer you a sure shot of success and would skyrocket your business within no time. 
So do give this blog a read and well please don't forget to thank us later as we are sure that these trends are the secret doorway to ultimate excellence and would be the catalyst to your business growth.
The Best Web Development Trends
1. Progressive Web Apps (PWAs)
PWA Web Development stands tall as one of the most eminent web development trends. It is an app per se, and it operates as a website furnishing a completely native mobile app experience. It communicates with users as a native app,, and it runs independently. 
Some of the remarkable changes that the stupendous PWA technology has brought forth for its users are as follows – 
• Offers frictionless installation
• Saves power and device storage
• Requires less support and development expenses
• Provides easy updating and maintenance
• Furnishes faster and flexible distribution
Also, it is pertinent to mention that according to Statista, around 9% of e-commerce organizations made their investments in the PWAs in 2021. Furthermore, 8% of e-commerce agencies already make use of the Progressive Web Applications, and thus this is one of the finest web development technologies that you should consider for your business.
2. Accelerated Mobile Pages (AMP)
This is also an uber-cool trend in the web development domain. The very basic concept of the AMP is to augment page functionality for retaining users. It is interesting to note that the AMP technology works along the same lines as the PWA.
AMPs are fully optimized pages that have an easy-to-use design with very basic features as compared to full-scope web products.
Furthermore, these pages are a lot more responsive and their content is not only readable but is also engrossing.
AMP is quite a new web design trend that highlights that the internet is becoming a lot more user-centric.
Also, even though we now have access to 5G internet technology, and brands prefer developing native apps to ameliorate their user experience, the AMP plug-ins assist businesses by diminishing their expenses on their UX and by easily reaching their target users. AMP is hence a fine web development trend that would sure be of great aid to your business.
3. Single Page Application (SPA)
Single Page Application is another trendy website development technology. Unlike the traditional website apps, the SPA only features a single page that primarily downloads the whole website page and then again loads all the resplendent content on the very same page.
Some of the major advantages that businesses can avail with SPAs are as follows –
• Provides offline support
• Offers easy debugging
• Renders a frictionless navigation experience
• Features quick page load with reduced bounce rate
Also, it is appurtenant to mention that according to studies made, SPAs can alone help boost the conversion rate by up to a stellar 37% and this helps businesses reach their target audiences with some compelling content. SPAs thus function as puissant catalysts that are perfect for businesses that wish to streamline their user navigation and thereby enhance their profits via quick page loading.
Herein we would like to mention that at Zazz, we provide exceptionally wonderful website design and development services. Our adroit developers create the most stunning single-page applications that boast of magnificent interface and wonderful features. Our SPAs help scale businesses through and through, and just in case you are keen on getting your very own SPA, then please don't hesitate in contacting us.  
4. AI-Powered Chatbots
AI-Powered Chatbots are undoubtedly ruling this epoxy and these chatbots are becoming even more versatile in fulfilling the distinct requirements of user behaviors by making use of natural language processing, data retrieval methods, and machine learning.
Also other than assisting organizations with faster operations via text or voice chats, AI-powered chatbots also ameliorate the entire client experience.
These chatbots can gather information, fix all snags, render instant replies to queries and thus furnish an extremely smooth digital experience.
Furthermore, all the prominent B2C organizations serve their clients via these robust chatbots, and we can thus anticipate that more and more organizations will start using the AI-enabled chatbots in 2022 and in the years ahead. Education, finance, travel, and healthcare industries are some of the most profitable verticals to integrate chatbots.
Also Read: Why Is Custom Web Development a Necessity for Your Business?
5. Mobile-First Development
The mammoth increase in the number of mobile users highlights why the mobile-first method would massively mold the future of website development trends.
According to Statista mobile devices alone comprised more than 57% of the global webpage views in August 2021. Since mobile devices are grabbing the maximum traffic, therefore acquiring the mobile-first web development approach has become extremely crucial for businesses. However, optimizing your work operations and becoming mobile-friendly is not a cakewalk per se. It means rendering one-click ordering on all e-commerce applications, meticulously integrating biometric authentication, and also implementing geolocation data in order to furnish a personalized experience to all your users.
Herein we would like to mention that at Zazz, we provide the finest e-commerce website development services and our developers leave no stone unturned to create the most brilliant end-to-end solutions that work wonders on not only the eclectic web space but also in the robust mobile world. Our websites are completely compatible with tiny mobile phone devices, and so if you are desirous of implementing a mobile-first development approach, then we are undoubtedly your most sought-after destination for creating stupendous solutions.
Also if you do integrate and execute any of the aforementioned web design trends, then we guarantee you that your business would unquestionably soar to great heights within no time.
Also Read :
Hire Dedicated iPhone Developers
Trending Web Development Frameworks in 2021
Mobile App Developers San Francisco