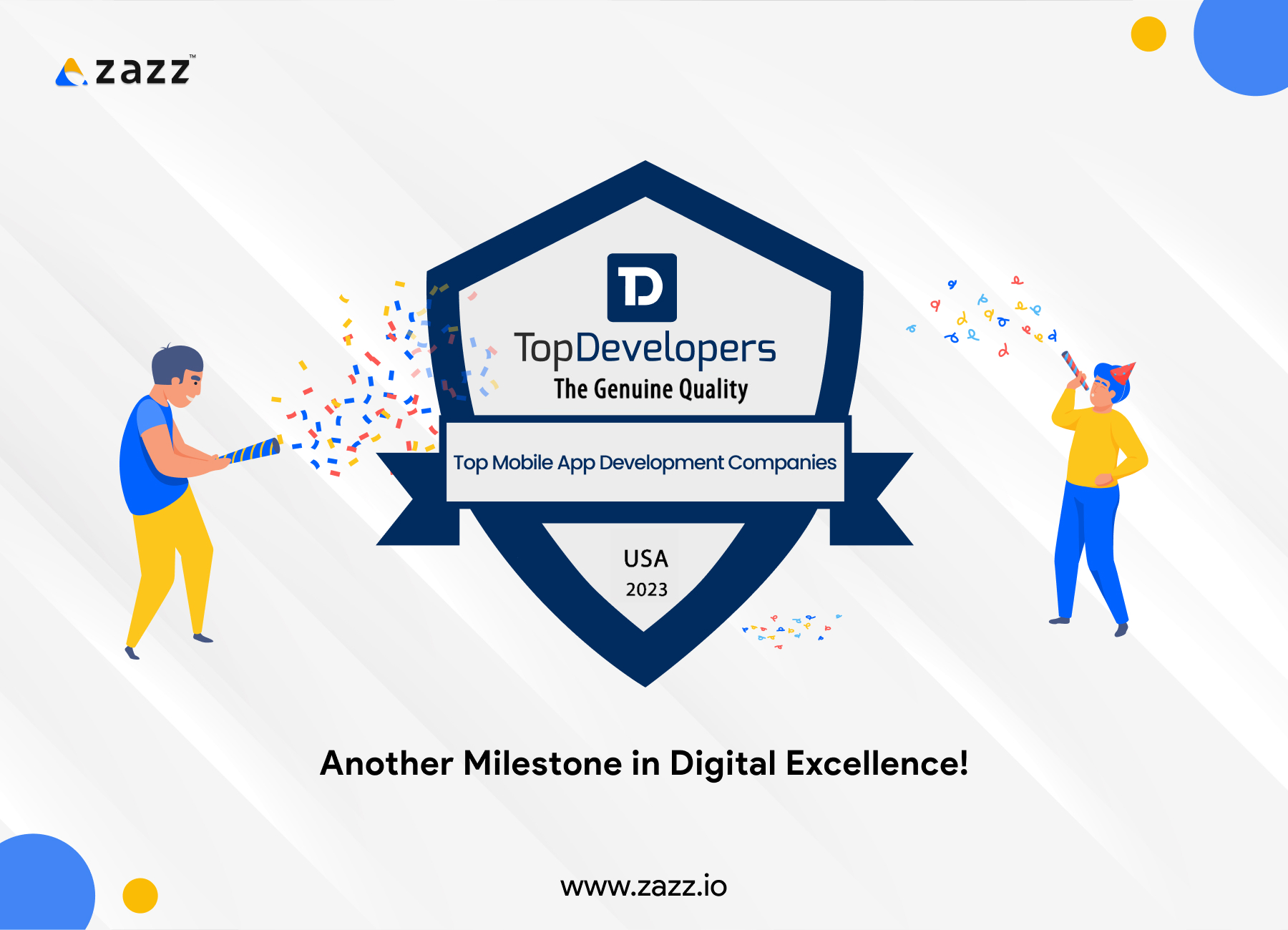 When it comes to mobile app development and digital transformation services, Zazz is the name to trust and recommend. And this fact has been once again proved.
We are delighted to share the exciting news that Zazz.io, a leading mobile app development company in the USA, has been featured on the prestigious list of top mobile app developers from the USA by TopDevelopers.co.  
This recognition is a testament to our relentless commitment to innovation, user-centric design, and the unwavering dedication of our passionate team.
A Triumph for Zazz.io
To be recognized as a top mobile app developer in the USA by a renowned directory like TopDevelopers.co is an achievement that fills us with immense pride.
It's not only a reflection of our consistent hard work but also a validation of our core values and principles. This recognition serves as a testament to the quality and innovation that our team brings to the world of mobile app development.
The Zazz.io Difference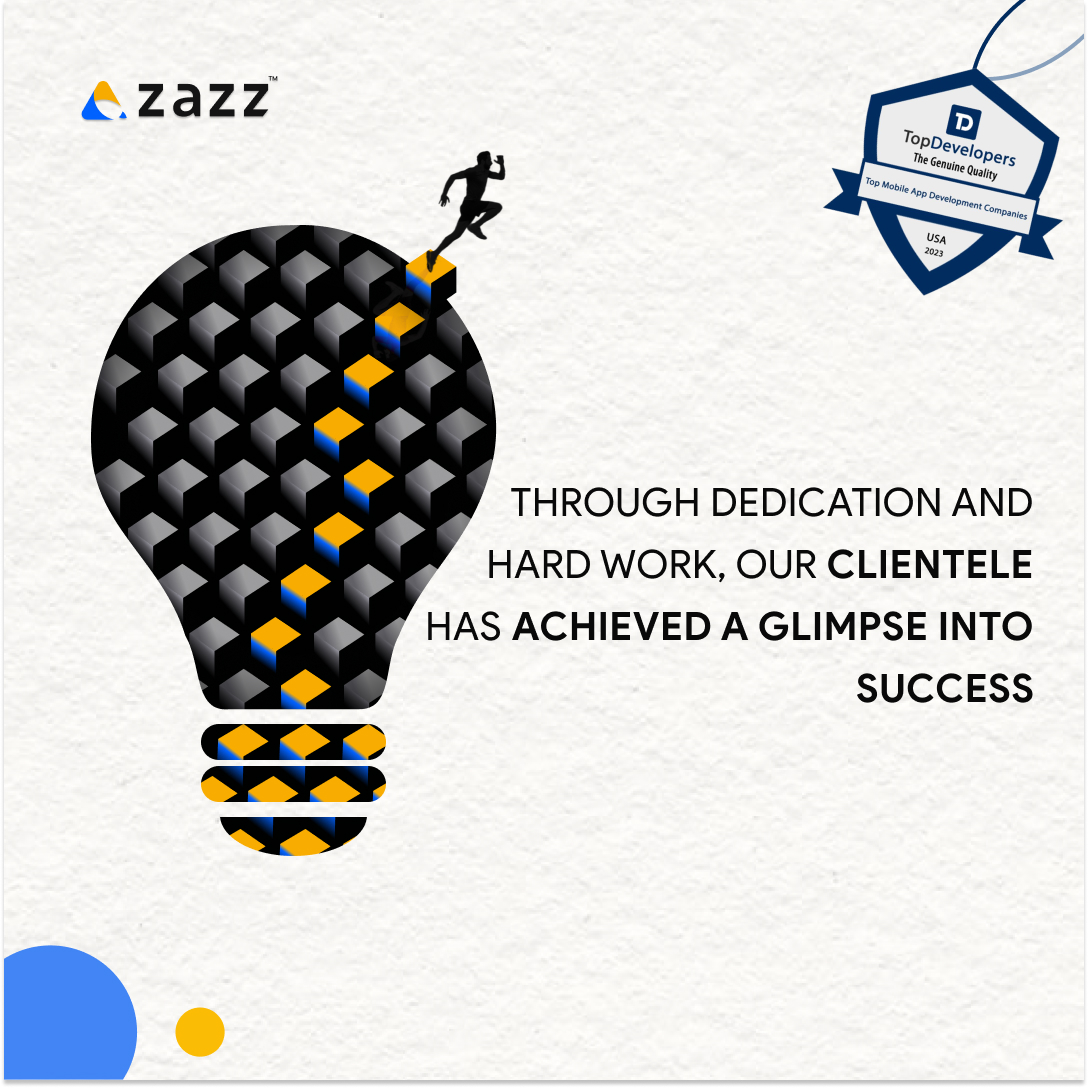 At Zazz.io, we don't just create mobile apps; we engineer digital experiences that resonate with users. Our success can be attributed to several key factors that set us apart from the competition.
Tech-Focused Organization: We are not just tech enthusiasts; we are technology aficionados. We thrive on keeping up with the latest trends and technologies, ensuring that every app we create is cutting-edge and future-proof.
Passionate Employees: Our team is driven by an unwavering passion for technology and innovation. Every project we take on is infused with the dedication and enthusiasm that sets us apart.
User-Centric Design Philosophy: We firmly believe that the success of an app hinges on its user experience. Our user-centric design philosophy ensures that every app we develop is intuitive, engaging, and designed with the end user in mind.
14+ Years of Experience: With over 14 years in the industry, we have honed our skills and developed a deep understanding of the mobile app development landscape. This experience is invaluable in ensuring the success of every project we undertake.
Diverse Clientele: Our client portfolio includes Fortune 500 companies, ambitious startups, non-profit organizations, growth-focused enterprises, SMEs, and more. This diversity speaks to our ability to tailor our services to meet the unique needs of each client.
Our clientele: A Glimpse into Success
One of the key indicators of our expertise and reliability is the impressive array of clients we've had the privilege to work with. From industry giants to startups taking their first steps, we've partnered with clients across the spectrum, helping them achieve their mobile app development goals.
Fortune 500 Companies: Our expertise has been leveraged by some of the world's biggest corporations to unleash 36-degree Digital Transformation, and boost their revenues and profits.
Startups: We love helping startups turn their innovative ideas into successful mobile apps. Our team understands the unique challenges startups face and provides tailored solutions.
Organizations with a Cause: Non-profit organizations and NGOs have trusted us to create apps that help them spread their message and make a positive impact.
Growth-Focused Enterprises: For businesses looking to scale and expand, our mobile apps have played a pivotal role in their growth strategies.
Small and Medium Enterprises (SMEs): We understand that every business is unique, and our mobile app solutions are customized to address the specific needs of SMEs.
Our Vision for the Future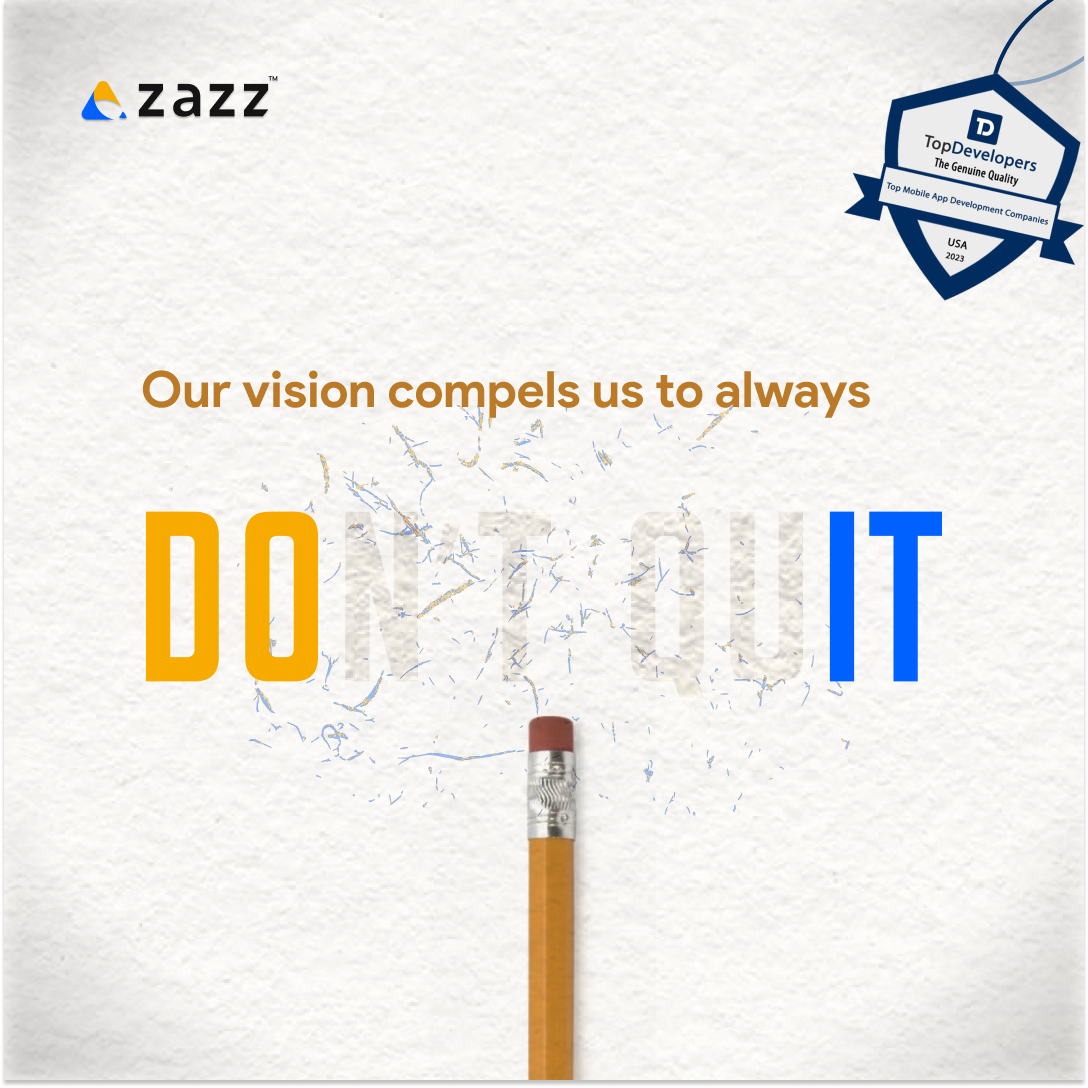 As we celebrate our inclusion on the list of top mobile app developers in the USA, we're not resting on our laurels. Instead, we're more committed than ever to pushing the boundaries of what's possible in mobile app development.
We invite you to connect with our team and explore the endless possibilities of unleashing your vision with us. Whether you have a groundbreaking app idea or need to enhance your business's digital presence, Zazz.io is your partner in achieving your goals.
Our team is ready to collaborate, innovate, and create remarkable mobile apps that stand out in the competitive market. At Zazz.io, we're not just building apps; we're crafting digital success stories.
Partner With Zazz For Unleashing Your Vision
Being recognized as a top mobile app developer in the USA by TopDevelopers.co is a testament to the dedication, innovation, and unwavering commitment that defines Zazz.io. Our journey of over 14 years, diverse clientele, and passion for technology have all played a pivotal role in this achievement.
If you're looking for a reliable and innovative partner to bring your app ideas to life, look no further. Connect with Zazz.io, explore the possibilities, and together, let's unleash your vision in the dynamic world of mobile app development. We are excited to embark on this journey with you and create mobile app success stories that will stand the test of time.