Mobile apps can power an e-commerce site by leaps and bounds. But this could be compromised by the lack of concrete costs for the development of mobile e-commerce applications. Retailers looking to diversify into e-commerce must harness the power of mobile applications cost-effectively and conveniently.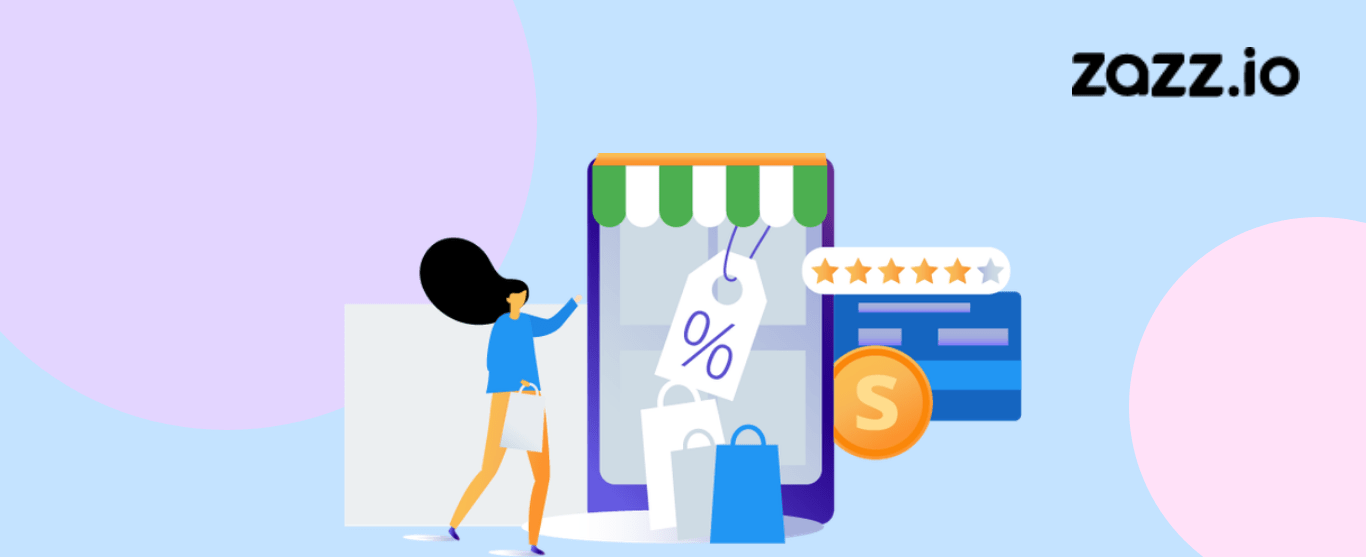 Today more than ever, consumers tend to seek more and more what mobile applications can offer them. Shopping on the go with access to a wide range of options to choose from is a huge draw that ecommerce sites can provide to their customers via mobile apps to increase sponsorship. Check out the types of trendy ecommerce app stores mentioned in the upcoming section.
Category of Fashion eCommerce Mobile App Stores
Single Vendor Fashion Mobile App
Virtual stores allow customers to buy directly from the website or the application by selecting products and making online payments. It is a business-to-customer model. In these, brands create their separate applications exclusively dedicated to their brand and sell products only under their brand name.
Fashion mobile app from various vendors
This is like Myntra, Nykaa, and other great apps that host most brands and allow anyone to start their business by selling products with a brand. It is a platform that brings together several brands under one roof. Users can log in to their accounts and start searching for any brand of their choice, as long as the brand has put their products for sale on the platform.
Customer to customer (C2C) and business to business (B2B)
These platforms involve only customers who sell their products to other customers in the application. And B2B includes the exchange of products between two entrepreneurs. It mainly includes manufacturers, wholesalers, traders and retailers.
Fashion eCommerce App – Must-Have Features
These are the basic functions that you will need to create a mobile application for online shopping. According to a leading mobile app development company, these features will make up a robust, standard eCommerce app.
Personal Profiles
The first thing your application will require from a customer is to sign up. While registration is not usually necessary to navigate a website, it is more difficult to reach your website customers unless signed up. With personal profiles, you can obtain additional information about your customers and tailor your marketing campaigns according to their preferences. Personal profiles must include all the information necessary for delivery. Also, it should include payment details, addresses, names, and other details.
Multiple Accounts
If you own a marketplace, you need to think about customer accounts and sellers' accounts. Merchant accounts should include their own set of features, such as adding products, receiving payments, and communicating with customers.
Landing Page
Your app landing page is the first thing your customers will see after onboarding. Make sure you include the information that is most interesting to your users.
Product Catalog
The product catalogue in your eCommerce application is the core of your application. Your catalogue should be image-based, and the most common way to do this is to tile images, product names, and prices. Another way to do it is to list the same items that go directly below each other. You can also display a snippet of a product description if it fits well with your application design.
Push notifications
Push notifications are one of the biggest advantages of mobile applications. According to studies, they are instant and brilliant, and the open rate of push notifications is quite impressive. Push notifications help to prevent cart abandonment and encourage sales by informing users that a product of their favourites is now cheaper or is available again.
Favorites and cart
Your clients ought to have the option to add any item to their top favourites or cart. The cart is one of the final stages of the shopping process, and the most common problem for retailers is cart abandonment. You can minimize cart abandonment by offering discounts and adding attractive call-to-action buttons.
Order & Delivery Status
After placing an order, you should inform your customers of your progress – it is common practice to send an automatic notification when an order is shipped and include the estimated delivery time. When the product arrives, you also need to send a message to your customer.
Order Confirmation
Once a customer receives a product, they must confirm delivery and have the ability to make a complaint if there is a problem with their order.
Cost of Developing Fashion eCommerce Mobile App
The cost of the online shopping app is highly dependent on the hourly rates of the team you hire. That is why many companies prefer to outsource their projects since hourly rates depend on the country and the company you choose. The cost of the shopping app in the US or UK is quite expensive. Also, the development cost of the eCommerce application is completely dependent on the features, time spent developing the application, the number of hours spent on the project, the user interface / UX, and the design of the application. So, proceed to the next section to learn about the best ecommerce app development agency for your dream project.
Choose Zazz for Fashion eCommerce App Development.
Zazz is a leading iOS and Android app development agency in the USA that offers eCommerce mobile app development services worldwide. Our competent team of highly trained e-commerce developers can turn your ideas into a mobile application. We create comprehensive mobile app solutions for retail businesses of all sizes and types. Our team ensures full transparency in all phases with a customer-centric approach, from initial inputs to final implementation. So, do not wait anymore, partnering with us for developing an eCommerce app for your business.
Frequently Asked Questions
Q1. What technologies do you use for building an innovative eCommerce app?
Front-end technologies: AngularJS, CSS3, Universal.
Backend technologies: NodeJs, PostgreSQL, TypeScript, MySQL,
Third-party integration: AWS, PayPal, Twilio, Stripe, etc.
Q2. How much does it cost to develop a fashion eCommerce app development?
The average cost to develop an eCommerce mobile app ranges from $ 18,000 to $ 100,000 and up. It completely depends on the features you want to add to your app.
Q3. Which is the trusted company for developing an eCommerce app?
To accelerate the growth of your e-commerce business, partner with Zazz for your right e-commerce application development project. The mobile application development agency has an experienced and dedicated team that includes developers and business strategists, a design and technology team, a development team, and a test team working around your project to solve all unexpected problems with their solutions creatively.