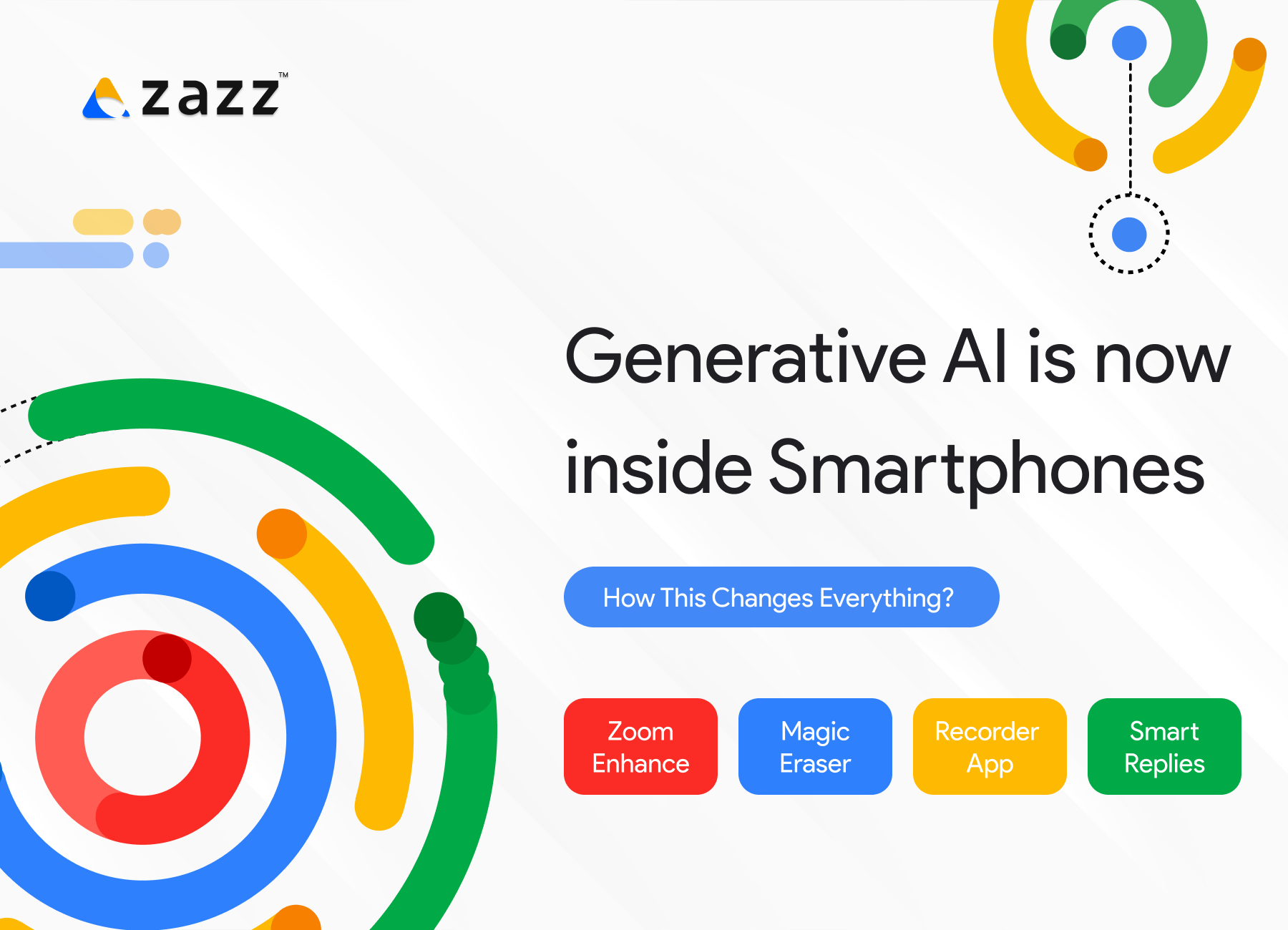 Generative AI has changed everything about content, marketing, programming, designing, and thinking and executing. And now, the AI revolution is taking one step forward with smartphones.
For the 1st time ever, a smartphone has been infused with a tiny version of LLM or Large Scale Models, and this is a major disruption for the mobile app ecosystem.

Google's latest smartphone: Pixel 8 is that smartphone, that will be recorded in the history of being the 1st smartphone to have an in-built LLM, a sort of ChatGPT or Google Bard, made exclusively for that device.

What does this mean? How will it impact the mobile app industry?

And what are the features that have been incorporated into Pixel 8 Pro smartphone, that are powered with its own generative AI platform?

Let's first start with LLM powered with rich text, niche for the device.

Why Smaller, Niche LLMs Is The Future?

Large language models (LLMs) like ChatGPT or Google Bard can process & execute billions or even trillions of parameters for handling natural language processing tasks.

However, these mighty models come at a considerable cost, demanding substantial computing power and, consequently, a hefty price tag.

But as we hurtle into the future, a new era is dawning, one where smaller, specialized models, trained on richer data, are poised to alter the impact and usage of artificial intelligence.

Google is leading the charge with its major announcement that the Pixel 8 Pro smartphone now has its own onboard generative AI models.

This innovation signifies a shift towards self-sufficiency, allowing users to harness the power of AI without the reliance on cloud services.

Let's delve into this exciting development and explore four ways in which Google Pixel is leveraging Large Language Models (LLMs) for a powerful smartphone experience.
Tensor + On-Device Generative AI Models: The Foundation of Google Pixel's AI Revolution

At the recent Made by Google event, Rick Osterloh, SVP of devices and services at Google, unveiled the Pixel 8 Pro's custom-made Tensor G3 chip.

Designed with AI tasks in mind, this chip is a pivotal component of Google's big leap into the world of on-device generative AI models. These models, filtered and amplified versions of Google's state-of-the-art text and image generation models, empower various applications on the Pixel 8 Pro, including advanced image editing.
As per Osterloh, Google's different research teams collaborated and worked on their foundational models on generative AI to come up with a blueprint for a seamless integration with the Pixel 8 Pro smartphone.
The Advantages of Tensor G3: Powering Google's AI-Driven Pixel Phones

Google Pixel series has made a mark in the competitive global smartphone niche, due to its dedicated focus on AI-powered features, and the Tensor chip has been the catalyst, which enabled this focus.

With Tensor, Pixel has been able to offer exceptionally good photographs, and intelligent speech recognition features, along with other popular features. Now, with an inbuilt generative AI platform, combined with the AI hardware power of the Tensor G3 chip, the Pixel 8 smartphone is about to unleash the next level of user experience, which the world hasn't experienced yet.

Less Dependency On Cloud: One Big Boost To Conserve Energy
As per initial reactions from industry veterans, the dependency of Cloud will reduce, once a powerful LLM is deployed into a smartphone, and this is one big boost to converse energy and drastically enhance battery life.

As the smartphone's processor won't be spending its power on sending data to external servers for processing, the smartphone will be faster, data will be protected and the battery will last longer.
A lot of research and brainstorming will go into this since the age of generative AI in smartphones has just started.
Now, let's find out those 4 features, that are part of Google Pixel 8 Pro smartphones, thanks to the deployment of LLM:

Magic Eraser: Elevating Photo Editing to New Heights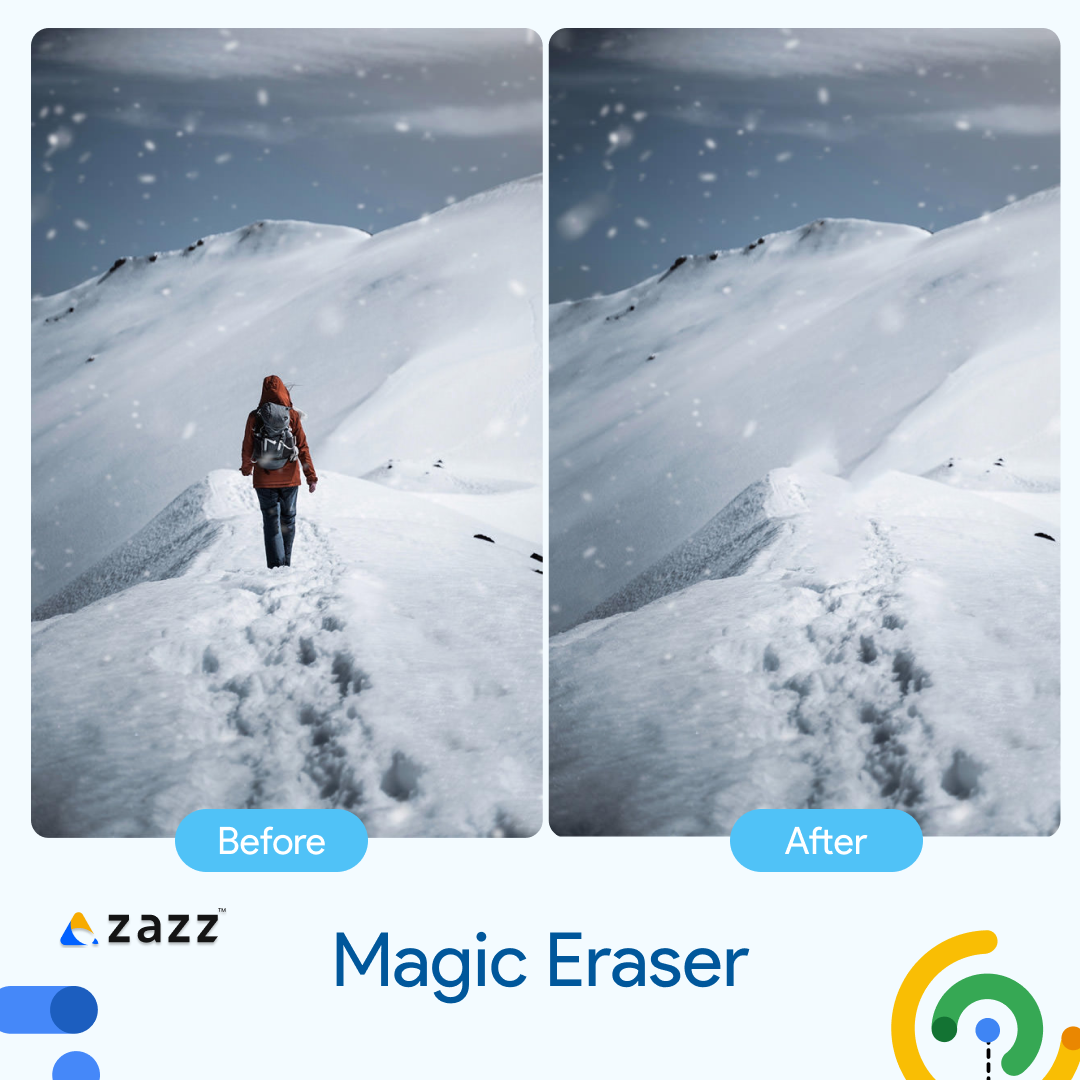 Pixel's one of the most renowned features: Magic Erasor, is now turbocharged with a generative and more intelligent AI model, that can now vanish unwanted humans, objects, and more from images, with no evidence or trace.

How?
Because now, this tool will fill in the gaps, by deploying massive amounts of generated pixels, merging seamlessly with the environment, and projecting a more realistic and clean image, with a high aesthetic quotient.

Now, at this point, a question does arise: What is now real, what is artificial?

Zoom Enhance: Bridging the Gap in Zoom Photography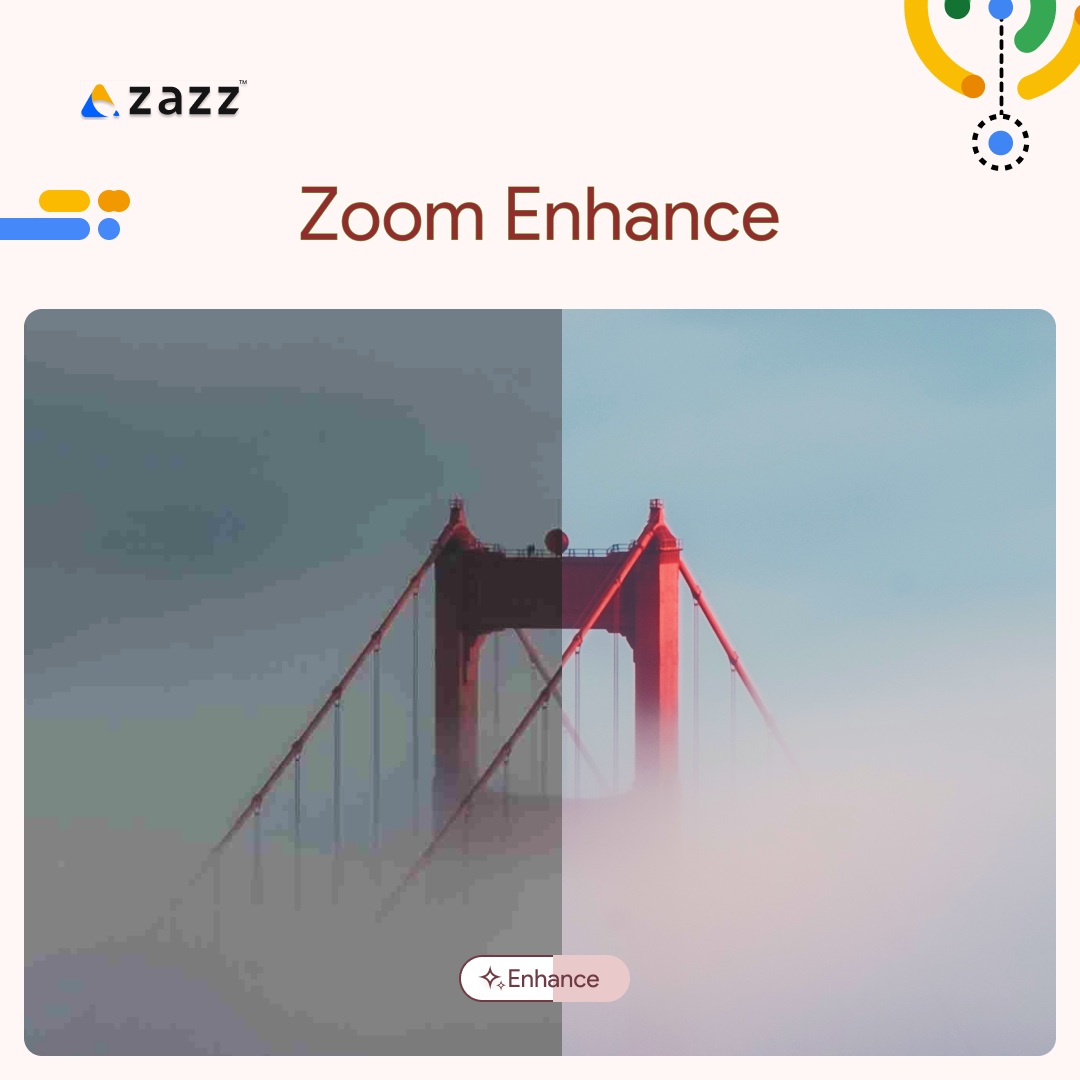 With Generative AI-powered Zoom Enhance, Pixel 8 Pro users will be able to zoom in images, without almost zero pixelation, capturing stunningly real and sharp images.

During a demonstration, Google showcased its capabilities by zooming in on one of the towers of the Golden Gate Bridge and enhancing it using a proprietary imaging model.

While Google Pixels have always boasted great zoom capabilities, they have lagged behind competitors with extreme zoom cameras. With the application of artificial intelligence, Google is determined to bridge this gap, delivering outstanding zoom performance to Pixel users.

Recorder App's Summarization Tool: Streamlining Conversations

The power of generative AI on the Recorder App is one of the most interesting new features.

With automatic conversation summarization, the users will automatically get key pointers of the recordings (or recorded conversations) via text, in bullet points. This feature is available for both Pixel 8 and Pixel 8 Pro users.


Smart Replies in Gboard: Context-Aware Responses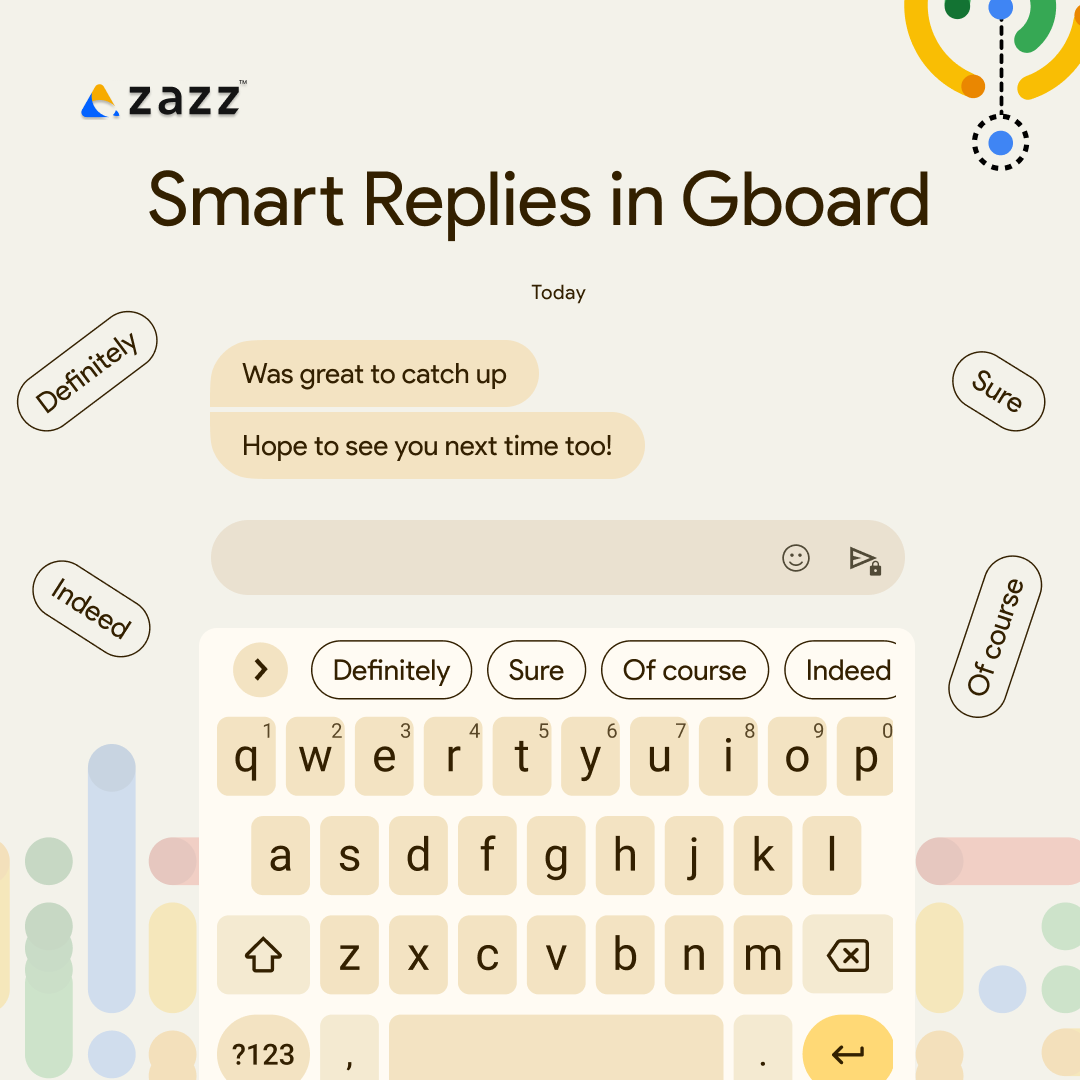 Another noteworthy application of large language models running on the Pixel 8 Pro is the enhancement of smart replies in Gboard, Google's keyboard app.

With the aid of AI, Gboard will offer higher-quality reply suggestions that are more context-aware and attuned to the tone of the ongoing conversation.

This feature not only streamlines messaging but also demonstrates the seamless integration of generative AI within the smartphone's ecosystem.

Conclusion
What we have presented here are just 4 features, that Google has made possible with the integration of LLMs into Pixel 8 and Pixel Pro smartphones, and this is indeed a revolution in the smartphone and mobile ecosystem.

We at Zazz are studying, experimenting, and implementing these latest breakthroughs in the AI world, to create better, faster, and more robust mobile apps. If you are interested to know more about the deployment of LLMs into smartphones, and how to leverage the power of generative AI in your mobile apps, connect with our AI and Mobile App engineers, right away!
Visit us at Zazz.io.