In this technological field, your domain name has a significant impact on your business. So by selecting the right one, you will have a branded web address that people will remember. If just in case you choose the wrong one, you run the risk of confusion and obscurity with your potential users.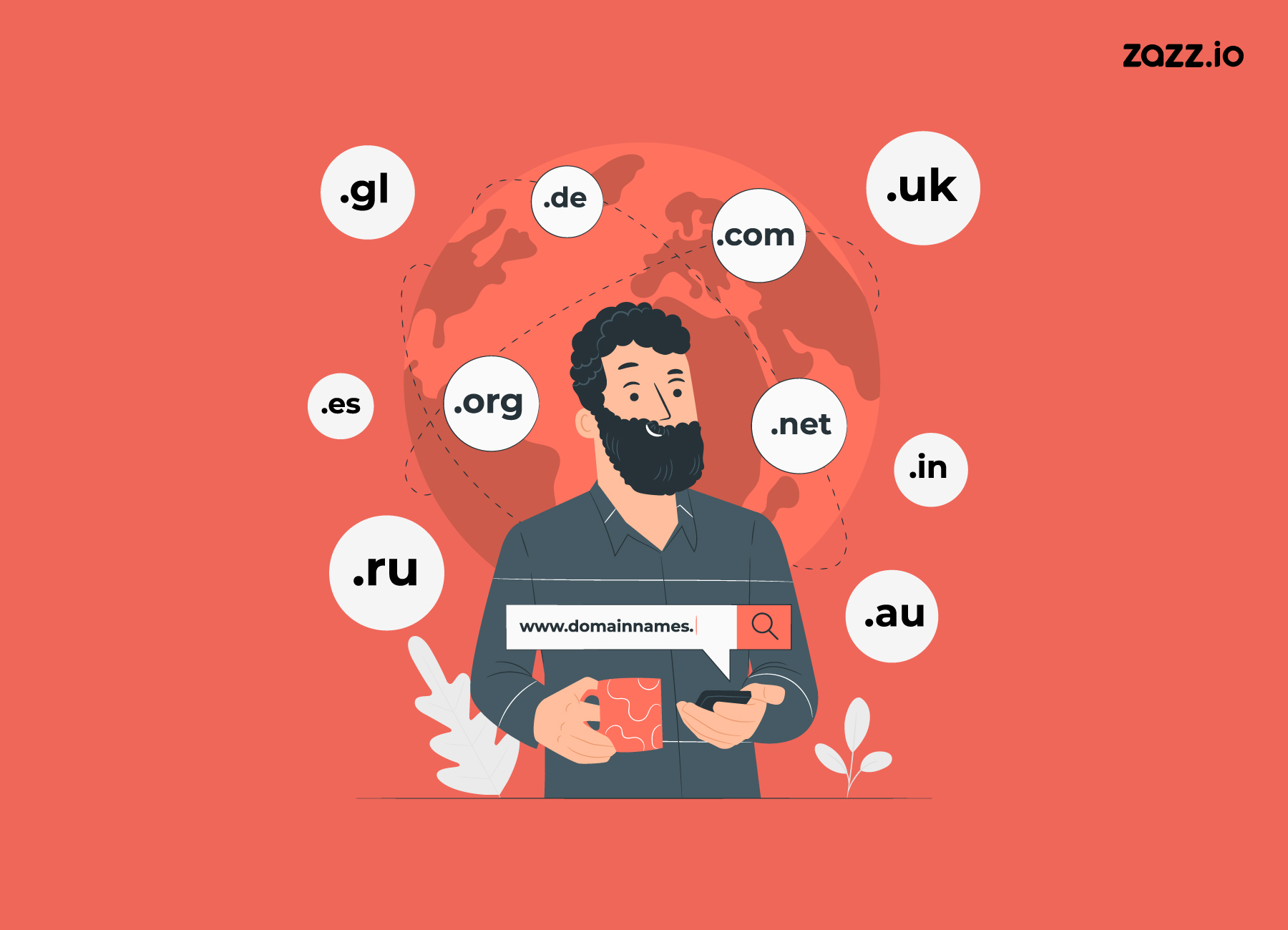 When you follow the procedure for selecting your domain name, you may find that a premium domain is the perfect choice. This guide will share what you need to know about premium domains, why premium domains are so expensive, and what drives their values.
What is a Premium Domain?
A premium domain is one that a company and an individual owner have put it up for sale. Premium domains can be used previously for now obsolete websites or bought by an individual, business, or domain registrar to sell at a profit margin.
The value of premium domains on the following basis:
Marketability – Bold and memorable name
Keywords: high-value words that people tend to use in searches.
Short length: One or two words
Why Are Premium Domains So Expensive?
There can be many reasons why the premium domain is so expensive. But one of them is the hidden cost! Due to some hidden charges of the domain name makes it expensive.
So here in this segment, we will reveal why the premium domain is so expensive. Moreover, you will be able to make the most excellent decision.
Annual Renewal Prices
The domain name registration and web hosting is one annually. Thus, one can keep control over their domain name as long as they continue to renew the registration every year.
Domain registrars offer discounts on the first year's domain name, but their renewal costs are much higher. Additionally, annual renewals will be priced much higher.
Domain Privacy
ICANN requires each domain registrar to add all contact information for the website owner. And this information can be publicly accessed using WHOIS data. Other companies may use this information to contact you about a possible trade association.
Having the WHOIS data publicly available can result in spam phone calls and emails. Moreover, this is why many domain registrars sell a plugin called Domain Privacy.
Email Domains: Email Accounts
When purchasing a domain name, you will probably see an email domain plugin for setting up a professional business email address. If you want a more professional option, we recommend buying it directly from other sources to lock into a registrar.
Since you have to pay for domain renewals, paying upfront over several years can save you significant amounts. But these hidden fees are mainly for new domains that are available for registration.
How Much Does A Premium Domain Name Cost?
Premium domain names are pre-registered domain names that are often branded. Domain investors often register these premium domain names to sell them later at a higher price for a profit.
The cost of premium domain names can range from a few hundred dollars to thousands of dollars. It all depends on the uniqueness of a title, brand's overall potential, and the length domain.
Here are the following most expensive domains sold to date:
Fb.com – $ 8.5 million
PrivateJet.com – $ 30.18 million
Hotels.com – $ 11 million
Insurance.com – $ 35.6 million
Business.com – $ 7.5 million
*The data is taken from godaddy.com*
Furthermore, one can easily find out the premium domain names stated for sale by some sellers on multiple websites. Besides, we recommend purchasing domain names from trusted websites to ensure a secure transfer of the domain name.
How to Buy A Premium Domain Name?
Buying a premium domain that the owner has listed in an aftermarket works the same as buying a regular domain name:
Search for a domain.
Enter the domain to your cart.
Log in or create an account with your domain provider.
Add your contact information.
Check out.
You will then be the proud owner of a new domain name, which will renew at the average price of the extension for subsequent years that you own the domain.
Several things can happen behind the scenes that will affect the time it takes to transfer ownership to you. Some services facilitate this process, and others require a bit of back and forth, which may take a few minutes. We at Zazz  our professionals collect the necessary information and details to handle it for you and ensure a safe transfer.
What Drives Premium Domain Value?
Add authenticity
As we all know, a domain name with the best and eminent keywords in your niche can play an essential role in establishing your website as an authority.
Many startups or fortune companies hire certified SEO consultants to improve and maintain the precise website.
Get users who skip Google
As much as Google has taken over with how we find content online, many people still bypass search engines and enter a domain name. However, we understand they will take them to a relevant website in their address bar.
A premium domain will ensure that you attract these users who might not have found your website otherwise.
One of many startup costs
There are many upfront costs integrated to start a project. However, a domain name can be one of them. In case, you find a great premium domain name, then you will thank yourself for getting the best possible domain for your site.
Final Note
According to some competent digital marketing services provider, most of the retention and registration of a domain name is cheap. However, premium domain names can cost you hundreds of dollars. For that reason, buying one is not a decision to be made quickly and lightly.
Whether or not a premium domain name is worth it after knowing how much it will benefit your site. If you want to attract users and get traffic, so the proficient domain name is worth the investment. However, for most sites, it is simple to explore a familiar domain name that works perfect.
So you still need some help, let's discuss it with us. Our experts will surely help you!
Also Read: