As the world goes forward with the use of technologies on the market, automation has strengthened its ways to make our task smoother. RPA would not substitute humans but perform as tools available on the market that allows you to specify together automation workflows to automate RPA companies. According to market experts, the opportunity for RPA training companies expects to grow by 150% due to the sector's inefficient skills.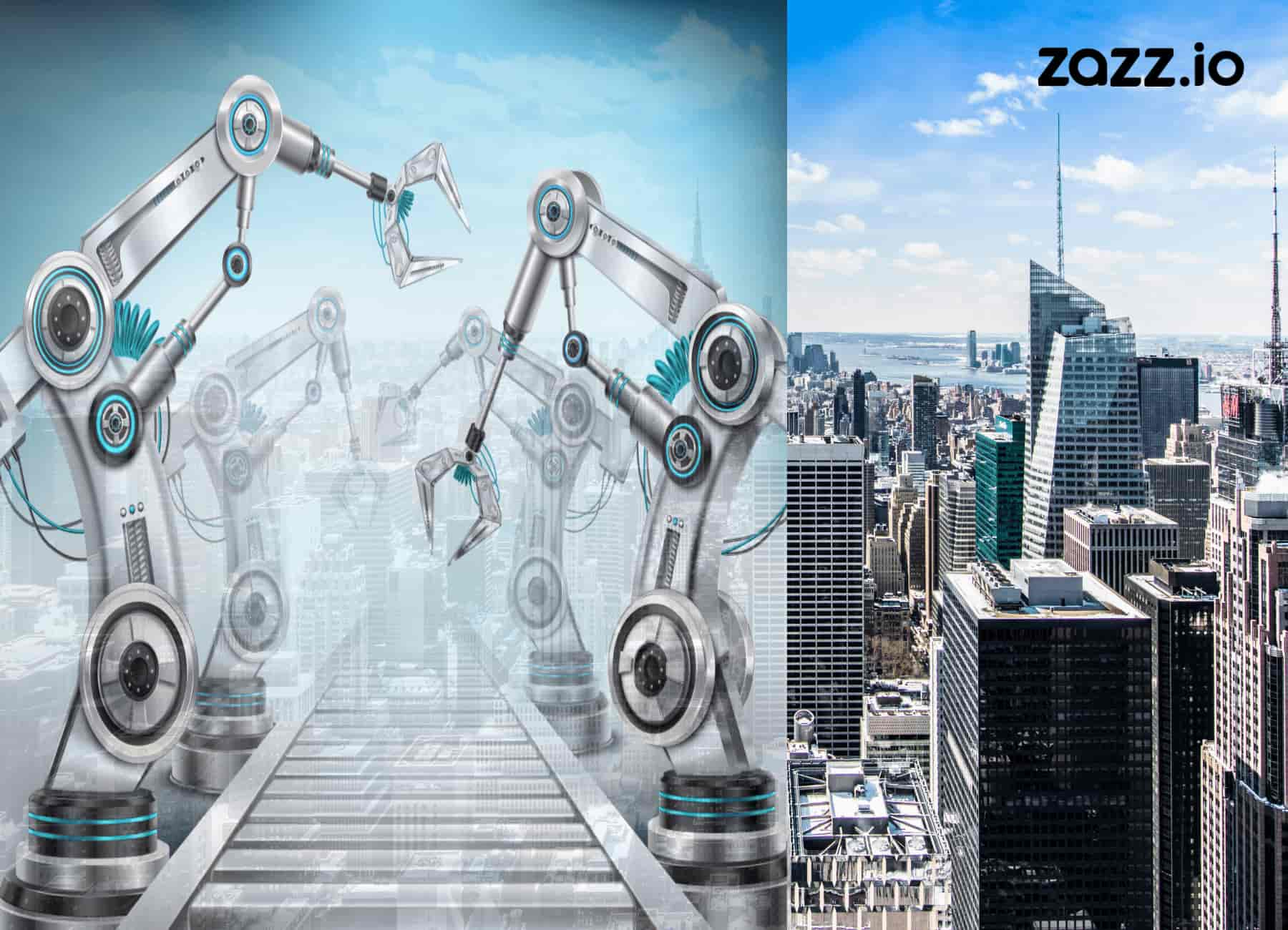 Why RPA is leading in the marketplace-
Helps in digital transformation journey:
RPA is a core aspect of digital transformation, moving beyond automating time-consuming, routine processes and introducing consistency. With RPA, businesses are looking to kick-start their digital transformation journey more than ever, concentrating on customer-centric interactions and growing their digital presence in business operations and Robotics Process Automation Developer.
Gear up in the data-driven market:
Big data is one of the significant areas. Data exchange in a seamless manner, simplifying processes, and the appropriate use of data can be beneficial to enhance the overall consumer experience. RPA can manage and control the vast amounts of raw data out there, utilizing it to help employees make better-informed decisions.
Unlock the power of intelligence:
RPA companies begin by streamlining rule-based tasks and eventually move on to projects that involve a combination of NLP and statistical analytics, focusing on intelligence and decision-making. RPA is also about collecting data, analyzing reports, and delivering significant value across the enterprise.
The digital workforce within the business:
Developing and maintaining a digital workforce requires an exact development blueprint and a shift in employee thinking. The convergence of Artificial Intelligence and Automation regarded the age of a modern digital workforce, removing people from repetitive tasks and involving them in more innovative work.
Leading RPA companies headquartered in the USA-
Zazz leading mobile developer headquartered in the USA, helps extend the automation horizon with sophisticated robotic process automation solutions. Our RPA Center of Excellence empowers you to reinvent the business environment by incorporating RPA with cognitive technologies, ai, and machine learning that result in streamlined business quality and customer satisfaction. For trusted reviews, find the details on Zazz Clutch reviews.
Our comprehensive and expert team will integrate intelligent automation into the process, contributing to measurable business impact by increasing productivity. Thus, they also minimize costs, enhance operational efficiency, maximize the benefit of automation in the digital age.
AppStudio is a leading mobile app development company & Robotic process automation consulting company with several years of experience, & looking forward to using creative technologies to create a solution. The expert team is proficient in working with day-to-day business and IT teams that assist in the identification phase of automation and other common software production workflows.
AppStudio developed automation programs to assist its integration with new technologies such as machine learning, artificial intelligence, and more.
AutomationAnywhere, headquarter, located in the USA, is a full-stack pack of extensive expertise on the corporate account and other global presence. This RPA leading company comes up with ease, and this device works for possible adoption. It develops with high-grade security architecture and is well managed to exceed RPA stability, governance, and many more requirements.
The RPA framework helps to move up the company to the next level. RPA is designed and built with the aid of bank-grade security infrastructure and provides proper control over security.
KRYON approach helps to deliver functionality and helps to maximize the overall value effectively. They are working with a dedicated team to create the best business strategy to meet customer needs & demands. The company headquarter locates in the USA.
KRYON is a highly optimized service provider actively working for its customers 24/7, 365, without breaks. This company provides a solution that involves process discovery, direct deployment, RPA, and analytics. It illustrates the organization's high value by offering an integrated forum for all automation on the market.
Codoid is a successful RPA company in the USA that provides the expert staff with a full RPA solution. They are developing RPA applications with first-class features that run across the mobile platform and other options. This organization dedicates to using emerging technology, and the product remains at the top of the market. It looks forward to developing the right program with the inclusion of all the new features.
They create a platform with all the latest functionality and work on mobile and other inter-devices without error. As a result, it helps to save business people a lot of time and money.
Closing Opinion-
So, here we're coming to an end, and this is all about the top Robotic Process Automation companies in 2020. You can choose one of the leading RPA vendors to start a career in Robotic Process Automation. 
We are Zazz, a leading android & iOS mobile app development company providing customized solutions to their customers for a unique & personalized experience. If looking for customized solutions, lets discuss with our proficient team for further details.