By gaining Slack in a $27.7 billion megadeal, Salesforce, the CRM giant that recently reached $20 billion in annual revenue, today revealed that it is delving further into a social enterprise. Last week, reports of a pending deal circulated, causing the stock price of Slack to jump.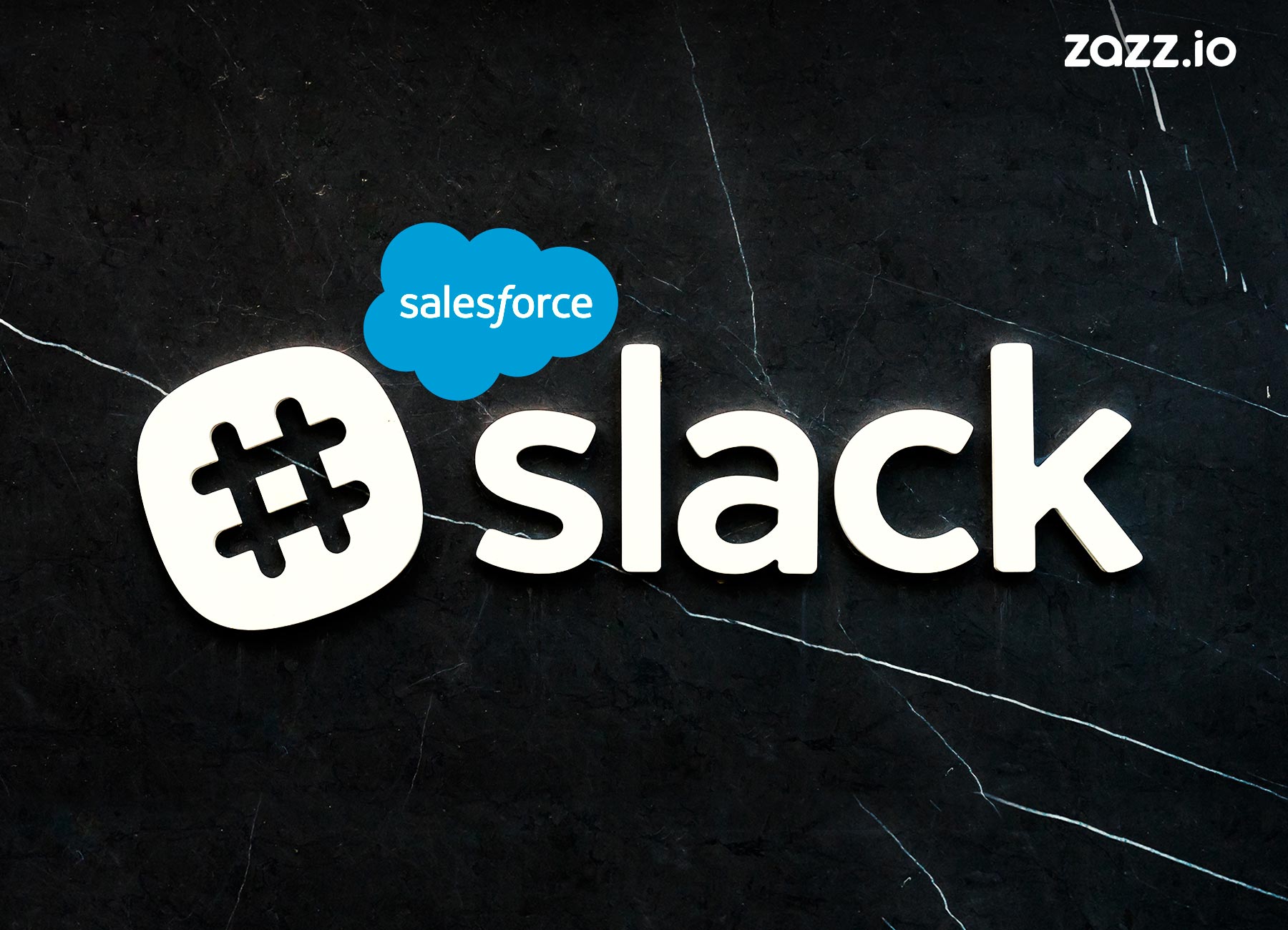 Marc Benioff, co-founder and CEO of Salesforce did not take sides about his new purchase. Together for the all-digital, work-from-anywhere era, Salesforce and Slack will determine the future of business software and change the way everybody operates.
What is Slack?
The program for workplace collaboration is used mainly by businesses as an alternative to email, although it has also been adopted some non-workplace groups for communication. Users get chat updates immediately on the Slack web page, the desktop app, or their computer instead of a full email inbox. Until you remember to press snooze, there's no place or time when Slack messages can't find you.
What makes the app so enticing to businesses are the details. There's the opportunity to make public or private chat groups for teams and agencies or just directly messaging people. It is designed to operate with other common workplace resources such as Google Docs or Trello, most attractively to Salesforce, making it useful for something other than chat.
And fun details such as GIFs, animated emoji, and quiz shortcuts, or having the emoticon make it an enticing place to spend their virtual days for employees.
Why Is Slack So Important?
When corporations began moving their white-collar workers in-person to remote, they realized that they needed different interacting methods. Slack was suddenly a primary way for people to collaborate on projects, confer with bosses and co-workers, and even socialize, which was already familiar with both a free and paid alternative.
When the video-chatting app jumped from simple office uses to a need for families and friends, the phenomenon was not as commonly known as the Zoom boom, but it was also crucial.
The Major Idea:
As per the salesforce app development company, the competitive environment changes through many categories, the Salesforce-Slack deal lands. In the midst of the COVID-19 pandemic, revenue and service have gone virtual and will mostly stay that way. Salesforce's main CRM competitors have channels for collaboration. Microsoft has Teams and Office 365 integration and a platform game.
Salesforce is known for a variety of things. Cloud-based applications for handling promotions and distribution are the main products. But it is also known for its vocal chief executive, Marc Benioff; its San Francisco skyline-changing Salesforce tower; and showing up as a rumored bidder in the news for big-name consumer tech companies like LinkedIn and Twitter.
Purchasing Slack offers a tool for Salesforce to battle one of its competitors, Microsoft, since the pandemic has been driving teams heavily. Google has also been promoting its collaboration and video toolset, and as a video-only alternative, Zoom has risen.
Acquisition:
After losing out to Microsoft in 2016, when the two firms were both fighting to purchase the professional networking service LinkedIn, Benioff left no doubt that he found the sale to be a big coup.
In recent years, Salesforce has expanded its success in diversifying into other sectors, primarily through a series of acquisitions that included its previous largest transaction, last year's purchase of data analytics specialist Tableau Software for $15.7 billion.
Many of the acquisitions were funded with Salesforce's stock, which is now worth seven times more than it was a decade earlier, to increase the total market cap of the company to $220 billion. Salesforce uses its stock to pay for about half of Slack's purchase, with the remainder compensated by some cash, with some of the money being lent during a period of exceptionally low-interest rates.
Approval:
Together in the all-digital, work-from-anywhere era, Salesforce and Slack will determine business software's fate and change the way everybody operates. I am pleased to welcome Slack to Salesforce Ohana once the deal is done.
"Subject to the approval of Slack stockholders, the receipt of required regulatory approvals and other customary closing conditions, the transaction is expected to close in the second quarter of Salesforce's fiscal year 2022," Salesforce said.
The transaction has already been approved by the Board of Directors of both organizations. Salesforce has entered into a voting arrangement with some Slack common stock owners. As part of the arrangement, each common stock shareholder decided, subject to specific terms and conditions, to vote all of their Slack shares in consideration of the transaction at a scheduled meeting of Slack stockholders to be held in conjunction with the transaction, Salesforce said.
Concluding Note:
Salesforce is no exception to snatching up established brands, but few outside of its business have become known as Slack. The chat business's brand loyalty may affect how much Salesforce chooses to tweak and how much it leaves alone. Salesforce has also revealed plans to integrate Slack with its new tech, but in the short term, this may entail more improvements for Salesforce users than for Slack users.
As a best-reviewed mobile app development company in the USA, Zazz comes up with a fantastic squad of mobile app developers crafting the mobile strategy for businesses & startups and create scalable, well-programmed apps that deliver growth and development.
Lets talk with our talented team of seasoned developers to ensure that any custom mobile app we build meets world-class standards.