On some level, most marketers acquaint themselves with Search Engine Optimization (SEO). It has been a popular technique for years to use the reach of search engines such as Google or Bing to fuel your marketing campaign. New approaches to digital marketing have arisen as social media emerges as one of the top channels to reach customers. Social Media Optimization is one of the top techniques used by SMO agencies looking to maximize their online presence.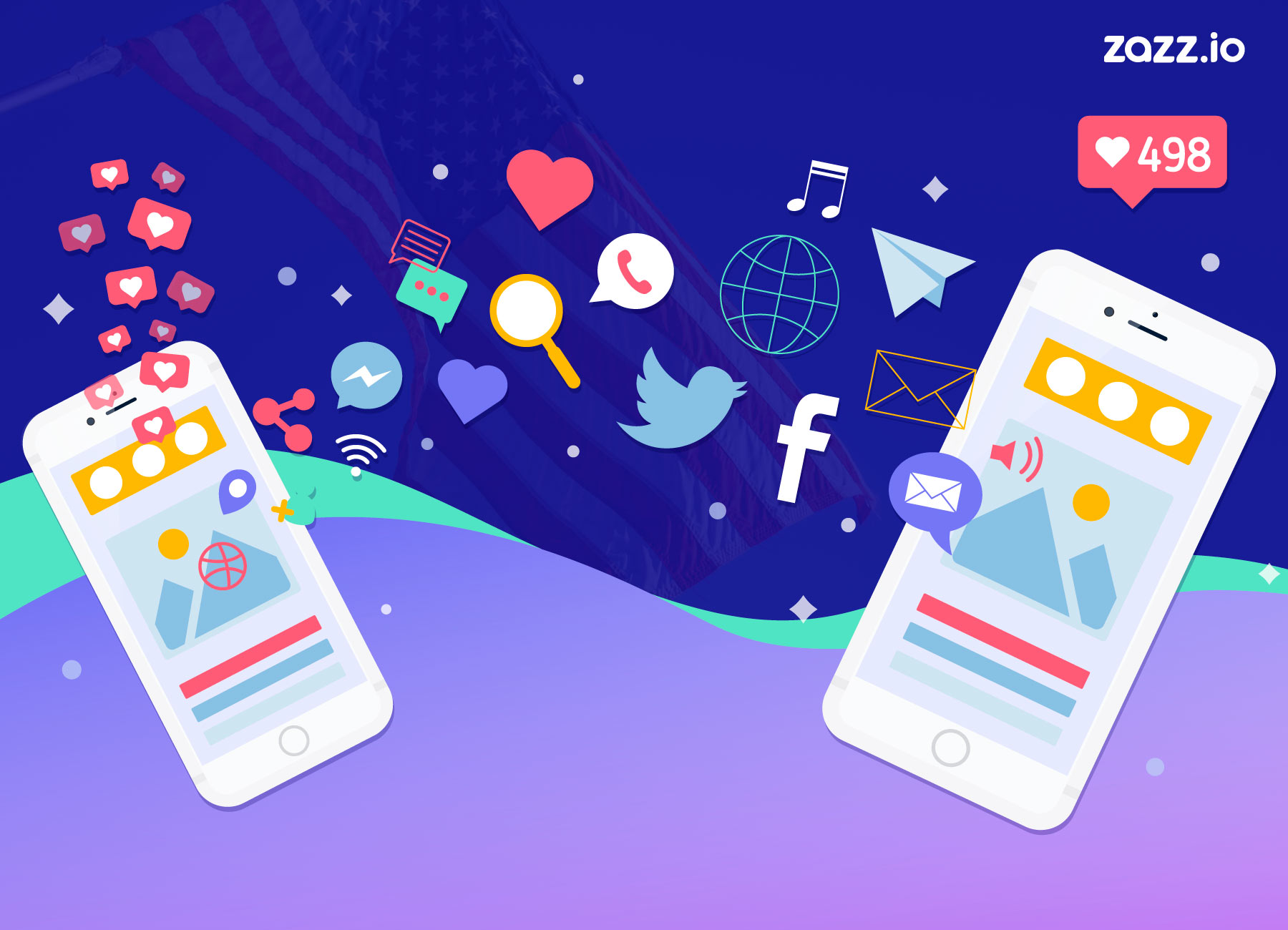 Social Media Optimization:
SMO is the technique of promoting your brand, creating a brand on different social channels. This includes websites such as Youtube, Facebook, Twitter, Social Bookmarking websites such as Stumble Upon, Reddit, and many more. If properly used and hired a SMO agency, social media can be one of your most powerful tools for enhancing the organic search results of your web.
Top 10 SMO Agencies In The USA Leaving Their Marks:
Zazz is an internationally known mobile app development and digital marketing agency that provides a bouquet of cutting-edge services. They have experience across platforms to build applications, including Android, iOS, and Windows. Their team is a results-driven, full-service digital agency that specialises in web development, mobile apps, online marketing, consulting, ideation & implementation.
Appstudio is an award-winning SEO & Digital Marketing Company that offers online companies high marketing and search engine optimization services. They are among the most prominent global digital marketing agencies for affordable and high-quality search engine optimization, optimization of social media, pay-per-click management, and search engines' marketing services.
SmartSites is an award-winning website design and digital marketing agency emphasizing social media optimization and search engine marketing (SEO & PPC). It rapidly became one of the fastest-growing digital marketing & SEO companies in America with an ambitious vision and a lot of effort.
Ignite Visibility is among the best digital agencies with the highest recommendations and one of the industry's best digital marketing businesses. The same techniques they use for clients to become a four-time Inc. used by Ignite Visibility. Best-in-class SEO, SMO, paid media, social media, email marketing, creative, and Ignite Visibility expansion offers.
Brick Marketing provides digital marketing services based on business results: SEO, SMO, content marketing, social networking, PPC, and website creation solutions. Hiring SMO expert teams will manage your social media program or collaborate with your in-house team to make suggestions to optimize all aspects of your social media marketing program.
They are a renowned digital marketing agency and partner, proudly based in Columbus, Ohio, providing your company with rankings and measurable growth. Get benefits that function & generate results from SEO, SMO and Speed Optimization Services. Hire SMO specialists for your company's visibility and quickness so that your name, products, or services can quickly be identified by all search engines, bots, and humans.
Web Choice is a full-service web design & digital marketing agency focused on developing and marketing responsive, safe, and results-driven websites. They use the latest technology that guarantees fantastic SEO & SMO results for the client's benefit and support.
Caveni Digital Solutions facilitates small companies to reach the same degree of online performance as large enterprises. They are experts in digital marketing, SMO & SEO services in taking to scale smaller websites and helping them succeed.
ReVerb is an American digital agency providing IT businesses, hi-tech start-ups, ICO projects, and industrial enterprises with a full digital marketing service cycle. Their facilities include but are not limited to technical content, email marketing, SEO, SMO, SMM, design, production of videos, public speaking, etc.
Apptuitive is an agency for digital marketing, web design, development, SMO, and SEO. They have digital marketing strategies for all, from start-ups to multinationals. In the virtual world, their technically formed and creatively built services strive to create trustworthy brand images.
Concluding Thoughts:
Are you ready for hiring a SMO company social media to enhance your business site? Let's discuss with the Zazz representative to take advantage of your social media optimization campaign for more benefits.
Also Read: Top 5 Social Networking App Development Companies in the USA