As the capital of Georgia, Atlanta city has historical and geographical significance in the United States. The birthplace of Martin Luther King jr. is known for its prolific history and futuristic developments. Some people also use the notion of ' the city of transformation' for this city. It is mainly due to the recent shift in technological growth prompted by the rise of mobile apps for every little service.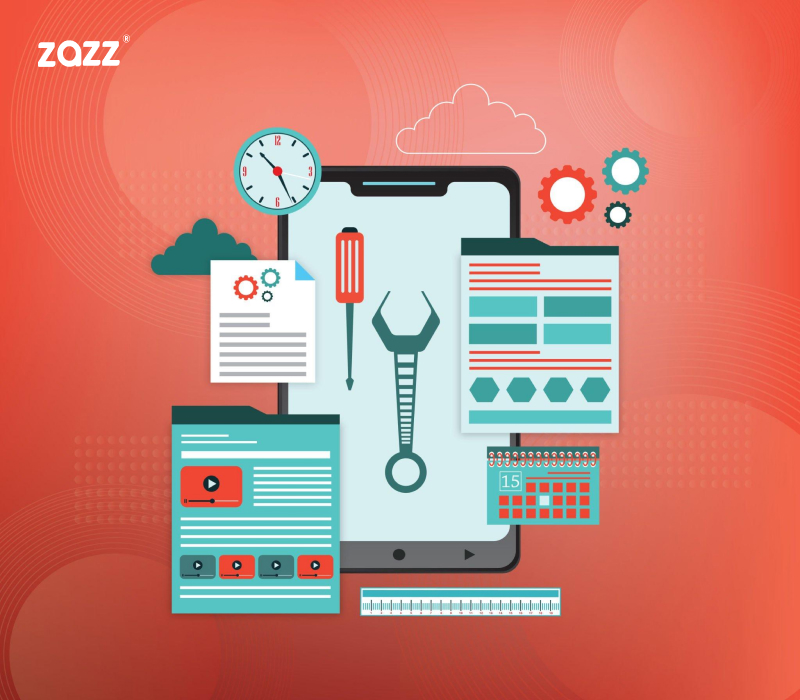 From natural sightseeing to basic urban life and booming job opportunities, Atlanta is an impeccable epitome of diversity. There are so many possibilities for businesses that are willing to leverage this shift. According to a CNBC report of February, 2022, Atlanta came to the spotlight with major IT brands setting up their camps and expand the market in this city.
If you also own a business in Atlanta and are looking for the best mobile app development companies, then the following list of application development service providers can help.
Tech Industry in Atlanta & Scope for App Development Services
Before we head to the list of mobile app development companies in Atlanta, Georgia, let's catch a quick view of the market. This way, you will learn why hiring an agency in the USA and its prominent cities can be a daunting task for businesses with a definite budget for digital transformation.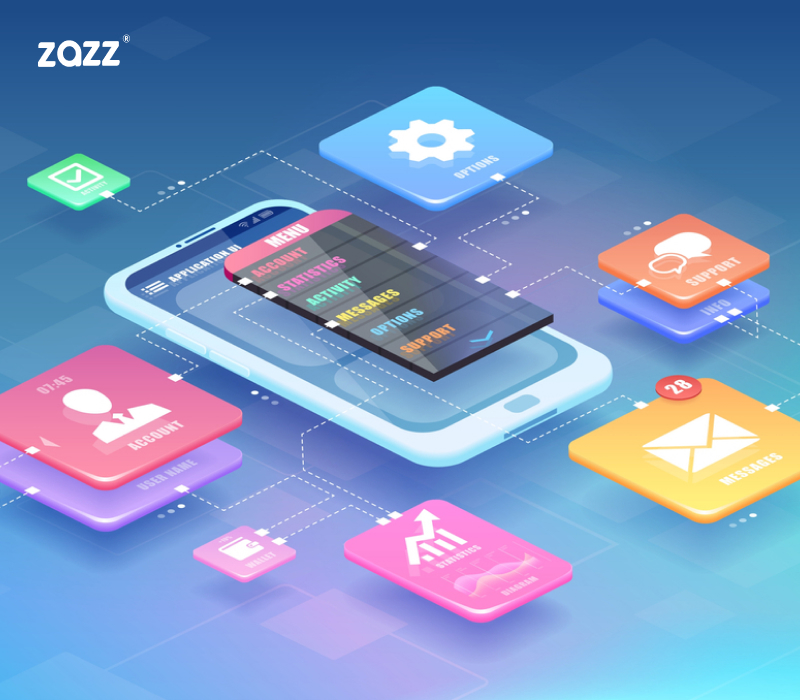 The post-COVID evolution in Atlanta has received a lot of attention since 2022. From big tech companies to investors, small-scale ventures, and entrepreneurs, people are drawn to the trajectory of development. Interestingly, 75% companies with a Fortune 1000 tag are already situated in this transformative haven.
If we take a look at the dominant industries in Atlanta, Georgia, we get to see that Trade and Transportation occupy most of the force in the market. The sector employs approx 530,000 professionals across the city. It is more than the collective contribution of other sectors such as Manufacturing, Education, and Finance. Every industry, at a point, comes to a basic need of designing an app that represents their brand value.
There are many top-rated mobile application development companies that will promise you the world. Besides, choosing an app developer agency gets difficult when you have the least knowledge of digital trends. Though, you do not need to be a web aficionado to pick the best mobile app development company for your business.
There is one straight rule of choosing a service provider. Always evaluate the work they have done for their clients and reckon the bandwidth of their comprehensive expertise. Also, keep an eye on the market to understand the cost estimate and long-term benefits of app development services in the USA.
10 Mobile Application Development Companies in Atlanta
We know that the web is filled with like a thousand agencies that can be a potential IT solution provider for your business. To facilitate your hunt for the best mobile app design and development company, we have made you a list. Read on: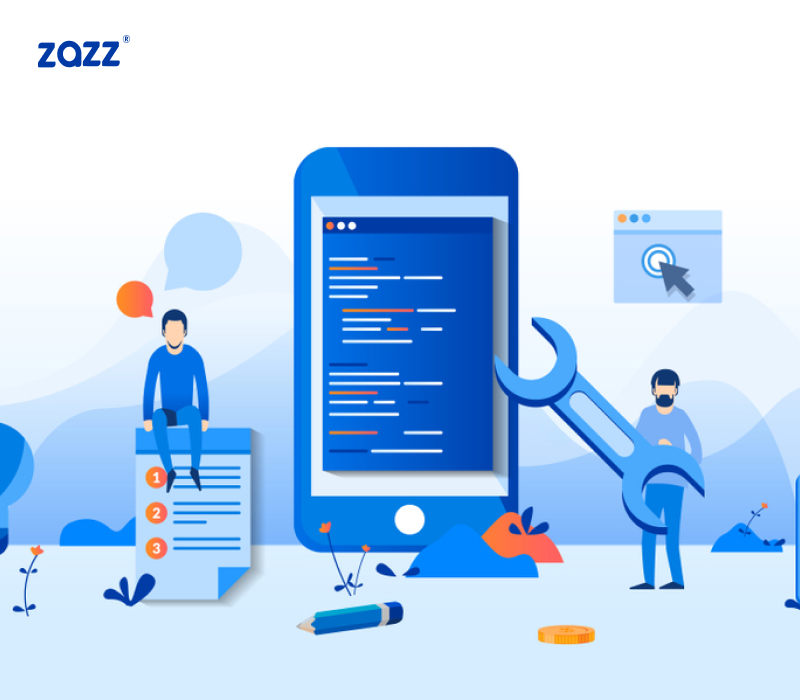 1. Zazz
Zazz is one of the top mobile app development companies in Atlanta for its collaboration with some of the biggest brands of the USA and overseas. It is an application design firm that can also assist you with custom software planning and implementation. Businesses rely on Zazz team for a smart and strategic roadmap of mobile app development process that sustains its conventional appeal while staying relevant to the digital trends.
2. AppStudio
AppStudio is a leading mobile app development company providing end-to-end digital services to companies of all sizes. Appstudio has excellent experience in web application development and also brings experience in other branches of design to help companies scale through digital transformation. From gaming development to HRM & CRM portals, AppStudio is a team that can show you the right direction.
3. ChopDawg
ChopDawg is a also counted amongst the top 10 mobile app development companies in Atlanta, Georgia for software service. In addition, they have substantial project expertise in native application development. They are revolutionizing the creation of mobile apps with middleware, deep integration, hosted environment, & management tools that can help companies accelerate digitization.
4. WeGotCode
WeGotCode is also a renowned IT agency in Atlanta that holds remarkable know-how of software integration for small-scale and large-scale businesses. They offer the best in class app strategy, development services for iOS and Android, and UI/UX design to assist businesses in scaling through digital transformation. They partner with businesses of all sectors to fuel growth through innovative ideas utilizing cutting-edge technology.
5. Blue Fletch
Blue Fletch lets your project be optimized by the best mobile app developers in Atlanta. It is a team of more than 100+ experienced software engineers, native iOS and Android developers, DevOps engineers, project managers, coding experts, & strategists for robust marketing. They make sure to deliver every possible technology support that can carve the way for your brand through the toughest competitions.
6. Rightpoint
Rightpoint is an app development company in Atlanta specializing in creating top-notch apps using the latest technologies. Our team of skilled software engineers, experts with HTML5 and Android development technologies, online project managers, and designers bring in a wide knowledge of multiple cultural backgrounds.
7. Intuitio Labs
Intuitio Labs is another name in the list of top 10 mobile app development companies in Atlanta that deliver up to your demands. Their team focuses on creativity and efficiency in the field of software technology. With their staff's experience in both design and engineering, Aptitude brings you innovative apps developed efficiently with HTML5.
8. Xebia
Xebia is a well-known team containing some fo the most talented mobile app developers in Atlanta. They specialize in creating apps and custom software for funded startups and various organizations. Their team of more than 100+ highly skilled developers, iOS and Android developers, DevOps engineers, project managers, and designers is renowned for its skills and expertise.
9. Buckhead Apps
Buckhead Apps is a leading-edge mobile app and software services company in Atlanta. They specialize in creating highly functional and easy-to-use mobile applications for individuals, corporations, & non-profit organizations from our software developers with designers, project managers, and DevOps engineers. Their prominent agenda is to set up a passage that can drive higher ROI your way with a better user experience and platform engagement.
10. Winnona Partners
Winnona Partners is a well-established app & software development agency, best known for its creative and responsive approach to design. The team uses its creative expertise and professional experience to develop powerful applications that truly challenge what is possible with technology.

Also Read:- Top 10 Mobile App Development Companies in Seattle
Why connect with Zazz for Mobile App Development Services in Atlanta, Georgia?
This was your list of the top 10 mobile app development companies in Atlanta. All these service providers have precision, supervision, and growth at the center of their vision. We hope that this list will save you the hours that you can spend in channeling the right audiences. Some of these firms have experience in serving clients all across the USA and other countries.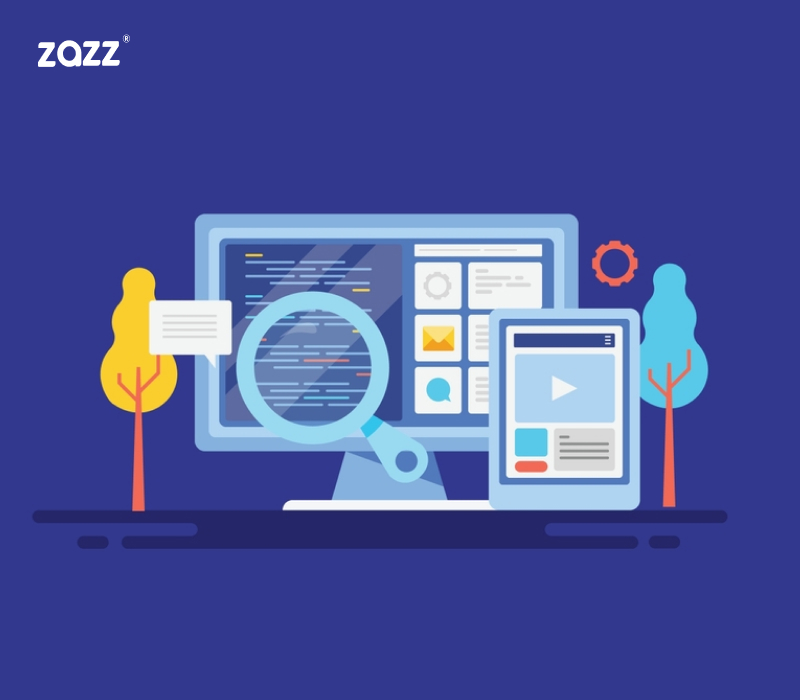 To end the time-consuming hunt for cost-efficient mobile app development services, you can also consider Zazz and its plethora of software and application solutions. Based on the record of immersive services and reviews of our elite clientele, we can say that your project is in the right hands. What makes us different from other on-demand mobile app development company is the fact that our services are insight-oriented.
As a thriving IT team, we know that the competition in consumer experience is rigid. But our methodology of planning IT solutions based on researched numbers will do good for your venture. We let you put all your questions before us so you are rest assured of the high quality of product you expect. To discuss your app or kickstart your brand in Atlanta, Contact team Zazz today!