People say that trends come and go! Well, this saying doesn't go with the technologies that continue to evolve. Artificial intelligence, machine learning, and the Internet of Things are some selected innovations that have drastically changed the market dynamics in the last decade. AR/VR technologies joined in squad for transforming the ecommerce and online shopping experience for the world forever.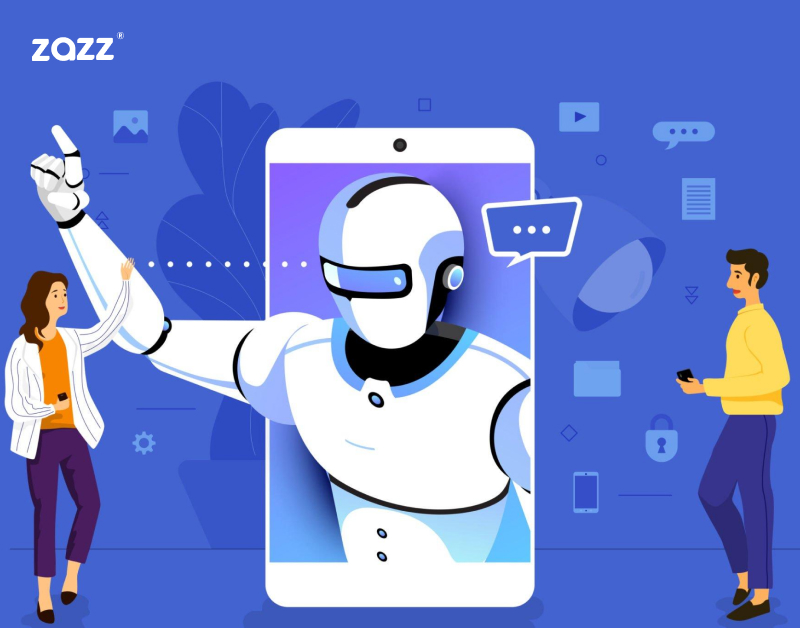 But, mobile app development is the common ground where these technologies can be put to impactful use. Any significant innovation making its way into the IT market affects mobile app development services prominently. This can be seen in the latest mobile app development trends of 2023 that we will explore in this blog.
Throughout this post, we will come across the market of app development in the USA. In addition to this, an in-depth look at the latest mobile app trends will give you a rundown of the IT sector. Read on to know about some IT trends from previous years that will continue to be a part of mobile app development services in the future.
Mobile App Development Domain in the USA So Far
The global market of mobile app development services wound up at USD 206.85 billion at the end of 2022. With an average CAGR of 13.8%, the app development market in the United States will easily reach the mark of USD 500 billion by 2030. While developing nations like Brazil and India will see a remarkable shift in the IT sector, America will still be the hotspot for app and software solutions.
Among other categories, gaming, health & fitness, and social media apps made the highest rate of profits last year. If we dive into market share insights, we see that Netflix and Gameloft managed to grasp a spot in this list. Generally, the top spot is occupied by leading market players like Google, Apple, and Amazon.
The mobile gaming app development domain alone contributed to 42% of the total worldwide profit in 2022. On the other hand, health & fitness, social networking, retail, and music and entertainment sectors were facing each other eye-to-eye in terms of growth. These latest reports also claim that the health and fitness domain has so much potential that can be unraveled with the technologies highlighted by the top mobile app development trends of 2023.
Top 5 Mobile App Development Trends of 2023
1. Apps for Foldable Devices
Folded phones have made quite a nostalgic comeback recently. If you have ever missed those flip phones with a not-so-comfy keypad, then you must be eyeing on some of the most recent models of foldable phones. Well, those devices will become popular due to their distinct interface.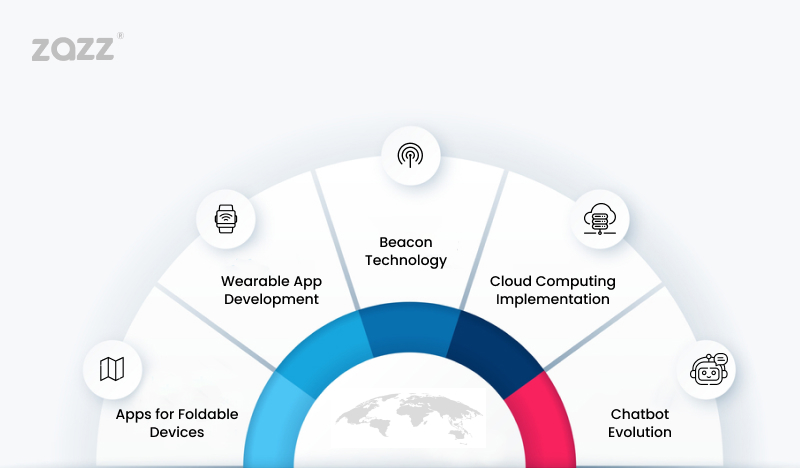 When we talk about a different interface, it points to the need for an app development plan for foldable devices. These devices will certainly gain more and more attention from American users. Therefore, custom app development for foldable phones will be a major aspect of the mobile app development trends of 2023.
2. Wearable App Development
You may be wearing a smartwatch right now and probably using multiple apps on it. So, what's new about wearable app development in 2023? And why it is a significant part of the mobile app development trends of 2023? These basic questions will subsequently surround your mind if you are already using wearable applications.
Do you know that only 25% of the US population currently benefits from wearable apps? In fact, wearable app technology gained attention in 2017 with a user count of 18%. It means that there is a broad market for wearable app development that has yet to be targeted.
3. Beacon Technology
Beacon technology is not a regular revolution for mobile app development services in the USA and overseas. It has the potential to boost retail sales for businesses of all scales with a strategic method of user engagement. This technology was first associated with mobile apps in 2013.
A beacon is installed in retail stores and connected to the devices of users via Bluetooth. When users containing the app in their smartphone pass by the store, they will receive notifications on sales and special production collections. This special technology will also help store owners understand buyers' behavior.
4. Cloud Computing Implementation
Cloud computing services are not just limited to big-scale organizations. Moreover, the app development industry hasn't benefited from this innovation properly yet. There is so much yet to be explored by app development companies in the USA. In a nutshell, this technology can improve the overall digital structure of a growing venture and widen the scope for expansion.
If you have bigger goals for your business and your internal teams, then you must keep a close eye on cloud computing consulting. It is indeed one of the most influential mobile app development trends of 2023.
5. Chatbot Evolution
The concept of chatbots was brought to attention in the 1990s. Though, it was vividly different from what they used to show in sci-fi movies. However, whatever we imagined or visualized came to a rest with ChatGPT. This chatbot was launched with a boom and it managed to rave 100 million users in barely 15 days.
Now, Google is all set to compete with Bard while Baidu is working on Ernie Bot. It will be interesting to see how chatbots will influence mobile app development services in 2023.

Also Read:- The Potential of Cloud Computing, AI and IoT in Technology Enhancement
App Technology Trends from Last Year that will Continue to Grow
1. VR-Based Shopping
Since it is an unskippable aspect of life, the online shopping experience will continue to evolve with technologies like AR and VR.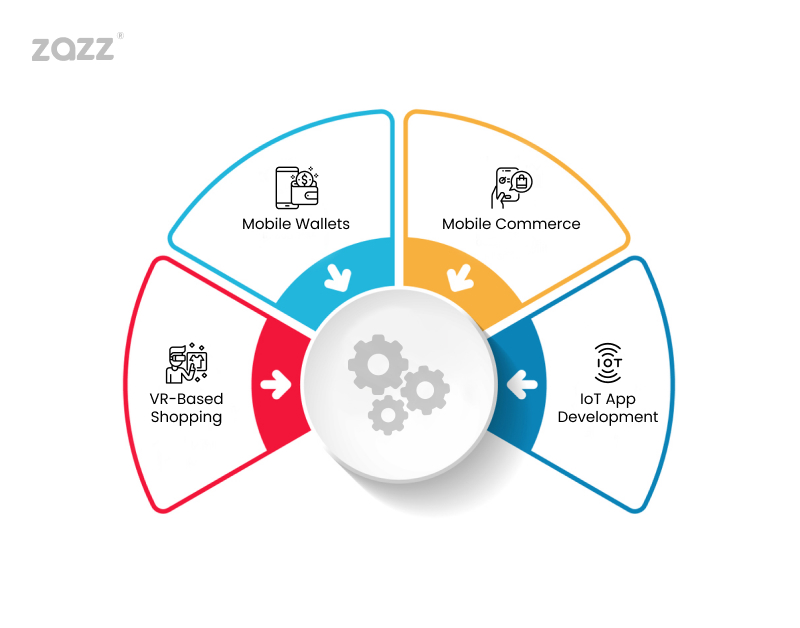 2. Mobile Wallets
A generation that relies on smartphones for everything will also seek new and improved apps for daily transactions. This will drive a direct influence on the integration of mobile wallets with better features.
3. Mobile Commerce
More than 60% of online shoppers in the USA prominently use their iPhones & Androids to buy stuff online and this count will grow rapidly in coming years.
4. IoT App Development
IoT isn't something new to the world of daily utilities, but 2023 app development trends will see more enhancements with the rising popularity of IoT apps.
How to Align with Top Mobile App Development Trends of 2023?
The list of mobile app development trends of 2023 you just saw here is just a glimpse of how the IT industry is going to lead other sectors in the future. If you belong to the retail domain or anything that involves online sales, VR and AR will up your game even in the most demanding competition scenario. The same notion goes for businesses & start-ups from logistics and procurement, B2B, and manufacturing.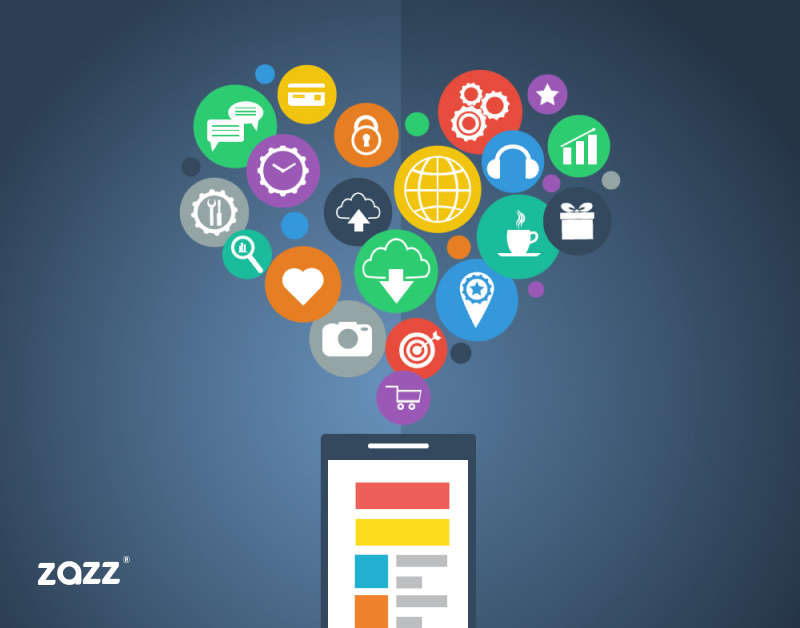 From IoT apps to AI, and beacon technology, there is so much in terms of innovation that will continue to thrive. Some of these technologies have been in the realm for quite a long time. Beacon technology itself made a market influence in 2021. Simply put, there is a different yet relevant set of technologies for every type of business. All you need is the right guidance and consultation from an on-demand app development company.
In case, you are planning to connect with an app and software development agency for professional advice on IT implementation, Zazz is a partner you can count on. As one of the leading service providers in the USA, our team can guide you through the adoption of a suitable IT infrastructure. Our thorough expertise across AI, AR & VR, enterprise software, and cloud computing can surprise you with excellent results.
Want to discuss more app development trends with our team? Contact us today!