We're facing several unexpected shifts in 2020. The pandemic of COVID-19 has altered the way we live. Most firms now have to struggle to adapt to these new consumer perceptions. Industries must move rapidly, seek new markets, and exploit the most recent technological developments to remain competitive.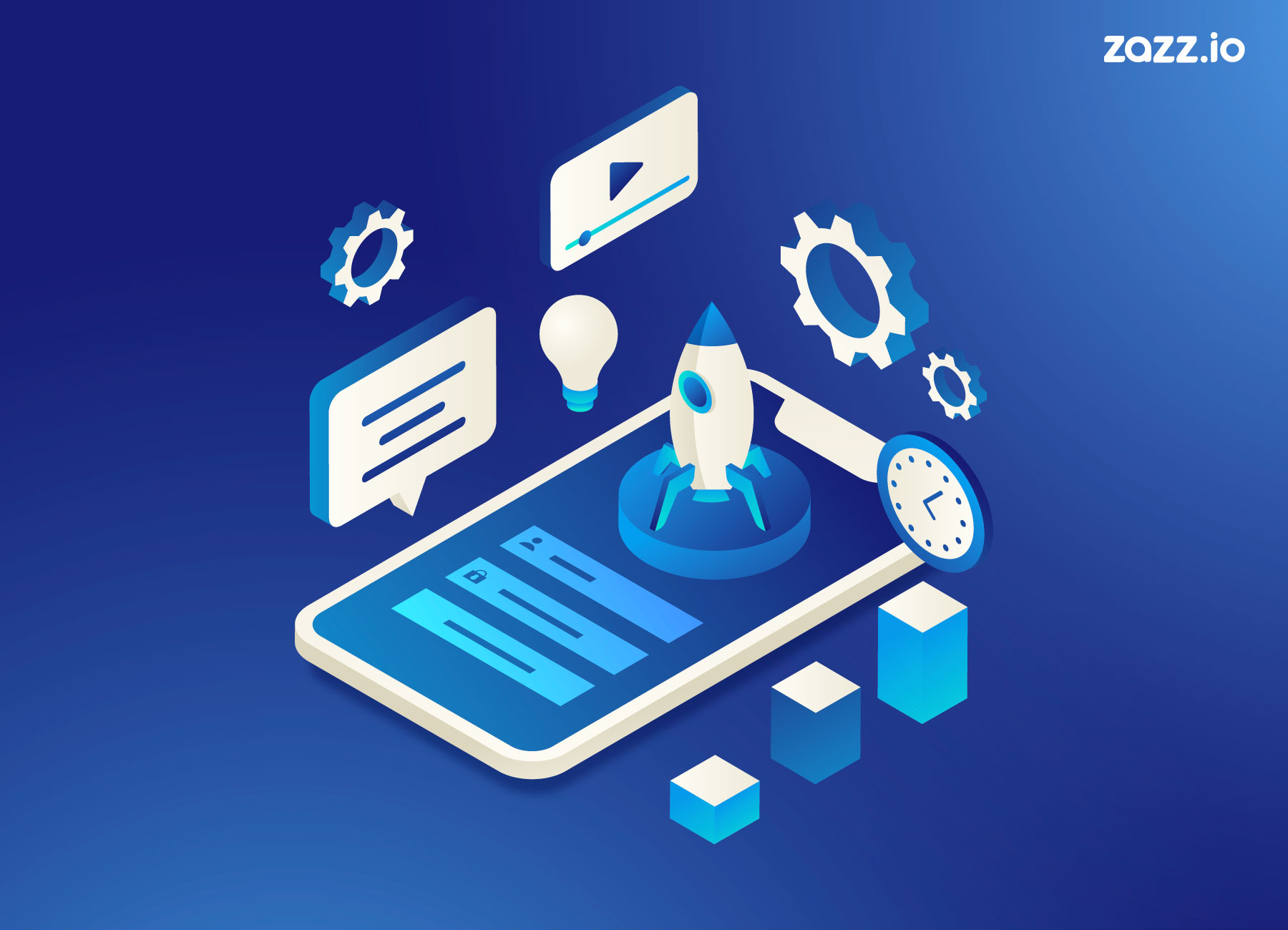 Without a doubt, smartphones and tablets are our to-go devices, capturing an average of 3 hours and 50 minutes of our attention per day in 2020. The average time spent daily on a smartphone has been rising steadily for years, and this growth project to continue in the future. Most of this time clearly & spent using mobile apps.
At the same time, advances and new trends in mobile apps are evolving, helping the latter to push the envelope while the former are trying to beat the odds in the annual fight for a position
among the top trends in mobile apps.
Mobile App Development Trends Disrupting Mobile Apps In 2021:
5G:
It estimates that by 2025, the number of 5G connections worldwide will rise to 1.1 billion. 5G will change how app employ and android & iOS app development done. The natural progression of past generations-3G and 4G-is 5G. Not only will it increase the speed of internet connectivity on cell phones, but it will also improve the accessibility of mobile apps.
5G's fantastic potential to allow up to 1 million devices to connect per square kilometre will contribute to the realization of the concept of connecting anything, including mobile phones, vehicles, refrigerators, washing machines, and among other electronics, surveillance cameras.
App Clips:
App clips are Apple's 2020 feature, which has become a star among the latest trends in mobile app growth. The goal is to increase mobile applications developers' convenience by harnessing the power of the complete software and hardware ecosystem of Apple. The core principle of app clips is to make it possible for users to preview and use an app without downloading or installing it on the device.
The number of users who turn to apps instead of e-commerce or restaurant and grocery store delivery websites is growing. We may nominate this feature as one of the biggest mobile app trends for 2021 without any risk.
IoT:
The IoT market in the US expects to reach $500 billion in value in 2022. The Internet of Things is storming the globe. Around the same time, this very complex technology is nearest to individuals, influencing how they communicate or even how they live in their homes.
As a tech-driven network of smart devices and artifacts, IoT can grow. Smart home automation will undoubtedly be the most prominent area of the IoT effect. Projections indicate that about 50 billion of these IoT devices will be in use worldwide by 2030. Creating a vast network of interconnected devices ranging from smartphones to kitchen appliances.
Also Read: Can M1 Chip Run Windows 10 Two Times Faster ?
Artificial Intelligence And Machine Learning:
In 2020, AI also identifies among the top android app development trends. These innovations are now widely integrated into the mobile economy through digital search engines, virtual assistant solutions, the marketplace, business automation, and user preference recognition. In truth, the integration into mobile AI and ML solutions is a factor that has helped and will assist the mobile segment in performing as well as it has.
Voice:
Beyond technology, voice, speech recognition and connectivity are now disrupting industries and altering the face of retail, customer care, and telemarketing. Gartner estimates that by 2030, 30 percent of web surfing carried out by voice.
Voice search's undoubted market potential will not be underestimated by mobile app Developers, as VUI's growth is rising. Over 664 million Americans own a smart speaker, as per the TechCrunch report. When considering their change in 2021, companies should pay attention to this mobile app development trend.
Instant Apps:
Android Instant Apps launched as a new configuration by Google in 2016. All Android gadgets are compatible with instant applications, need substantially less storage space, and typically have a user interface and UI design that is friendly.
Combined with the fact that instant apps are beneficial for the mobile gaming and e-commerce industry. These advantages would undoubtedly secure this technology a safe position among trends in 2021 mobile apps.
Mobile First Leisure:
The need for the 2020 lockout has changed the way individuals shop and participate in leisure activities. This situation benefits the gaming industry and the mobile games segment in particular. The relatively low entry barrier of owning a mobile device would significantly boost the mobile entertainment segment.
Also Read: Apple M1 vs. Intel i7.
Wrapping Up:
Innovations and patterns that suggest improvements come with each year. Zazz understands that an effort to create a popular mobile app with a technology that 5 years ago was considered revolutionary will not be likely to ensure that it even gets to the market. Considering the emerging or at least the current trends that dominate the mobile apps industry is essential and fair.
Zazz is an award-winning mobile app development company, helps thriving start-ups and giant businesses to solve complex business challenges.
We have provided result-driven iOS applications across industry verticals that have helped our customers accomplish business goals. Lets discuss with our team to find robust solutions to stand out in the market.
Also Read:
Google Decides To Shutdown Android Things
App Development Companies San Francisco
App Development Companies in Houston
React native app development company usa
Hire dedicated ios app developer