Recently, Google and Apple have announced that their operating systems would soon receive 117 new emojis for Android & iOS. The announcement was made to celebrate World Emoji Day, which was on July 17. The companies have not revealed the exact date for the arrival of new emoji stickers.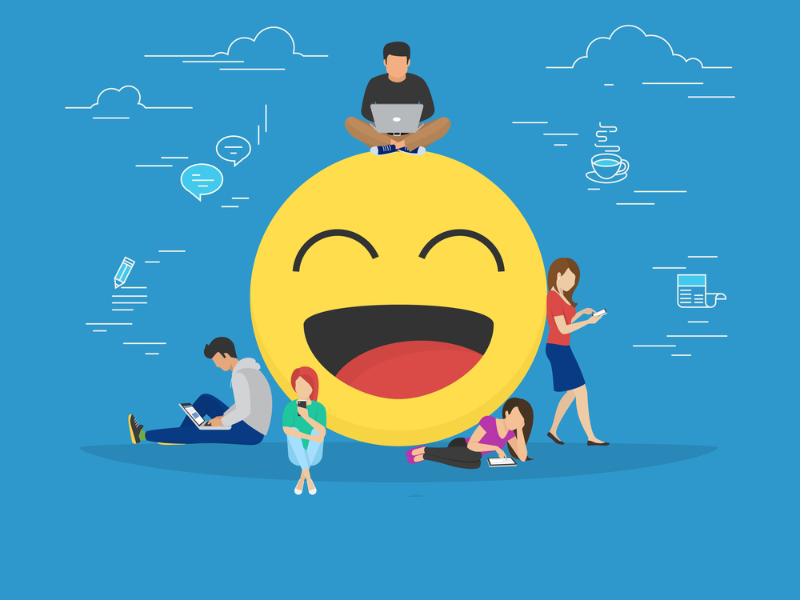 The emojis for iOS & Android are part of the stickers which are approved by the Unicode organization to enter Emoji 13.0. The emojis list iOS & Android keyboard includes a ninja, Russian doll, anatomical organs, beaver, transgender symbol, piñata, etc. Despite this, user's will also get emoji for texting in Android & iOS devices with a slightly smiling face, two people hugging, a man in a veil, a person feeding a baby, a woman in a tuxedo, and much more exciting emojis.
Quick Glance on Emoticons Language #2020
How often do you receive and use your iOS emoji keyboard daily? By answering this question, you can see that emoticons are no longer pretty images in this era as they become a language itself. Most young people will choose options that simplify communication as much as possible, even replacing complete sentences with small emoticons.
Apple iPhone & Android OS emojis are much more comfortable, they are an easy-to-use concept, fun, and captivating, and emoji in iOS have become an approach to connecting people. The unpleasant aspect of emojis may be that there are distinctions, and we no longer use emoticons to express what we really feel.
Additionally, every smartphone has these representations. App developers created simple & secure applications like WhatsApp, Microsoft, Google, Instagram, Snapchat, Twitter, Facebook, etc. to enrich user's experience. 
As we know, popular emoji keyboards for Android & iOS will bring more followers. So, more and more influencers have taken advantage of this aspect and use emoticons in social media. They use hashtags to attract as many viewers as possible.
Spoiler Alert: Below mentioned iOS emoji keyboard having some emojis which you have used already. Despite this, you will soon be getting 117 more emoji list for iOS & Android devices.
User's Excitement Messages
Yes indeed. So there is no more need to speak or learn any language! When talking to each other: use your phone and type some of those emojis.
It is easier to reply using Apple Watch. Nice and I can't wait
Do You Know About Apple's Memoji New Look?
An app development company named Zazz knows some insider stories, like Apple, revealed a set of new Memoji options for several colored hats and face masks, which can be used as stickers in iOS. Memojis are exclusive to Apple, unlike emojis, that grasp all platforms.
While there is still no arrival date for emoji iOS update, Apple will likely add these amazing emojis with iOS 14. Whereas Google is expected to browse these new emoticons with Android 11 OS stable edition, which is likely to launch in September at the iPhone 12-series event later this year.
Final Words
After this update, Android and iOS users are eagerly waiting for the new 117 attractive emojis. As we all know, emoticons are the shortest form of expressing anything. We can understand that many of you can't wait to use those new emojis. Don't worry! The fruit of patience is sweet.
For any further query, feel free to contact us, our professional will be happy to assist you.