Technology has revolutionized our lives as never before. This niche has gained popularity across various spaces and demographics. There are so many tech bloggers or tech influencers who have competence in the field and appreciated across the world.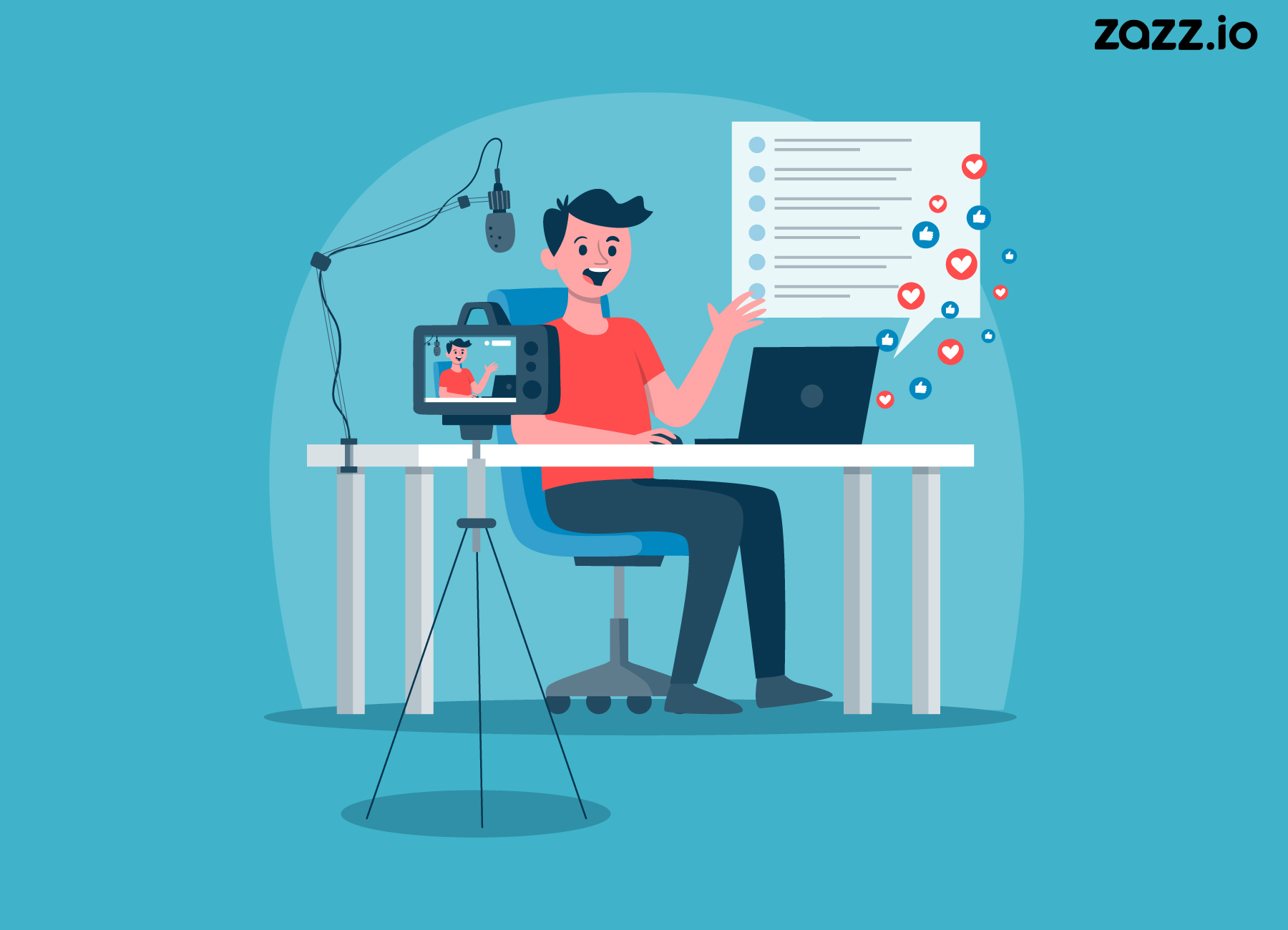 Influencers around the globe have shifted marketing to a new extreme with their ability to transform or make more people aware of flawlessly.
Many marketing guru say that marketing should not feel like advertising to the client. Influencers can do this trick easily. They can promote your business, app development from Seattle app developers or around the world as your clients browse through their Instagram profile or YouTube feed.
We've compiled a list of top tech influencers across the world that is widely researching technology space.
Unbox Therapy
Unbox Therapy is a Canadian-based channel on youtube formed by Lewis George Hilsenteger. Lewis is a video producer, host, and youtube star that publishes technology review video content on the latest smartphones, gadgets, and unfamiliar technology. He initiated the platform in December 2010 and has since uploaded 1669 videos that managed to earn him more than 3 billion views and counts.
Gary Vaynerchuk
Gary is a businessman whose claim to fame is one of the first individuals to catch up on the social media trend of the Internet. He is the co-founder and CEO of VaynerMedia, a full-service digital company. He helped his father develop his family business and create one of the first ecommerce websites. He was an early investor on Twitter, Tumblr, Venmo and Uber and is #1 on Forbes' first list of Top Tech/Business Influencers.
Meghan Biro
Meghan is the CEO of Talent Culture and is hosting its podcast/twitter chat called # WorkTrends, which mentions the trends in workplace technology. It aims to empower employees through formation and expression, and often incorporates technology trends. It aims to improve the workplace to help professionals and organizations thrive. She is one of the leading minds on the future of the work environment and has enthralled many people with her fascinating concepts.
Christina Warren
Christina is Microsoft's Senior Cloud Development Advocate and integrates her love of media and technology in her twitter handle. She held this blend into her career as a journalist, covering the interconnection of technology and leisure in her work. Although this is her niche, she has a wealth of experience in a variety of fields. She often speaks about topics such as smartphone technology, new media in journalistic integrity and entertainment, social media Revenue, brand building, and emerging web trends.
Dr. James Canton
Dr. Canton is the CEO of the Institute for Global Futures and is one of the most "futuristic" minds who is seriously talking about the trends in technology at work and how we can start preparing for them. The Institute for Global Futures provides its clients keynote lectures, forecasts and expert advice on technological innovations.
How to be a successful tech influencers?
As our world has become more and more innovation-dependent, we're looking to top tech influencers for anything from simple gizmo suggestions to tutorial videos on sophisticated programming concepts.
So, here are some strategies that you need to pay careful attention to create a successful tech blog;
More and more research:
The first decision would be to find a niche for you. This is a specific issue that you may focus in. "Tech" is too diverse a subject. You want to concentrate on something with less competition, but enough to have a considerable following. With tech, profitable niches can focus on a specific type of technology. For smartphone enthusiasts, you can concentrate on iPhone or Android technology.
Develop engaging & relevant content:
To create valuable content to be a great technology blogger, develop your theme that is interacting. Some people are going to prefer a dry tone that illustrates the tech. Others are going to have a more indirect style that anyone can understand. What makes content attractive is subjective. Your best option is to make a couple of test blog posts or videos and show them to a test screening. See what they're thinking about them and listen to the feedback.
SEO friendly:
Make sure your website is ready for SEO. Use the right keywords, clean up your blog so you can process it quickly, and start making a little fine-tuning now and again to keep it up to date. If you don't want to spend time on it, a specialist can help you out with all this.
Make a connection:
Join your audience regularly. Answering messages and posting comments is a great way to keep an audience engaged and end up making them feel like they are part of it. While you can't reply to every single comment out there, having a little engagement can help you out a lot.
Work of social media:
Keep your social networking sites up to date and post information on it. Promote your blog to tech-related blogs and app development company pages. Just make sure you don't break any of the promotion rules. Make a page on Facebook and add updates that encourage community input. 
Concluding Thoughts-
When it comes to identifying tech influencers, it's essential to do research. You have to collaborate with some who knows their things and has the expertise to explain technical aspects with confidence.
We are Zazz, an innovative Mobile App Developer Agency. Established by industry experts with a perception to help startup companies, Entrepreneurs & Visionaries build excellent products on mobile platforms. Find the best of our work on Zazz Clutch review.
Since our establishment, we have been assisting our consumer-oriented customers in driving business with our innovative and modern mobile app strategies. Lets discuss for unique & highly customized solutions.