Virtual reality games may seem like they belong to the realms of science fiction. But the truth is, you are now closer than ever to put on a virtual reality headset in your own home. And escape to a world of dragons, zombies, dragons, or car chases thanks to massive advancements in virtual reality development.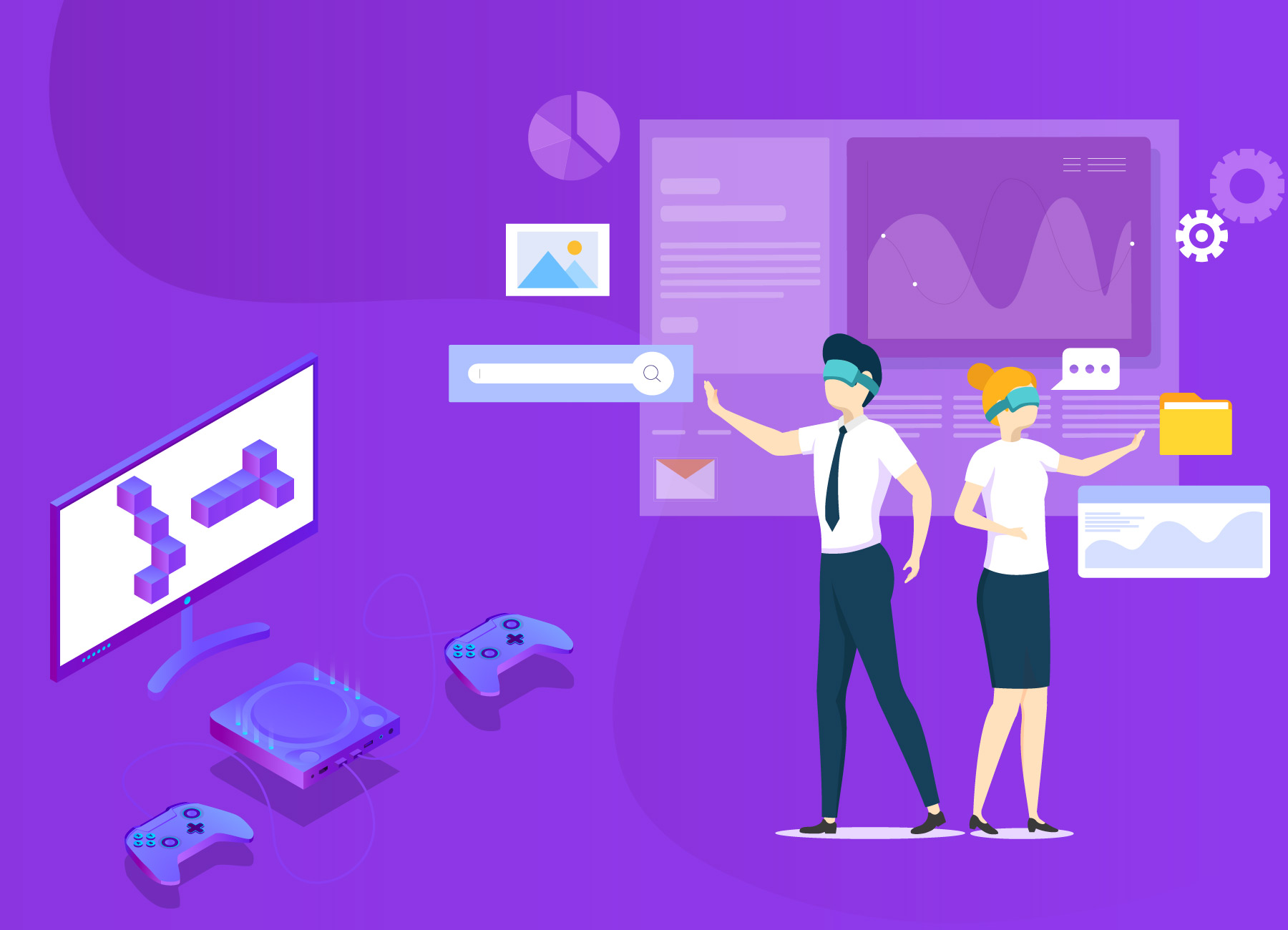 In the twenty years since the launch of PlayStation, video games have continued to evolve. Consoles have gotten more powerful, sharper graphics, and more sophisticated gameplay, with stories rivalling the big-screen blockbusters for entertainment and intrigue.
The global virtual reality gaming industry was estimated to be worth $ 1.2 billion in 2014. During this forecast period, industry leaders are expected to continue to increase investment to bring advanced technology to the gaming market. Making a virtual reality game is an excellent opportunity to take advantage of this emerging market.
How to Develop a Virtual Reality Game?
If you are ready to dive into virtual reality video game development before the market matures. There are several things to be aware of.
First of all, how relevant will your proposed game be when it is developed for Virtual Reality hardware and software? It is a bit like making a movie with 3D. It may end up as a distraction for the cinematic experience.
Therefore, the genre of your game is probably the most critical decision you can make. For virtual reality to work, it's about helping your player feel present at the moment, in another reality, regardless of whether or not it is based on our own real-world reality.
The games that lend themselves to virtual reality without a doubt first-person platforms. Nor would it be an exaggeration to develop third-person games with virtual reality platforms in the first person.
Some games are highly story-based, eliciting complex emotions from players; be it fear, emotion, happiness or even sadness. By placing the player directly at the centre of a virtual reality world, these emotions can only be intensified.
Don't Jump out – We Have More For You
The second consideration, beyond the game genre, is ensuring that the game itself sprints. A single pause, in reality, will remove the player from the world you have carefully built.
As per well-known Android app developers, without remission, you can't offer the experience necessary to differentiate your game from competing titles in the industry. When the player moves the head, body, and eyes, the game must record this movement in real-time; otherwise, the illusion is broken.
Where Should I Begin With Virtual Reality?
Learn the Hardware
According to some VR App Development Company, the virtual reality gaming industry is dominated by significant consoles, Xbox and PlayStation. So these are the possible hardware options to consider when setting up a virtual reality game.
Therefore, it is essential to understand the available hardware and its capabilities. Ensuring that the hardware can deliver the game in high resolution with a wide field of view means that your virtual world will appear expansive and detailed, increasing the feeling of immersion.
To maintain this real-world appearance, it must also be developed on a 1: 1 scale. Head movements should feel natural, and your player should feel that he is standing at the correct height. Otherwise, you risk ruining your player's experience or even making him feel bad due to an unnatural movement.
Understand Your User's Desire
To avoid uncertainty, it is essential to maintain a constant point of view for your players. As per the survey of mobile app development company, concludes that all this will serve to do is break the immersion.
It is also necessary to appreciate those console gamers are regular creatures, and virtual reality games must break these bad habits. The limitations of console games should be ignored, so a tutorial that guides new players through the fully interactive 360-degree virtual world is a must.
Also, it should keep the player busy, unlike console games, which can sometimes be a little passive, virtual reality games require a certain degree of alertness.
Clout Essentials VR Features
Virtual reality opens a new level of functionality for video game developers. This also creates real challenges for the player, such as providing him with puzzles that require real problem-solving skills.
Finally, the arrival of voice recognition opens a series of doors for game developers to change the way players control the story and interact with other characters. Natural behaviour becomes central to the online gaming website experience, from body language and movement.
All this contributes to creating true feelings of emotion and pressure.
How Can We Help In Your Virtual Reality Game Development Project?
As a leading company, we have expert Virtual Reality game developers to help you establish in this emerging market. Our experienced specialists can guide you from the conceptual stage to art direction and custom development.
With substantial experience in the Unity and Unreal game engines, we can develop games for mobile and console / PC platforms. We also understand the importance of presence when it comes to developing virtual reality games.
So if you are ready to turn your virtual reality idea into real reality, contact us today.